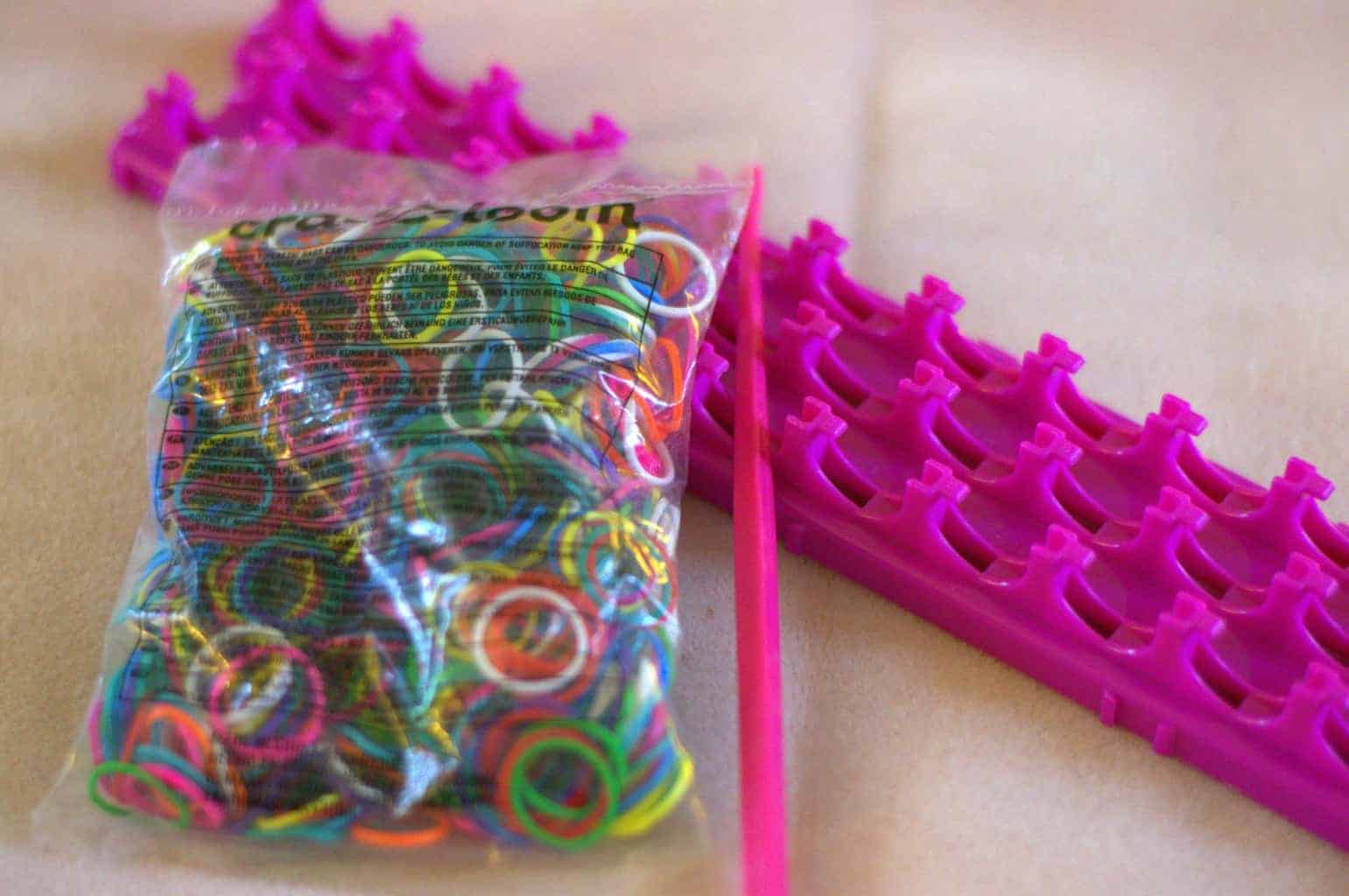 Bitten by the Loom Band bug!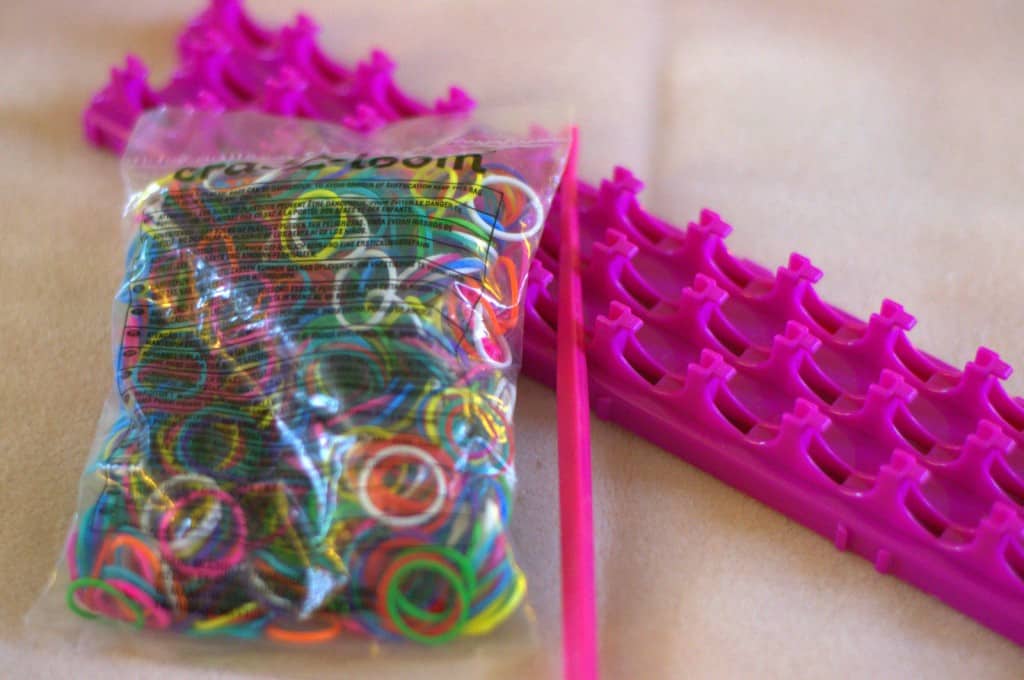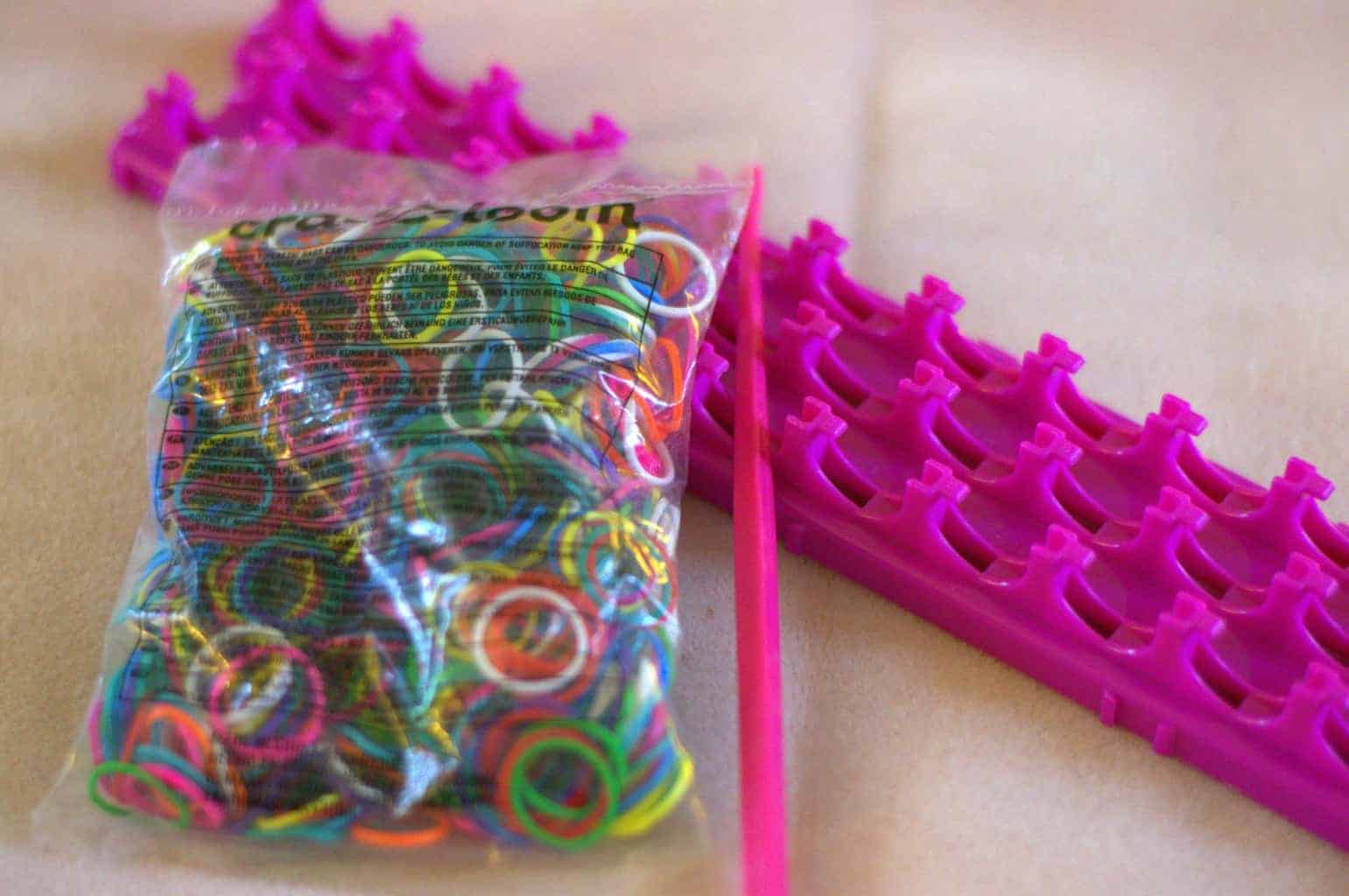 It's hardly surprising that I've been bitten by the Loom Band bug really, I mean I am a crafter afterall. Curly was actually the first one to show any interest in Loom Bands. He came home one weekend with a couple of packs of Loom Bands in his bag and was complaining that his fingers were hurting from where he had been making them on his fingers. I promptly went out and bought him a loom to give his fingers a rest. Next up was Little Bean who is always keen to do whatever her big brother is doing and she became just as hooked (pardon the pun) as him only she wasn't as quick.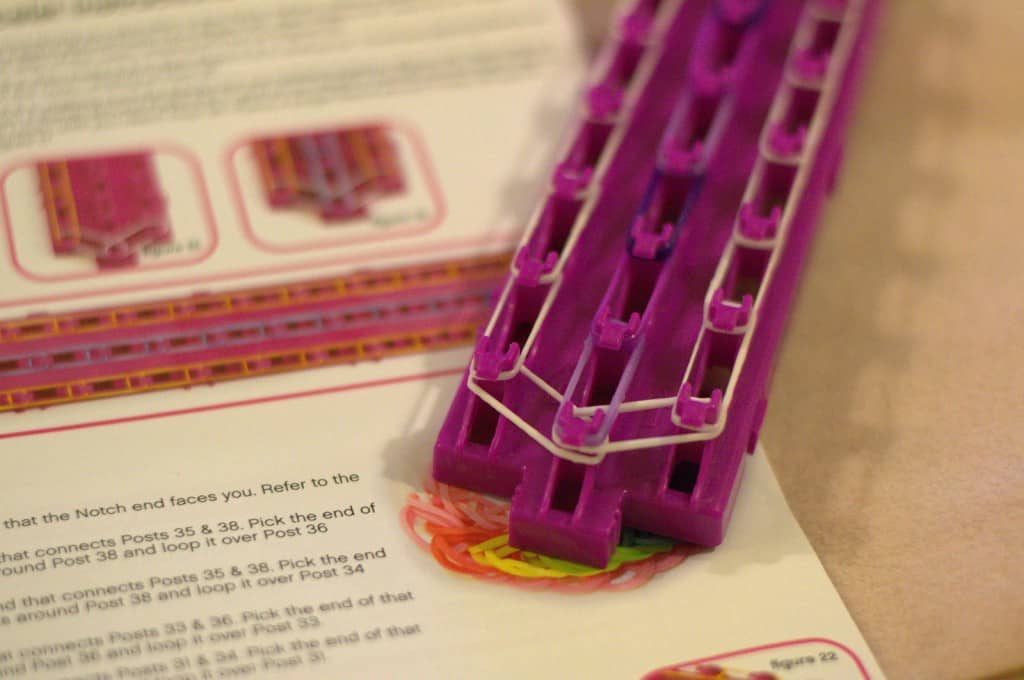 I would sit and watch them making their bands for each other, for their younger brother Beanie Boy and some for me and Daddy too and yes perhaps I did get a little jealous and perhaps I might have even hijacked their Looms one evening after they had gone to bed. It's sooooooo addictive!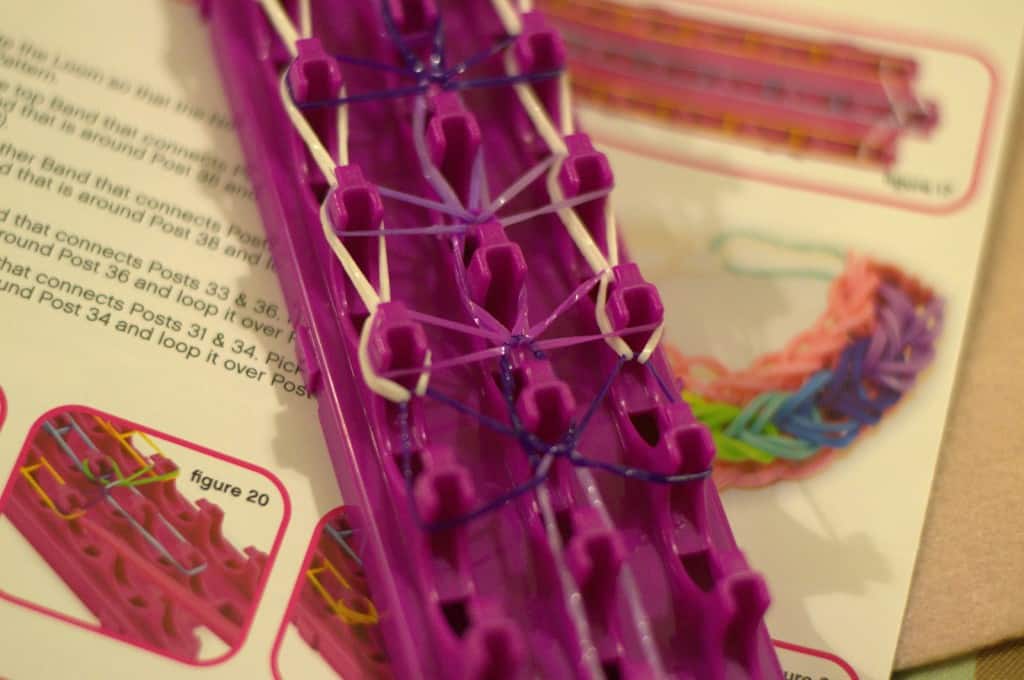 Well, now I have a loom of my very own which I have been sent by Hobbycraft to review and I have been following various tutorial videos online, I have been attempting patterns from magazines that I have found. The Cra-Z-Loom Bracelet Maker kit by Shimmer and Sparkle has a Loom different from the usual 'cheap' ones you see in many of the discount stores. It is bigger and it can be connected to other Looms of the same side either end to end or side by side to make longer/wider bracelets. The kit also contains over 600 rubber bands which are also of a much higher quality than many of the ones which I have purchased which have snapped way too easily when doing some of the more complicated designs. I have also found the instruction leaflect to be very easy to follow and very quickly created the Bridge Style bracelet which I love.
Making Loom Bands is very therapeutic and it's so easy that just about anyone can do it. You can make your designs as easy or as complicated as you like, the possibilities are endless. You can try adding beads and charms to add more personality to your design too. It's a great hobby for young children as it's something they can afford to do with just a little bit of pocket money. Little Bean took all the Loom Bracelets that she had made to a Baby Sale I was doing recently and she sold them all making a very healthy profit, that of course has spurred her on to make more. Perhaps I have a little businesswoman on my hands.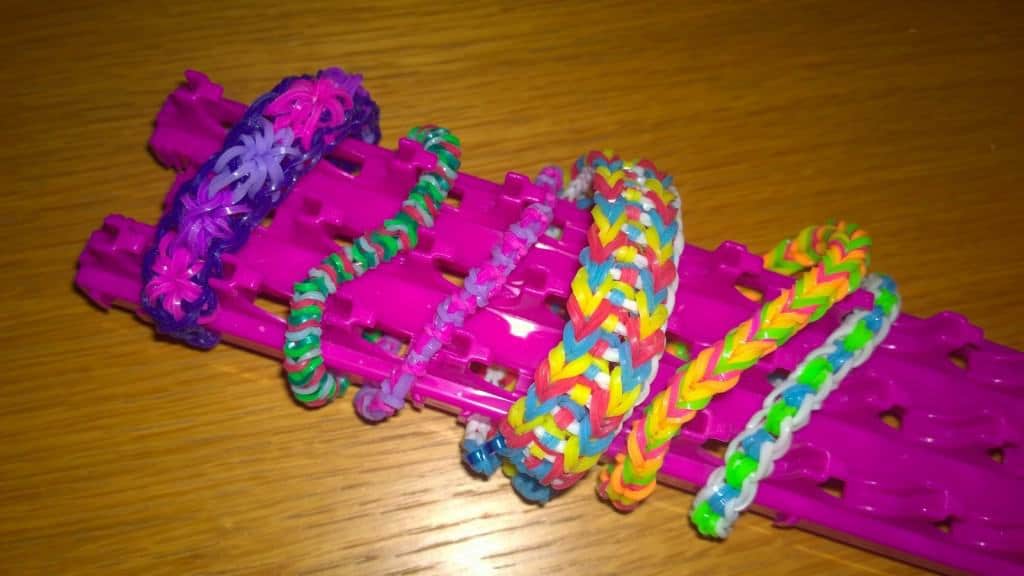 DISCLAIMER: I was sent the Cra-Z-Loom Kit free of charge for the purpose of this post. All words, images and opinions are my own and may not be copied without my permission.