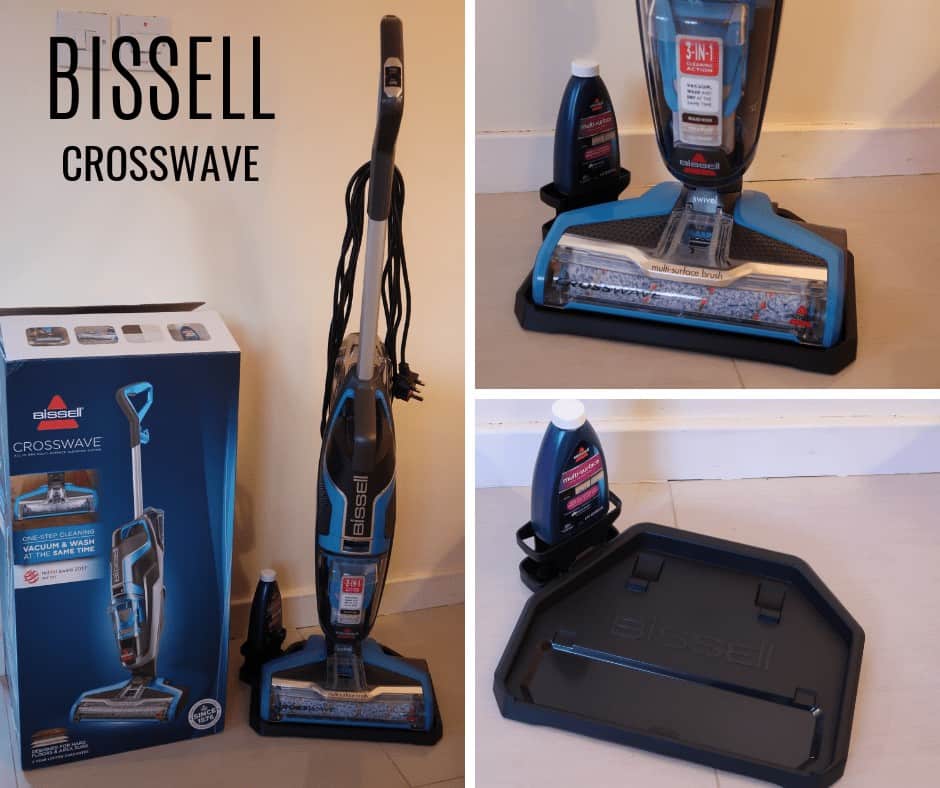 BISSELL CrossWave™ All in one multi-surface cleaning system
The BISSELL CrossWave™ All in one multi-surface cleaning system is like music to my ears now that the rains have begun to fall and Bramble is traipsing muddy paws all around the kitchen. We try our best to dry his feet off well and we have an extra long doormat but inevitably something gets missed, especially when the Beans let him back in. As if having a dog doesn't cause mess enough of course, then you can add to that the children who are all as clumsy as their Dad. At least once each week, Simon or the Beans will knock a breakfast bowl over, spill a glass of squash . . . Do you get the picture?
BISSELL CrossWave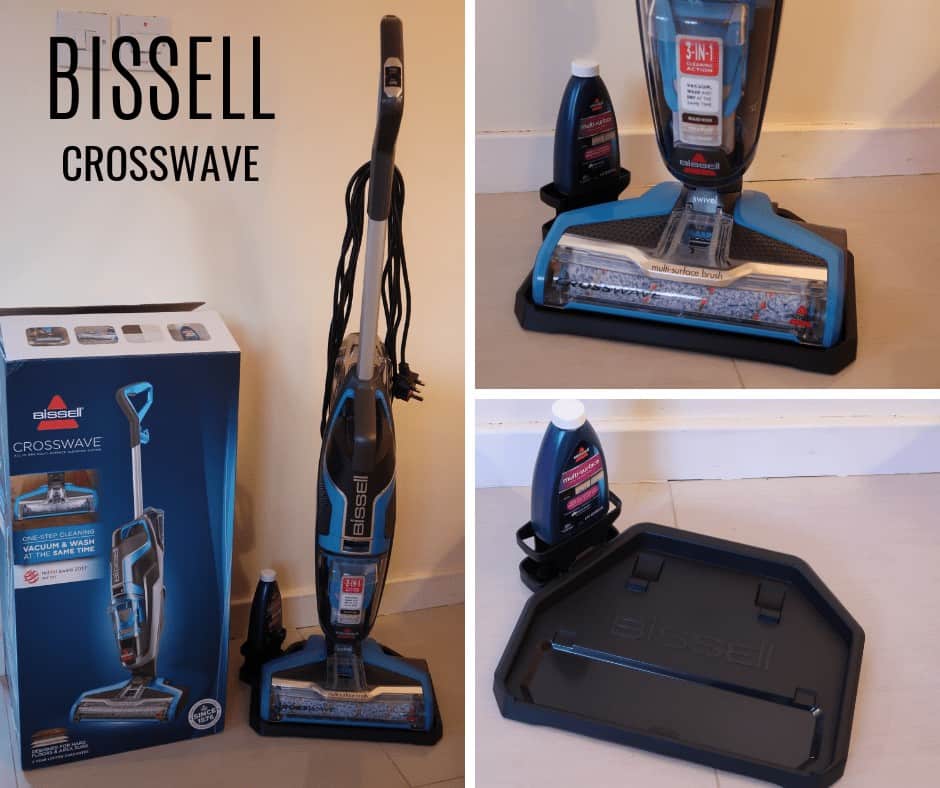 Up until now, spills have been cleared up with kitchen roll initially and then a good old mop and bucket at the time followed by a weekly steam, all of which are quite a pfaff. So this is where the BISSELL CrossWave has sidled in and made our life a whole lot easier.
Features
Simultaneously vacuum and wash the floors in your home in one easy step
Superior 3-in-1 wet floor cleaning, eliminating the cleaning steps and tools normally used
Clean multiple floor types in one action
Digital touch controls for an intuitive and convenient control of cleaning
Crosswave has a pivoting head that makes it easy to manoeuvre under and around furniture
First Impressions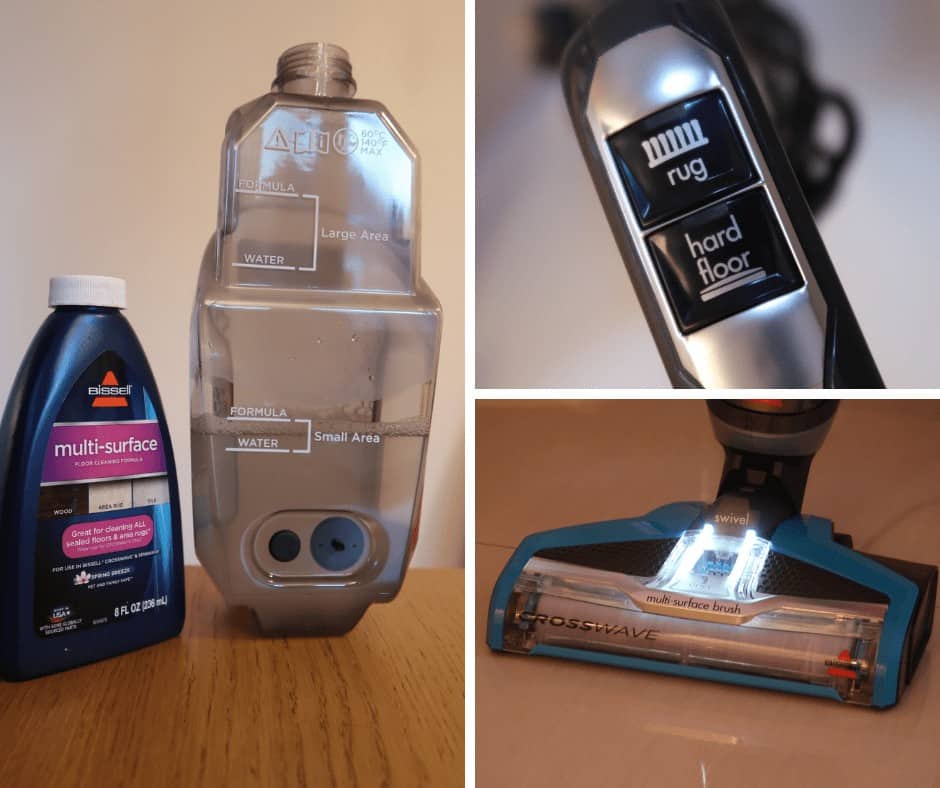 Out of the box, the BISSELL CrossWave was really quick and easy to set up, just a case of slotting it together and clicking into place. We filled the water tank as per the levels marked on the side, adding water first to the water marker and then BISSELL Oxy Action Formula (supplied) to the formula level. We only added enough for a 'small area' but this easily cleaned the kitchen area of our kitchen/dining room.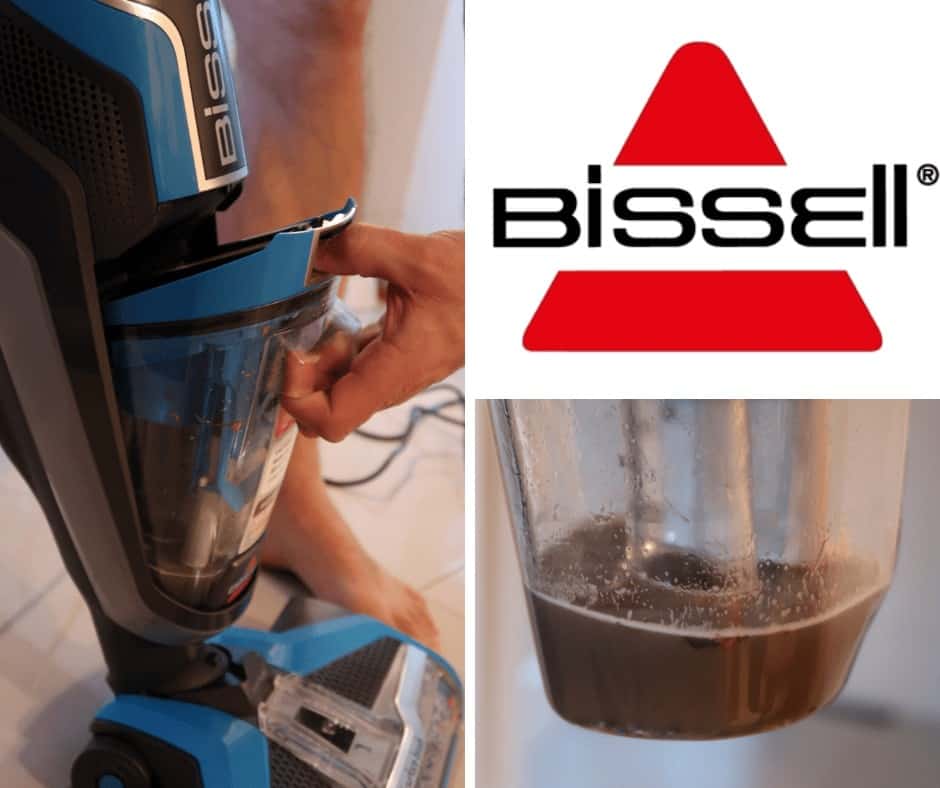 Simon found the BISSELL CrossWave light and easy to manoeuvre around the kitchen (we decided that with an already fractured ankle it was best I stayed away from wet floors). We particularly liked that it left a streak free finish on the floor and were slightly mortified at how dirty the water was on what we thought was an already clean floor (flipping dogs).
One Week On
Just when we thought we needed to stage a 'spillage' one of the Beans stepped up to the mark and knocked their cereal bowl off the table. Daddy jumped to the rescue with the BISSELL CrossWave and was singing its praises for dealing with the messy floor without issue. He said that it quickly mopped up all the mess as well as sucking up the dropped cereals, leaving the floor clean, dry and mess-free. Well, we couldn't ask for more than that.