Best Eternity Rings for Women
Eternity rings are also called infinity rings. They are the kind of rings that features gemstones and diamonds. Their shape is identically cut and is evenly spaced around a platinum or gold band that makes it unique. It is a perfect set of stones that guarantees long time and extraordinary sparkle in your life. Irrespective of the angle, it has a stunning and attention-grabbing shine. Eternity Rings have been spreading happiness for over 4000 years and appeared in around the 15th century. The eternity rings in the past era were not made up of valuable and expensive metals but materials that were trendy and fashionable at the time. Beads, bone and metal were used initially.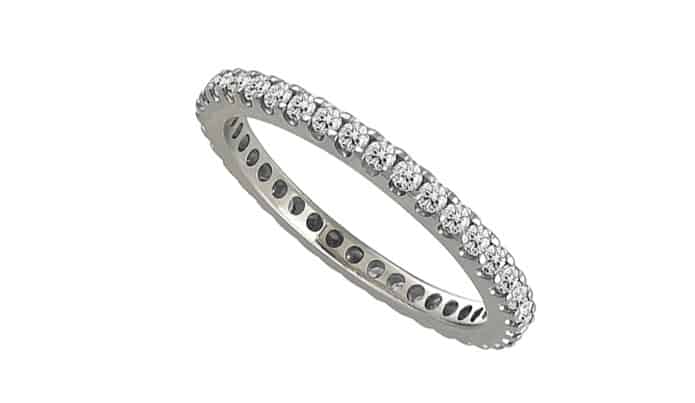 Eternity Rings becomes special when they are gifted to save an important memory in life. The old tradition lights up its importance. A mother was given it as a gift after the first childbirth. Now, people share happiness and cheerfulness on different memorable days and use it as an anniversary gift, birthday present or Valentine Day.
Symbol of Never-ending love
The circle of life is connected under common meanings and reasons behind happiness. The eternity rings are the gift given as a symbol of endless commitment and unending love. It connects a strong bond between two people. You are never bound to choose it as a gift, but it could also be present as a symbol of prosperity, health, luxury and aspiration for long-lasting happiness that two people wish to share.
A popular way to wear it
Many women do not know the well-liked way to put on the eternity ring. The most known way to wear it is to put it on the finger of your engagement ring and wedding band. Some women choose to replace their wedding bands to wear an eternity ring. You will always want to show up the most expensive and precious diamond ring, and it adds more spark to your personality. When you place your eternity ring, it reflects your lifestyle, so choose the most popular way. There is nothing right and wrong to wear it; you can wear it in your comfort zone and enjoy its glitzy spark.
Half and Full Set Eternity Rings
You have many options when you go for selecting an eternity ring. We bet that you will always get confused between full set rings or half set as both will be eye-catching. It is totally up to your personal choice to choose between the two deluxe and luxurious sets. The only difference you will notice is that half set ring will have precious stones at the top of it, and the bottom will be metal.
The full set will have a diamond in the entire band that makes it look more luxurious and glamorous. The best one is full set as it maintains a spark in the social lifestyle of women and also grabs the attention of people around you. It would be best to choose half set ring if you are professionally dedicated and value your comfort zone then luxury and fashion.
Pave Eternity Rings
The design of Pave Eternity rings is decoded from France. A unique paved with diamonds makes up its texture. It is very precious as diamonds are attached to it, and the surface of the gemstone gives it a beautiful illusion
Channel Eternity Rings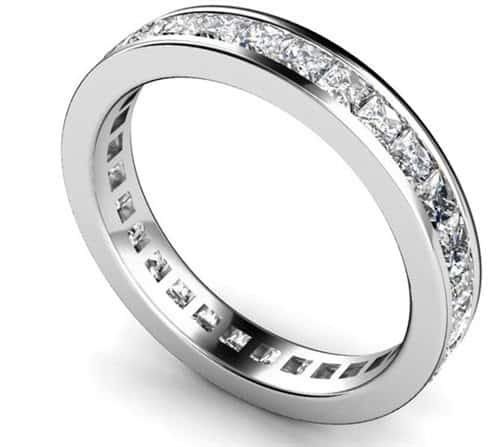 The perfect idea of combining the exquisite metal and dazzling diamonds gives a beautiful shape of Channel eternity rings. If you have a sleek, glossy and modern choice, then go for it.
Become a trendsetter with our classy collection of eternity rings!