When the Beans met Santa on the Santa Special Steam Train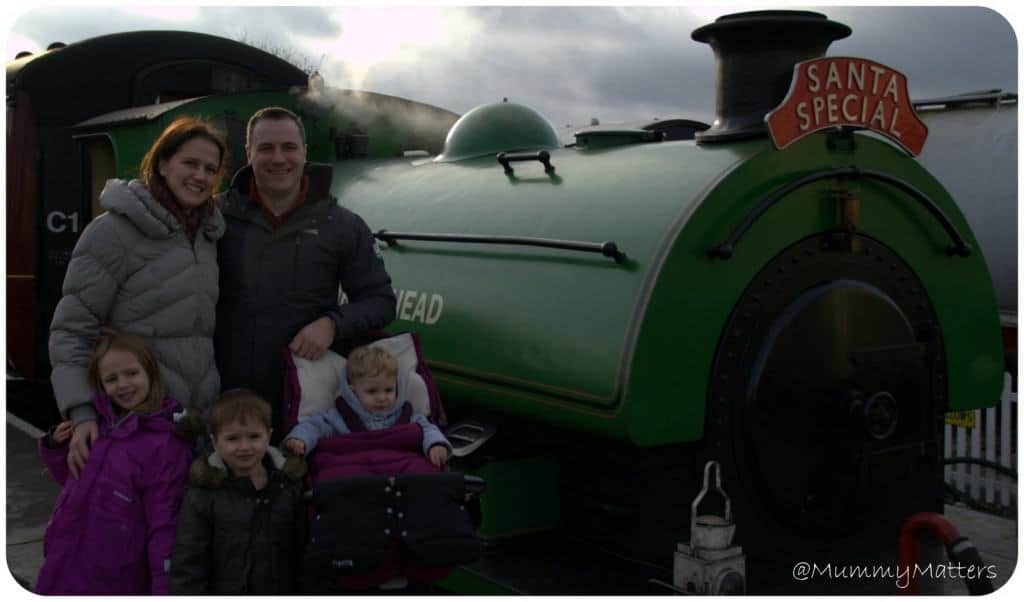 After spending many a journey on trains it may come as no surprise that the Beans are young train fanatics. It takes me back to my childhood going on the trains to London with my Mum to see my Aunt/Uncle and Cousins. Last weekend we travelled over to Ludborough near Louth in Lincolnshire to take the Beans to see Santa on his Santa Special Steam Train.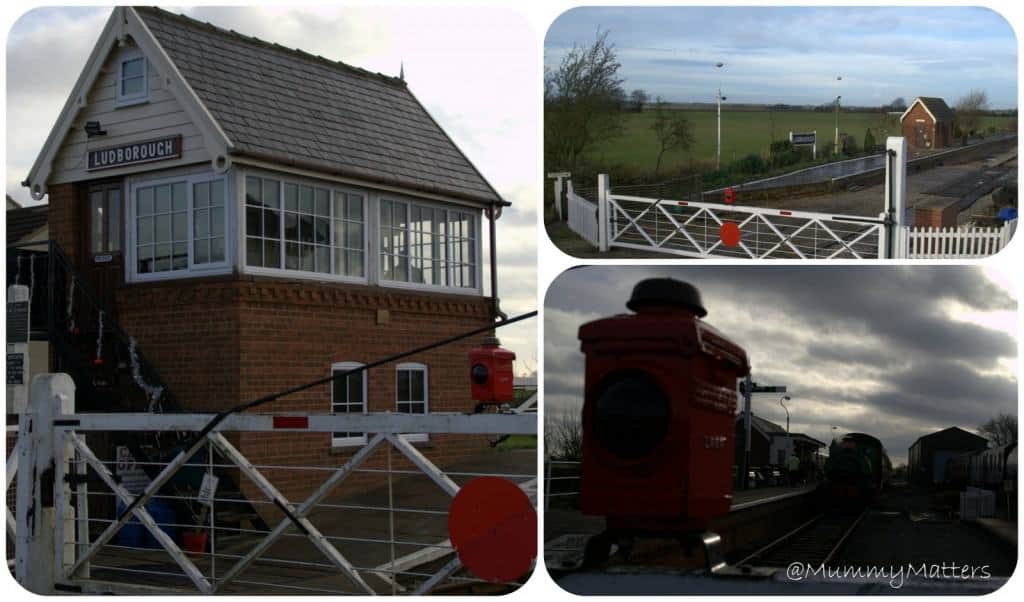 We arrived early for a change and was a little taken aback by just how blustery and cold it was but that was soon forgotten when we met up with our lovely friends from Skegness. As soon as we began to walk up the platform the Beans spotted the big man himself waiting patiently with his musical dog.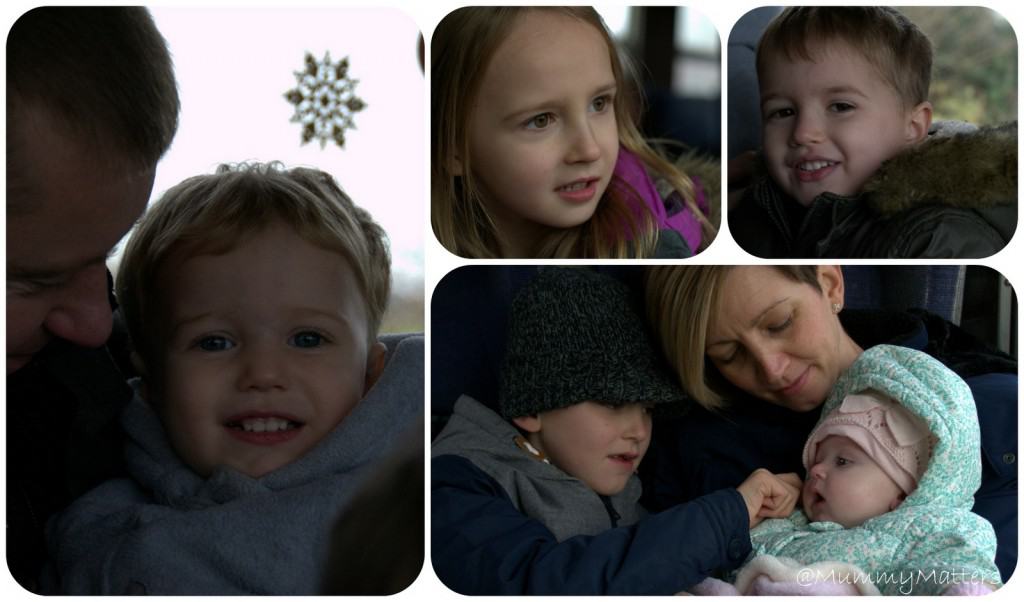 Once on the train we took our seats excitedly and waited for the off. Jelly Bean was feeling a little peckish and was happily enjoying his cereal bar when a human Christmas Tree came and waved to him at the window, his face was a picture as he tried to take it in. During the train ride we looked out across the Countryside, we played games with our friends and we sang songs with said human Christmas Tree and her little band of merry men. Singing the 12 days of Christmas will stick with me forever!!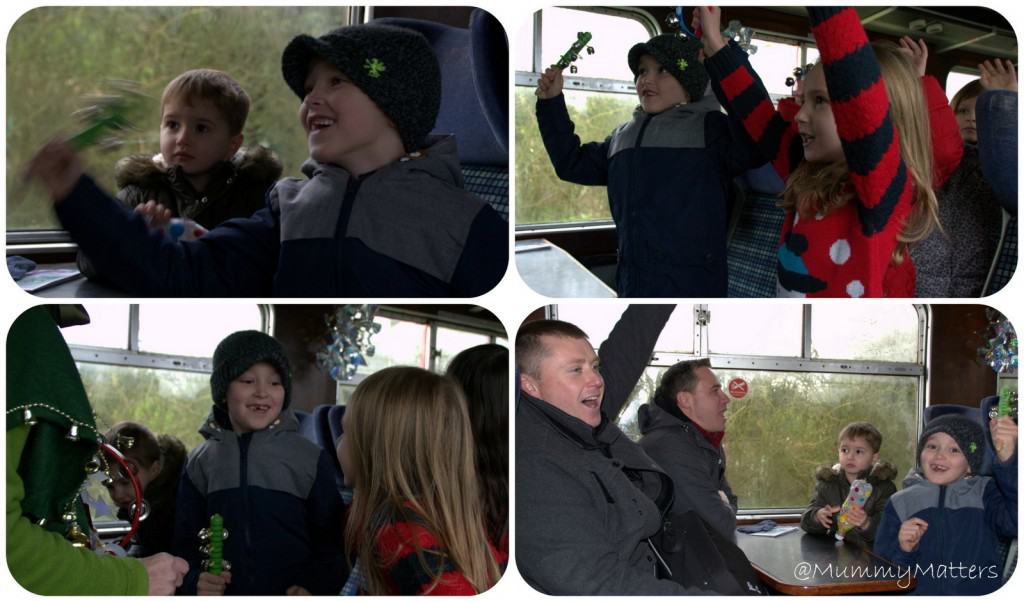 The train took us to North Thoresby where we sat for a few moments. Santa popped along to see the children and had a little chat with them all and reminded them that they need to be asleep nice and early on Christmas Eve or he wouldn't be able to leave any presents and then it was time to head back to Ludborough Station.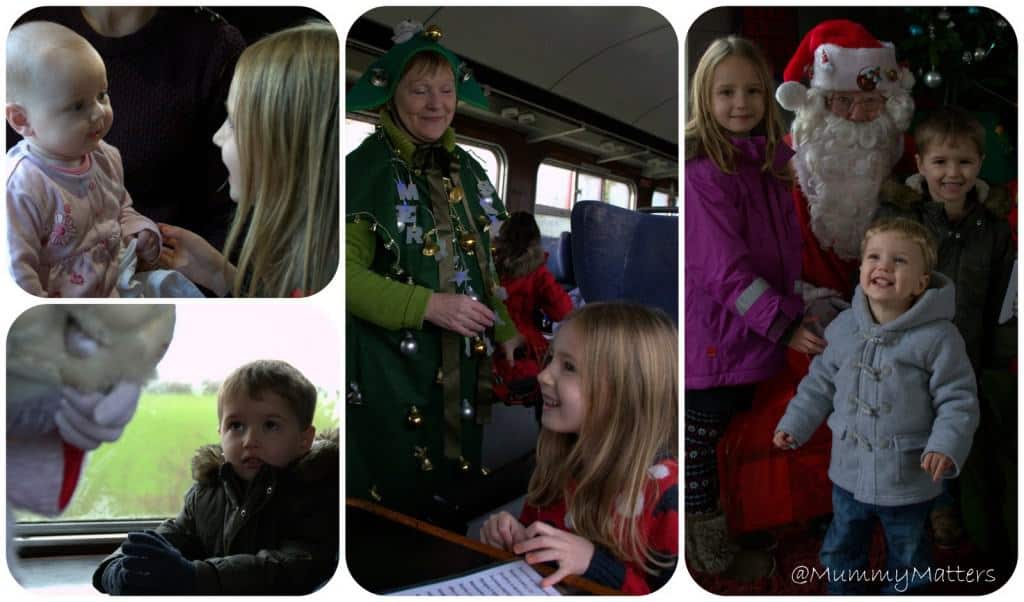 Once back in the station we were called one family at a time through to Santa's special carriage where his elves instinctively knew each child's name and age. Santa then presented each child with a present and Christmas card in a bag before posing for a photograph. Jelly Bean made my heart melt when he said "oooh fank you" to Santa.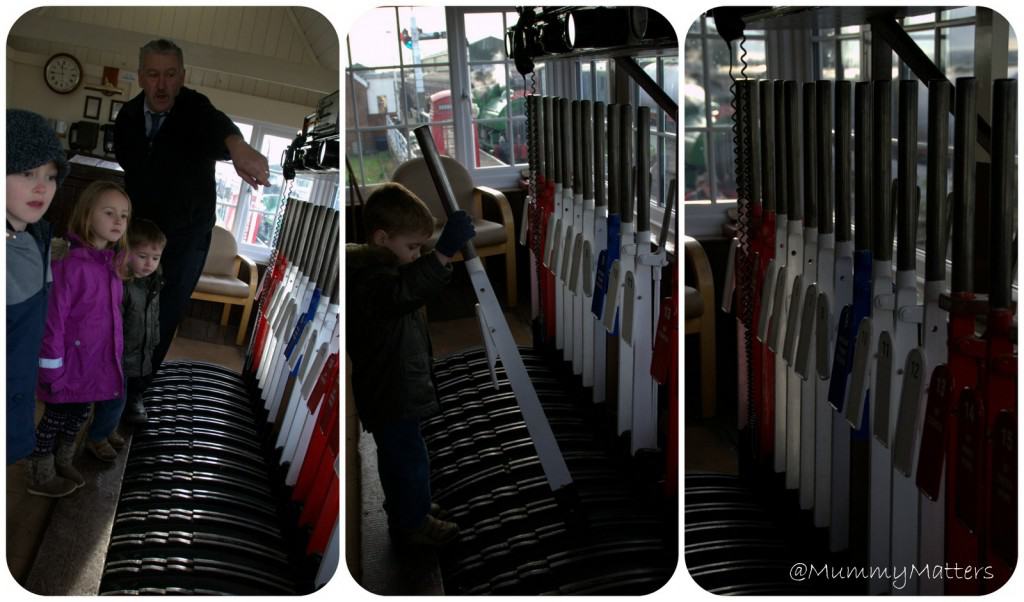 Back on the platform the wind was blowing wild again so the Beans, Master C and I popped up to the signal box where we were given a little demonstration and even the opportunity to pull some of the signals ourselves.
The Santa Special Train was an absolute beauty of a steam train, the Beans commented "it's not like the ones we go on Mummy, it looks more like the Polar Express" and they were of course right. It was nice to do something a little different than visiting the usual Santa's grotto. Where did you see Santa this year?