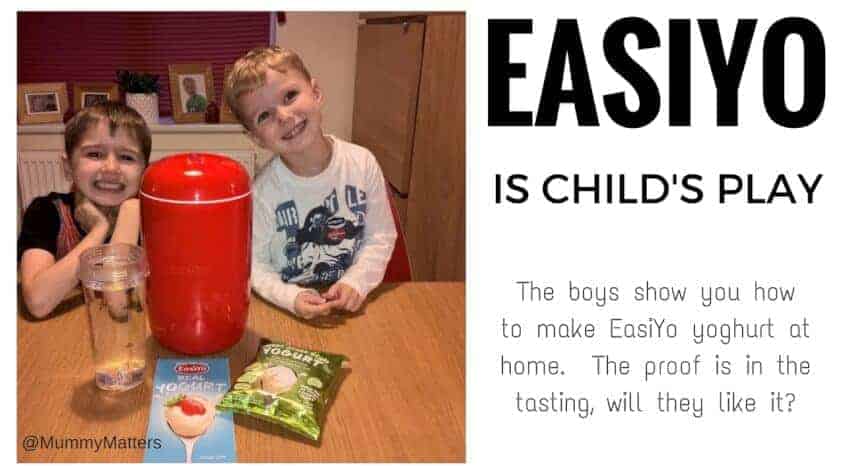 Beanie Boy and Jelly Bean make EasiYo Greek Yoghurt at home
What is EasiYo?
EasiYo is a 'make it yourself' yoghurt maker which has more nutritional benefits than shop-bought yoghurt. There are no artificial colours or flavours and no stabilisers in EasiYo, delivering all the benefits of homemade goodness. EasiYo is also gluten free and vegetarian. One of my little men didn't like the taste initially but since our first foray with EasiYo we have tried adding his favourite fruit to it and he loved it. We are going to have lots of fun experimenting.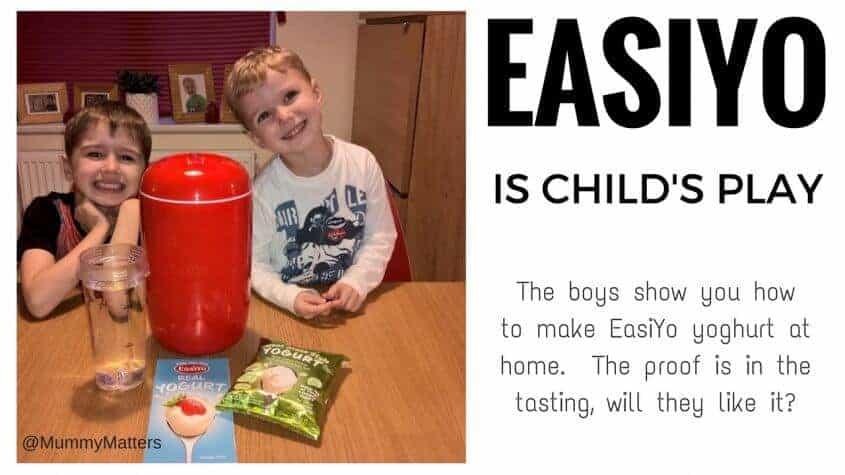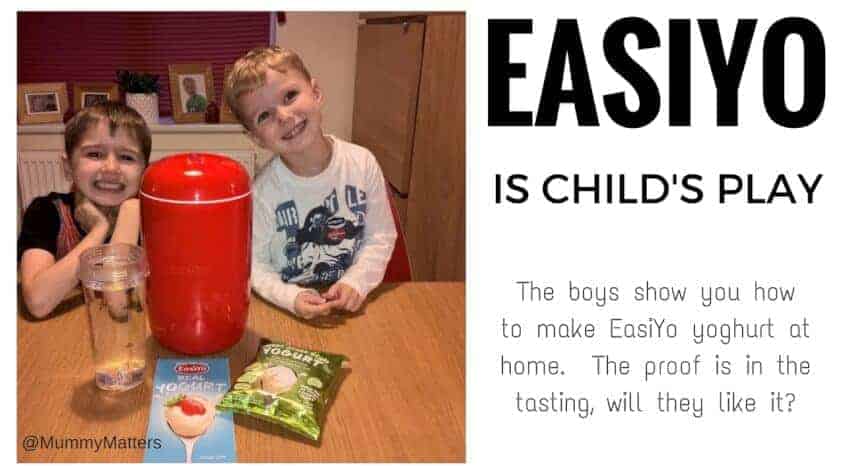 Why eat yoghurt?
Not only does yoghurt taste great but it is packed with live probiotic cultures; acidophilus, bifidus and casei which all help you to keep your tummy happy and healthy. It is packed with calcium for strong bones and teeth and it can be frozen to make yummy ice cream too. With all of Jelly Bean's tummy troubles I have been increasing his probiotic intake and have definitely noticed a difference in him and his 'movements'.
Tips for great tasting EasiYo yoghurt every time
Use a new EasiYo sachet so that all the lactic cultures are present
Don't be put off by the clear liquid which forms on the top of yoghurt – this is just whey which is packed with nutrients and high in vitamin B12. Just stir it right back in there.
If you prefer your yoghurt with a little less tang, refrigerate as soon as it has set (usually around 6 hours).
Like your yoghurt creamy like Swiss style yoghurt? Give it is a really good stir quickly.
Is sweetness your weakness? Adding 2-4 tablespoons of sugar, equivalent artificial sweetener or honey gives a nice flavour. I have also tried mine with maple syrup or a drizzle of golden syrup swirled in. Also consider adding fruit, vanilla pod or flavoured essence and then chill for 2-3 hours for the flavour to develop.
Buy flavoured sachets – there are lots of different flavours to choose from so it would be silly to stick to one wouldn't it? Try them all to find your favourites.
Cherry on the top? All the best deserts come with a fruit topping so be adventurous and play around with different fruits for different flavours. EasiYo also make EasiYo Real Fruit Pulp toppings.
Conclusion
We have really enjoyed trying out the EasiYo and have already been out and bought further sachets to try at home. I'm really hoping that this will help to cleanse Jelly Bean's tummy after all of the medicine that he has to take every day to help his #problemswithpoop. I love that the Yoghurt maker is red because it matches my kitchen perfectly but I can imagine it would stand out like a sore thumb if your kitchen colour scheme didn't include red.
I was also surprised to learn that the yoghurt could be stored for up to two weeks in the refrigerator (although we have yet to make a pot last more than two weeks because everyone keeps eating it).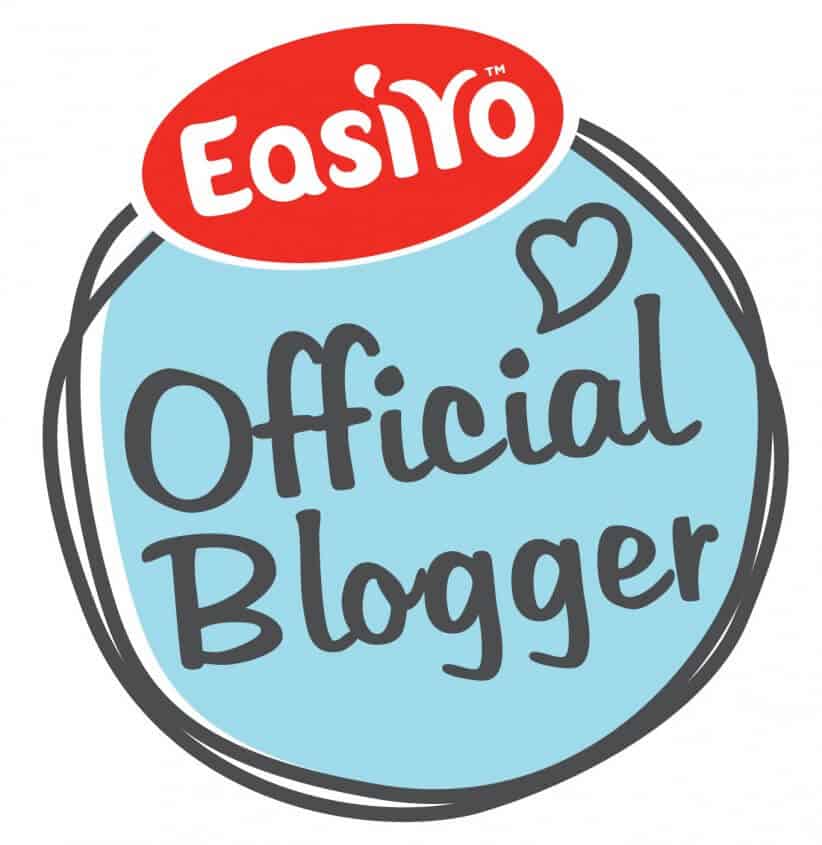 DISCLAIMER: We were sent the EasiYo starter kit for the purpose of this post. All words, images, video and opinion are my own and may not be copied without my permission. I have not been instructed what to write.