When it comes to crafting with the Beans I like to think that I'm pretty good at letting them try most things, messy or not. I just have to be in the right mood for messy play and generally, this is not the day that I have just cleaned the house or more so, the kitchen, for the hundredth time that week! For that reason, I like to have a range of non-messy crafts on standby that the Beans can get stuck into, get creative and when it's all finished my kitchen looks vaguely like it did before they started.
Beados Design Studio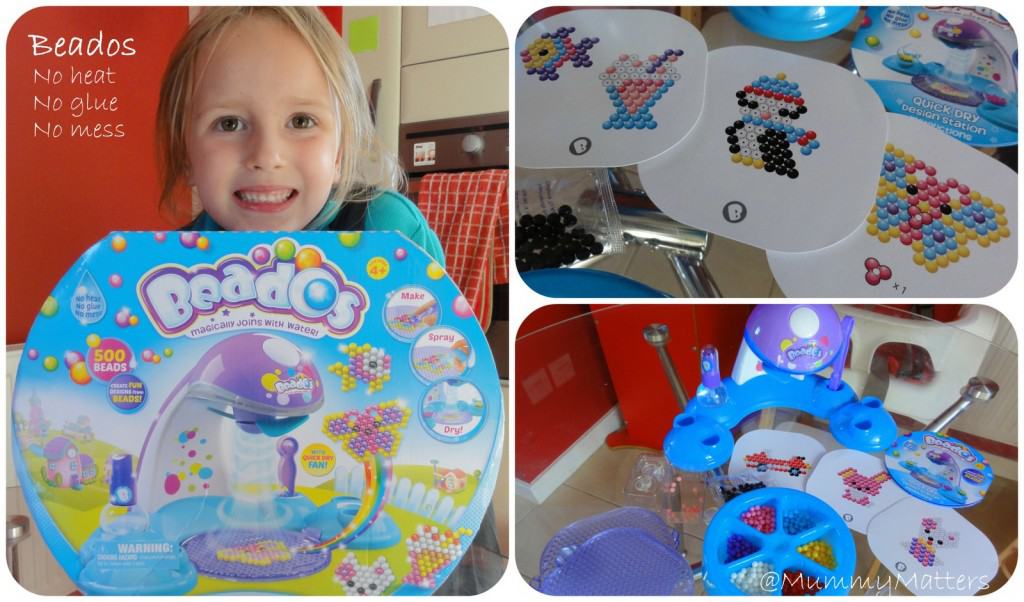 We were sent the Beados Quick Dry Design Studio and had lots of fun putting it through its paces as a fun after-school activity.
Simple setup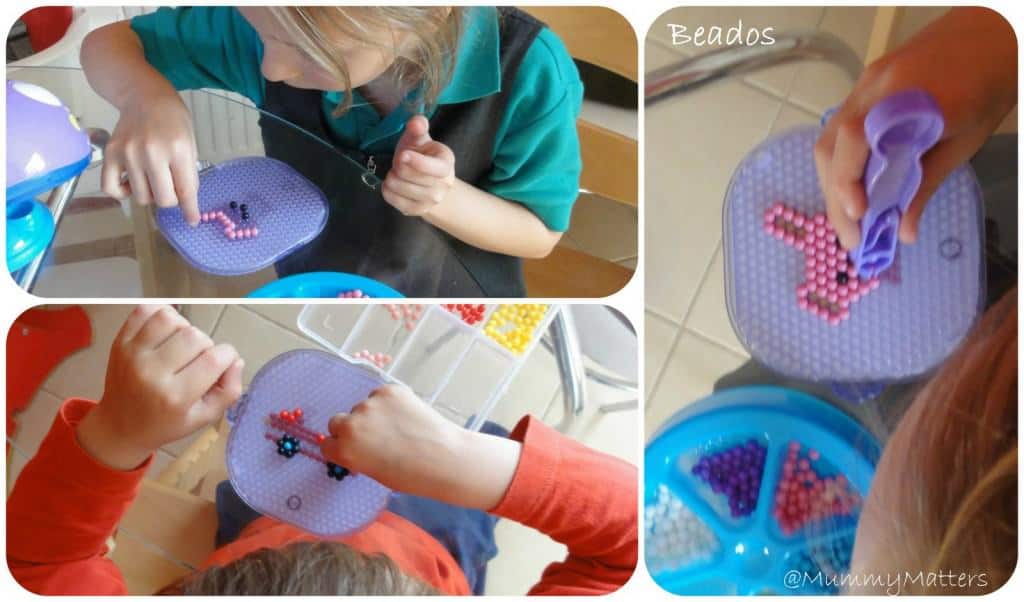 The Design Studio was quick and easy to set up and contains everything you need to make all the designs featured in the pack. There are three design cards which are all double-sided.
Creating your design
To get started you simply attach the design of your choice face-up under the 'Beado Mat'. To create your design simply place the Beados onto the mat on top of the corresponding colour. You can do this either by hand or using the special Beado Tweezers which were very clever for little fingers.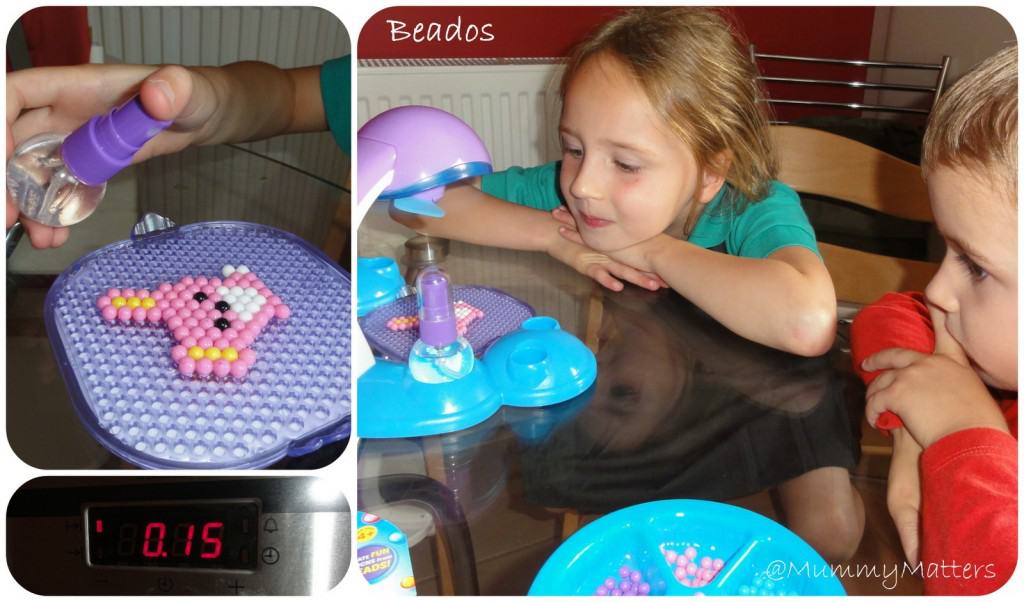 Once your design is complete just spray water over it and then pop it under the fan for 15 minutes to dry. Unfortunately, ours didn't 'stick' the first time around the bunny ear which is sticking up on Little Beans or across the thinnest part of Beanie Boy's car. I'm not sure if this is down to too much water or too little but I gave it a little extra time under the fan and then sprayed the reverse lightly and gave that a turn under the fan too and thankfully it worked.
Look Cool!
And whilst the bigger Beans were busy making their Beados, Jelly Bean just stood around looking 'cool'!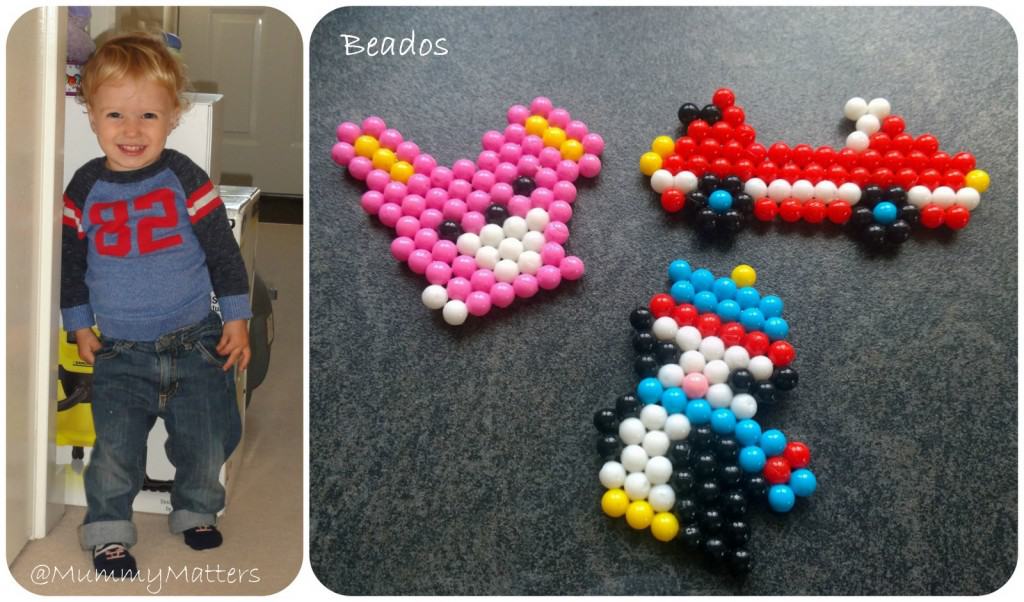 The Beans were delighted with their finished products and when I returned home from London on Saturday Little Bean had been having another go, this time making the penguin.
At just £19.99 I think this is a great gift for a child who loves crafts but with no mess involved. This was a craft that they could get on with quite happily by themselves without my input. I just needed to keep Jelly Bean at bay or he would have eaten the beads. Nothing is safe with that little monkey around.
Further refill kits can be bought to accompany the design studio so I have a feeling we haven't seen the last of Beados for a while.
DISCLAIMER: We were sent the Beados Quick Dry Design Studio for the purpose of this post. All words, images and opinions are my own and may not be copied without my permission.