Back to School ready with Korbond TagIt
As we enter the third week of the Summer holidays I really don't want to think about the children going back to school yet (yes really). Of course we have those days where we all drive each other up the wall but I honestly look forward to the Summer holidays and having lots of fun adventures together. Luckily for me though, getting back to school ready is far easier for me than it was for my Mum and Korbond are part of the reason.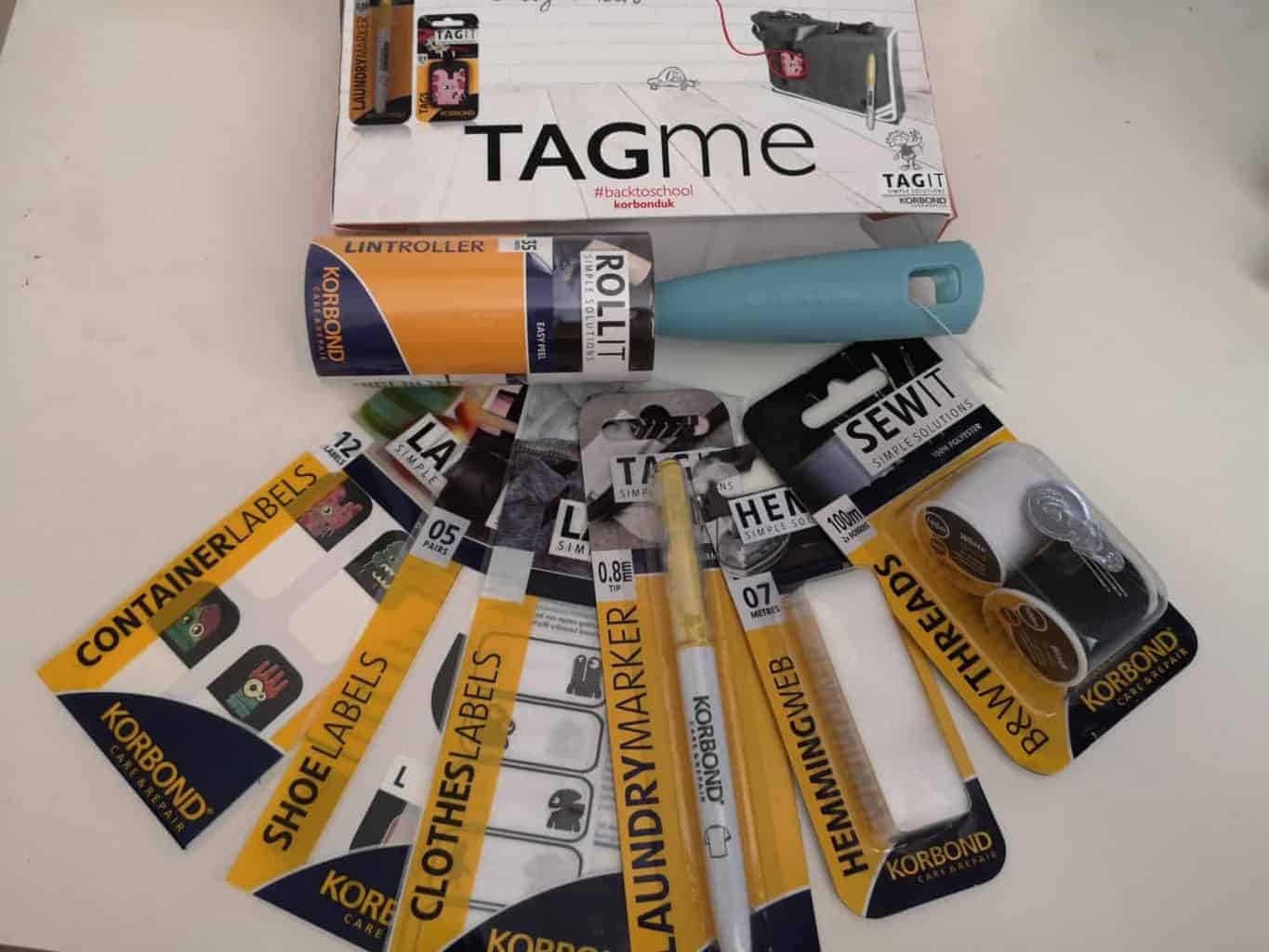 Lesson Learnt
Last year I left things a little too late in organising their school uniform as I became complacent. In the last week of the school holidays I was rushing around trying to find new school shoes and suddenly realised the children had ill-fitting t-shirts, trousers and skirts. I also found that most people were a lot more organised than me so the sizes were all picked over. This also meant that instead of relaxing and enjoying the last days of the Summer with my little people, I was frantically labelling everything until late at night. With three children in school, this was no mean feat.
Gold Star Please
This year I am not making the same mistake, I bought new uniform at the end of the school year so they all have a full quota and now I am ready to get labelling at my leisure in the evenings so that I can enjoy the days with my Beans.
Korbond TagIt
Thankfully the days of sewing labels into school uniform are a long way behind us and now it couldn't be much easier than Korbond TagIt #backtoschool simple solutions. We have a few of these items as staples in our haberdashery box; namely Hemming Web, Laundry Marker and black and white threads. Luckily for us Korbond have sent us these and a few other great little essentials; Lint Roller (pretty invaluable right now since Bramble is malting rapidly), some Iron-on clothes labels, shoe labels and container labels.
Hemming Web – If you're anything like me you want their uniform to last more than one term so I always buy trousers just that little bit too big and hem them so that I can let them down as their legs grow (at an alarming rate). Hemming Web is super easy to use and holds really well too. It's great for school uniforms but we have even used it on Simon's suits and a couple of my dresses when I have put my heal through the hem.
Laundry Marker – So many school uniforms these days come with name labels already sewn in so you only need to write your child's name. A standard biro will soon wash out but a laundry marker will stand the test of time. You'll thank me when you are searching through lost property two weeks into the new term, believe me!
Iron-On Clothes Labels – Not all clothing items will have labels so rather than spending an arm and a leg on fancy pre-printed name labels Korbond Clothes Labels have characters already printed and a space for you to write the name in Laundry Marker. Then simply iron them into the garment.
Shoe Labels – don't be fooled into thinking that school shoes are safe. I have often seen one shoe lurking in the lost property box at school and wondered how a child made it home with only one shoe? Korbond Shoe Labels are even marked L and R to help little one to get them on the right foot.
Container Labels – honestly nothing is sacred once your children walk through those school gates. If you want it to return home then you'd better label it. Every year we lose the lid or the base of a container which really confuses me. Those items that have been labelled do make their way home though so it's worth the extra effort and these Container Labels are dishwasher safe too so you won't need to replace them every few days.
Lint Roller – it's a sure thing that your children will not show interest in their pets UNTIL 5 minutes before they walk out of the door for school and then you will find them rolling on the floor with the dog or cat. Having a lint roller on hand means you can swiftly tidy them up and kiss the little poppet on the head as you wave goodbye and pat yourself on the back that you made it through the Summer Holidays . . . and breathe!
Check out Korbond #BacktoSchool Competition to WIN tickets to Diggerland
If you head over to Korbond's Facebook page be sure to check out their #BacktoSchool competition to win a Family Ticket to Diggerland.