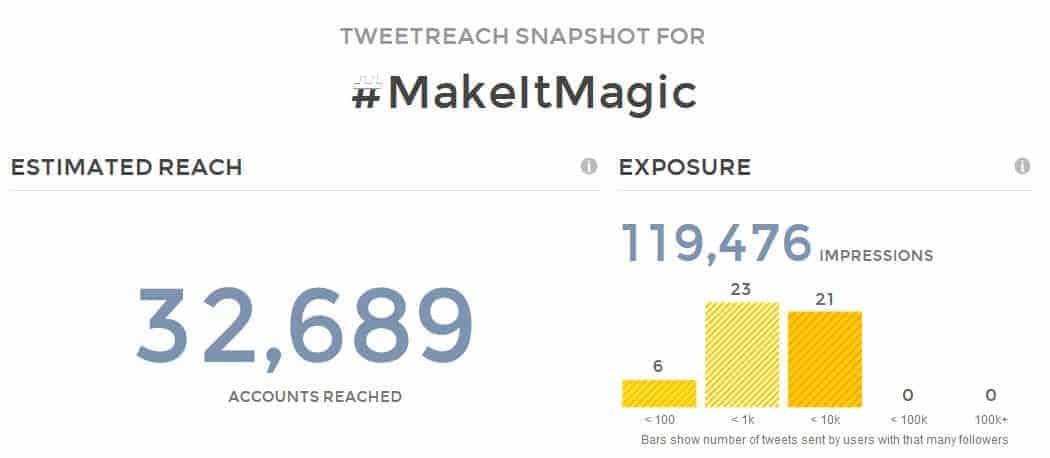 Announcing the #MakeItMagic Twitter Party Winners
Well tonight was another 'first' for me, as I co-hosted my first Twitter party. Sure I have taken part in Twitter Parties before but I have never been on the organisation end and whilst it was totally crazy for an hour I loved it and gained some great ideas for how to make our family Christmasses even more magical than I have done previously. You lot have some very good ideas and that's exactly why I love social media soooo much, where else would you be able to link up with so many people in at one time from your own home and get so much inspiration?!
To give you an idea, the Twitter party had a reach of . . .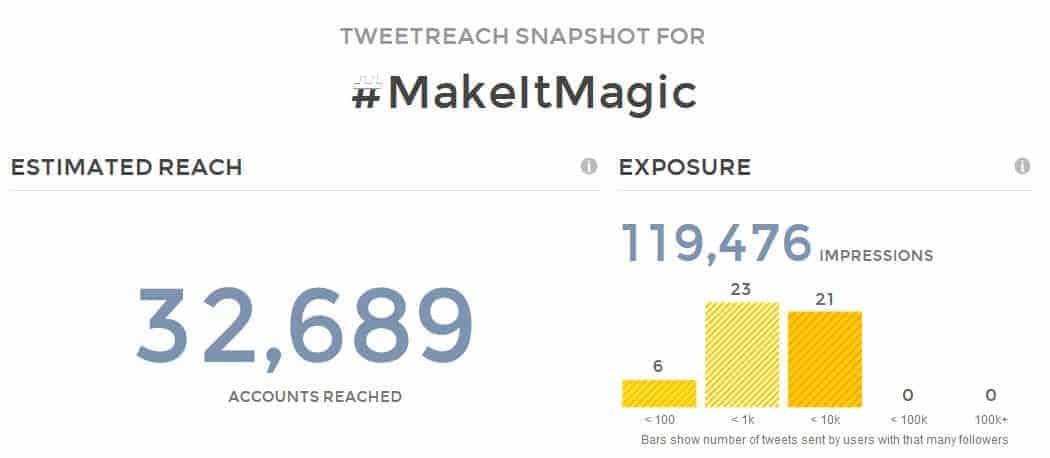 Which we felt was pretty good over the space of an hour. We gained some great insights but in the end these were our winners . . .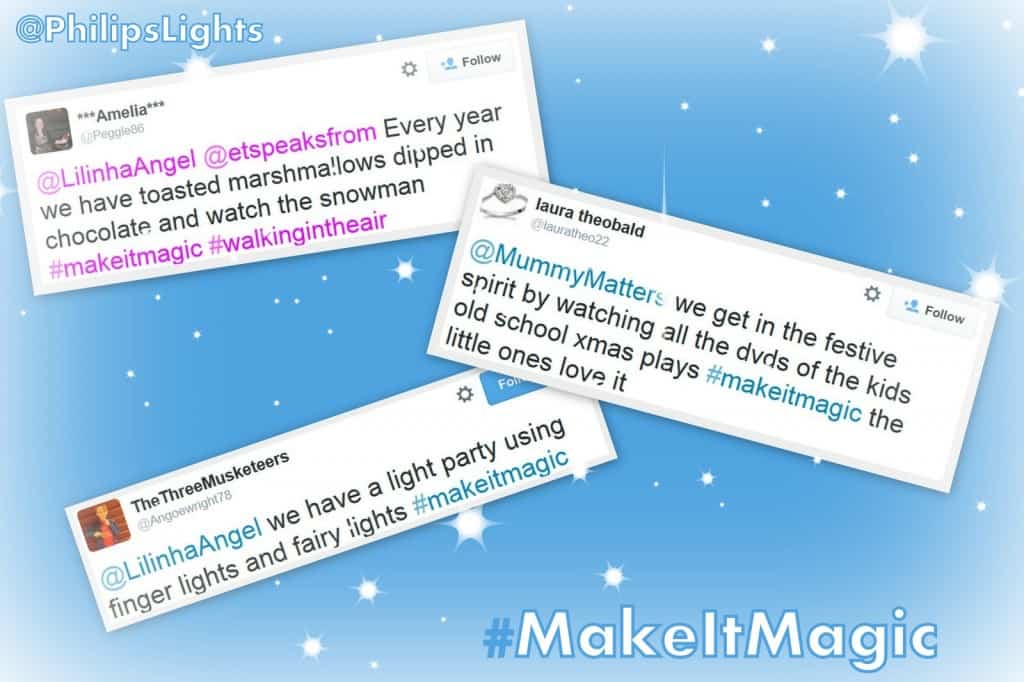 Each winner will receive a bundle of Philips Lighting from the Frozen range. If you haven't had a chance to check it out yet you should, they are perfect for inspiring your child's imagination and adding a new element to playtime. Watch the Philips Festive Video and you'll see exactly what I mean.
Merry Christmas – now go and #MakeItMagic