Why Albie loves the BRIO Central Train Station
It always amuses me of how different each of my children is with their likes and dislikes. From the moment that Albie could move, he had a fascination with trains, planes and automobiles. It wasn't long before Brio became one of his biggest fascinations. Last week he received the Brio Central Train Station to add to his ever-growing Brio track, and it has ticked all his boxes.
BRIO Central Train Station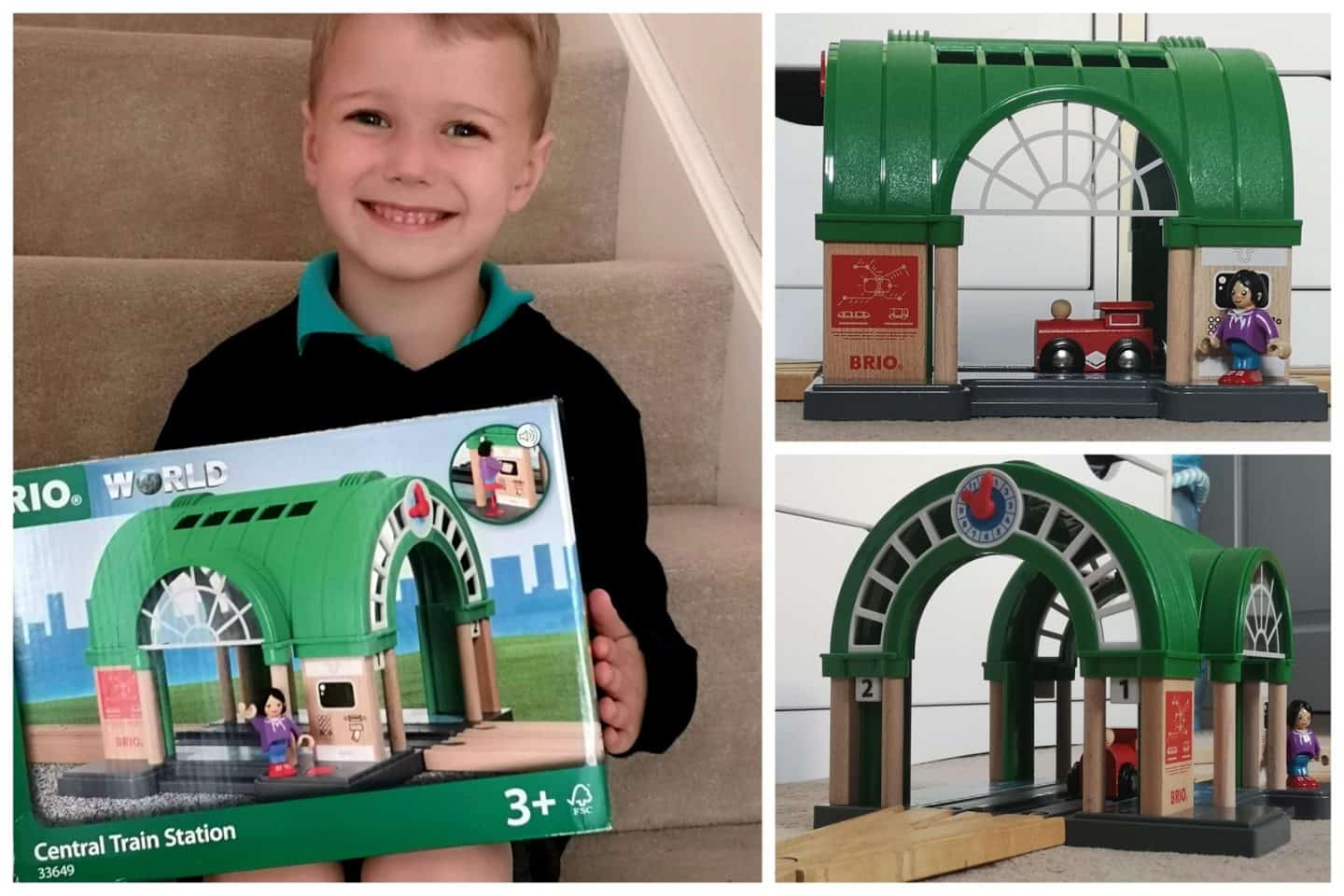 Ticket Machine with Sounds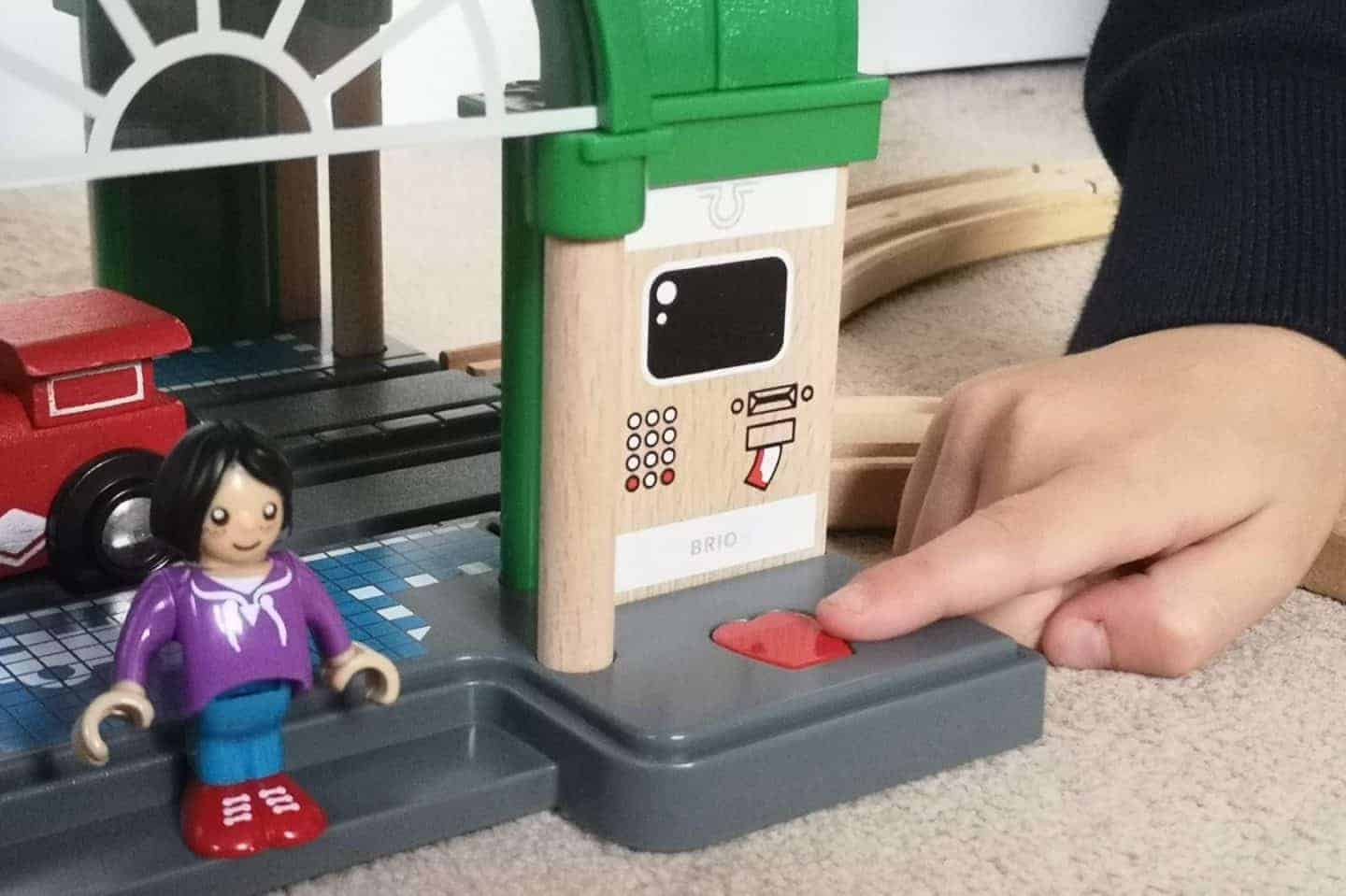 Nobody will be going anywhere without a ticket, so the first stop needs to be the ticket machine at BRIO Central Train Station, which makes sounds when the passenger (included) stands on the pressure pad in front of it. Silly Mummy told Albie it was a cash machine but had no fear; my five-year-old train buff soon set me straight on that one with an exasperated tone.
Double the tracks, double the fun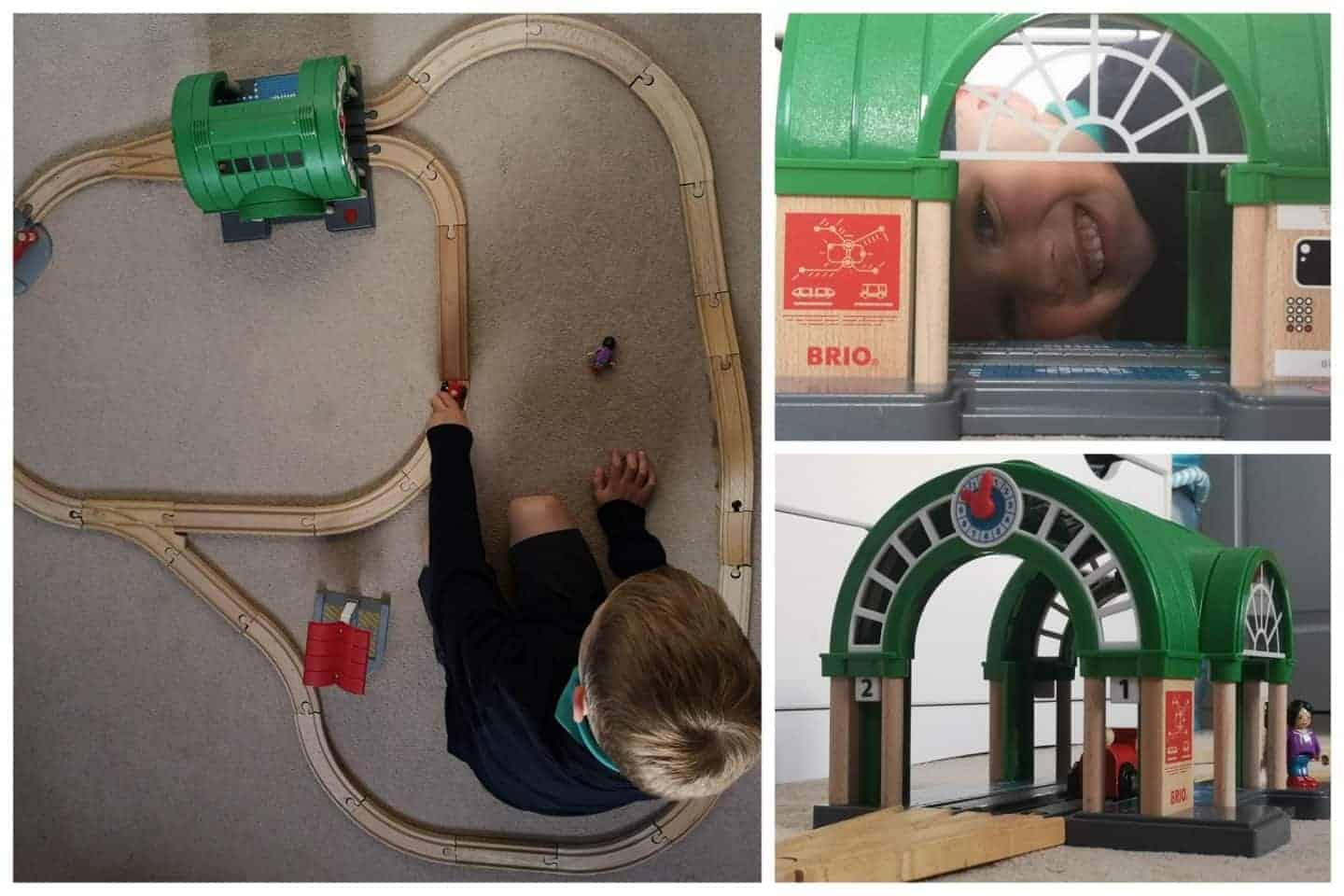 BRIO Central Train Station has double tracks with which means twice the fun on platforms 1 and 2. I must admit there was a moment of panic and despair for Albie when he was building the track because he could only find one rail piece with a double end. Luckily Mummy came to the rescue and showed Albie that you could actually have two separate pieces of the track coming out of the other end of the train station, which Albie thought was genius. I do have my uses from time to time. I have slightly cut off the top corner of the track he built, but you may make out he added a rail crossing to drive across the tracks to get to the 'station car park' in the middle. I love his imagination.
Trains Like Clockwork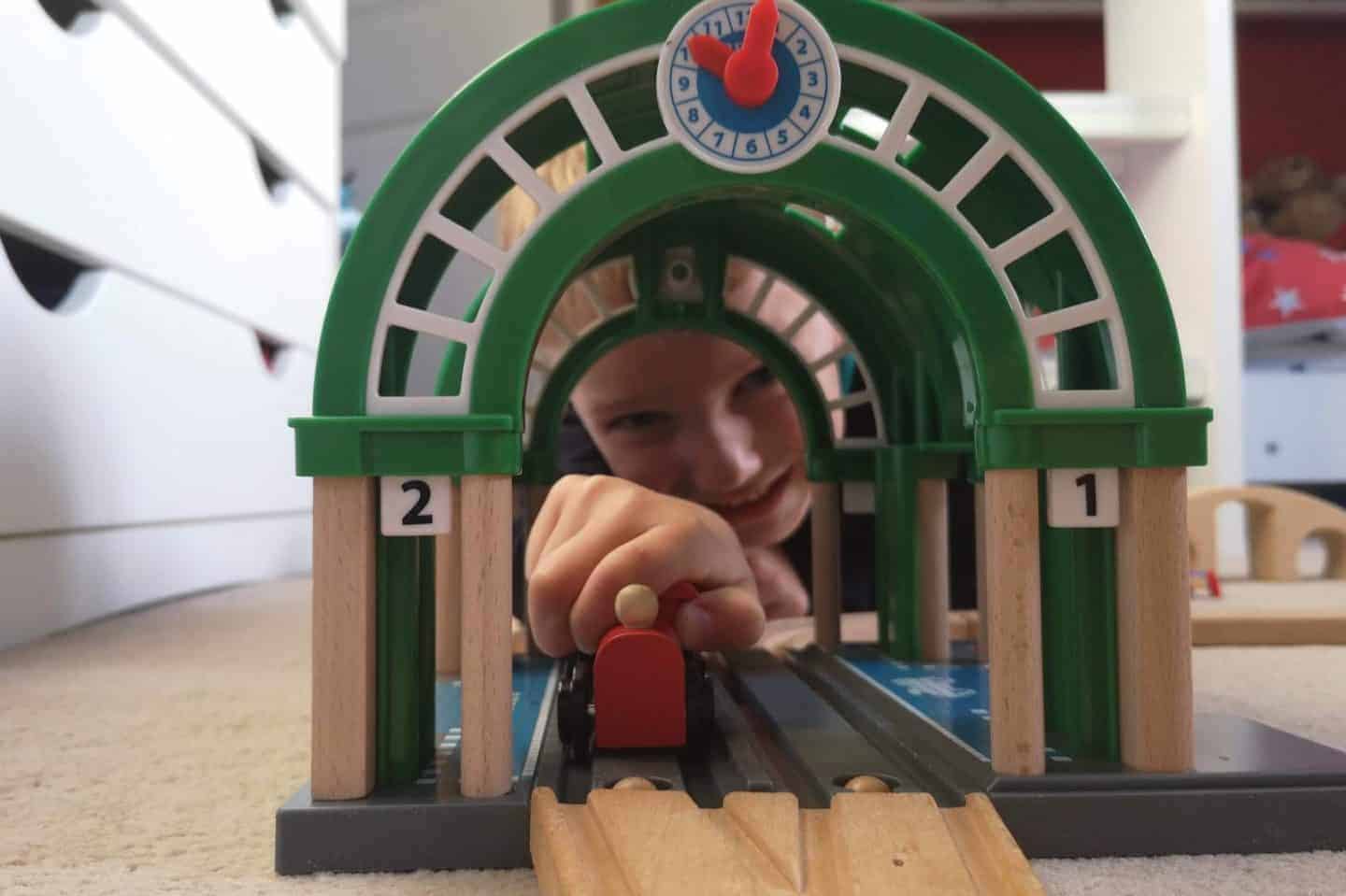 Each end of BRIO Central Train Station has a large clock to make sure they are on board before their train leaves the station. Likewise, according to Albie, the train drivers need to make sure that they are back at the station on time if the passengers need to be somewhere. Well, exactly, Albie!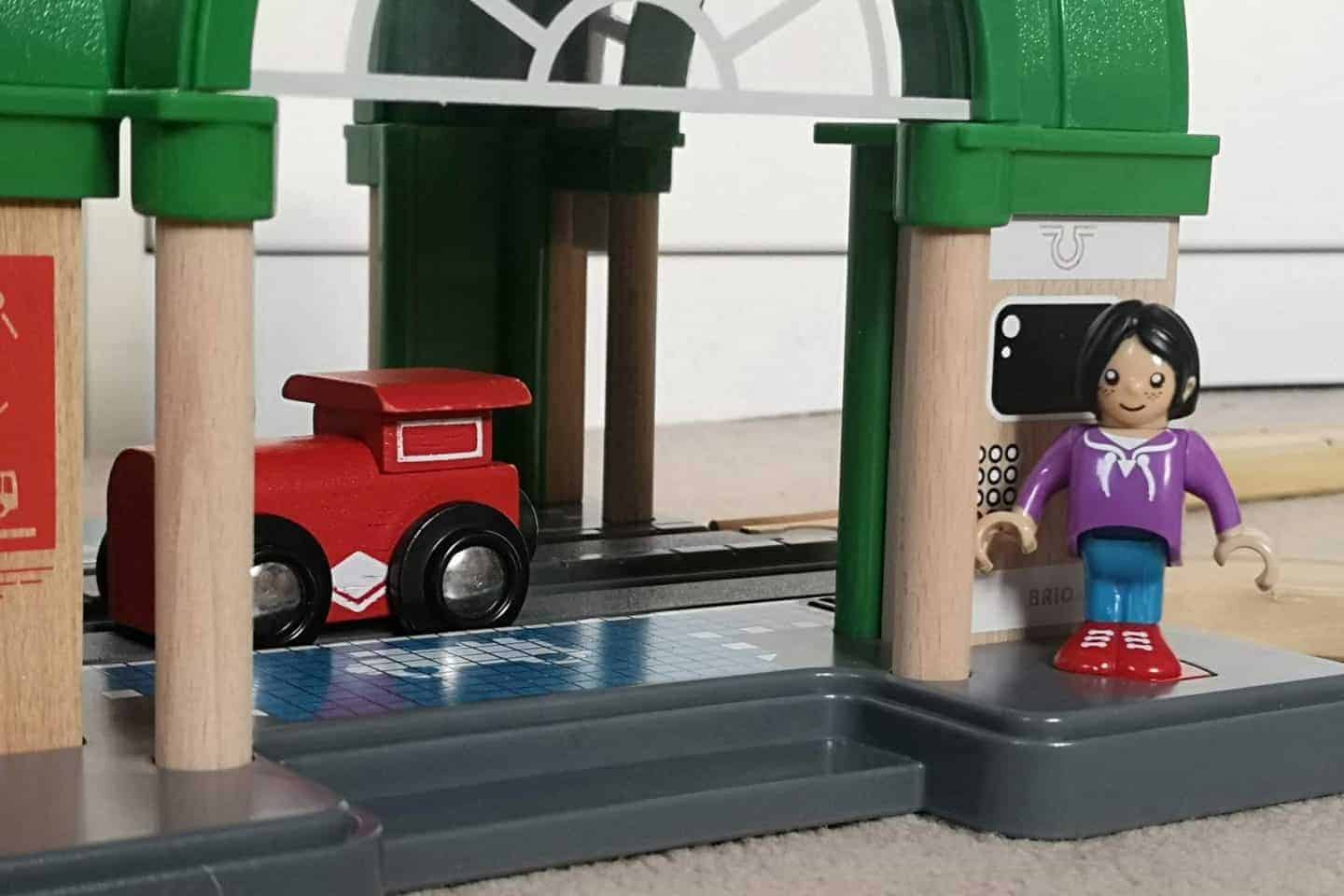 As you can see from these photographs, Albie is thrilled with the new addition to his train set. Every day he lays a new track, and each time his tracks are becoming more and more complicated. The lovely thing about BRIO is that they made from quality materials built to stand up against the heavy-handedness of little people. BRIO wooden toys are made from FSC certified wood, so it is traceable and originates from responsible Forestry. They are brightly coloured and mix and match together (and with similar brands), so playtime can be as simple or complex as your child wants.
BRIO is brilliant for encouraging motor skills and problem-solving when they can't get the track to meet up in the middle or go a certain way, they have to stop and re-think what they have done before coming to a solution. It's a real thinking toy perfect for Albie, who always wants to know how things work and how he can make them better.
What do you love about BRIO?