A night of family fun with Animal Crossing Amiibo Festival on the Wii U
As a family we like to do things together, I'm trying to make the most of it whilst they are all still young enough to keep them in one place. Just before Christmas, we discovered a new game that we could all play on the Wii U (when I say 'all' I mean me and the Beans because Daddy is pretty rubbish at gaming). Animal Crossing Amiibo Festival is a 'virtual board game' which means no more losing the dice under the sofa!!
Animal Crossing Amiibo Festival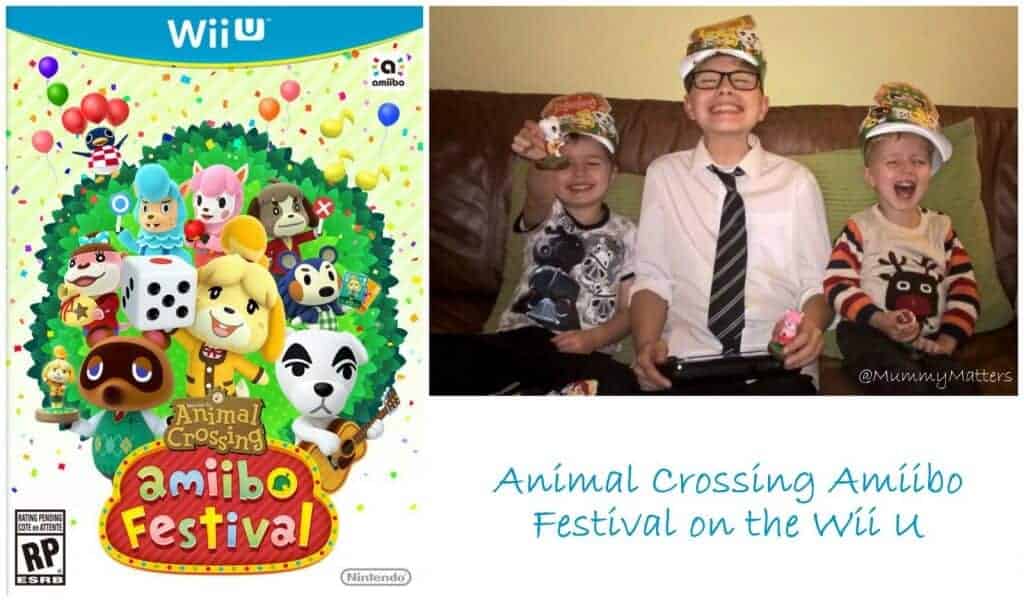 Animal Crossing Amiibo Festival was a completely new thing for us since we had only played Animal Crossing briefly at a Nintendo Bloggers event many moons ago. Even before I switched the Wii U on the Beans were in rapture over the Amiibo figures and the funny hats we were sent in our games pack. You can play with up to four players and participation is via your chosen Amiibo figure being placed on the Wii U controller. We received the figures Lottie, Tom Nook, K.K. and Reese.
How to Play
Before the game begins you will decide how long you want the gameplay to last. The game is played over an in-game month with each turn being taken representing a day. As gameplay continues you will notice the season's change with events happening throughout the seasons.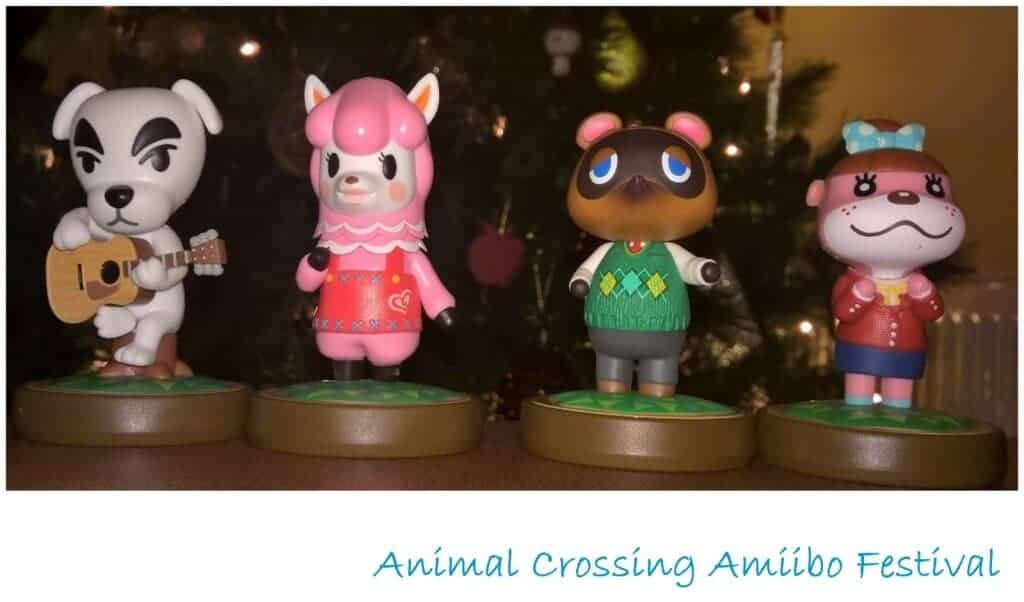 Each turn is taken by tapping the Amiibo on the Wii U NFC point on the front of the gamepad. The dice will roll and you have the option to move your piece in different directions on the virtual game board. As your piece moves around the game board you might come across mini-games or challenges to complete in order to collect Bells and Happy Points. The Happiest person wins!!
As you move around Animal Crossing town, you will visit the shops, the museum or maybe even have a sing-a-long. Each space you land on opens up a new story and can gift your points as quickly as it can take them away. As you collect Happy Points you can unlock new costumes and emotions and purchase new Happy Tickets to get into special events or to customise your game board town, you can even build your own house in-game board town.
Fun Family Game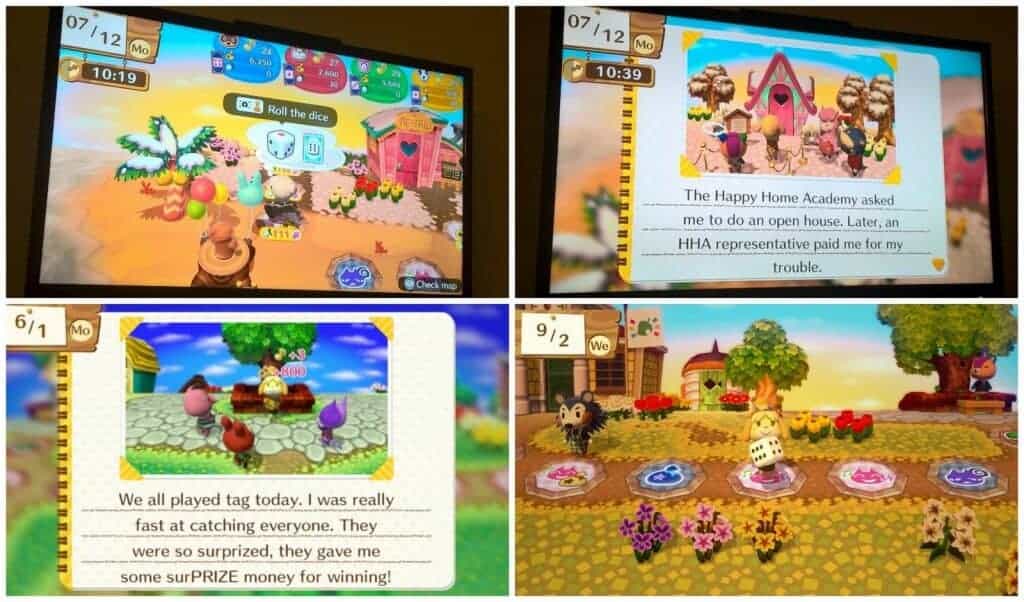 This is a game that evolves the more you play it and I don't think we have even begun to uncover half of it at the moment but I know that we are enjoying playing it. At 2 year's old Jelly Bean is too young to play most games but even he has been able to join in by being my teammate, he loves tapping our Amiibo on the gams console and whilst I make the decisions he presses the buttons. This is a great family game for a chilled Sunday or playdates with friends.
DISCLAIMER: We were given the download code for Amiibo Festival as part of the Nintendo Bloggers Network. All words and opinions are my own and may not be copied without my permission.