A Guide on Leather Boots, Footwear & Its History
Today's leather boots are often distinguished by elegant over-the-knee shapes or traditional riding boots that appear every fall. Leather boots are so popular and on-trend right now. Rugged and equipped for rough terrain, these sturdy pieces of footwear were about much more than simply looking good. Perhaps no other item of footwear has a longer or more intriguing history than the leather boot. Boots have been a constant throughout human history, from their primordial roots to our modern understanding.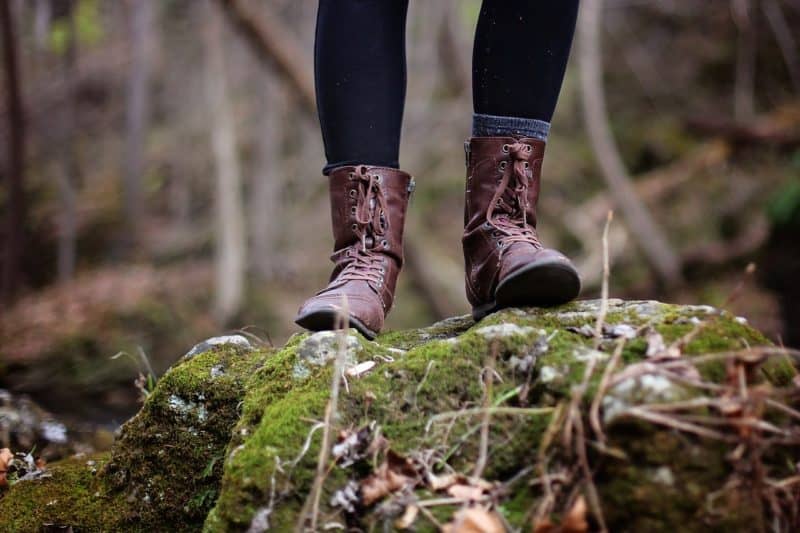 In this piece, we'll look at the history of boots and how they evolved into the fashion item that they are today.
Leather boots origin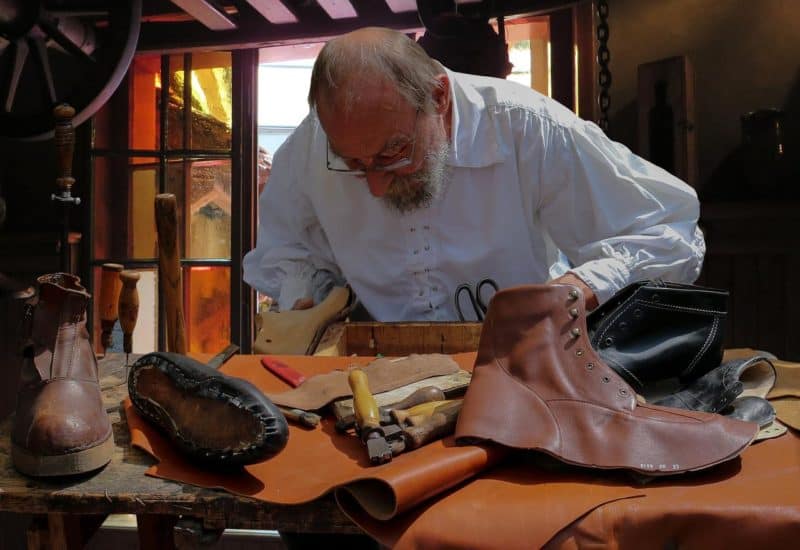 Leather boots have come a long way in the twentieth century, from the first being cowboys to their prominence in movies and catwalks.
Leather boots are a type of footwear that was initially created for work and were constructed of various materials, mostly cow leather or exotic skins such as ostrich, crocodile, or snake.
Boots' history dates back to roughly 1.500 years ago. In the ancient age, boots were a type of clothing item that had the primary goal of protecting the feet.
The first mass-made leather boots emerged in the 17th century, namely in 1642, when Thomas Pendleton produced 4000 pairs of shoes and 600 pairs of boots for the British Army. That was merely the beginning of what was to follow centuries later with the Industrial Revolution in the nineteenth century.
Cowboys used basic but durable boots in the mid-nineteenth century to feel comfortable and protected while undertaking rigorous work: some own-made boots, excellent design footwear, for special occasions.
Cowboy culture evolved in the 1930s and 1940s, and it was no longer just concerned with necessity, but also with fashion and flair.
Leather boots underwent another change throughout the 1960s. At the time, the young had lost interest in the opulent patterns worn by their parents and sought simpler designs, quite similar to those worn by the first cowboys in the nineteenth century.
Manufacturers came with low-heeled boots and basic leathers in black and brown tones. With the popularity of snip-toe boots in the 1970s, this swiftly altered. But it wasn't until the 1980s, with the release of the film Urban Cowboy, that western fans began clamouring for black and white boots with snip toes.
Finally, leather boots resemble a little of those worn by the original ranchers and cowboys while working. They are now real fashion icons with their own distinct style.
Guide to Buying Leather Boots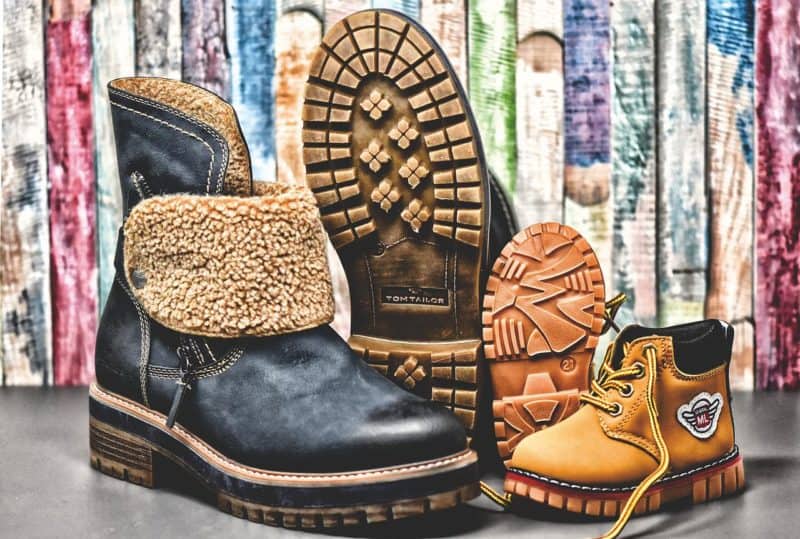 Following are some tips and information for folks who have never worn leather boots. Discover how to wear leather boots like a true cowboy!
Boot fitting is based on three key areas: the instep, heel, and ball.
Instep
Unlike a laced shoe, the instep of a boot is the only section that securely holds the foot, thus a proper fit on the instep is quite crucial.
Boots must be snug on the instep to ensure that the foot does not move or lift excessively when walking comfortably. If the instep is too loose, lifting on the heel will be severe, thus a smaller size may be recommended, or insoles or thicker socks may be worn to get a better fit.
Heel
You will constantly feel your foot's heel slightly sliding upwards when walking due to the leather boot's manufacturing technique; this is quite natural and does not indicate that the boots are overly big. The reason for this is that the leather or rubber outsole of a new boot is highly hard and just slightly flexible. The outsole of the boot will get more flexible as you wear it, and heel lifting will lessen.
Feet's ball
For a great fit, try resting your widest section of the foot, called the ball, on the broadest part of the boot's sole; this will provide you more balance and comfort in the step.
How long do leather boots last?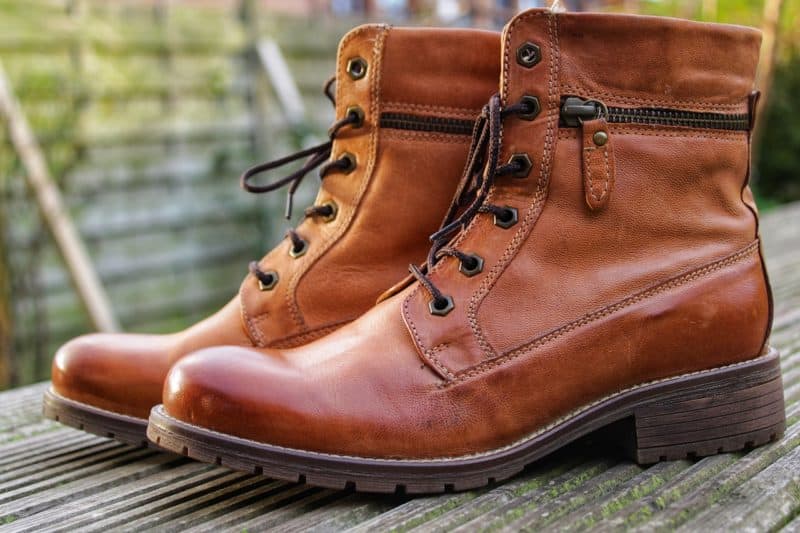 The lifespan of your leather boots is mainly determined by how you use them. When exposed to specific climatic conditions, even the greatest leather boots can fade. Not only is inclement weather a concern to your boots, but chemicals and salted roads can also shorten the lifespan of your leather shoes.
When it comes to working boots or other leather boots, you should not scrimp on quality. A low-cost pair will most likely only last you six months of frequent use. Well-made and high-quality leather boots may endure tens of thousands of kilometres under optimum climatic circumstances and when properly cared for.
How to Care for Leather Boots?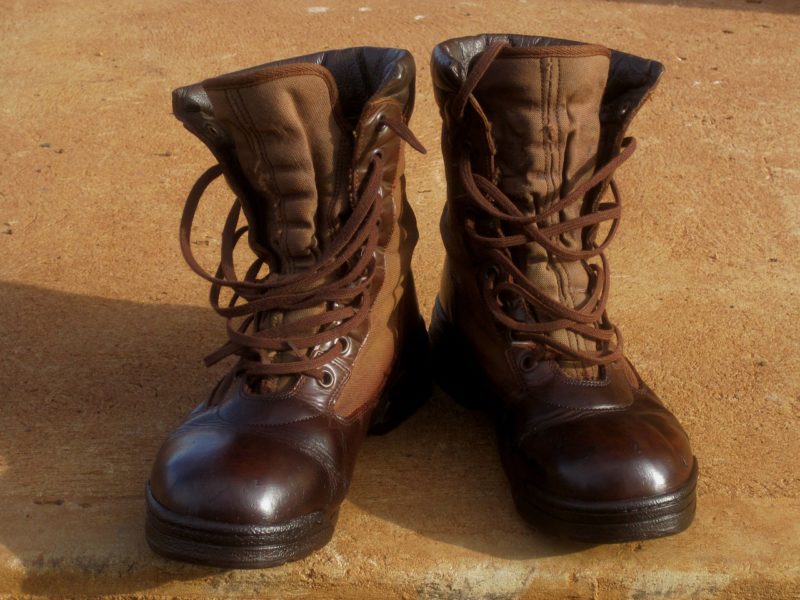 You can extend the life of your leather boots by doing a few easy things.
Protect: Before wearing your leather boots outside, spray them with a repellent spray that will repel water and any other substances that may spill.
Moisturise: Leather should be maintained supple and moisturised, especially during the winter months. This will keep the leather from cracking, keep the gloss, and help it last longer.
Clean regularly: If feasible, attempt to clean or at least wipe down your leather boots every time you wear them. This will remove salt and other sediments from the boots' seams before they may cause long-term harm.