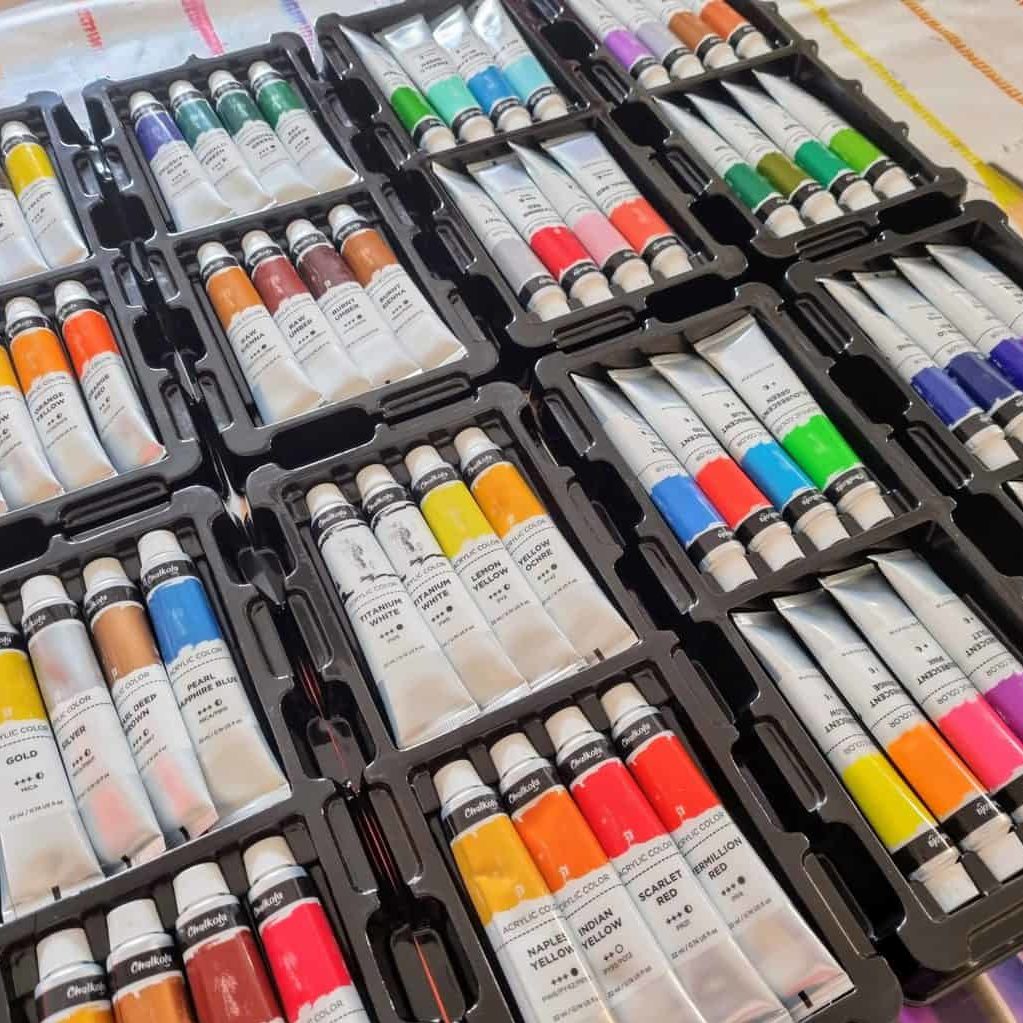 A Beginner's Guide to the Chalkola Acrylic Paints
Disclaimer: We received these paints to review for this post. All words, images and opinions are our own and may not be copied without permission.
Chalkola acrylic paints are often used by artists to create their artwork because it is such an easy medium to work with. During the lockdown, the children enjoyed art afternoons which were great for mindfulness and calming activity.
What are Acrylic Paints?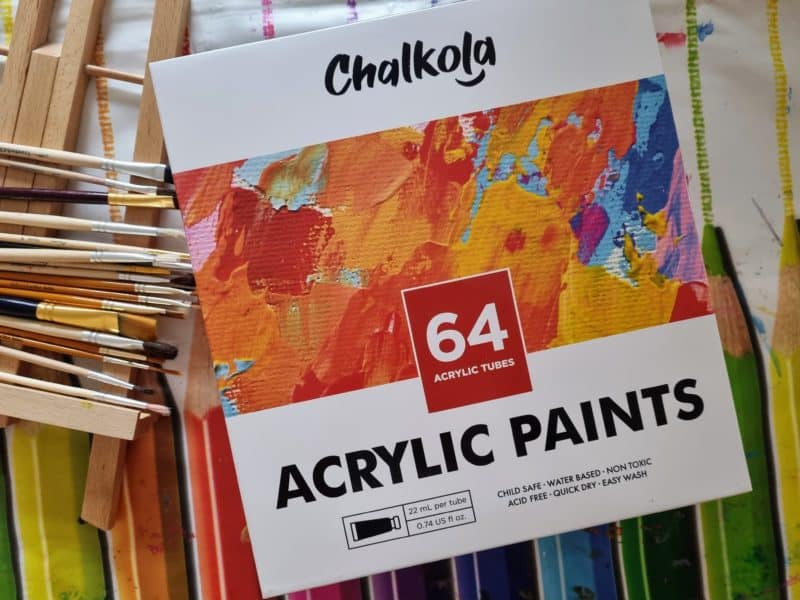 Acrylics are made from synthetic or natural materials. They combine the best qualities of oils and watercolours, so they are easy to use and mix. Chalkola acrylic paints can be thinned with water, so you can create washes with them too! And remember, you don't have to wait for your art to dry before adding more layers on top!
What Makes Chalkola Acrylics Different?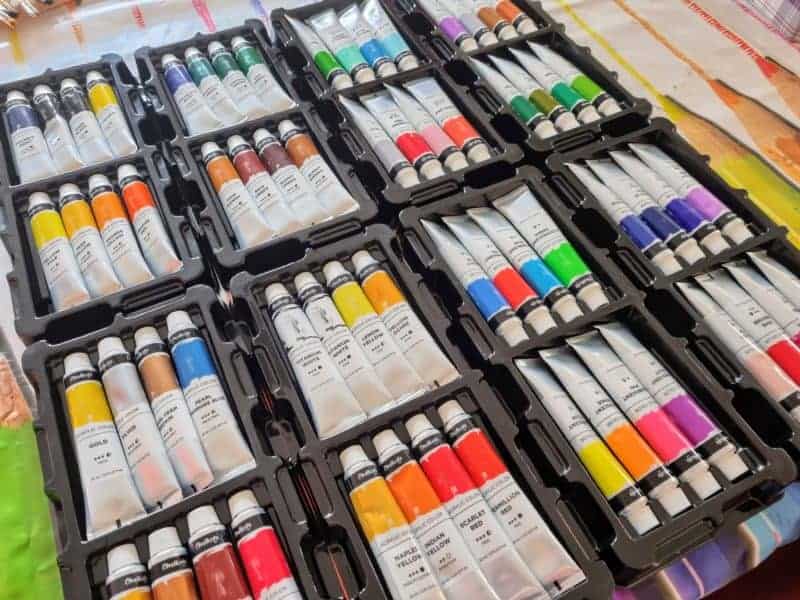 Acrylic paints are water-based paints that use acrylic polymer emulsion as their binder. They are very versatile and can be used on almost any surface, including metal, stone, concrete, plaster, and paper mache.
Acrylic is one of the most common types of mediums used by kids and adults alike. It is non-toxic and doesn't require any special ventilation to get rid of fumes like oils do. It's easy to work with because it dries quickly and can be made into a versatile wash for different textures or mixed with other acrylic paints to create more complex colours.
If you're looking for the best acrylic paint for your next project, then look no further than Chalkola's set of 64 22ml Tubes. You will have every colour you could ever imagine, but even if you still want more, think of all the colour combinations you can make by mixing.
The Different Painting Techniques with Chalkola Acrylics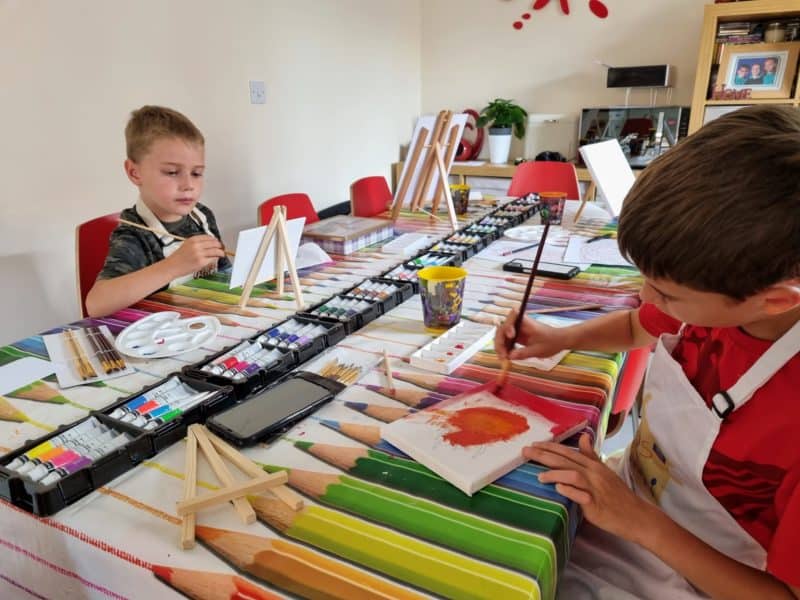 After your paints, the brushes are the second most important part of your art kit. The shape, length, and texture of the bristles affect how the paint will apply to the canvas. Experimenting with different brushes is a great way to find what works best for you.
In this video, I have tried different techniques with the acrylics, starting with squirting the colours directly onto the canvas and blending them together to create the sky. Further layers are added with different brushes, either straight onto the canvas with a dry brush or water down with a damp brush.
Chalkola Acrylics are painted in a tube that can be applied like traditional oils or watercolours but dry in minutes rather than hours or days like oils do. The colours are so true and vibrant; they really make your artwork pop.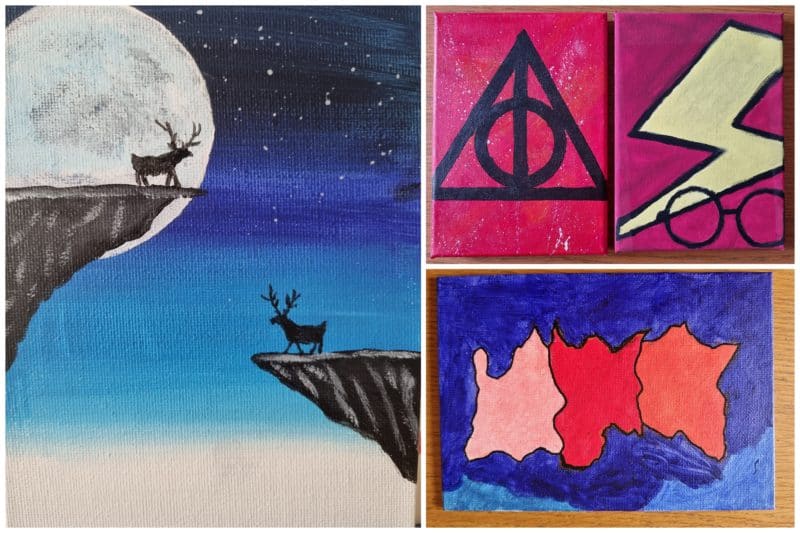 How to Clean Your Brush After Painting with Chalkola Acrylic Paints?
The best way to clean your brush is to have the paint dry.
Wet the bristles of your brush in water and swirl them around on a paper towel. Rinse with water until the water runs clear. Repeat until all the brush is clean. You can also use an antibacterial soap or hand sanitiser.
Then rinse again and let dry before you store it away for next time.