7 Great Christmas Gift Ideas for Your Kids in 2022
DIY craft toy kits are a great Christmas gift idea for those that love to build DIY miniature dollhouses, working models, and more. There are so many complex and diverse options out there that you are spoiled for choice. But, here are 7 of the best for this holiday season.
1. ROKR Chocolate Factory Marble Run 3D Wooden Puzzle
This first building kit is great fun for kids that love arts and crafts but also the excitement of marble runs. It is rare to see such a detailed conceptual build that delivers both elements well. The kit lets builders create a chocolate factory with moving parts and sweet treats that look good enough to eat. Once complete, you can play with the working mechanisms to send gobstopper-style balls through the run. It is delightful, interactive, and a lot of fun.
2. Rolife DIY Music Box – Christmas Town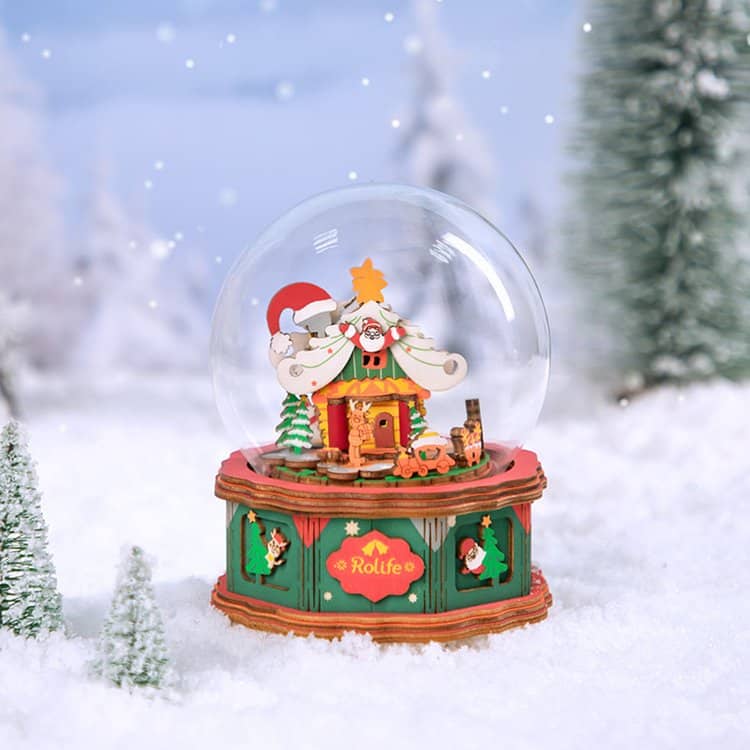 There are few Christmas gift ideas more festive than this one. This is a seasonal gift that keeps on giving. First, there is the fun of this 84-piece building set, where crafters can bring classic motifs together into a large box with a large clear dome. Then there is the worth as a decoration, with the details of Santa's workshop diorama under the globe. Finally, there is the added charm of the working music box with the hand crank at the back. This is a charming little model that can come out year after year.
3. ROKR Swing Ride DIY Music Box 3D Wooden Puzzle
An alternative option for a stunning music box model is this chair swing ride. While this one has the charm of a festive fairground, it is also well-suited to any time of year. The attention to detail in the crafting of the pieces makes this look like a true miniature that could be straight from a Parisian street corner. The moving parts for the chair swing are impressive and the addition of the lights adds the perfect final touch.
4. ROKR Luminous Globe 3D Wooden Puzzle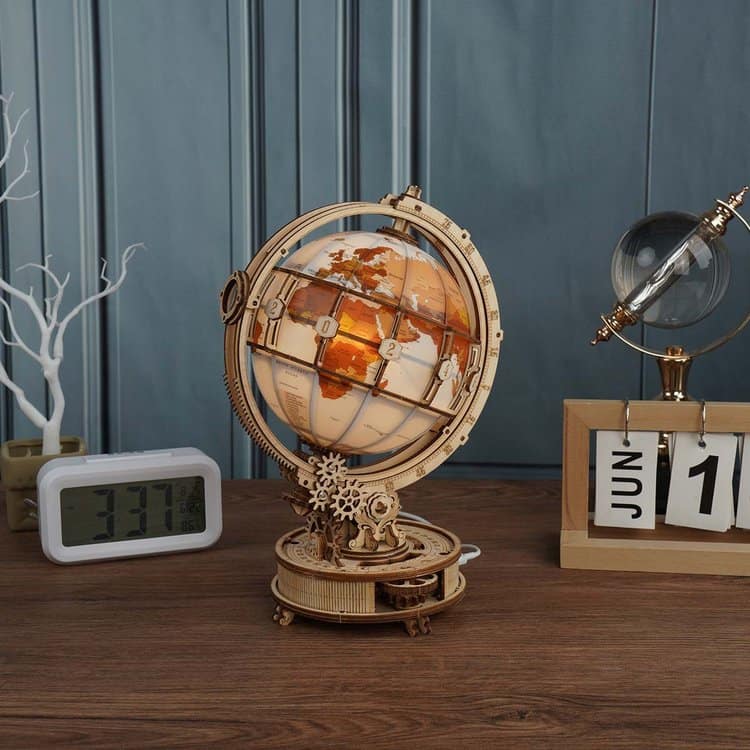 If you have a loved one with a passion for geography, but nowhere for a full-sized globe, this fun DIY kit could be the perfect alternative. Gift them this well-designed kit where they can piece together the accurate globe with the sepia-tone map, measuring tools, and moving parts. Each number, notch, and cog is in just the right place for some miniaturized map reading. To make the set even more appealing, there is also a night light to illuminate the globe from the inside.
5. Rolife Sakura Densya Book Nook Shelf Insert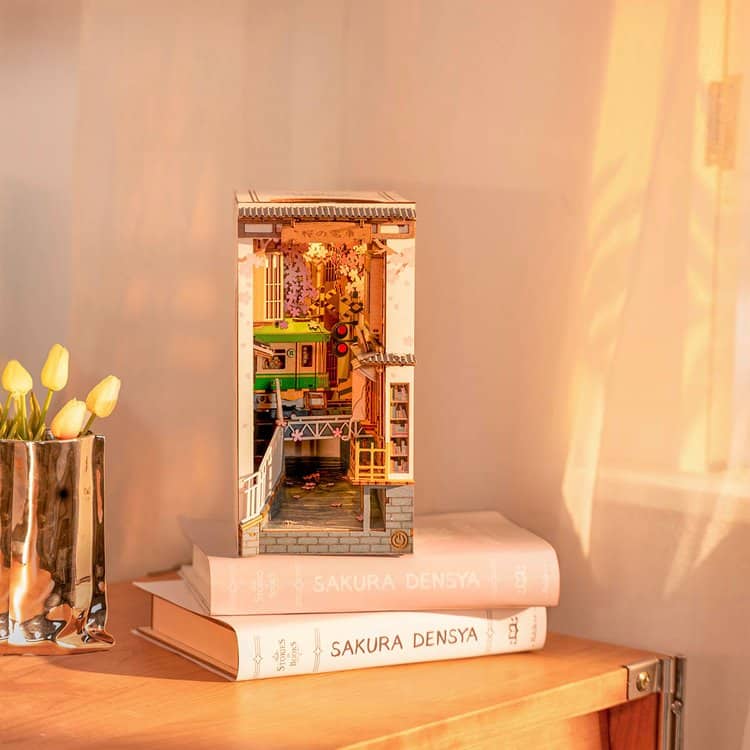 Book nook shelf insert DIY craft kits are a great Christmas gift idea for avid crafters and readers. These 3D models sit snugly between books on a shelf and invite viewers into a compelling fantasy realm. There is a lot of beauty and romance in this Japanese scene, especially with all the pieces of Sakura blossom. Follow the warmly lit scene down the Tokyo street, past the bookstore, to the awaiting train.
6. Rolife DIY Miniature House | Little Warm Space Series (4 Kits)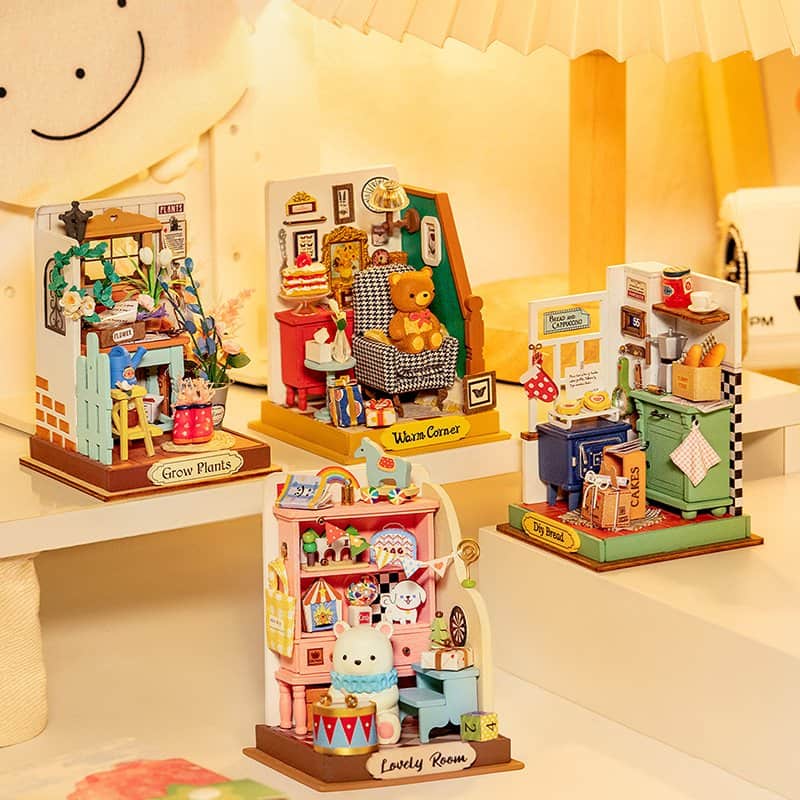 If you know someone with a passion for building little DIY miniature dollhouses, perhaps you would like to give them a bigger set of challenges to work on. The Little Warm Space series is perfect as there are four distinct but connected scenes with lots of heart-warming features. There is the Childhood Toy House DS027, Holiday Living Room DS028, Afternoon Baking Time DS029, and Dreaming Terrace Garden DS030. Together, they create a beautiful home you won't want to leave.
7. Rolife Cathy's Flower House DIY Miniature House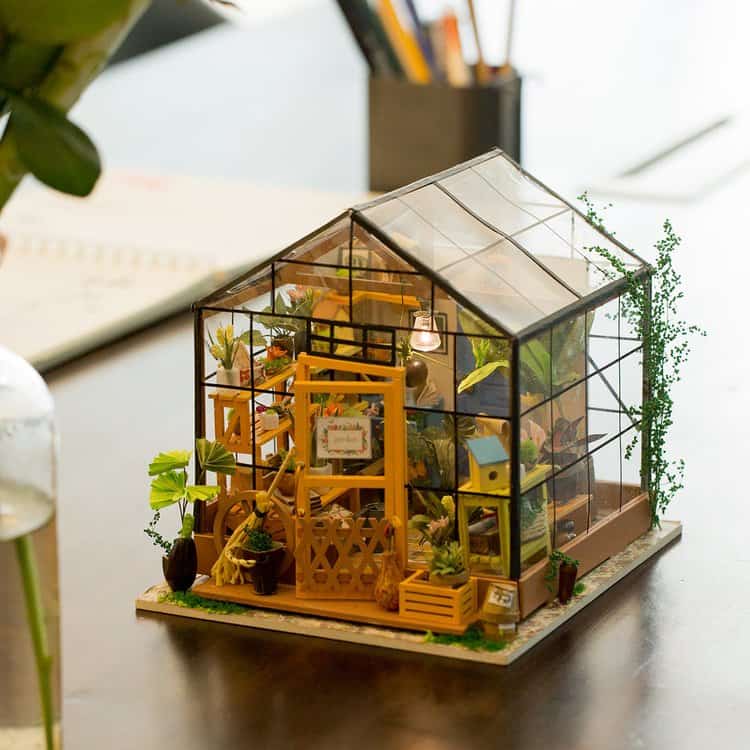 Finally, we have this gorgeous and complex DIY craft kit. This one is bold with a large greenhouse structure and lots of interior design elements within. This, naturally, includes a lot of interesting plant elements, including tropical potted plants, lowers, and a creeper for the side of the building. Added details like the tools, pots, and birdhouse give an atmosphere to the building where you can imagine Cathy spending hours tending to her prized plants.
Hopefully one or more of these great gift ideas has inspired you and you find the perfect present for the imaginative crafter in your life.