Delightful Delicacies: Foodies Christmas Gift Guide for Gourmet Enthusiasts
Are you searching for the perfect gifts to satisfy the cravings of your food-loving friends and family this holiday season? Look no further! In our Foodies Christmas Gift Guide, we've curated a delectable selection of culinary delights and kitchen gadgets to leave any food enthusiast's heart and taste buds singing with joy. Whether you're searching for unique gifts for foodies, artisanal treats, or must-have kitchen gadgets, we've got you covered.
1. Russell Hobbs Satisfry Air Grill Multi-Cooker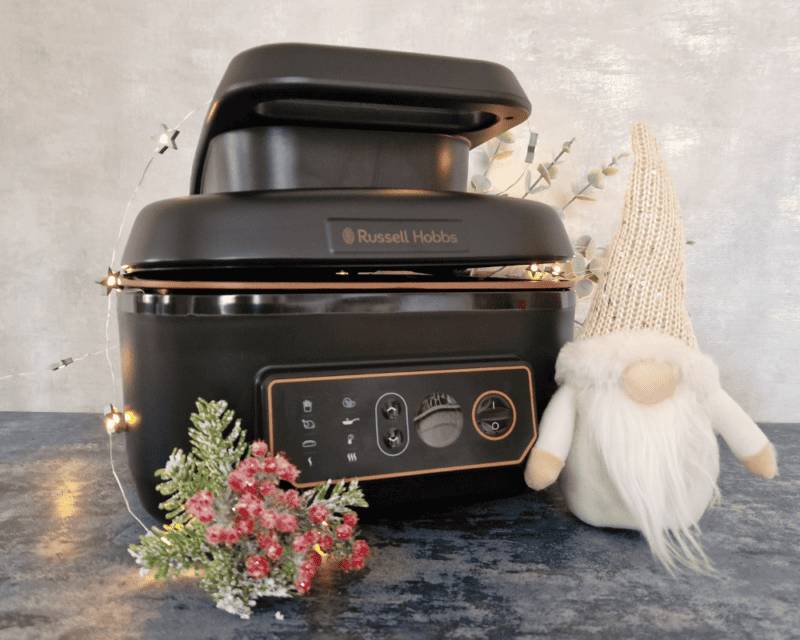 Introducing the Russell Hobbs Satisfry Air & Grill Multi Cooker – the ultimate kitchen companion for healthier, delicious meals! With its innovative technology and versatile features, this multi-cooker will revolutionize your cooking experience.
Say goodbye to traditional frying methods and hello to guilt-free indulgence with the air fry function. Using powerful hot air circulation, it gives your food that irresistible crispy texture without a drop of oil! Imagine sinking your teeth into golden fries or perfectly moist chicken wings – all while reducing fat intake by up to 75%.
But that's not all – this multi-cooker doubles as a grill! The high-performance heating elements ensure consistent heat distribution, resulting in juicy grilled meats and vegetables every time. Whether grilling succulent steaks or charred veggies for a healthy stir-fry, this appliance guarantees restaurant-quality results at home.
With its sleek design and user-friendly interface, the Russell Hobbs Satisfry Air & Grill Multi Cooker is designed to fit seamlessly into any kitchen. Its easy-to-use digital controls allow you to select from various cooking modes and preset functions, making meal preparation effortless. Plus, its spacious capacity means you can cook larger quantities in one go – perfect for entertaining guests or preparing meals ahead
2. Biscuiteers DIY Gingerbread House Kit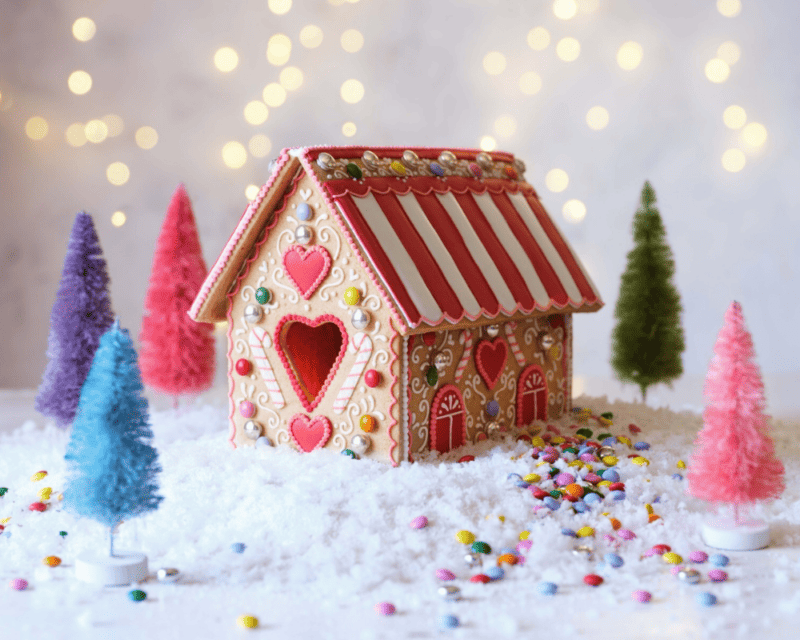 Create your magical gingerbread masterpiece with the Biscuiteers DIY Gingerbread House Kit. Dive into a world of creativity and indulge in the sweet aroma of freshly baked gingerbread as you embark on this delightful holiday project. This kit contains everything you need to construct and decorate your very own edible gingerbread house, making it perfect for both kids and adults alike.
With each bite, experience a harmonious blend of warm spices and sugary sweetness that will transport you straight into the holiday spirit. The pillowy softness of the vanilla icing snow-covered rooftop complements the rich, buttery taste of the gingerbread biscuit walls. Let your imagination run wild as you adorn your creation with colourful candy canes, shimmering sugar snowflakes, and sparkling edible glitter.
Whether it's a fun family activity or an elegant centrepiece for your holiday table, these DIY Gingerbread House Kits will bring joy to everyone involved. Not only does this kit provide hours of entertainment and creative expression, but it also offers an opportunity to bond with loved ones over a shared love for delicious treats. Each carefully curated ingredient ensures that every aspect of your gingerbread house is picture-perfect – from its sturdy structure to its eye-catching decorations. Unle
3. Pulsin's Range of Delicious and Nutritious Treats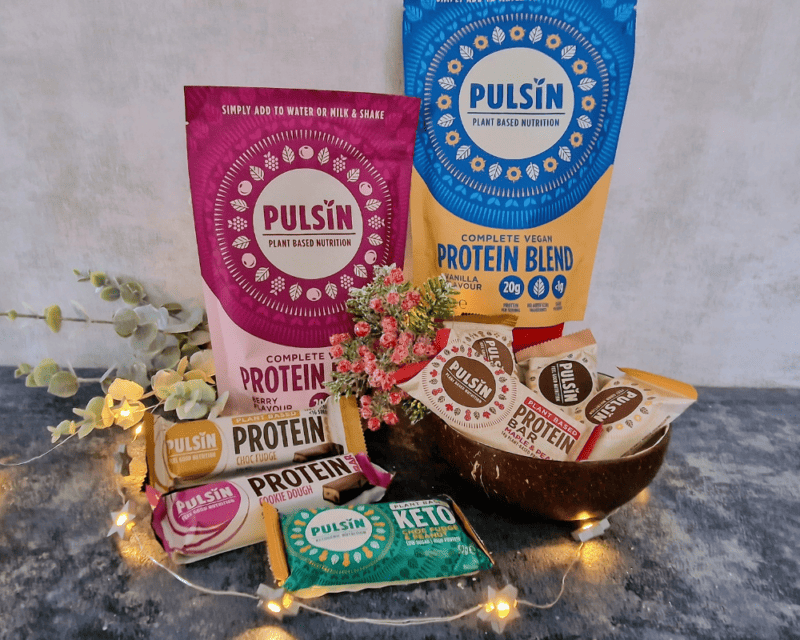 Indulge in the guilt-free goodness of Pulsin's range of delicious and nutritious treats that will leave your taste buds tingling with delight. Made from all-natural ingredients, these delectable snacks pack a powerful punch of nutrients to fuel your body and satisfy those cravings.
With flavours like Salted Caramel Raw Choc Brownie and Maple & Peanut Protein Booster Bar, Pulsin's treats offer an irresistible combination of sweet and savoury notes that will keep you coming back for more. Each bite is bursting with wholesome ingredients such as nuts, seeds, dates, and superfoods like cacao nibs or matcha powder.
Not only do these treats taste heavenly, but they are also carefully crafted to provide sustained energy throughout the day. Whether you need an on-the-go snack between meetings or a quick pick-me-up after a workout session, Pulsin's range has got you covered. Say goodbye to mid-afternoon slumps or sugar crashes – each treat is designed to keep you feeling satiated and energized without any artificial additives or preservatives.
4. Thermos Guardian Series Food Flask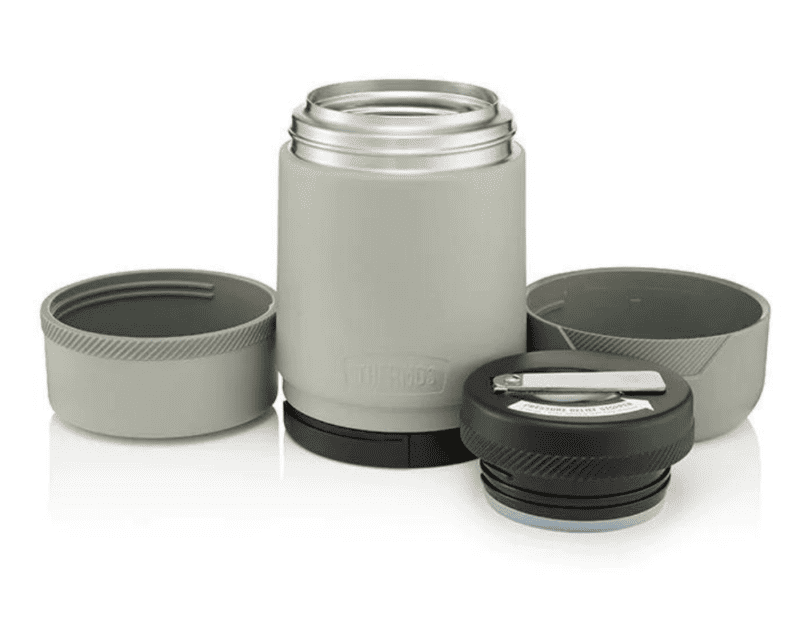 When it comes to thoughtful gifts for food lovers, the Thermos Guardian Series food flask is an exceptional choice in the Foodie Christmas Gift Guide. This stylish and versatile food flask is the perfect companion for those who appreciate the joy of home-cooked meals on the go. Its innovative vacuum insulation technology ensures that hot dishes stay piping hot for up to 12 hours and cold treats remain refreshingly chilled for up to 24 hours.
Whether it's a hearty soup, a gourmet salad, or a savoury stew, this food flask keeps culinary creations at their ideal temperature, allowing foodies to savour their favourite dishes anytime, anywhere. With its durable stainless steel construction and leak-proof design, it's not just a flask; it's a reliable partner for food enthusiasts on their culinary adventures. Give the gift of convenience and culinary satisfaction with the Thermos Guardian Series food flask – a present that's both practical and heartwarming for the food lovers in your life.
4. "Cooking with Love" Personalised Chopping Board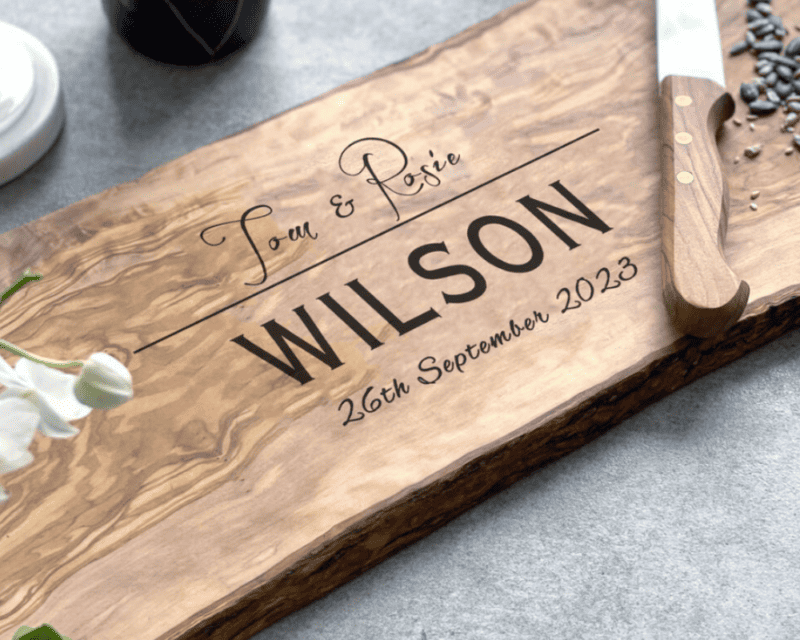 Elevate their culinary experience with the exquisite range of personalised wooden chopping boards from NotOnTheHighStreet.com. Crafted with precision and care, these stunning boards not only turn ordinary kitchen tasks into a mesmerising affair but also add a touch of elegance to a cooking space. Each board is meticulously engraved with your chosen initials or name, making it a truly unique and meaningful gift as an addition to any kitchen.
The smooth, polished surface ensures seamless cutting and slicing, while the sturdy build provides stability during food preparation. With their generous size and durable construction, these boards are perfect for daily use, whether the recipient will be hosting an elaborate dinner party or simply preparing a quick meal for one.
5. Gourmet Spice Blends Collection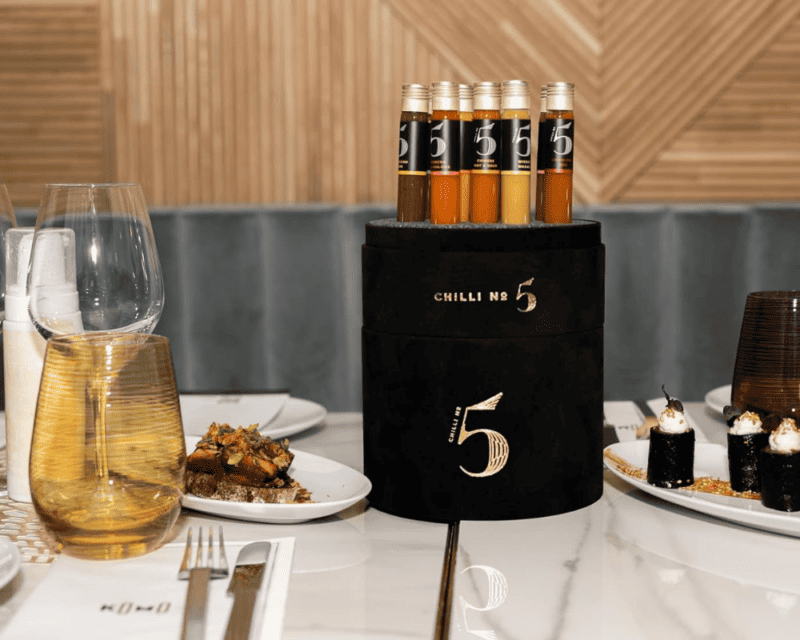 In the world of culinary delights, few gifts can match the versatility and excitement of a Gourmet Spice Blends Collection. For the discerning foodie lover, these curated spice blends are a treasure trove of flavour waiting to be explored. Each blend is a carefully crafted masterpiece, offering a symphony of aromatic spices and herbs that can transform ordinary dishes into extraordinary culinary experiences. From exotic curries to mouthwatering barbecue rubs, these collections provide endless opportunities for creativity in the kitchen.
Gifting a Gourmet Spice Blends Collection is like giving the gift of a culinary adventure, allowing your foodie friend or family member to embark on a flavorful journey around the globe right from their kitchen. It's the perfect present for those who savour the art of cooking and appreciate the transformative power of spices to elevate every meal to new heights of deliciousness.
6. Food and Drink Subscription Box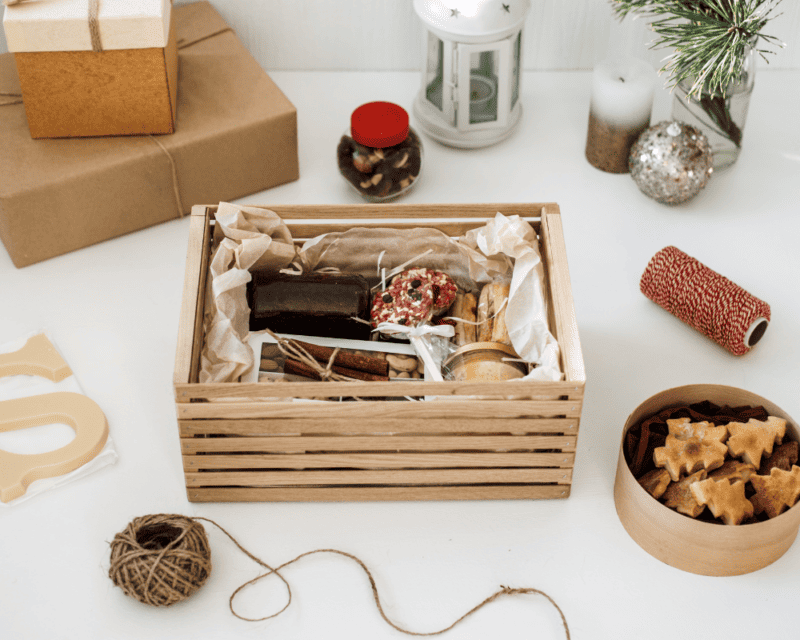 A Food and Drink Subscription Box is a sensational gift choice for the Foodie Christmas Gift Guide. Firstly, it's the gift that keeps on giving, offering a monthly or quarterly dose of surprise and discovery. Each box is carefully curated to introduce recipients to unique, artisanal, and gourmet delights they may not have encountered otherwise, from delectable snacks to exquisite beverages. It's an effortless way to explore new flavours, broaden culinary horizons, and embark on a gastronomic adventure without leaving home.
Additionally, subscription boxes often showcase regional or international specialities, allowing foodies to travel through their taste buds and experience diverse culinary traditions. Whether it's a wine and cheese pairing, a selection of handcrafted chocolates, or a box of globally inspired snacks, a Food and Drink Subscription Box is a thoughtful and enjoyable gift that keeps the excitement of food discovery alive throughout the year.
7. Cooking Class or Workshop Voucher
A Cooking Class or Workshop Voucher is an inspired choice for the Foodie Christmas Gift Guide, offering food enthusiasts a delightful opportunity to hone their culinary skills and explore new dimensions of flavour.
This gift goes beyond the traditional material presents, providing an experience that can be savoured and cherished for years. It's a chance for foodies to step into the kitchen and learn from experienced chefs or experts, acquiring hands-on knowledge, techniques, and trade tricks. Whether mastering the art of sushi rolling, perfecting the art of pastry-making, or delving into the secrets of wine pairing, these workshops provide a chance to immerse oneself in gastronomy.
It's the gift of both knowledge and delicious results, making it a memorable and enriching present for passionate eaters who are eager to elevate their culinary prowess.
8. Trendy Kitchenware Item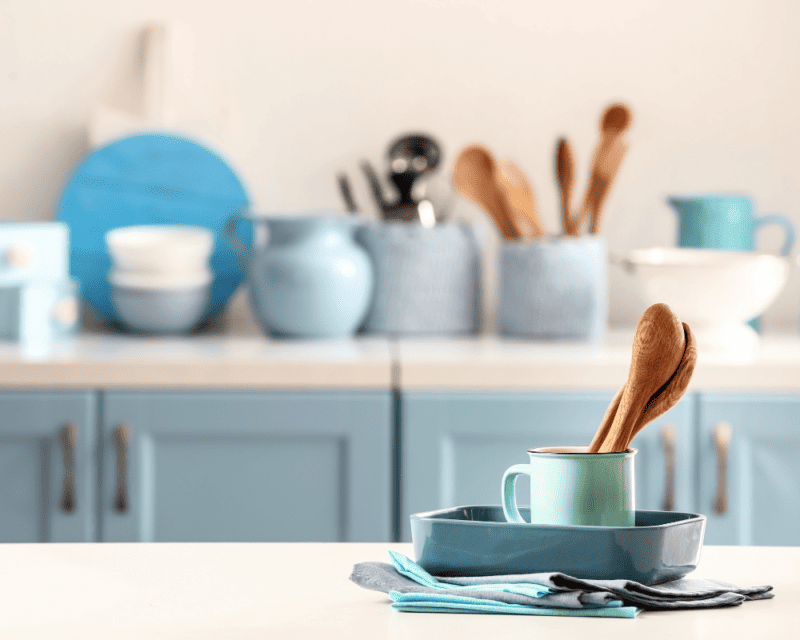 For food lovers who appreciate the marriage of form and function in the kitchen, gifting a Trendy Kitchenware Item is an excellent choice for the Foodie Christmas Gift Guide. These stylish yet practical tools and accessories not only enhance the cooking experience but also add a touch of elegance and sophistication to any culinary space.
Whether it's a set of artisanal ceramic bowls, sleek utensils with modern design, or a beautifully crafted knife set, trendy kitchenware items are a reflection of the culinary enthusiast's passion for both aesthetics and functionality. They elevate everyday cooking into a work of art and transform meal preparation into a delightful experience.
These gifts are not just tools; they are statements of culinary artistry, making them thoughtful and visually appealing presents for foodies who take pride in their kitchen and dining spaces.
In conclusion, this Foodies Christmas Gift Guide is your ticket to finding the perfect presents for the food lovers in your life. From versatile kitchen gadgets like the Russell Hobbs Satisfry Air Grill Multi-Cooker to DIY gingerbread house kits and nutritious treats from Pulsin, we've covered many options to satisfy every palate. And don't forget to explore our additional gift ideas, including personalized cutting boards, gourmet spice blends, subscription boxes, cooking classes, and trendy kitchenware items. This holiday season, let your gift be a celebration of the joy of cooking and sharing delicious moments with loved ones. Happy gifting!