6 Things You Should Know If You Enjoy Smoking Cigars
Cigars are a popular choice of smoking for people who enjoy that rich, aged flavour and the prestige and sophistication that the activity brings. However, not all cigars and cigar smoking paraphernalia are created equal. There's a lot of nuance to this activity that should be understood before diving in – especially if you want to avoid getting ripped off or experiencing some other unpleasantness when taking part.
There are some things that you should know before buying and smoking your first cigar. Six of them are shared so you can get the most out of the experience while avoiding drama or bad feelings with your purchase.
1. Cigars & cigarettes are not the same thing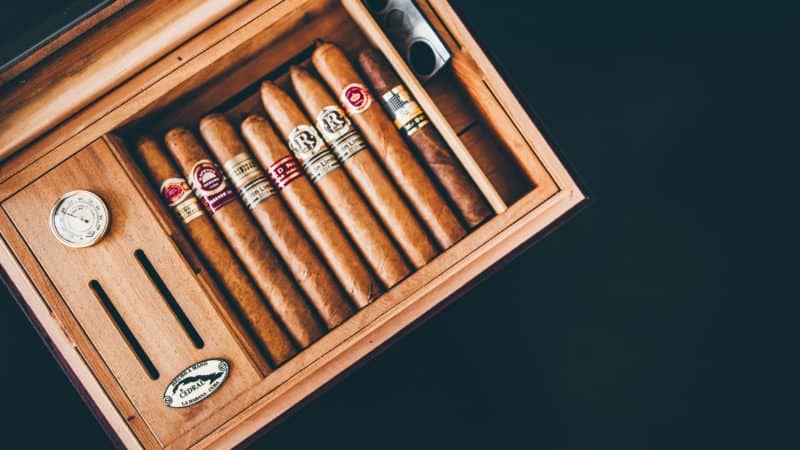 This is one thing that new and experienced cigar smokers should know about. Cigars aren't meant to be smoked in a hurry like cigarettes, they're meant to be savoured over the course of an hour or longer depending on how you smoke them. Don't try smoking one cigar in 30 minutes – it's not good for your cigar or you! The idea is to enjoy your cigar slowly so it never gets too hot and stays fresh until the very end. If you jam cigars too fast into your mouth, suck air through them or leave them burning unattended, chances are high that you'll ruin the flavour completely and have a bad time overall.
In the same vein, lighting a cigar is a slow, deliberate process and needs a special kind of lighter to do the job. The next time you light a cigar stick or buy your next cigar lighter, you should already know that there are lighters specifically made for lighting cigars. Look for lighters that are versatile, have excellent wind resistance, and come with additional features such as a cigar punch. Some cigar smokers often overlook the warranty of their lighters but they can come in handy when repairs or replacements are needed.
2. Know your locals
There are certain establishments that are known for their cigars because they have humidors or professional smokers on staff who know how to care for them properly. These places might be cigar bars, liquor stores, head shops, or online retailers. Depending on where you live there will likely be several of these places within walking distance from home or work. It's worth asking around or checking out reviews online before buying any cigars – especially online since shipping practices can affect the condition of a cigar when it arrives.
3. Cigars don't last forever
If you buy cigars, you'll need to know how to store them properly or they can go bad and dry out – which greatly diminishes the flavour. The best way is to keep your cigars in a portable humidor. This will keep them fresh for at least 1-2 weeks after purchase, giving you plenty of time to smoke and enjoy them while they're still at their peak flavour.
4. There's more than one type of cutter
A good cutter doesn't need to cost much (only about 40 cents ) and if you use it properly it should make cutting your cigar a breeze without compromising its wrapper leaf or the smoking experience. A common belief is that you should always use a guillotine cutter and not a punch because it provides a smoother cut, but this isn't the case at all: Punch cutters provide a much cleaner cut with minimal effort and strain.
5. Not everyone likes to smoke cigars
This fact may come as a surprise to some people, but it's true! It doesn't matter if you paid $15,000 for the rarest cigar in the world – there will still be people out there who don't want to smoke or even be around your cigar during its lifespan. Don't take it personally! Be considerate of others and never force them into doing something they're uncomfortable with so you can enjoy your stogie in peace.
6. Not all cigars are created equally
The big brands like Davidoff charge more than $20 for their cigars. Other popular brands like Arturo Fuente, Rocky Patel, and Alec Bradley are good choices for everyday smoke. The idea is to find a cigar with a flavour you enjoy and costs less than $10 per stick so you can smoke it every day without breaking the bank.
Cigars are a unique way of enjoying tobacco that's better than the alternative in every way. That said, they're not for everyone and it's important to be considerate of those around you and buy good cigars for less than $10 each. With these six considerations in mind, you'll never forget how to buy or smoke a cigar again!