5 Things you didn't know about Chardonnay | Just Curious!
Before we start I would like to tell some newbies about Chardonnay. Chardonnay is the most popular white wine in the world and for good reason. It's made from green-skinned grapes that can adapt to a variety of climates and produce versatile wines at a variety of price points. Chardonnay can be rich and oaky or crisp and clean. Chardonnay is popular because it has something for everyone.
How does Chardonnay taste?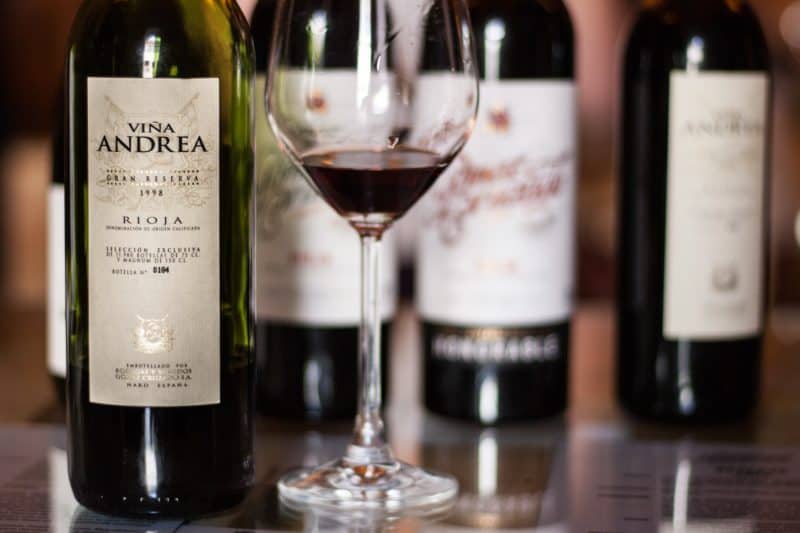 Chardonnay is acknowledged as a winemaker's grape because it grows well in a variety of climates and is simple to work within the crypt. It gives the winemaker the autonomy to make it soft and elegant, or full-bodied and flavorful. One of the most in-demand wines on online liquor stores, even I buy wine online now and the first thing added to my cart is Chardonnay from collections. Chardonnay can have a variety of flavours relying on where it is grown and how it is made.
Type!
Chardonnay is a medium-bodied, dry wine with mild acidity and alcohol. Its flavours vary from apple and lemon to papaya and pineapple, and when aged with oak, it reveals vanilla notes.
Flavours in Chardonnay?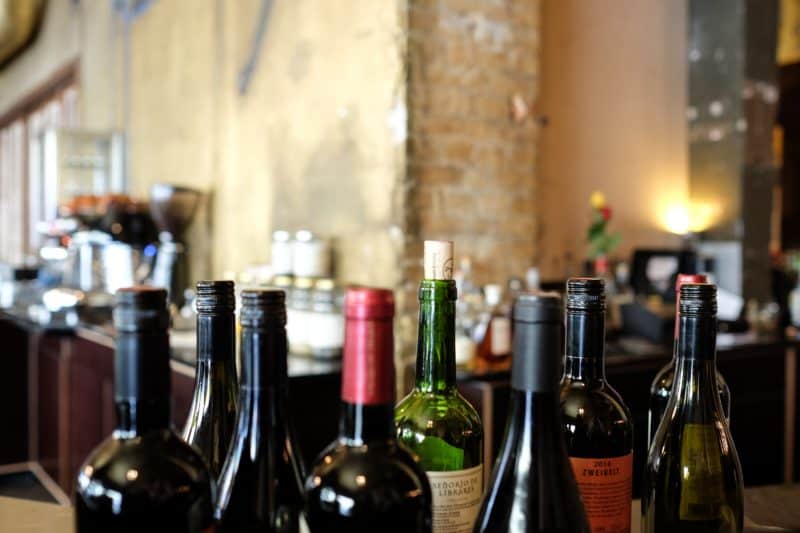 Primary
The flavours of Chardonnay range from lemon zest and crumbly minerality to baked apples and tropical fruits such as pineapple. This wide range of flavourings is due to two factors: climate and harvest date. The more citrus notes there are in the grapes, the cooler the climate. The same is true for grapes harvested earlier. Grapes develop more sugar and end up losing some acidity in warmer climates and later harvests. Its flavours mature into riper, more flavorful fruits. These are referred to as primary flavours because they come directly from the grape.
Secondary
Chardonnay also has secondary flavours, or notes, that are produced during the winemaking process. The first group of flavours consists of coconut, vanilla, and baking spices such as cinnamon and nutmeg. They are derived from the uses of oak in winemaking.
Factors that affect the flavours and their intensity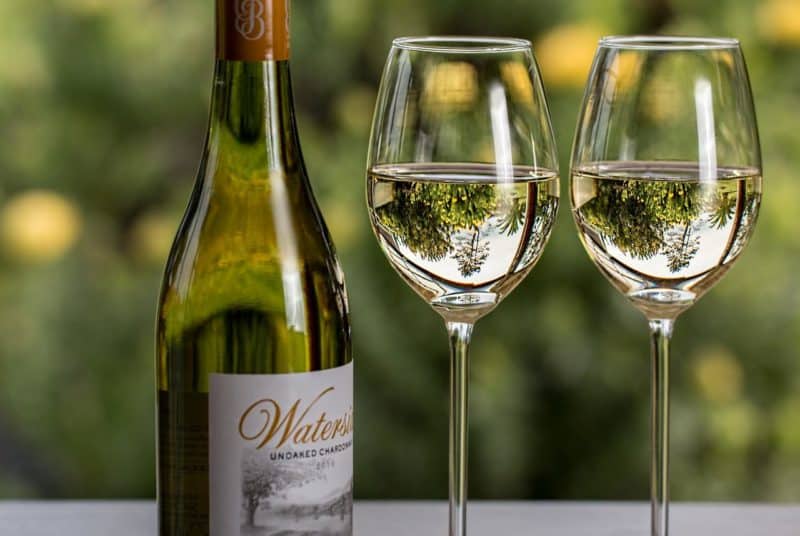 Origin of the wood (French vs. American), wood shape (barrels, chips, or staves)
Toast level and time spent in contact with the oak
Malolactic Fermentation; for buttery character
5 Things You Didn't Know
1. Just for your bubbly
If you relish Champagne, you will appreciate Chardonnay. Chardonnay is one of three grapes used to make the world's most astounding sparkling wine, also with pinot noir and pinot Meunier, as well as other premium sparkling wines such as Franciacorta from Italy.

Champagnes made entirely of chardonnay, known as blanc de blanc, which literally means "white of whites," are typically more expensive than those made entirely of pinot noir: Ruinart, Pierre Gimonnet, and Jacques Lassaigne all provide relatively affordable blanc de blanc Champagnes that are well worth the price tag.
2. Mildness and Adaptability
Chardonnay's natural flavour is mild and unobtrusive, even boring to some. It has a unique potential to absorb flavours from the winemaking process, providing winemakers with a vast selection when crafting one's wine.

This is why chardonnay is an ideal candidate for fermentation or ageing in oak barrels, which greatly enhances the flavour profile. If wine were like the X-Men, chardonnay's abilities would be similar to Rogue's: it absorbs whatever flavours it comes into contact with. That is why it is rarely aged in gym lockers.
3. Oak: Maybe/ Maybe Not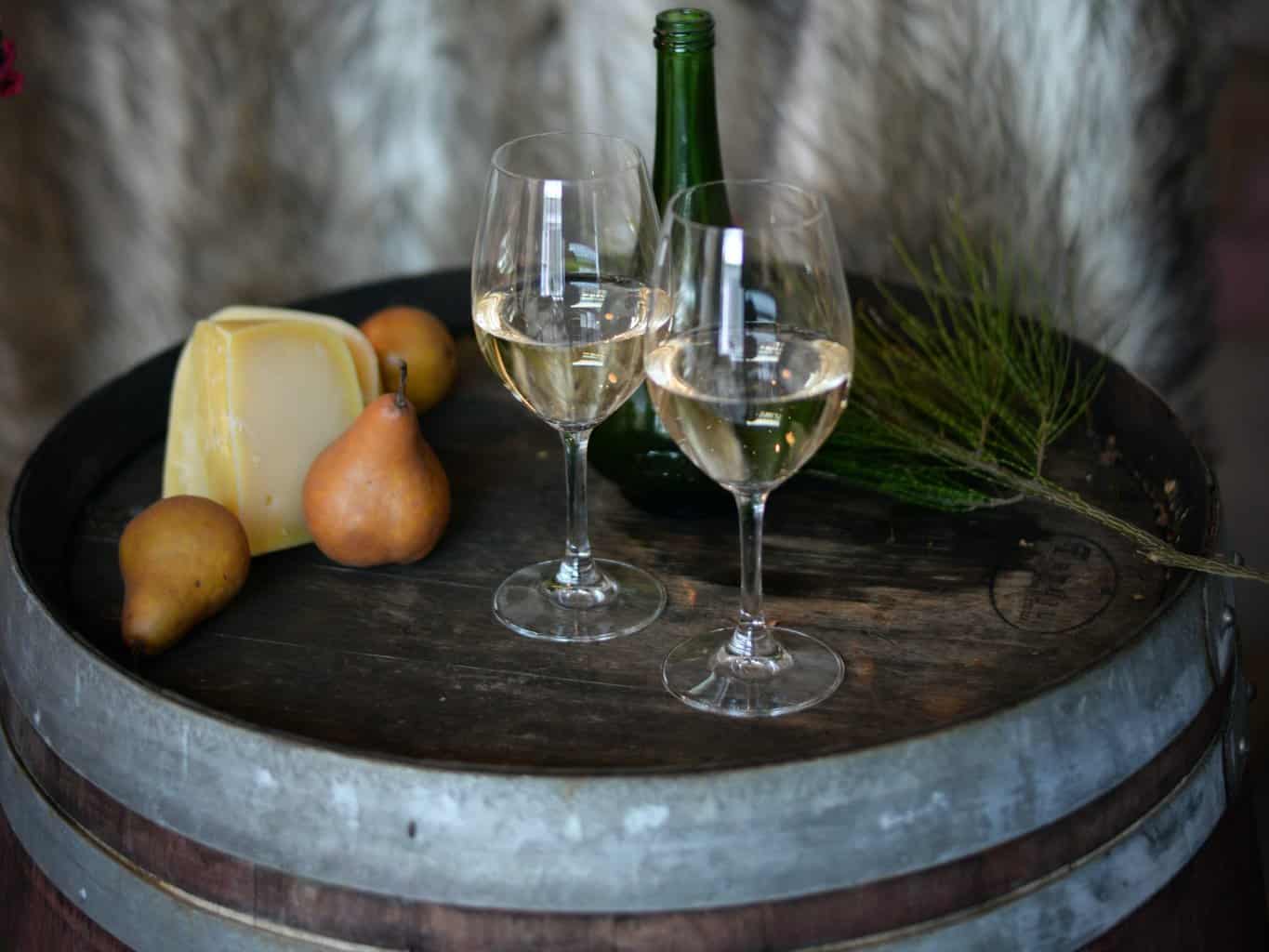 Further about flavour absorption, after savouring the delicately oak-aged versions from France, Americans resolved to oak chardonnay. We went too far and began producing runny wines that tasted more like butterscotch and pia colada-scented candles than wine.

There are plenty of unoaked bottles on the shelf these days for those who tend to favour a crisper and cleaner expression, right alongside the coconut cream-scented chards, which are still available.
Difference between unoaked and oaked Chardonnay
You've possibly seen winemakers or brand products advertise oaked or unoaked Chardonnay. A winemaker who wants their Chardonnay to taste crunchy and bright will often ferment and store the wine in stainless steel before bottling. This reduces the impact of oxygen and preserves the wine's freshness. When a winemaker wants to make a fuller-bodied wine with secondary flavours of vanilla and spice, they can ferment and age it in stainless steel. Oaked Chardonnay is frequently subjected to partial or full MLF while in the barrel, as well as contact with the lees (dead yeast). The vanilla and spice flavours, as well as the round, creamy texture produced by micro-oxygenation, lees contact, and MLF, result in a wine that is stylistically opposite to unoaked Chardonnay.
4. Pinot Offspring
Those who prefer pinot noir to chardonnay could be surprised to learn that they're related, just like Luke and Leia – though we're still not sure if pinot ever oddly smooched chardonnay to make Han Solo jealous. Chardonnay's origins are unknown, but DNA testing affirms that the pinot vine, along with a Croatian vine called gouais blanc, is one of its parents. The first documented account of chardonnay comes from the Cistercian monks in 1330, making it at least four years older than Hugh Hefner.
Exclusive & Expensive
Aside from Chateau d'Yquem, a sweet dessert wine from Bordeaux that famously sold for $177,000 per bottle, the 4 most expensive bottles of white wine ever sold were all made from chardonnay. These lavish releases, priced between $1,000 and $6,000 per bottle, all came from the Burgundy region of France, the birthplace of chardonnay. You don't have to be a member of the 1% to enjoy these wines: there are plenty of world-class examples of grand cru (the fancy French term for best of the best) white Burgundy on the market for $50-$100.
Amazing for pairing with food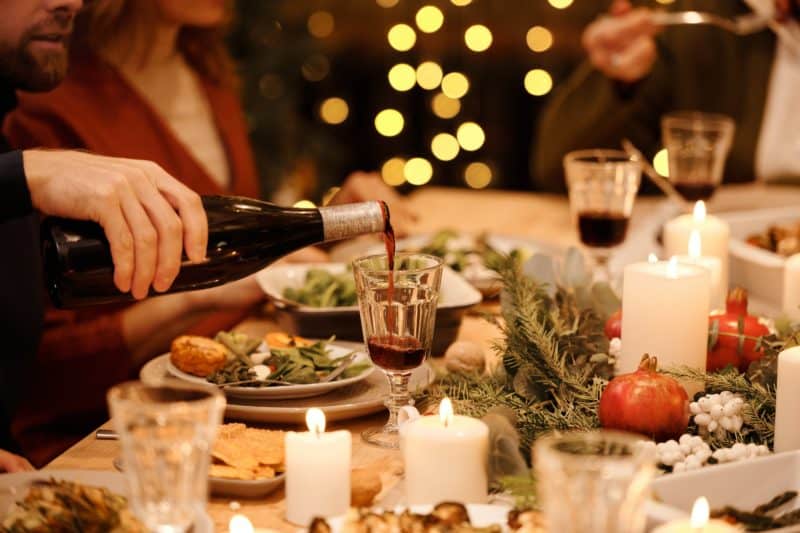 Modern style Chardonnay pairs well with a wide variety of foods due to its relatively full body and set of forwarding and subtle flavours, making it perfect for bringing to those parties where you don't know what's on the menu. Chardonnay pairs well with fish and seafood, chicken, pork, and vegetables, but did you know it also goes well with steak, Indian curries, and mushrooms?
Serving Chardonnay
Most Chardonnay does not require or benefit from ageing, but it can be stored for a few years if kept in a temperature-controlled environment away from resonance and light. Store at 50 degrees Fahrenheit and serve chilled at 43 to 47 degrees Fahrenheit.
Unoaked Chardonnay is a good choice for a summer barbecue. Serve with grilled chicken or fish. Lobster is a classic match for an oaked Chardonnay. Cream soups, pasta with white sauce, krill, and spring risotto are some other dishes that pair well with Chardonnay.
Best on a Date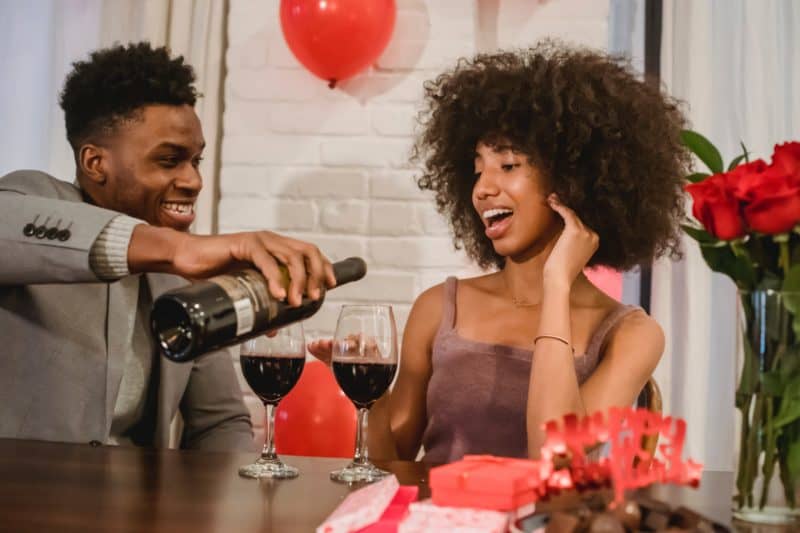 If you're looking for gift ideas or a wine-themed date I'll suggest a date night at the cookhouse to show her your taste; can be just perfect for starters to know her too. Make sure you pick one of the best Chardonnay's. I highly believe that will impress her and make her happy to the core by also making the time spent special.