5 Things To Know Before Flying In A Private Jet
Flying in a private jet for the first time can be an exhilarating and daunting experience at the same time. On the one hand, you're excited to escape the hassle of flying commercial and making long queues. On the other hand, you may not know what to expect, what etiquette to maintain, or even how to ensure you have the best experience.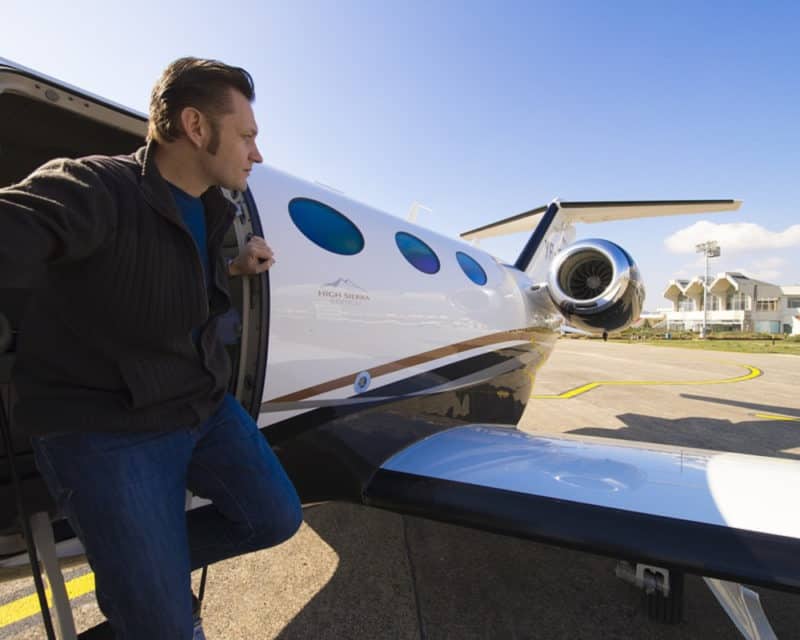 Don't fret. With adequate preparation, you should make arrangements without any challenges and enjoy every minute of your flight. We've shared five things to know before flying in a private jet to make your experience one to remember.
1. You Must Maintain Proper Etiquette Throughout
If you've never travelled in a private jet before, you may wonder if there's a specific code of conduct you should maintain. No. However, you need to consider your settings to determine how you should behave. For instance, if you're going on a work trip, it's best to be professional and dress the part.
Also, keep in mind that if you've received an invitation from someone else, you should let them board the plane before you. This way, they can choose their favourite seat, thereby avoiding any awkwardness. Also, respect your host's needs. Give privacy if they need it and ask for permission before doing anything like taking pictures. Most importantly, leave the private jet interior as you found it. Trashing the jet can add extra costs if you're covering the costs.
2. Cheap Isn't Always Reliable
If you're catering for the cost of your flight, you may be tempted to look at cheap options to save on costs. While cheap isn't necessarily bad, you can't rely on cheaper options for an unmatched experience. You may have to compromise on things like interior features and other specifications.
A major problem most fliers who choose cheap aircrafts face is mechanical problems. If this happens, you not only delay your arrival time but there's also a chance you'll end up spending more on recovery options.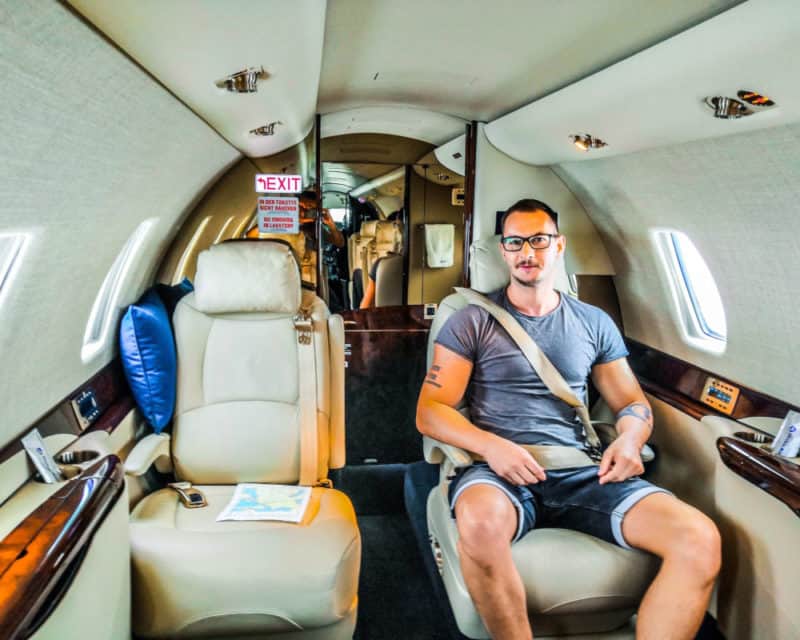 It's advisable to work with an aviation company that offers different private jets and membership options. Some of the best options to consider include:
One-off charter: This option allows you to book flights one-by-one, and each trip is priced individually. However, there's no guarantee of service recovery or aircraft availability when you need it.
Fractional membership: To take advantage of this membership, you'll be required to purchase equity in the aircraft you want to fly on and pay additional operating costs for every flight. The contracts typically last for 3 to 5 years.
On-demand membership: This allows you to charter any aircraft in a fleet at any time with transparent fixed costs.
Weigh the pros and cons of each and select the option that gives you the most value for your money.
3. You Can't Access Large Baggage Through the Cabin, Plan Accordingly
It's also advisable to pack everything you'll need on the plane in a carry-on bag. Most lightweight aircraft don't have a way of accessing luggage through the cabin. Therefore, if all your stuff is in your larger baggage, you will have to wait until you land.
However, if you're travelling in a large aircraft, this shouldn't be a problem. Still, find out what the situation is so that you can prepare adequately beforehand.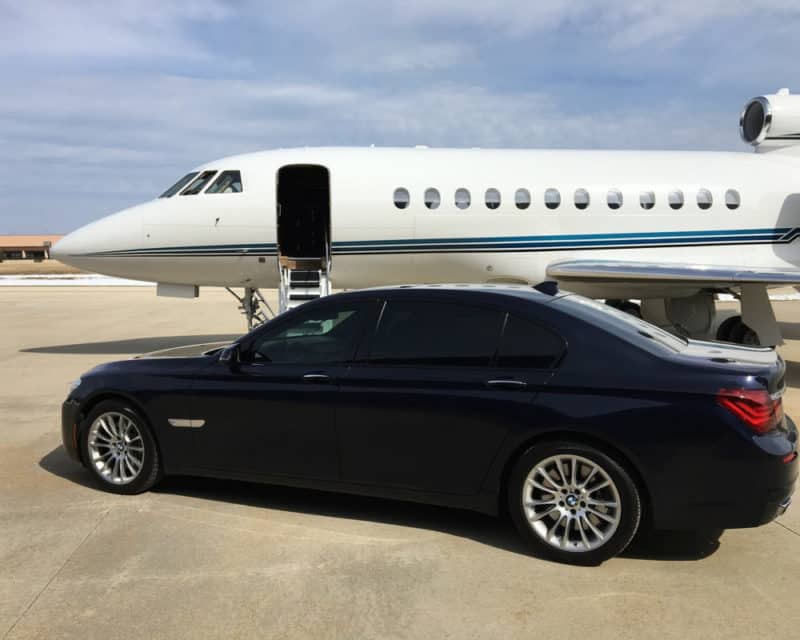 4. Confirming Where the Fixed Based Operator Is Will Save You A Lot of Hassle
When you're flying in a private jet, chances are you'll depart through a Fixed Based Operator (FBO). An FBO is a building or terminal that's specific to private aviation. Whether the FBO is connected to a large airport or it's in a separate building, you need to find it in time to avoid delay. Most aircraft offer an itinerary detailing the location of the FBO. If you have this information, check it beforehand to ensure you make it in time.
5. Arranging For Transport When You Land Is Crucial
It's crucial to arrange for transport from the airport when you land. Luckily, most airports allow cars to pick passengers right next to the plane. Therefore, you won't need to go back to the terminals to get a car. You should arrange for transport before your flight leaves. However, if you happen to forget, try asking your cabin crew to radio ahead to arrange for car services.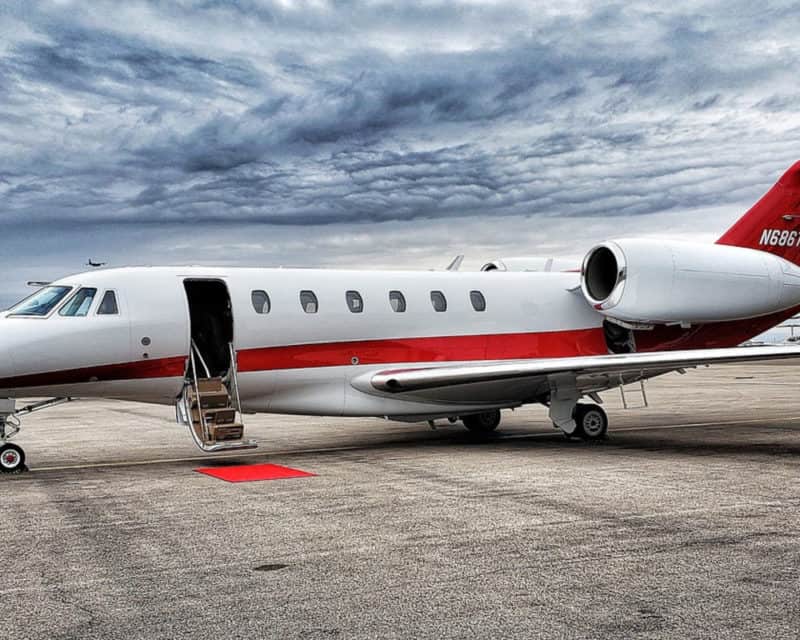 Most importantly, don't forget to thank the pilot and cabin crew if you enjoyed their services and the flight. While this isn't required, it will be very much appreciated. Who knows, you might have the pleasure of flying with the same team again.
Wrapping Up
Flying on a private jet for the first time is exhilarating, but without proper planning, your trip may be memorable for all the wrong reasons. Don't let this be your experience. Use the tips in this article to secure the best flight service and enjoy every minute of your trip. However, don't be too hard on yourself. You may do everything right and still experience hiccups on your trip. It happens. Just enjoy every moment and do things differently on your next trip!