5 Reasons Mums Need Comfortable Sneakers
Are you a brand new mum? Or already have big kids? It doesn't matter at all simply because comfortable sneakers are an absolute must-have for all mums out there! That's right, so keep on reading and learn what we mean when we say that. Enjoy!
Running errands is always easier with comfy footwear…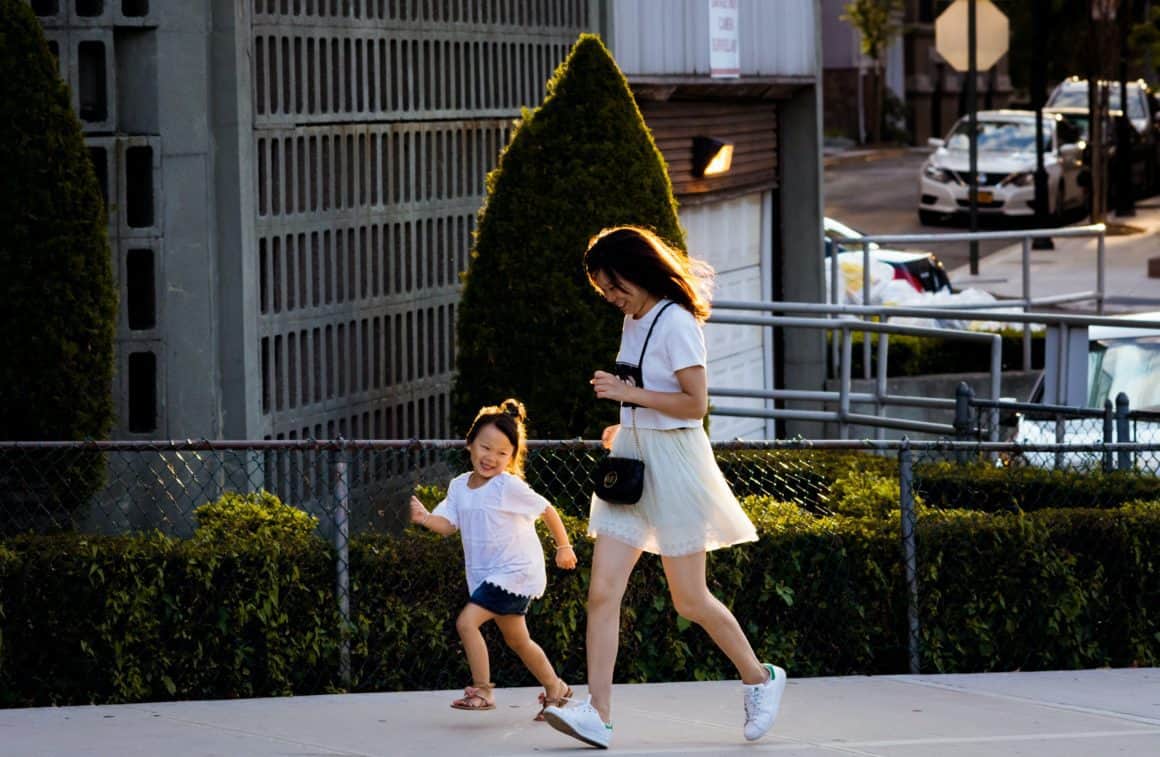 Mums are always on the go, which means only one thing – comfortable footwear is essential! This is particularly true if you're constantly juggling between different tasks and running errands all day long. If that's the case, it's highly likely that you spend several hours on your feet every day. This can increase the risk of cardiovascular disease simply because prolonged standing can result in blood pooling in the legs. It often leads to increased pressure in the veins and varicose veins.
Poor footwear choices can exacerbate this problem even more, so be sure to get a pair of extremely comfortable botines mujer in the first place. Also, try to organise your schedule in a better way, if possible. It'll save you a lot of time and potentially prevent health issues as well!
… As well as chasing your little ones in the park
All mums know that chasing their kids in the park isn't the easiest task out there. There are many obstacles – often unpredictable ones – which require you to be fit and ready for every situation. Apart from being physically ready, it would help if you had proper footwear, too. This is particularly true for sneakers made from lightweight, breathable materials that look like running shoes. The majority of such shoes also feature soles made from soft foam. This will make your every step feel like you're walking on a cloud.
However, if you aren't a fan of sporty sneakers by brands like Nike and Adidas, you can always go for a bit more elegant model instead. There are beautiful UGG sneakers perfect for all mums, so give them a try, and you won't make a mistake!
Comfy sneakers are a great addition to any outfit, too
Aside from being super comfy, sneakers are a fantastic addition to any outfit as well. So, if you want to go for a casual Sunday brunch with your besties, match your plain white sneakers with a graphic T-shirt, a pair of cropped jeans, and an oversized blazer.
On the other hand, if you need a versatile outfit ideal for a picnic in the park, go for a pair of sporty sneakers, a cool hoodie, and your favourite sweatpants.
In case you didn't know, sneakers can be matched with romantic summer dresses, too. However, before you buy your perfect pair, be sure to check out Kicks Guru sneaker reviews in the first place. These will help you find a pair that flawlessly fits into your everyday outfits!
They make your feet feel amazing no matter what
It doesn't really matter if you're a new mum or your kids are already big – you must know those comfortable sneakers should be your top priority when it comes to footwear. There are so many different models and styles crafted from all kinds of durable materials.
Also, many brands are dedicated to their customers finding an ideal pair, so they offer customised sneakers. This is particularly awesome if you have a very high arch or are dealing with certain issues such as bunions and heel spur. If that's the case with you, be extra careful with your sneaker choice. Your sneakers must hug your feet without being too tight or too wide. If necessary, consult with your orthopedist and find the best solution for your feet!
They are very stylish and affordable at the same time
Last but not least, millions of mums love comfy sneakers simply because they are super stylish and versatile. Truth be told, a pair of ordinary black or white sneakers can be worn in literally all combos you can think of. These are perfect for all ladies who fearlessly pursue their ambitions while raising a family at the same time. Of course, no one says that top-quality comfortable sneakers need to be expensive.
On the contrary, there are so many fabulous models available at low prices. Everyone can afford comfy sneakers within their budget, so make sure to look for a nice pair you can afford. They are just a click away!
As you can tell, mums need comfortable sneakers, and the reasons for that are more than good. The five aforementioned ones are more than enough to give them a fair shot, so don't wait any longer and try them out. We're sure that you won't regret it!