15 Reasons we love going camping
As I sit here in my tent on the first night of our sixth camping trip this Summer, I have been contemplating what it is that I love so much about going camping. Now, if you had asked me at about 3 o'clock this afternoon what I loved about camping, I would likely have hit you with a mallet and screamed that I flipping hate camping. Still, thankfully those first-day stresses are soon soothed away once the tent is up, the car is unpacked, everyone has been fed, the wine is open, and we have been for a long walk in the Countryside. Please tell me all campers have the first-day stresses????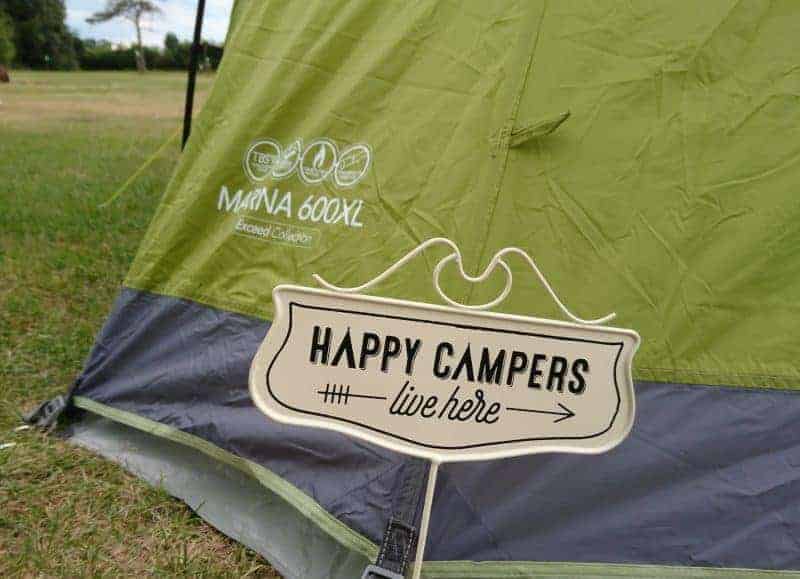 Getting back on topic . . .
Hello, being outdoors! That's the whole point of camping. We love to be outdoors in the fresh air and the sunshine (although we have only ever camped in the UK, so we are often outdoors in the rain too. The Beans thrive on being outdoors, being able to run around to their heart's content without boundaries.
The anticipation – yes, I know this is the same with every holiday, but we all get so excited as our camping holidays are approaching, wondering what the site will be like, will we make new friends, will the weather be good, will there be good walks nearby.
Pitching the tent – this is perhaps the double-edged sword for me. I LOVE pitching at a tent, BUT I also hate pitching a tent? Are you confused? Me too!! Seriously, I really enjoy pitching a tent, unless it's (a) windy, (b) raining, (c) blazing sunshine and (d) any combination of the previous reasons. I love the process of constructing your holiday home. I love the manual aspect of taking something out of a bag and making it into something you actually live in. I also love Lego, but I can't go camping in that!
Making it all look pretty – I'm such a girl. I love making the tent look pretty. We have some beautiful bunting that seems to have gone astray this year, but I used to love putting bunting on the tent. This year we have added pretty colour solar lights. It makes the tent stand out and easy to spot when walking back from the toilets in the dark!
The laid-back way of living – on a campsite, people are much more chilled out. People sit in their deckchairs, read books, laugh with friends, or enjoy a cold beer or two whilst the children play and make new friends.
Laidback dress code – obviously, we always want to look good, but when camping, you have to let your standards drop slightly, clothes maybe a little more crumpled, and you won't see many people in high heels trying to pitch a tent or waddle across the campsite. It's flip flops and hoodies all the way for us, and we love it!
Listening to nature – now I was slightly pushed to my limits at West Runton when I heard a Muntjack deer call and thought there was some scary animal in the trees behind us and at Sandringham when I considered buying a spud gun to scare away the pigeons in the tree above our tent BUT as with all sounds in nature, I grew to love them and the peace that comes after dark on a campsite.
Early bedtimes – at home, I will work until silly o'clock in the morning, but all that extra fresh air that I get when camping wipes me out, and by 10 pm, I'm usually ready to call it a night. The result is a much fresher faced Mummy in the morning.
Slow-living! At home we are all so 'plugged in', there are TVs, computer games, tablet PCs and the like but when we go camping, the Beans are more interested in playing board games, card games, colouring sheets and using their imagination.
The ability to pack up the car and go. We have our camping gear pretty well sorted now to decide to go camping at a moment's notice, sling it all in the van and go.
The affordability – didn't I already mention we have been camping five times this Summer? We have mostly stayed on Camping and Caravanning Club Sites, which are beautifully maintained, have great facilities which are always clean and mostly bug-free. The cost of our six trips (by the end of the Summer) would be £768.70 whereas a holiday abroad for just one week could easily set us back £3000.
Making friends – most people tend to find it easy to make friends when they go on holiday, but there's something about camping that really brings people together. Lillie has quite collected names and addresses from the friends she has made this Summer and has already started exchanging letters with some of them. People are just so happy to stop and chat.
Having a nosey at other people's camping units. Most campers will admit to walking around the campsite checking out other camping set-ups, making a note of what they like and how they might change theirs for next year. I will share a post soon of our favourite camping units that we have seen this Summer.
Reading! On a lazy afternoon at the tent whilst the Beans are playing in the park, I love nothing more than chilling outside the tent (if it's not raining) with a good book and a cold bottle of beer. I have read more this Summer than I have read in months at home.
Toasted marshmallows and hot chocolate! All holidays involve treats of some description, but camping is the perfect excuse for marshmallows and hot chocolate on a cool Summer's evening!!!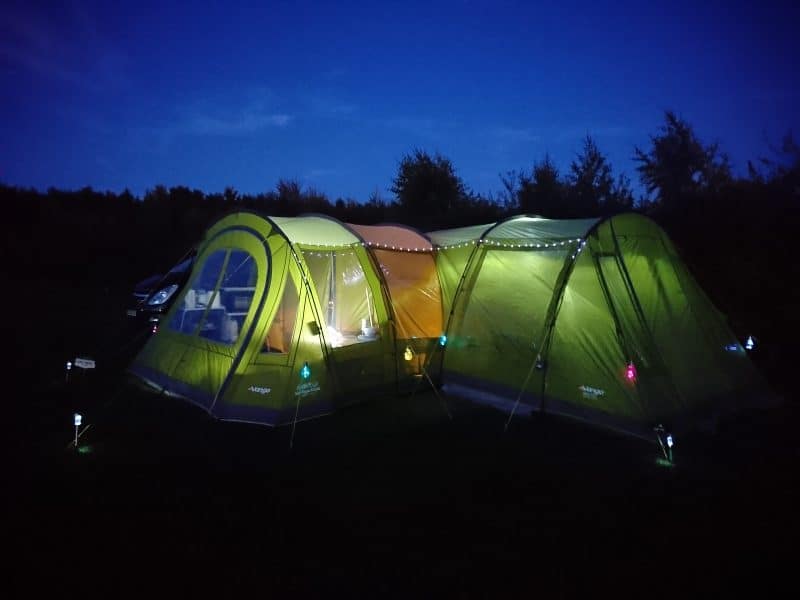 What do you love about camping?