Easter cards for the family . . .
Sparkly eggs for the windows . . .
The window decorations are finished and in pride of place in the play room
Erm, naughty Mummy forgot to buy a hat for Beanie Boy to decorate!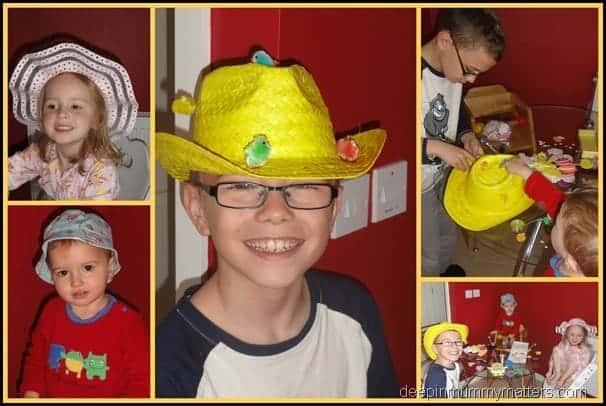 The results of their hard work (and lots of fun!)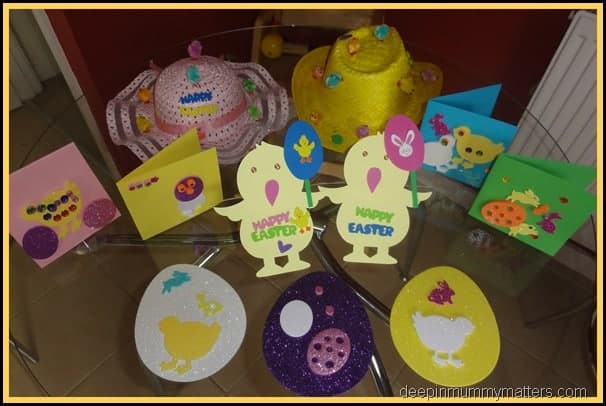 Let the egg hunt begin . . .