10 Non-Chocolate Easter Gift Ideas
Easter is a time of celebration and joy, but it can be difficult to come up with creative gift ideas. While chocolate Easter eggs may be the traditional choice, there are plenty of non-chocolate gifts that can be just as meaningful and fun. With a bit of imagination, anything can become an Easter gift!
10 Non-Chocolate Easter Gift Ideas
Here are some amazing non-chocolate Easter gift ideas that will definitely make your loved ones smile this holiday season.
White Rabbit Night Light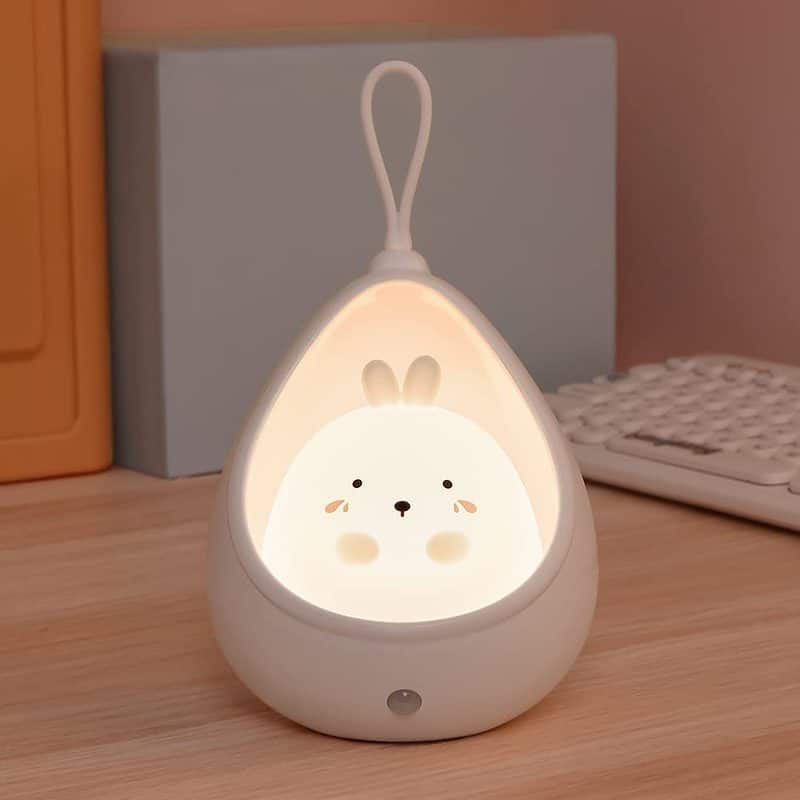 A cute night light offers just enough light to say goodnight to any fears of the dark. This animal-themed night light can provide a gentle and calm light suitable for children of all ages. With such a night light, parents can also sleep soundly. The unique and lovely night light can add more personality to your room. This white rabbit night light is portable, so you don't have to worry about cables.
Available from Amazon: White Rabbit Night Light
Playmobil Gift Egg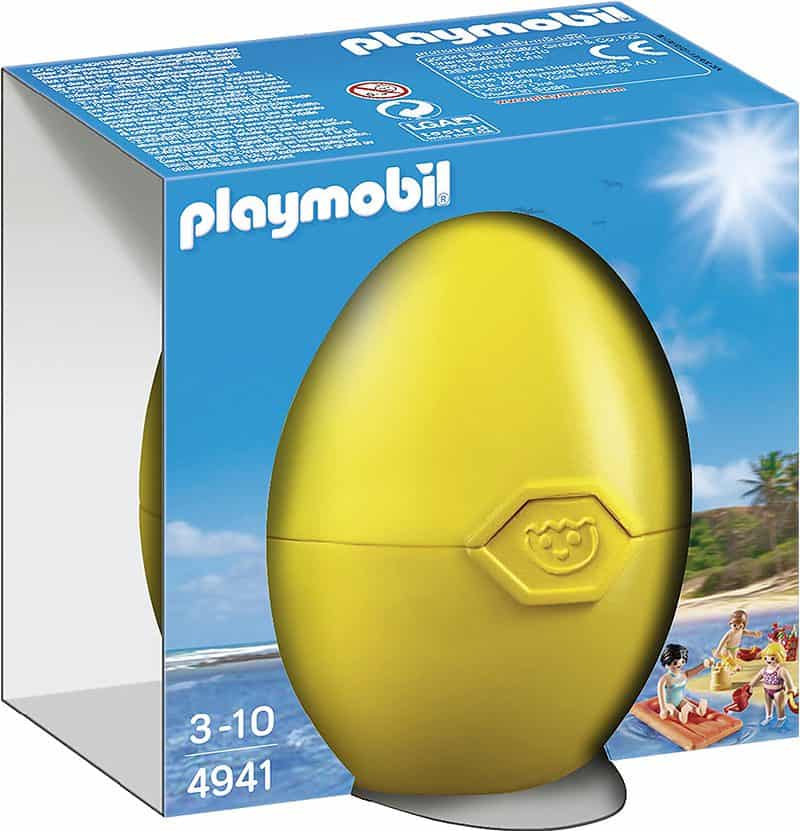 With four fun new themes, the Playmobil Gift Egg is as popular as ever as a non-chocolate Easter gift, and you still have time to buy them. Choose from: PLAYMOBIL's ever-popular Gift Eggs are back with Four new themes for Easter 2015: Princess with Vanity Station, Pirate with Row Boat, Fun at the Beach or Boy with Children's Tractor. Each colourful Gift Egg contains a brand-new character and fun accessories making them the perfect alternative to chocolate.
The Gift Eggs can be used all year round to store beloved PLAYMOBIL characters, keepsakes and secret treasures, with a special slot for children saving pocket money.
Available from Amazon: Playmobil Gift Egg
Chick and Bunny Sewing Kits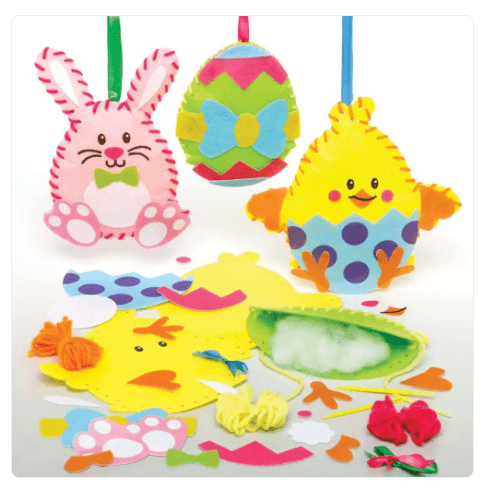 I love giving a gift that will keep them quiet and relaxed for a little while (kind of the opposite effect to chocolate), and this one is a great gift for working together for some quality fun time. My Beans love a craft kit or two and always have such a huge smile of pride once they have completed it.
Chick and Bunny Cushion Sewing Kits – Yellow Moon
Rabbits Don't Lay Eggs Chunky Board Book – Pan MacMillan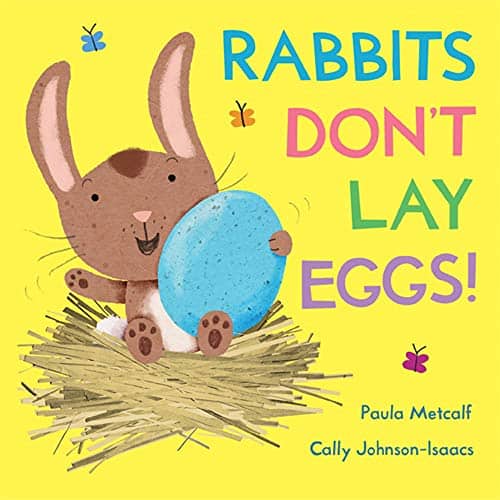 What can rabbits do?
Rabbits don't belong in the farmyard. So it creates quite a stir when Rupert pops up. He tries to make himself useful, but he can't cock-a-doodle-do like Cockerel, and when he tries to lay an egg like Dora, the duck, it's a disaster! Luckily Rupert is good at digging, which soon leads to the most unexpected farm job of all . . .
Available from Amazon: Rabbits Don't Lay Eggs
Easter Friends at Build a Bear Workshop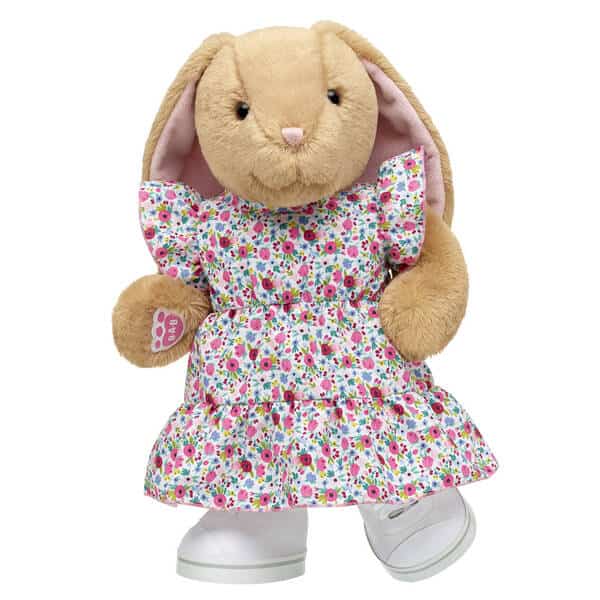 At Build-A-Bear Workshop, there are all sizes of Easter friends to choose from, just waiting for someone to take them home and love them. Prices start at £8 for Build-A-Bear Buddies and up to £32.50 for Pawlette Floral Prairie Dress Gift Set, so there is something to suit every budget. Remember, a Build-A-Bear friend is for life, not just for Easter!
Easter Friends at Build A Bear Workshop
Hoppy Floppy's Happy Hunt Game – Learning Resources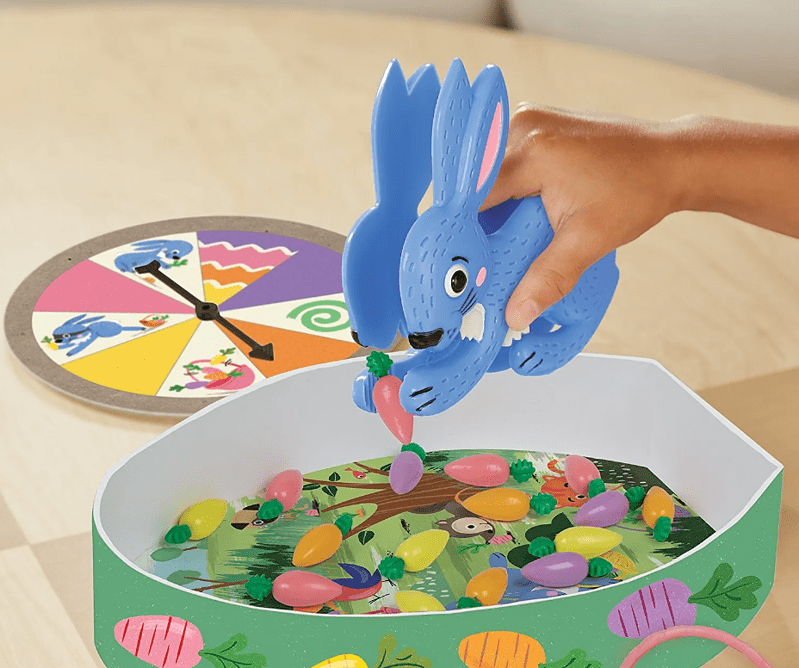 Hoppy Floppy's Happy Hunt Game™ is the adorable bunny-themed fine motor game for preschoolers that teaches strategic thinking, matching, colour recognition, and more. The rabbit-themed plastic squeezer helps build a young child's hand strength and pre-handwriting skills. Because there's no reading needed, this is an ideal beginner boardgame for young children aged 3+.
Hoppy Floppy's Happy Hunt Game – Learning Resources
Wooden Cooking Set – George Home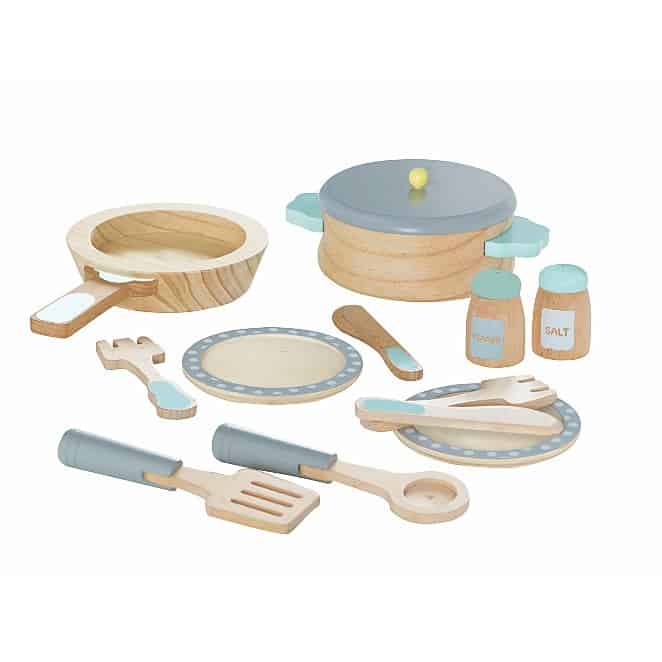 The perfect set for budding chefs, this wooden cooking set from George Home promises hours of family fun.
Set includes:
2 plates
2 knives
2 forks
1 saucepan with lid
1 frying pan
1 salt shaker
1 pepper shaker
1 spoon
1 spatula

Warning:
• Choking hazard – small parts
• Not suitable for children under 3 years
FSC Certified Wood
Nutmeg Clothing at Morrisons
So many beautiful colours and all such good value for money. Nutmeg clothing is designed with children in mind; no scratchy labels, supersoft fabric offering super summer comfort, stretchy waistbands, you name it, they have thought of it!
LEGO Creator 3-in-1 White Rabbit Figures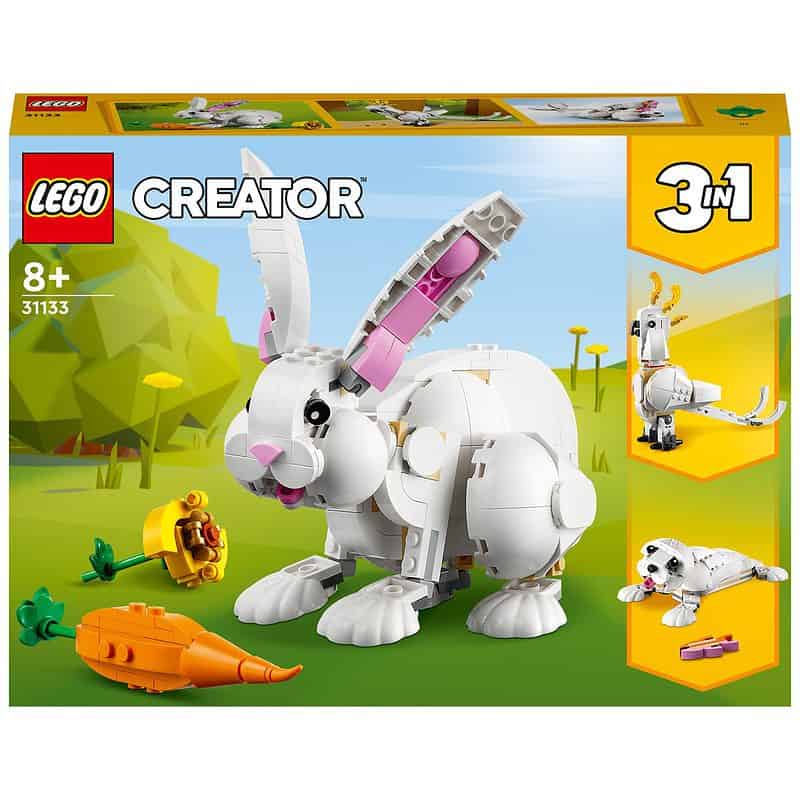 With 3 different LEGO animal figures to choose from in 1 playset, kids can hop through a forest with a super cute LEGO toy bunny munching on a carrot or a flower. Later, they can rebuild it into a toy cockatoo parrot and place it high up in the trees or rebuild it again and dive into the sea to swim alongside a white LEGO seal. Adventures never end with this portable animal building toy, with 3 build-and-play experiences for children to enjoy this set encourages hours of imaginative play.
Using the LEGO Builder app to zoom, rotate and visualise the model, the guided real-life building process will help younger builders bring their toy animals to life on their tablet or smartphone and gives them a rewarding sense of achievement.
Available at Amazon: LEGO Creator 3-in-1 White Rabbit Figures
A Giftcard for The Entertainer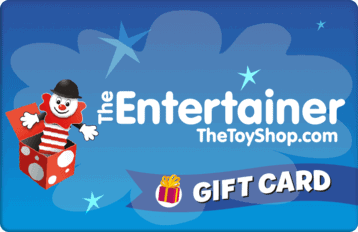 Let's face it, we all have those children in our lives that we just don't know what to buy for. That's where a gift card such as one from The Entertainer is a no-brainer because they can choose the gift themselves and you can take all the credit.
With over 160 stores across the UK, they can choose from a massive range of toys and games. The Entertainer Gift card will provide your recipient with countless hours of fun and happiness.