017/365-2013 – cheeky monkey
This afternoon Little Bean had a 'film night' at school so Beanie Boy had a bit of quality time alone that we wouldn't normally get. All jobs had been done, he'd had his nap so we decided to get some of his new games and puzzles out.
Bop the Martians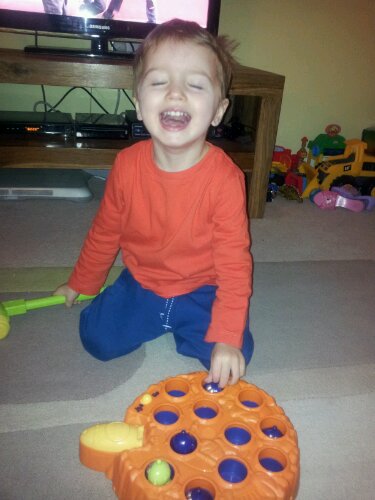 We played one game that he had played previously with Curly, unfortunately, Curly didn't put the instructions back in the box so I didn't have a clue how to play it. We made it up as we went along and had a giggle regardless.
Next, we played the game you see above, it's from the Early Learning Centre and the kids love it. Uncle J bought it for Beanie Boy for Christmas and it was an instant hit. The little Martians pop up and down randomly, you hit them with the hammer and see if you can pick them up.
Beanie Boy is actually really good at this but when I wasn't looking the cheeky monkey would pick them up with his fingers instead and thought it was hilarious when I caught him out!
Toy Story Height Chart Jigsaw Puzzle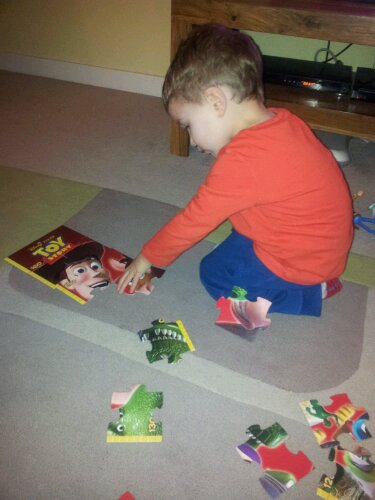 Finally, we did his Toy Story Height Chart jigsaw puzzle. He hasn't quite grasped puzzles yet but he loves doing them anyway. What really made me laugh though was that he insisted he lay on the puzzle afterwards so that I could tell him how tall he was. He then told me to lay on it, so I laid down at the side and he told me to get up "you're too big Mummy". My funny little man!!