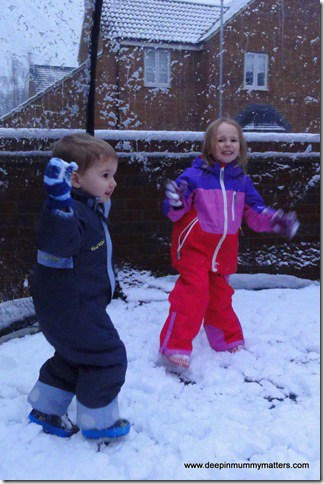 014/365-2013 – Trampolines are fun in the snow too!!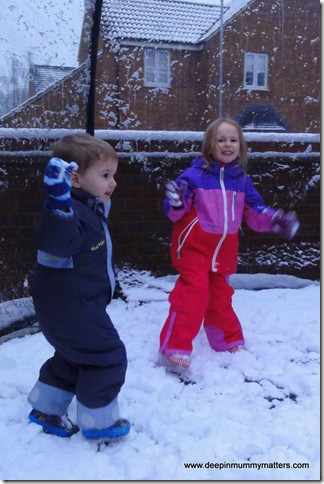 When we woke this morning to a covering of snow I knew the tiddlers would be excited. I'm not exactly equipped at the moment for helping to roll snowmen but I didn't want to spoil their fun. Each time I looked out of the kitchen window I looked at the trampoline I kept thinking how cool it would be to jump in the deep snow that had collected on it. Then I posted a picture of the trampoline on Instagram and Helen from The Crazy Kitchen said how much her kids loved the trampoline in the snow and I thought "yeah why not" so when we came home from school I dressed them up in their warm clothing and stuck them both on the trampoline. They thought it was brilliant, Beanie Boy was still asking if he could go back on it at 6.30pm when it was dark outside.
What did you do in the snow today?