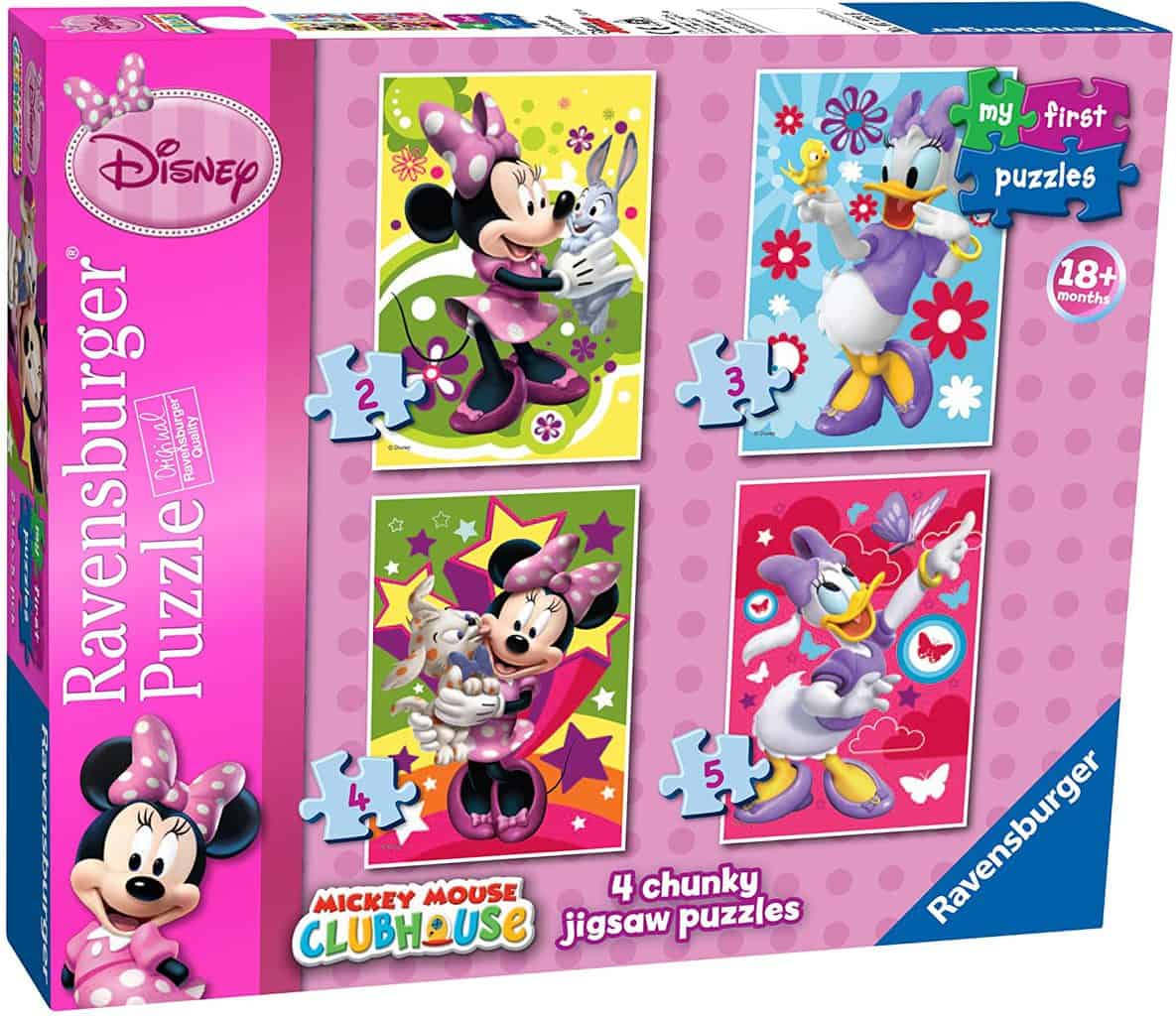 Minnie Mouse My First Puzzle Giveaway
It was a very proud moment for me when Little Bean completed her first puzzle and now Beanie Boy is starting to show an interest too. Little Bean has, of course, moved onto bigger and better puzzles since her first days of 2 and 4 piece puzzles but they all have to start somewhere and where better than this really cute Minnie Mouse My First Puzzle from Ravensburger?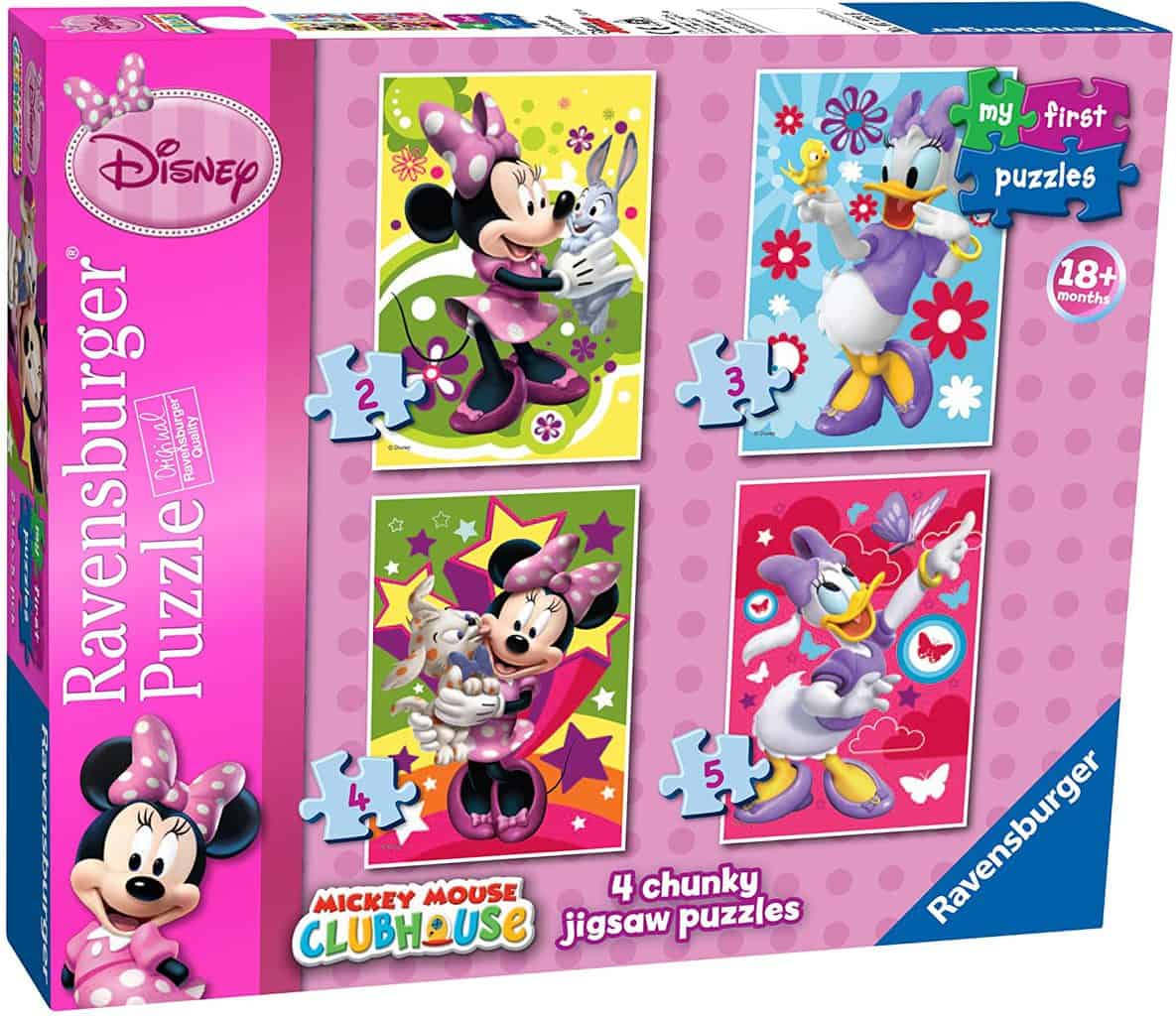 Minnie Mouse My First Puzzle contains 4 cute puzzle designs in robust chunky cardboard featuring Minnie Mouse and Daisy Duck. There are 2,3,4 and 5 piece puzzles so that your little one can progress through the puzzle sizes as they learn the art of puzzles. Aimed at children as young as 18 months these are a beautiful brightly coloured introduction to puzzling.
Mummy Matters is very happy to say that I have one of the Minnie Mouse My First Puzzle sets to giveaway to one lucky reader, all you have to do is log in to the Rafflecopter Entry form below using your Facebook account or email address and follow the simple instructions. The giveaway will be running for 3 weeks after which time I will select a winner randomly using Rafflecopter.