#WIN Dantoy Bio-Toy Pretend Play Dinner Set
Children love to pretend that they are grown-ups, it's often how they learn to interact with others by mimicking things they see their family doing. Ask any EYFS teacher and I can guarantee that one of the favourite areas in the classroom will be the role play area.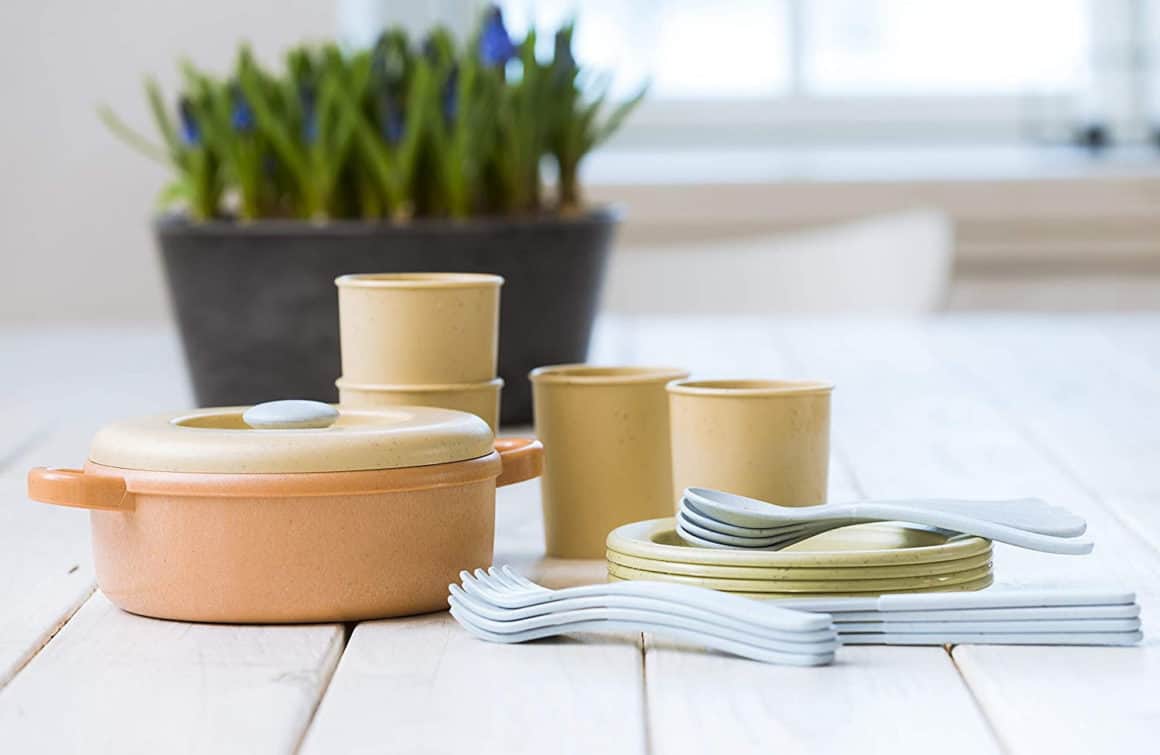 Dantoy
Danish toy manufacturers Dantoy recognise the benefits of role-playing on a child's development and design toys to reflect this. They are also very keen to ensure that their toys are eco-friendly with their fabulous range of bio-toys.
I'm Green Range
Dantoy is understandably very proud of their 'I'm Green' range of toys derived from bioplastic – a biodegradable plastic produced using renewable biological sources, in this case, 90% Sugarcane, a sustainable plant that reduces carbon emissions. Dantoy bio-range is 100% recyclable yet still strong and durable to offer long-lasting play, which is something worth shouting about.
Plastic toys are generally derived from crude oil and other natural gases, which release harmful chemicals when left to degrade in a landfill. Dantoys I'm Green toys conform to the European Standard EN71, meaning they comply with the strict safety requirements and are certified to ISO 14001, an international standard of environmental management that minimises their operation's negative effects.
Pretend Play Dinner Set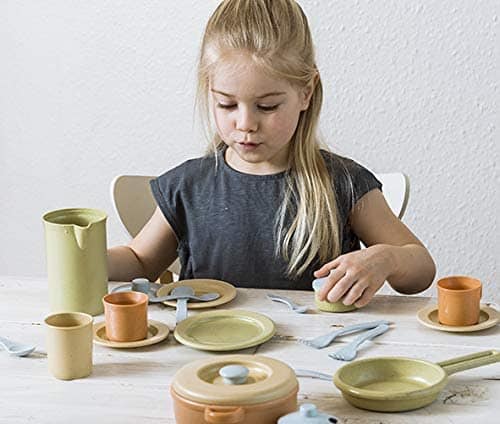 The Dantoy Pretend Play Dinner Set encourages children to engage in creative play with their peers or alone with their toys as their guests. Over the years, my children have invited me along to many a 'teddy bear's picnics' with their toys and their tea sets. A pretend dinner set teaches children about social interaction, promotes fine motor skills, dexterity and stimulates the senses.
What does the set include?
4 plastic plates
4 cups
4 spoons
4 knives
4 forks
1 casserole pot with lid
The toys are safe for contact with foods, they are frost-proof (how often do toys get left in the garden!) as well as microwave and dishwasher safe.
Win a Dantoy Pretend Play Dinner Set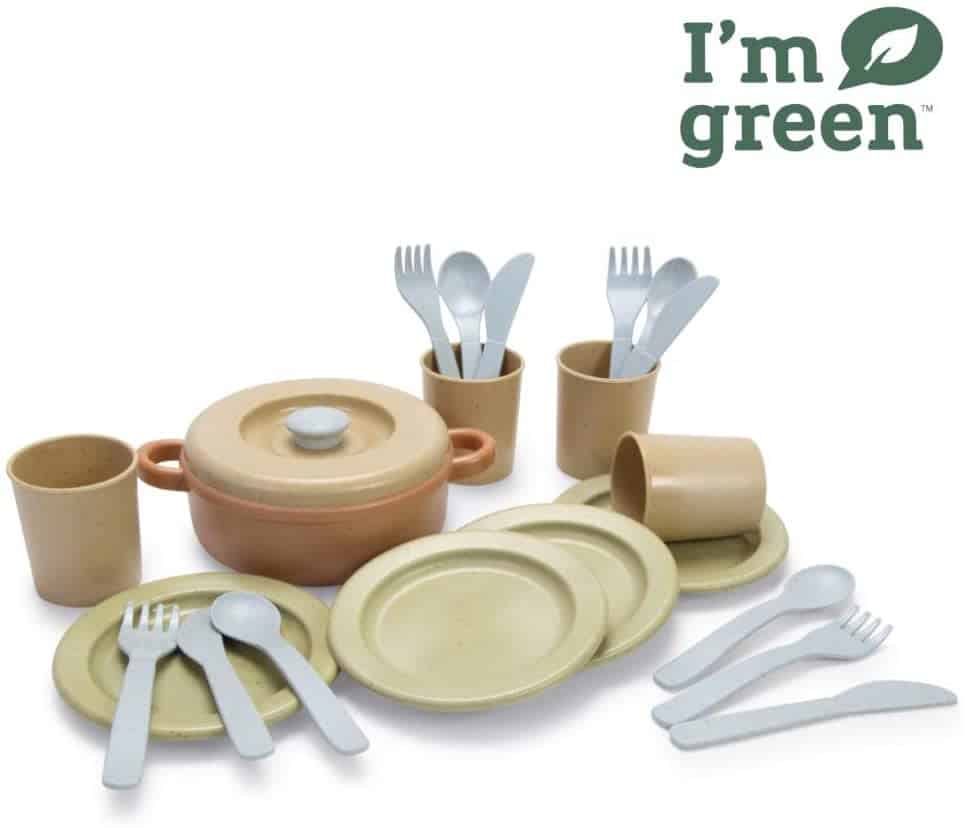 This is your chance to win a Dantoy Pretend Play Dinner Set containing 22 pieces. All you need to do to be in with a chance of winning is complete the Gleam entry form below.
Good luck x
WIN Dantoy Pretend Play Dinner Set