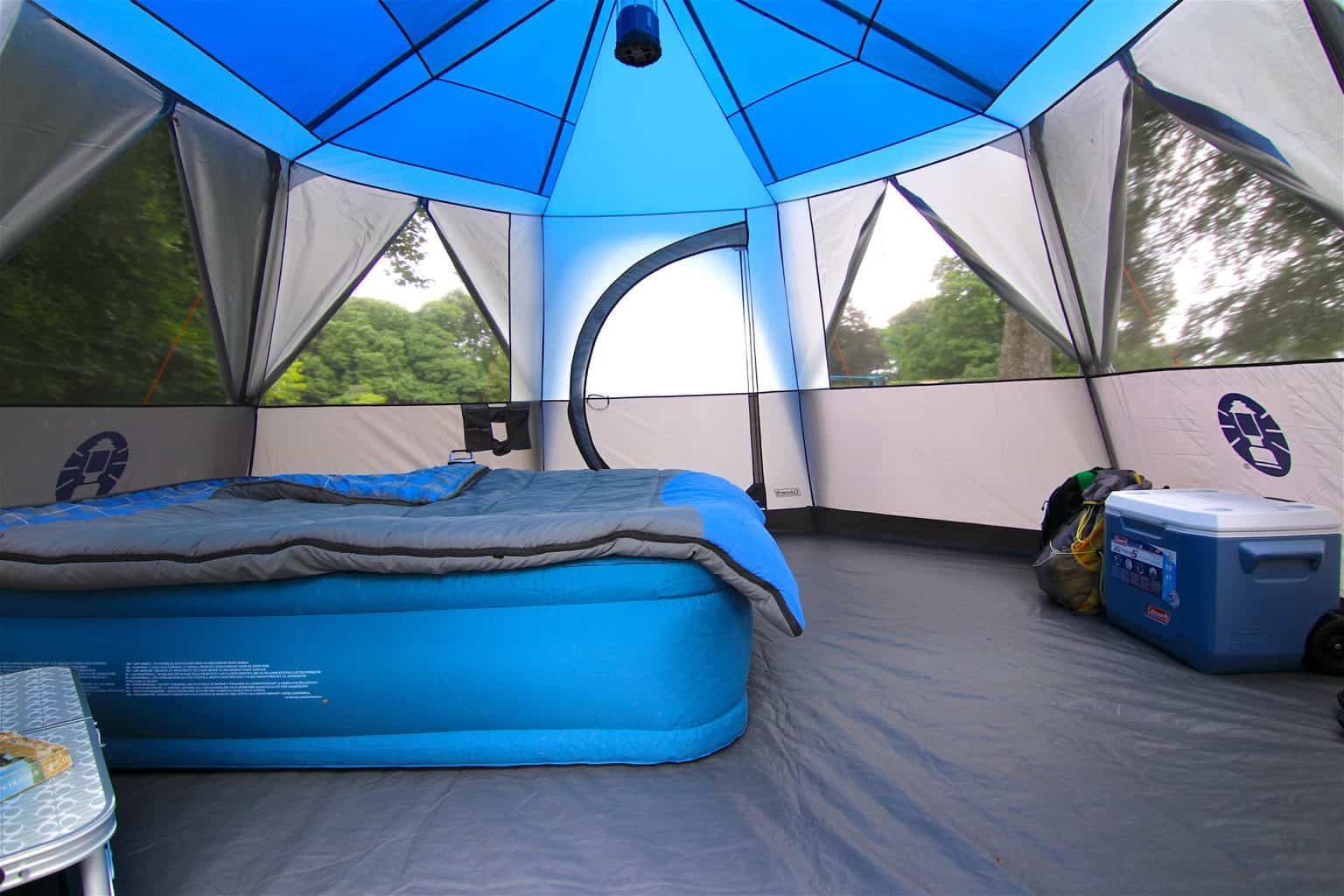 WIN Coleman Tent & Camping and Caravanning Club Membership
If you follow us on Mummy Matters you might have seen that we decided to pitch our Coleman tent on Easter weekend and camped in the garden. We had planned to go away camping at some point during the Easter holidays to kick off our camping season but then lockdown happened and we had to adapt. There's not a lot that will put us off our camping trips and being forced to stay home certainly wasn't going to.
Camp at Home
It was the children who actually sparked the idea, they had pitched their play tents in the garden to make the most of the sunshine. They practically lived out there for 3-4 days, eating their dinners in them, setting up their toys and inviting each other from one tent to another. They asked a few times whether we could all sleep in the tents but with each tent only being a 2-berth it would have meant that one child would have been sleeping alone. I suggested we take down their tents and pitch our weekend tent for a camp out in the garden.
It looked like we were in good company too as social media was aswash with tents pitched in gardens making the most of the weather. That's when the email landed . . .
Win a Coleman Octagon Tent and Camping & Caravanning Club Membership
Coleman is inviting you to set up camp at home and share your pictures online for a chance to win the Coleman Octagon Tent and 1 year's membership to Camping and Caravanning Club (to begin when you send off the forms so you won't lose any of the membership due to lockdown).
Coleman Octagon Tent
Offering a full 360° view of your surroundings the distinctively styled and eye-catching Coleman Octagon tent can definitely be called a glamping tent. Six of the eight sides open up completely, allowing lots of air and light into the tent. The two remaining sides feature a doorway with the patented Coleman Hinge Door that functions as an actual door, swinging open and shut, making entering and leaving the tent swift and simple.
The Octagon provides maximum living space as the tent is a single large room with a removable partition curtain to segregate it into two areas. The flysheet can also be removed and the tent transforms into a bug-proof screen room perfect for the garden.
Camping & Caravanning Club
The Camping and Caravanning Club has over 100 campsites across the UK and Europe all set in beautiful locations. Each site is maintained by the on-site managers who are friendly and helpful. They have excellent facilities too so from the moment you pitch up, you can put your feet up and relax or pop on your walking boots and explore the area.
How to Enter
All you have to do to register your entry for the giveaway is set up a camp at home either in a room in your home or outside in your garden and then share your photograph online on Instagram, Twitter or Facebook tagging Mummy Matters with #CampatHome
You can earn additional entries by completing further actions on the Gleam entry form below:
WIN Coleman Octagon Tent and Camping Club Membership