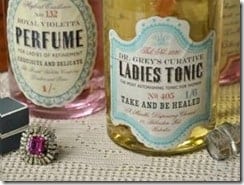 Why we should pamper new mummies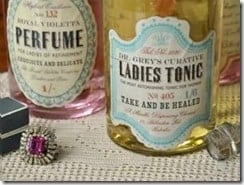 When my little boy was born, I was overwhelmed by the number of lovely cards and gifts we received from friends, relations and even people we didn't really know.
Every day was like Christmas with parcel after parcel of adorable babywear or cuddly toys arriving at the door.
A few girlfriends also sent gifts to me! These were the most surprising, as I hadn't expected anyone to get me anything at all. It was all about Little Man (still is!)
Mummies to the rescue
One friend sent a 'mummy rescue parcel' made up of calming herbal tea, face masks, fancy hand cream and eye drops for tired eyes! The accompanying note made me cry (although what didn't in those early sleep-deprived days) – 'Because if mummy is alright, so is everyone else'.
And girlfriends and family who had been through those early weeks themselves were consistent in writing 'Well done mummy!' or 'Great work mum!' in their cards. These words really gave me a boost in the aftermath of arriving home – exhausted, clueless and terrified – with a tiny baby.
One friend (who has three kids of her own to worry about), turned up on my doorstep, parked her brood on the sofa, took my little boy for a cuddle and let me have my first guilt-free shower in days.
How little it takes to pamper a new mum! And how important it is!
Mummy and baby gifts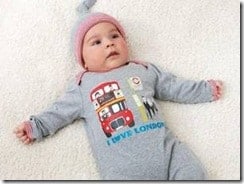 Baby gifts are lovely. They are fantastic tokens of affection for the new family. And whether the giver gives pretty baby clothes, a keepsake, or a little something to invest in the child's future, baby gifts are an important tradition that will always be appreciated.
But mummy gifts (whether actual presents, kind words or just an hour of help) are also really important – especially for first time mums.
I'm now pregnant with my second baby, and I've been thinking a lot about how different it's going to be for me second time round.
It's also got me thinking about a couple of friends who are going to be new mums soon, and I'm busy dreaming up little ways I can spoil them, pamper them and help them out.
Because if mummy is alright, so is everyone else.
Guest post provided by Suzy who is part of the Rex London blog team. She has a little boy aged eleven months and is expecting a new baby in July.
DISCLAIMER: I received no payment for this post.