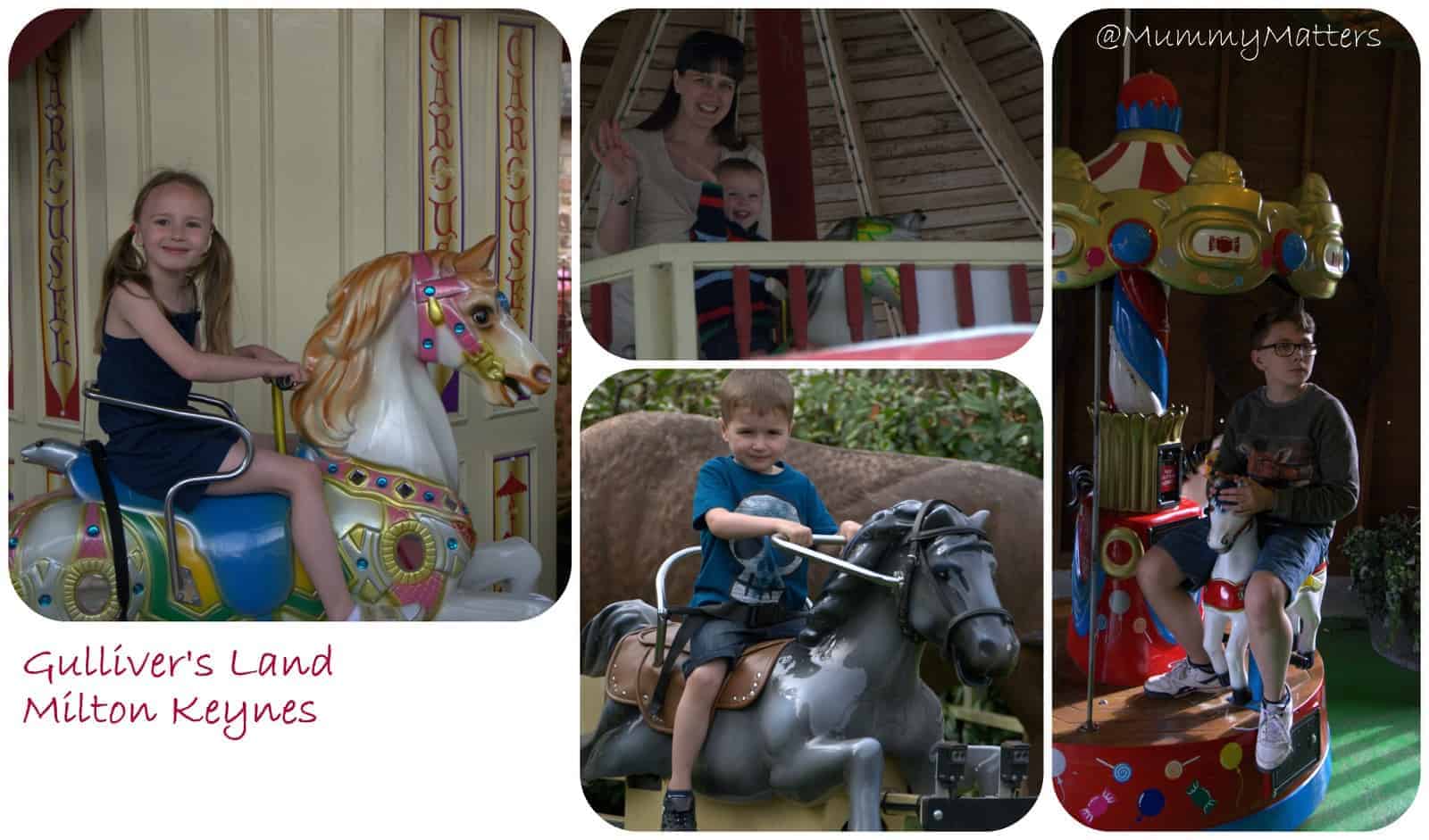 When the Beans took on Gullivers Land – Milton Keynes
When we went to the Caravan, Camping and Motorhome Show a few months ago Daddy and the Beans did a spot of dancing with Gully Mouse and were given free children's tickets for a day out at Gullivers Land in Milton Keynes so we finally got around to visiting and had a really fun family day out.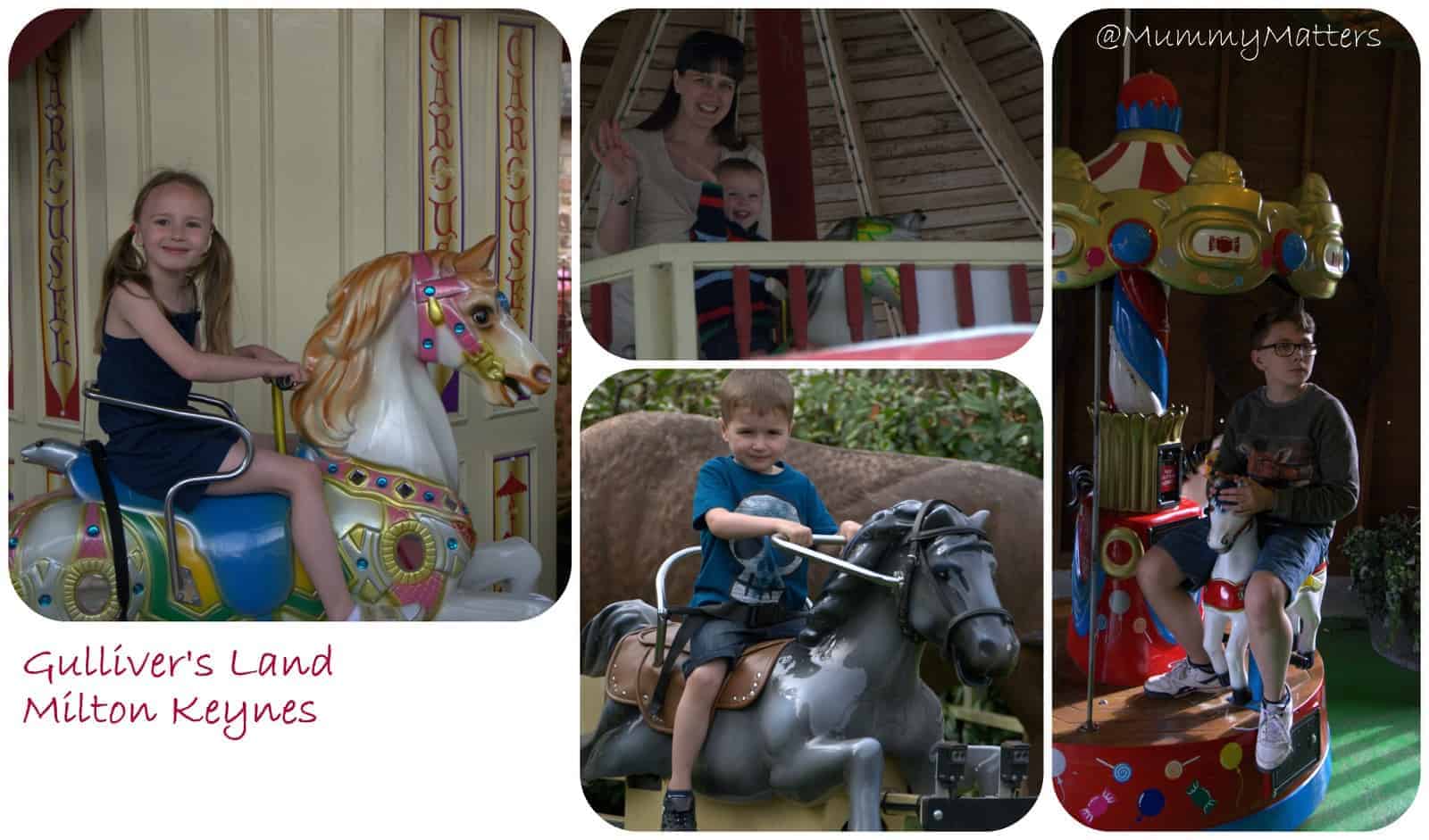 With the ages of the Beans ranging from 2 to 13 we sometimes find it difficult to entertain everyone in the same place but at Gullivers Land everyone was smiling, everyone had the chance to enjoy rides and to make the day even more perfect the sun shone for the majority of the day with only 10 minutes of rain when we first arrived.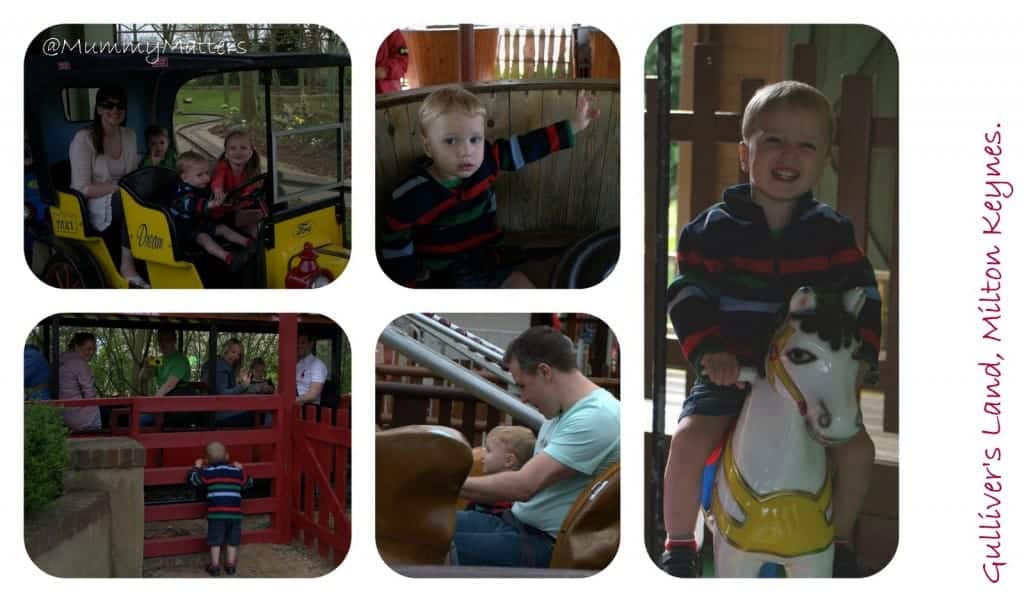 It's been quite a while since we took the Beans anywhere with big rides that Beanie Boy would be able to ride so I wasn't sure how well he would take to them but he loved them! He is obviously going to take after his Daddy in those stakes. He had a smile from ear to ear on every ride.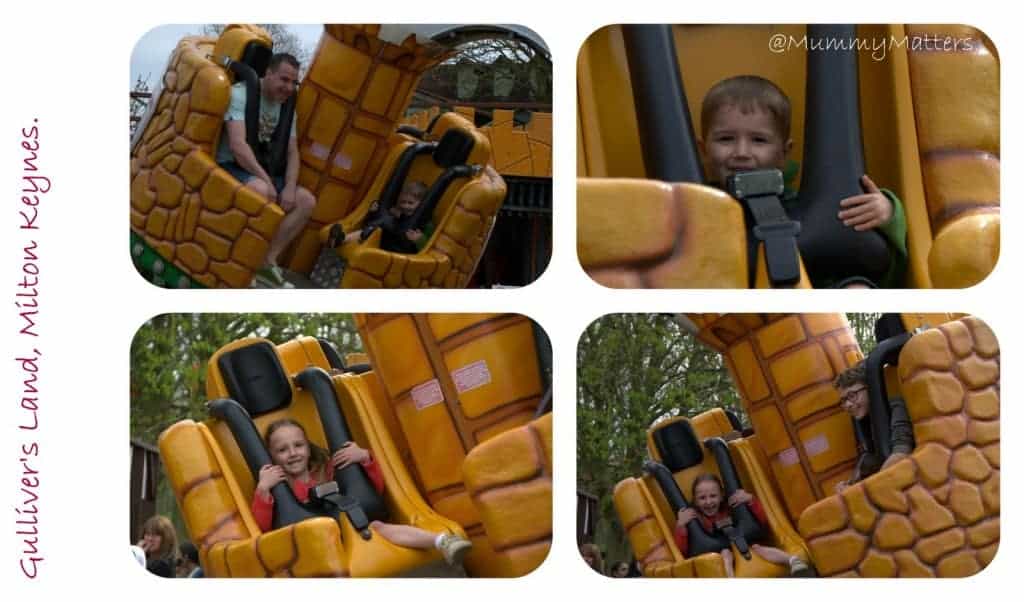 Little Bean pretty much laughs her way around most rides but when she got onto the magic carpet ride, she overheard a Dad winding his son up saying that it flipped them upside down so she freaked out and got off in floods of tears.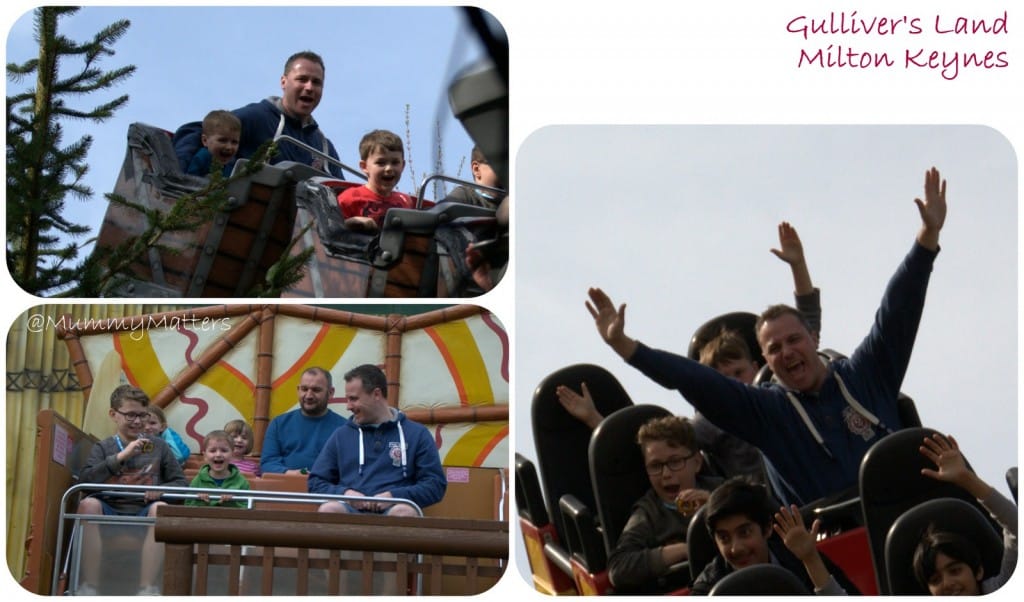 We had tears of a different kind from Beanie Boy when Daddy and Curly went on a rollercoaster that he was too small for so Daddy made it up to him by taking him on the runaway train TWICE because he loved it so much.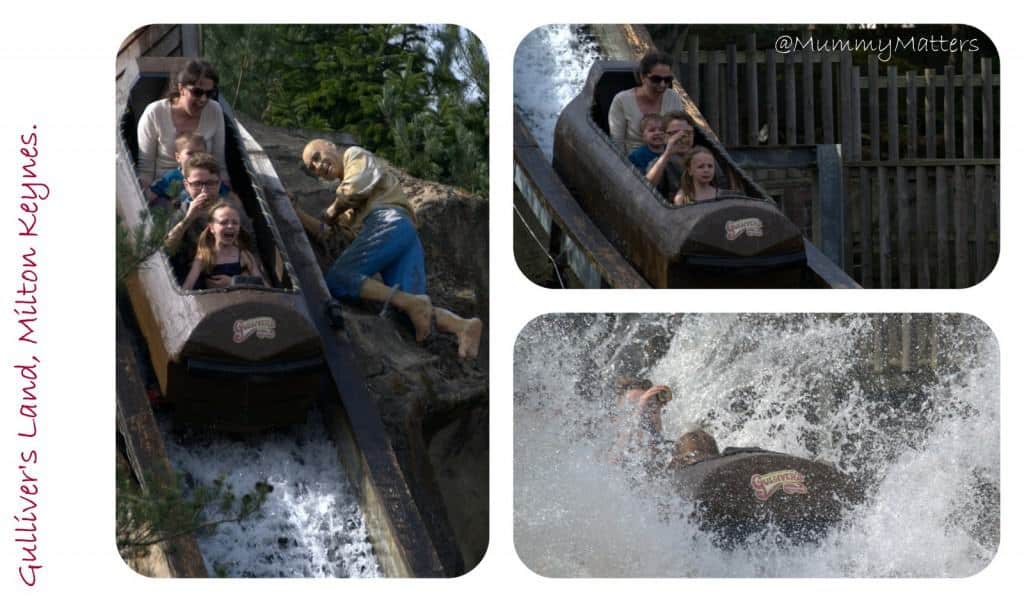 The Beans were all eager to get Mummy and Daddy wet so they couldn't wait to take us on the log flume. I opted to go first earlier in the day to give me a chance to dry out before the ride home, it's a good job I did too because I was soaked right through to my underwear. I just love the looks on our faces, sooooo funny.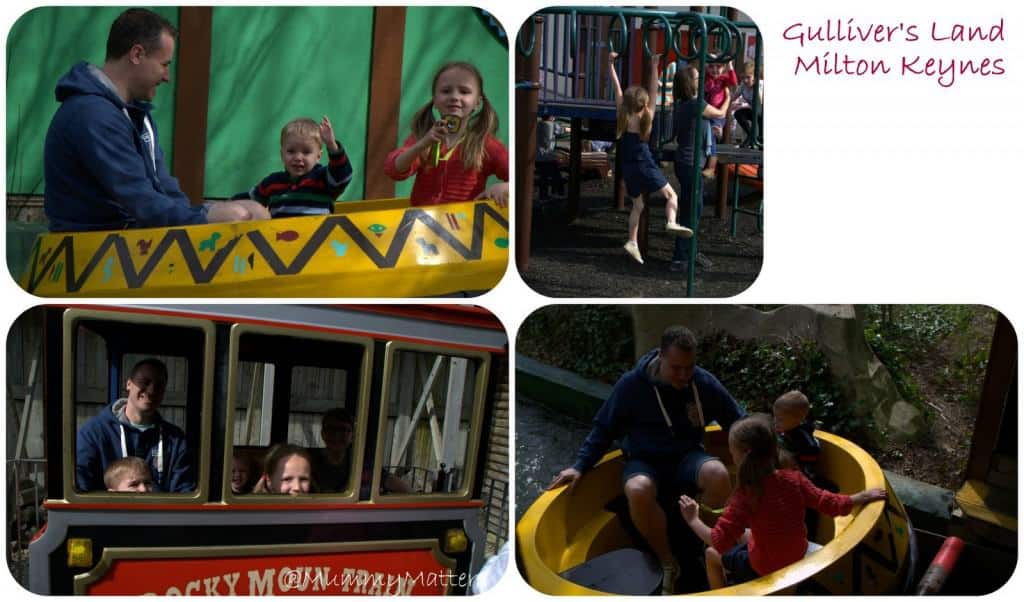 Jelly Bean it seems is quite the ride fanatic too, he loved them and waved energetically to anyone who was watching. His favourite was probably the Hot Air Balloon ride but unfortunately we didn't manage to get any photographs on there as the camera decided to have a hissy fit.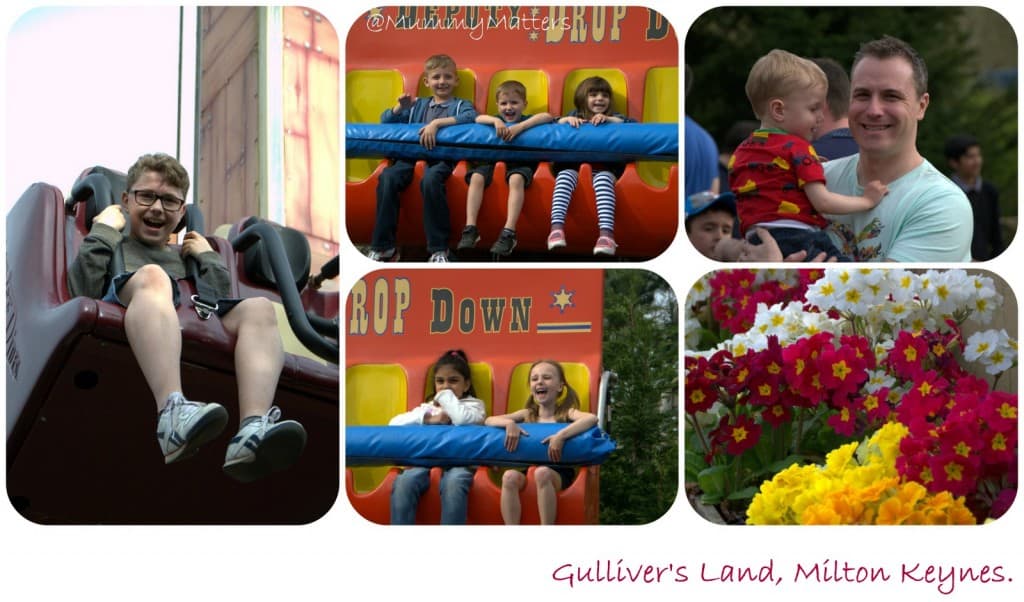 The Beans LOVED the Vertical Drop rides, there was a smaller one for Little Bean and Beanie Boy which they went on 2-3 times each a much larger one for big kids/adults. Honestly, we lost count of the number of times Curly went on it, no sooner had the ride finished than he would run around to the 'in' gate and get straight back on it.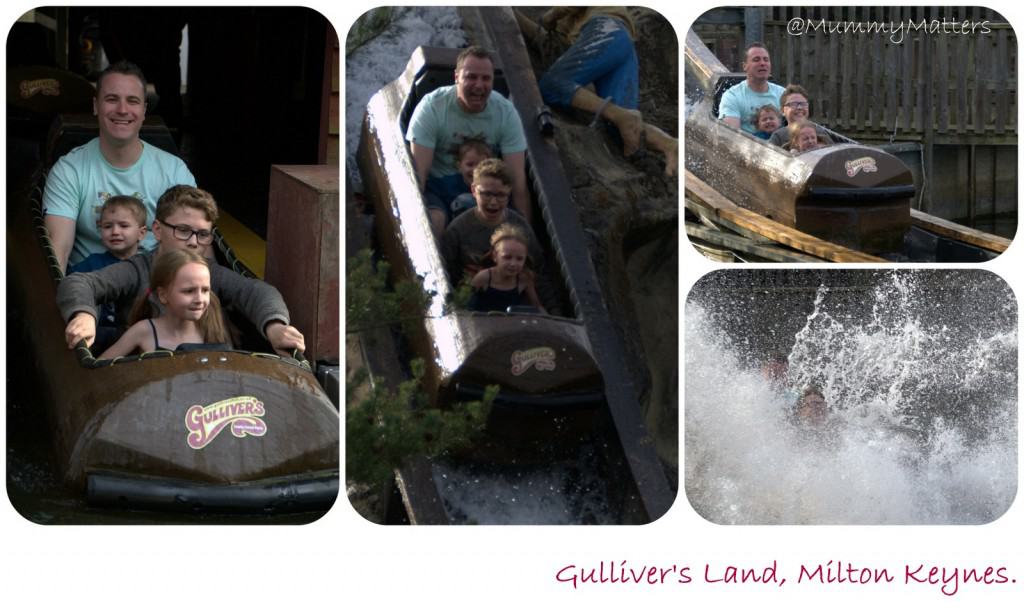 I'm pretty sure we didn't quite manage to cover the whole of the theme park but I'd say we probably managed about 80% of it. The height allowances/restrictions meant that for most of the rides we could either go on as a complete family or one parent and the three older Beans as Curly and Little Bean would pair up.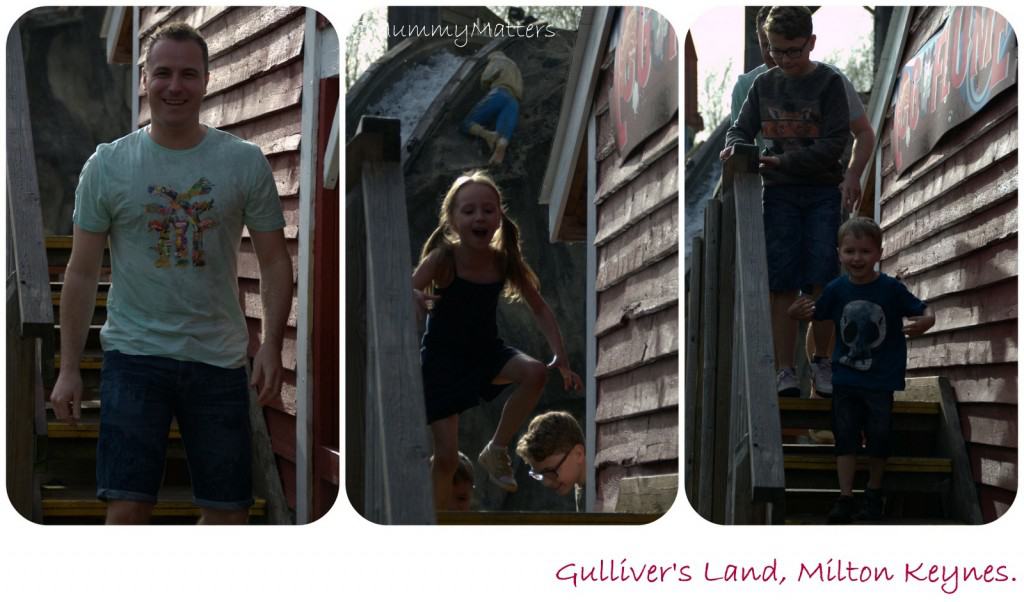 We were so busy having fun we totally lost track of time, so when Daddy and the Beans walked off the Log Flume dripping wet they were a little gutted to discover that was their last ride of the day as the park was in fact closing. The sun was still shining brightly but as we walked back through the park we realised we were one of the few families still there. When was the last time you lost track of time on a family day out because you were enjoying yourself so much?