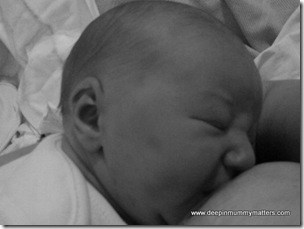 When feeding doesn't go as planned . . .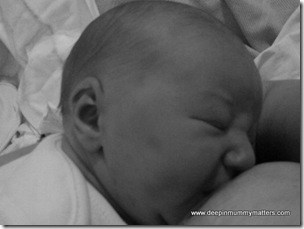 I have heard it enough times, every child is different but sometimes you just kind of 'forget'. Before Jelly Bean arrived I assumed that I would breastfeed him as I did with Little Bean and Beanie Boy but things haven't quite gone to plan. I had a few breastfeeding issues with Little Bean when she was born but within a week we had it sussed and I successfully fed her for the first 6 months and would happily transfer between the breast and the bottle. When Beanie Boy came along he was a breeze, he took to the breast so easily and I was able to feed him myself for 8 months until his first tooth came and he decided to use me as a teether. That said, he was really difficult to transfer from breast to bottle and so at 8 months I decided enough was enough and went cold turkey with him one day until he finally accepted a bottle.
Now it's Jelly Bean's turn and I naively assumed that all would be fine, how wrong could I be? With thanks to his quick birth Jelly Bean was full of mucus for the first few days and so didn't have an interest in feeding. Despite putting him to the breast straight away and him latching on quite well he just wasn't interested in feeding. In a panic and desperate bid to get home to my family on the second day I decided to use a nipple shield to help him to latch on but I didn't really consider how he had latched on, I was just happy that he did.
After our short stay back in hospital I thought that we had breastfeeding pretty well sorted, I managed to get him latched on reasonably well during the day (still with some soreness) but at night it would all go wrong, no doubt because we were both so tired. Last week I couldn't take the pain of breastfeeding any longer and took the decision to express and bottle feed again until I could get to the breastfeeding clinic at the hospital. In the meantime I have been watching countless 'how to latch' videos on YouTube keep attempting to correct his latch myself. I have managed to get him on quite well twice now (without shields) but the rest of the time I end up with a nipple shaped like a new lipstick which from research online tells me he has a shallow latch and so is crushing my nipple between his hard palate and his tongue (OUCH!!). Looking around online I have found recommendations of trying 'laid-back feeding' to improve a shallow latch so this is my next plan although I will be heading to the breastfeeding clinic later this week.
Have you had breastfeeding problems in the past and if so how did you overcome them?