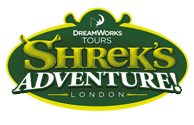 What to expect from Shrek's Adventure London in 2016!
At DreamWorks Tours Shrek's Adventure! London there's lots to celebrate in 2016. After arriving on the Southbank this year, the next 12 months are set to be just as exciting with big celebrations crash-landing into Far Far Away.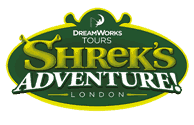 Shrek himself will mark a very special 15thanniversary in June. It's hard to believe that Shrek first burst onto movie screens in true ogre style 15 years ago – festivities at the attraction are set to be as giant as the ogre himself.

In 2016 the attraction celebrates another very special birthday… YOURS! Shrek's Adventure! London will launch its very own exclusive and unforgettable birthday packages just for children.
Next year also sees the widely anticipated release of Kung Fu Panda 3 and a fun and interactive DreamWorks addition will be stepping into the ring at the end of the attraction ready for fans to get another taste of the movie.