What Are Day And Night Roller Blinds, And What Are The Advantages Of Them?
While all window blinds may look the same but there are different qualities among them since they are made of various types of materials, and you have to know about them in detail before buying. Here we will be discussing the day and night roller blinds like what they are, what is material they are composed of, and why they are the best among all types of blinds available in the market.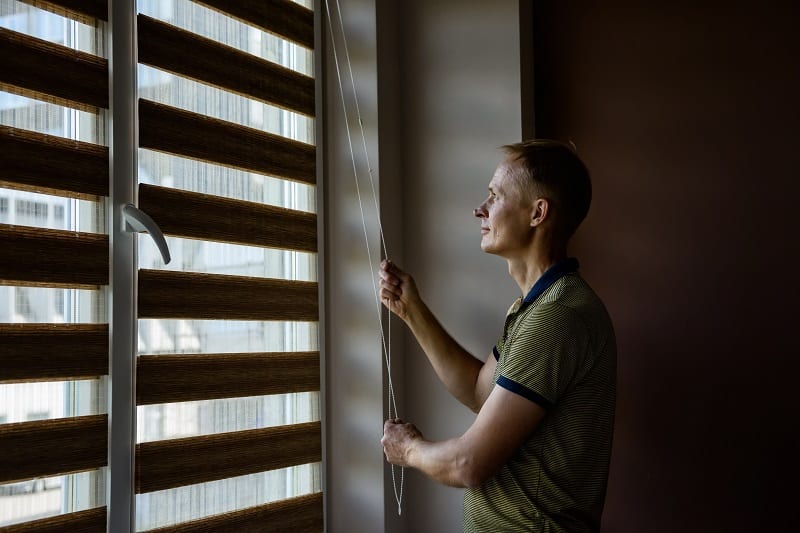 So Let's Begin With What Day And Night Roller Blinds Are
The day and night roller blinds are a type of roller blinds that glide upwards and downwards along with a panel that is set on the contours of the windows. Roller blinds have two layers of fabric in them, unlike traditional blinds, which are made of only one layer of fabric. The quality and material of fabric may vary depending on the area of installation and the natural light requirement in the area.
The unique thing about these blinds is the unusual pattern that sets them apart from the regular types. The distinctive design can help you to identify these blinds easily.
What Are Day And Night Roller Blinds Used For?
Like all other blinds, primarily day and night roller blinds are used for controlling the amount of light coming into the room. You can lay down the blind to reduce the light and achieve privacy or pull it upwards to allow light to come in.
But there is a significant difference from the regular kinds as well. The day and night roller blinds have alternating layers of dark and lighter shades of the same fabric. The darker shade is completely opaque and does not allow light to come in. The lighter shade is much more translucent as they allow some light to come in.
How To Operate Them?
If you want total natural light to come in, then you can leave the blinds open entirely. And for total darkness, you have to match the darker shades on both fabric layers. This will ensure that no outside light is coming into your room.
For some light, you can pair the lighter shades of the fabric together, and it will allow you to have some light that can be controlled. Thus unlike standard blinds that cannot control the lighting conditions as per your choice, day and night roller blinds can.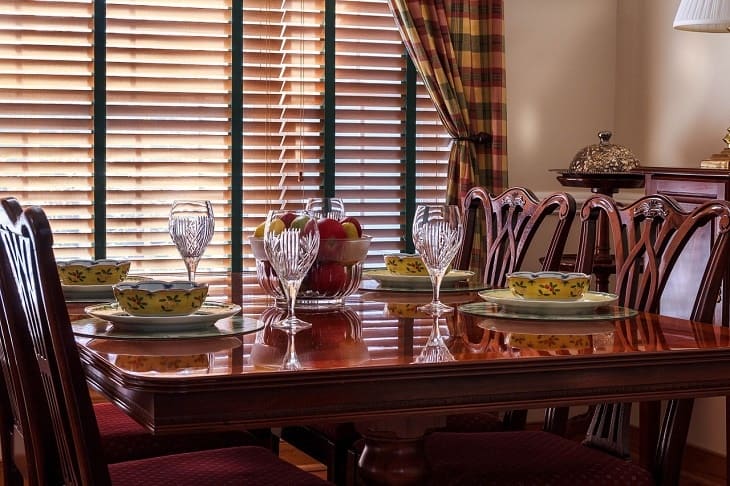 Depending on the quality of the blinds, you can choose to opt for the manual ones, which have to be pulled upwards or downwards. Or else the higher-quality variants can also be controlled using remote controls. You can use your remote control to fix the exact amount of light you want to come in.
These types of blinds are perfect for all weather conditions. For instance, during hot and sunny days, you can put the darker shades in tandem to not allow any light to come in.
What Are The Advantages Of Using Day And Night Roller Blinds?
The primary advantage of using day and night roller blinds is that you can control the amount of light entering into your room. Furthermore, they can be used for all types of weather conditions.
However, these blinds are only to be used for internal uses only, and you do not want to place them on the external side of the windows. You can use them to cover windows of all sizes as well, whether you have long windows or short ones. You can also use them on your doors, especially if your door is made up of glass.
Are They Costlier Than The Standard Blinds?
Generally, day and night roller blinds are more expensive than regular screens. If you want to buy, then you can research their prices online to have an idea before heading towards to store. They also come in varying ranges.