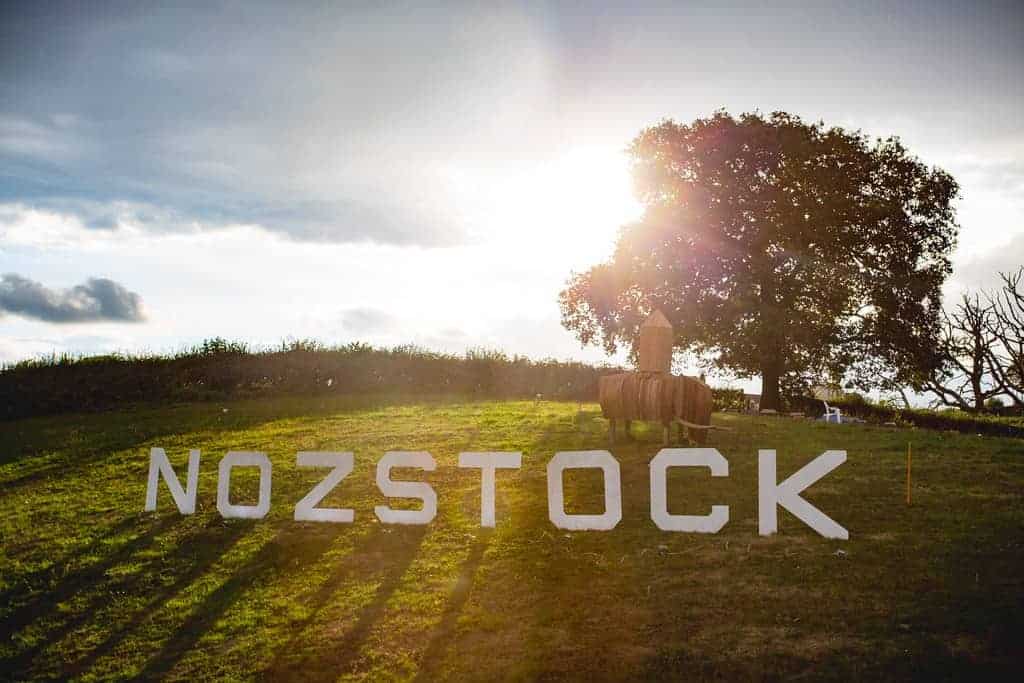 We're going to Nozstock The Hidden Valley – are you?
Festival season will be here before you know it so it's time to start making plans, checking your camping gear and deciding just how many 'long weekends' you can squeeze in for your festival fun and frolics.
Nozstock – The Hidden Valley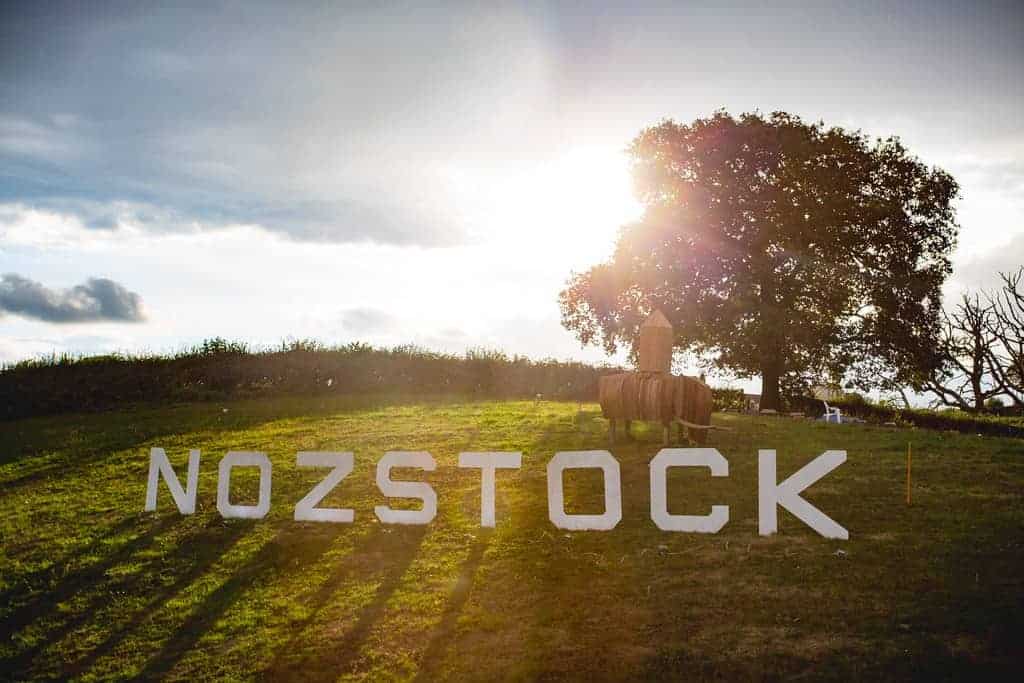 Nozstock – The Hidden Valley is back this year for its 21st season and I am delighted to tell you that we will be there for our first Nozstock experience. The festival will be held from Thursday 18th to Sunday 21st July on the Nosworthy's working family farm in the rolling hills of Herefordshire. The theme for this year is The Wizard of Noz and I for one can't wait!
Family Focussed
Kids Wonderland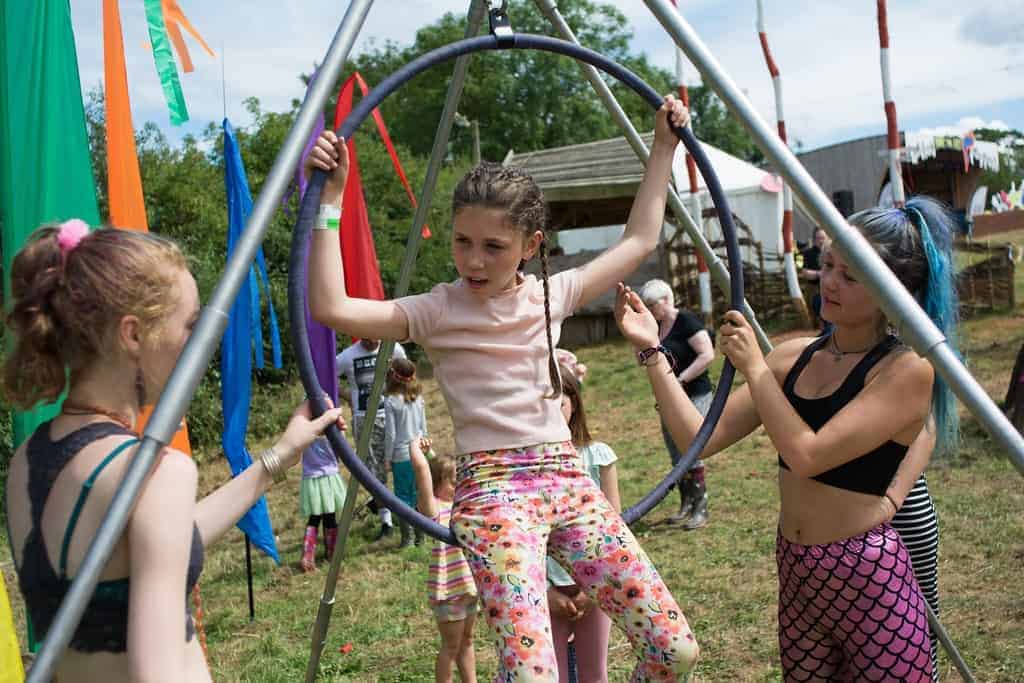 Nozstock is very proud of their Kids Wonderland which has been given a few refinements for 2019, it is a very special part of the festival with the very important little people in mind. All children's activities in Kids Wonderland will be free for the entire weekend so it can be a 'YES' weekend earning you lots of brownie points. Think breakdancing, beatboxing, felt-making and upcycling clothes (I know Lillie will love this).
Family Camping
The family camping field will be even bigger and better this year to make way for more families to come and have a weekend away creating happy memories to last a lifetime. We are really excited about testing out the camping facilities so we will be sure to tell you all about it.
More Toilets
There will be a 25% increase in toilets this year including child-friendly toilets in the family camping area.
A snippet of the line-up
Bear with me as I have a lot to cover in this blog post so I'm going to give you a brief idea of who you'll be able to see on any of the 10 stages this year.
New Artists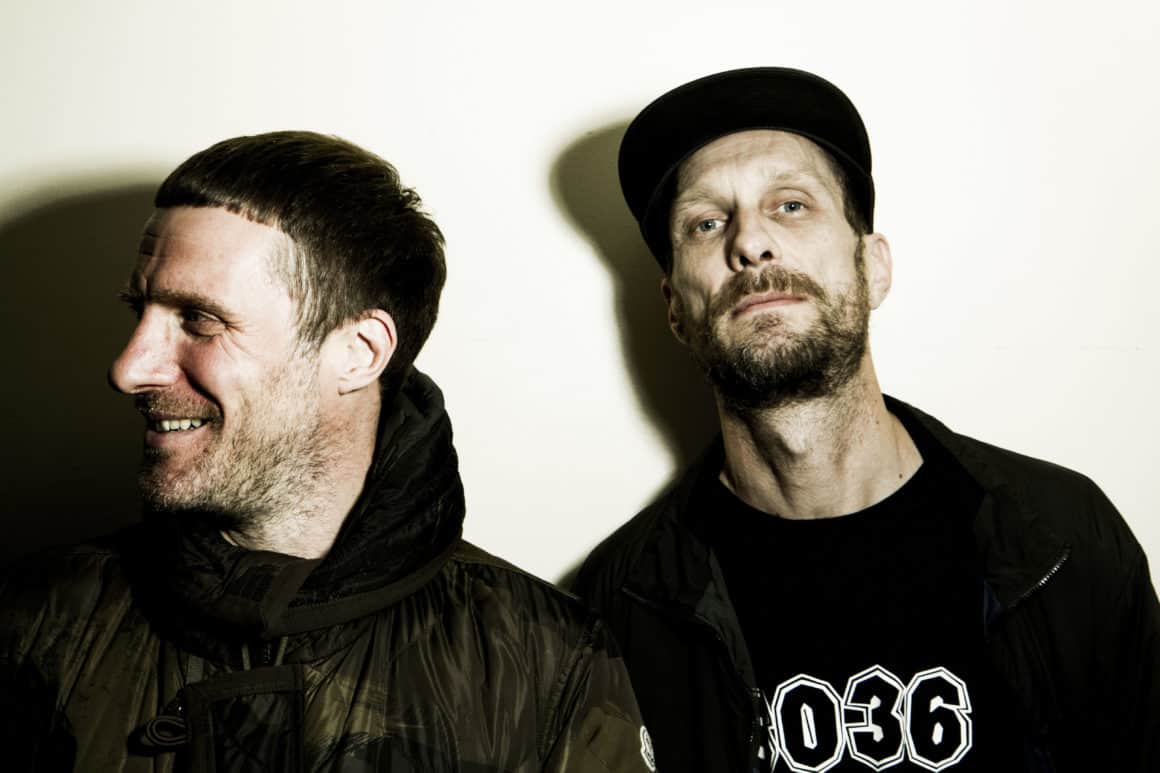 Heading to Nozstock at the end of their extensive UK tour will be Sleaford Mods headlining The Orchard. An electronic punk duo who use minimalist beats, humour, and a lot of foul language to shine a light on the shortcomings of contemporary Britain and modern life. Perhaps not one for the Beans.
Other new artists include Ed Solo, Ganda Boys, Ghettofunk Allstars and Naked Giants.
Comedy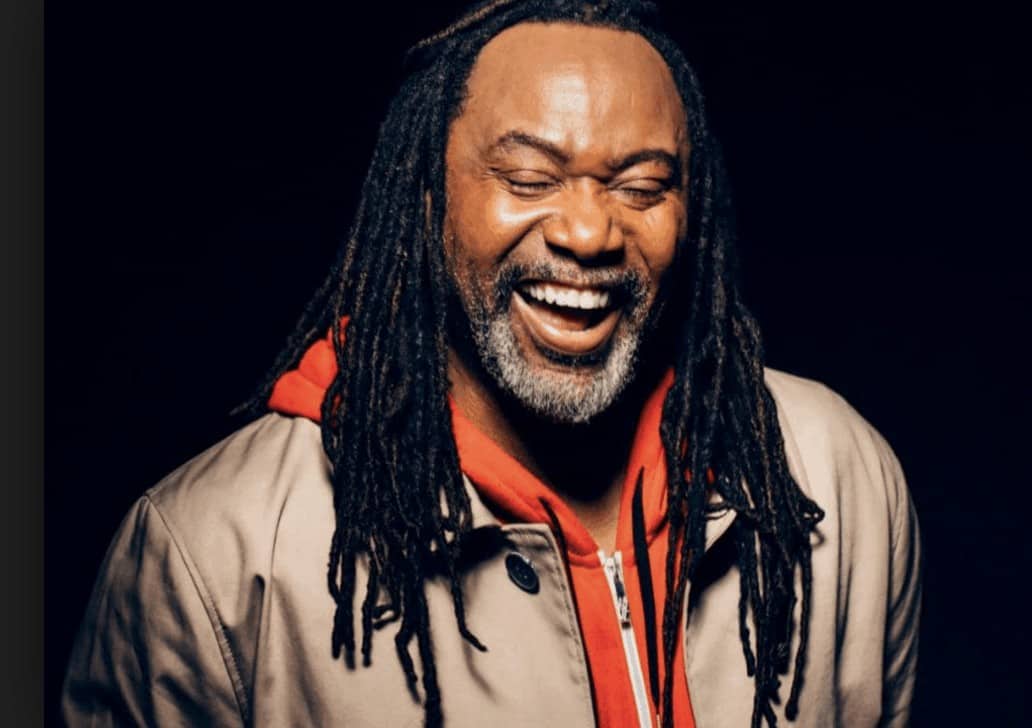 I can guarantee most of Will's time will be spent at the comedy stage watching the likes of Reginald D Hunt, Phil Kay, Phil Nichol, Dane Baptiste, Adam Bloom and Jayde Adams.
The Bullpen
Confirmed takevoers include UKHH, Durkle Disco ft. Marcus Nasty, Rumble in Jungle ft. Remarc & Kelvin 373 and Gorilla Tactics X Mini Rig.
Elsewhere
Elephant's Grave hosts Sonny Wharton and Whartone Records, Data Transmission, Subwork and Ital Sounds. The Night Owl will make their debut at The Sunken Yard.
They join Rudimental (DJ set), Soul II Soul, The Skatalites, David Rodigan, Hollie Cook, Elvana: Elvis fronted Nirvana, Oh My God! It's The Church, Henge, DJ Zinc + SP:MC, Turno, Notion, A Skillz, Randall, Jam Baxter, Dabbla, Hospitality Takeover ft. Kings of the Rollers and more.
I can heartily hold my hands up now and tell you that I only recognise a handful of these names but isn't that the point of a festival? To discover new sounds and bands that you might not otherwise encounter. I can't wait to see who gets us on our feet.
Interview with Ella Nosworthy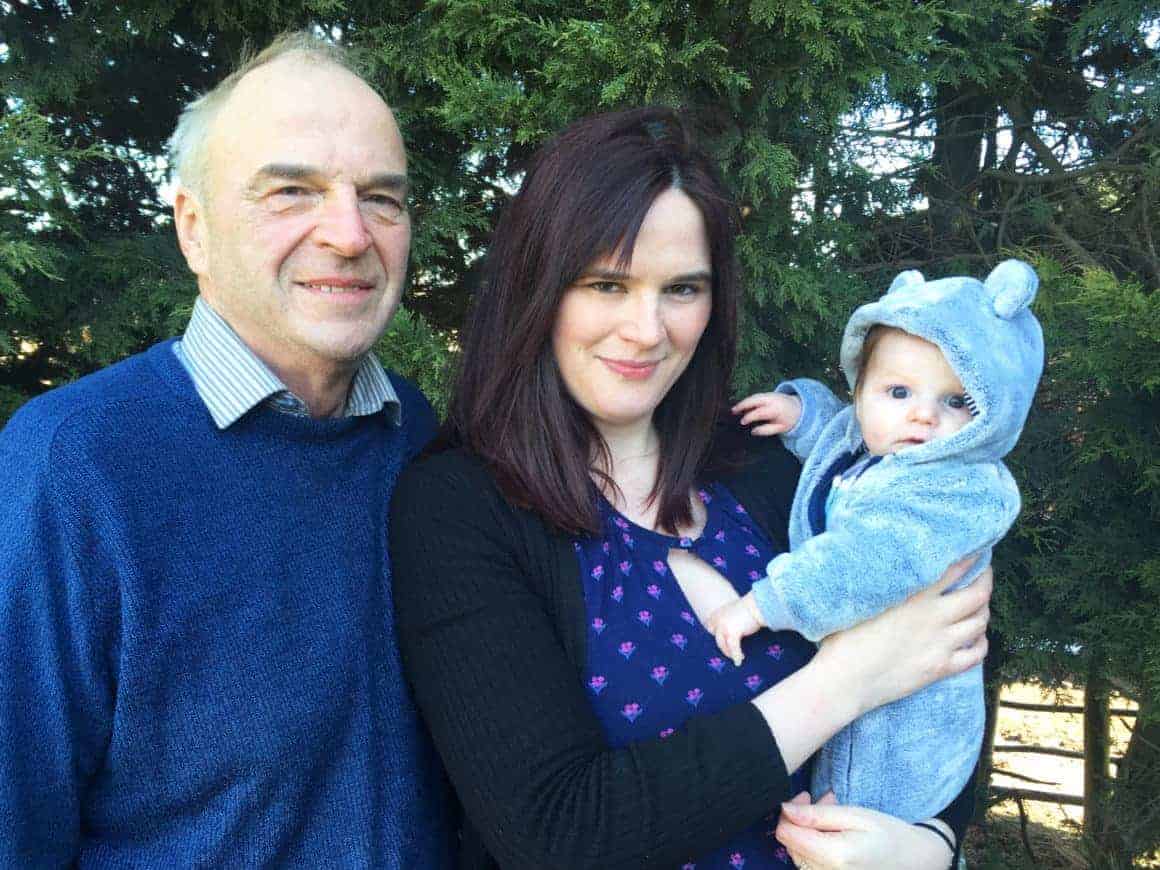 Being a Nozstock Family Blogger this year I was very excited to have a quick Q&A session with Ella Nosworthy, you might also want to check out RocknRollerBaby, Modern Mummy, Mummy Endeavours and That's the Way the Cookie Crumbles for further Q&A's with the rest of the Nozstock family.
What was your first Festival experience and how old were you?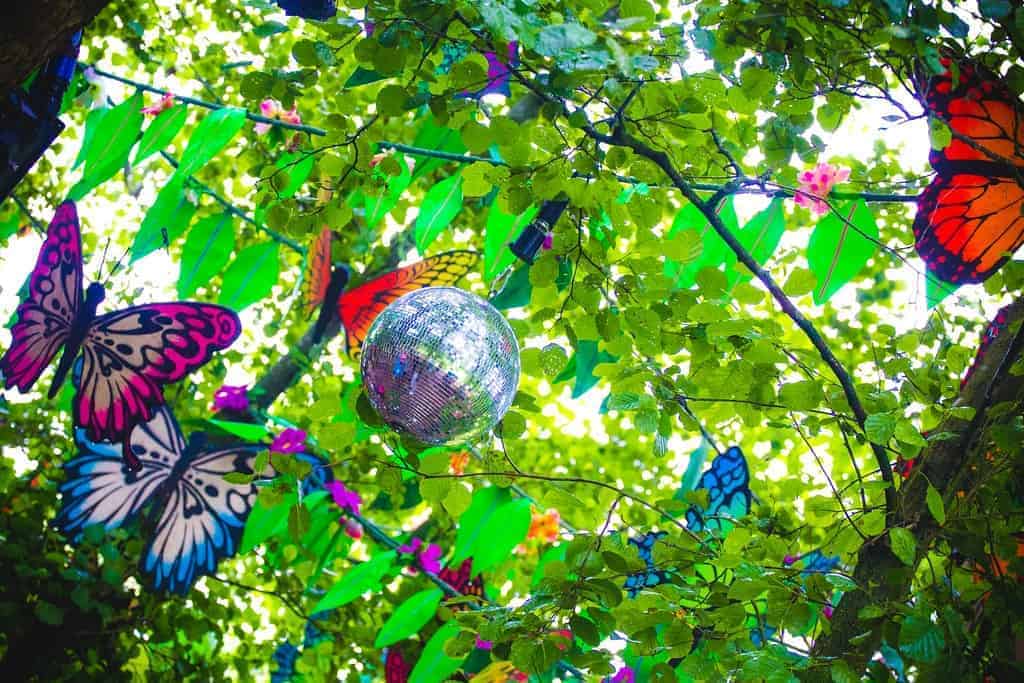 I couldn't even tell you! We've always gone to festivals, it was just a part of my childhood that's always been there. Glastonbury was our family holiday every year and my dad being a huge music fan we would always attend local events. Of course, by the time I was 13, Nozstock was in full swing so I've grown up with our own festival as well.
When was the last time you were star struck?
I've met some amazing and extremely talented people and some massive headliners, but in 21 years working at Nozstock I've only been star struck once and that was with Mr B The Gentleman Rhymer. I genuinely love him and was a huge fan before he even played at Nozstock. He was such a lovely guy he'd even done a video before I met him to wish me well for my pregnancy so I just got really excited. I remember screeching. It was pretty cringe looking back on it now. I blame the pregnancy hormones!
If you aren't attending festivals where else in the world would you like to be?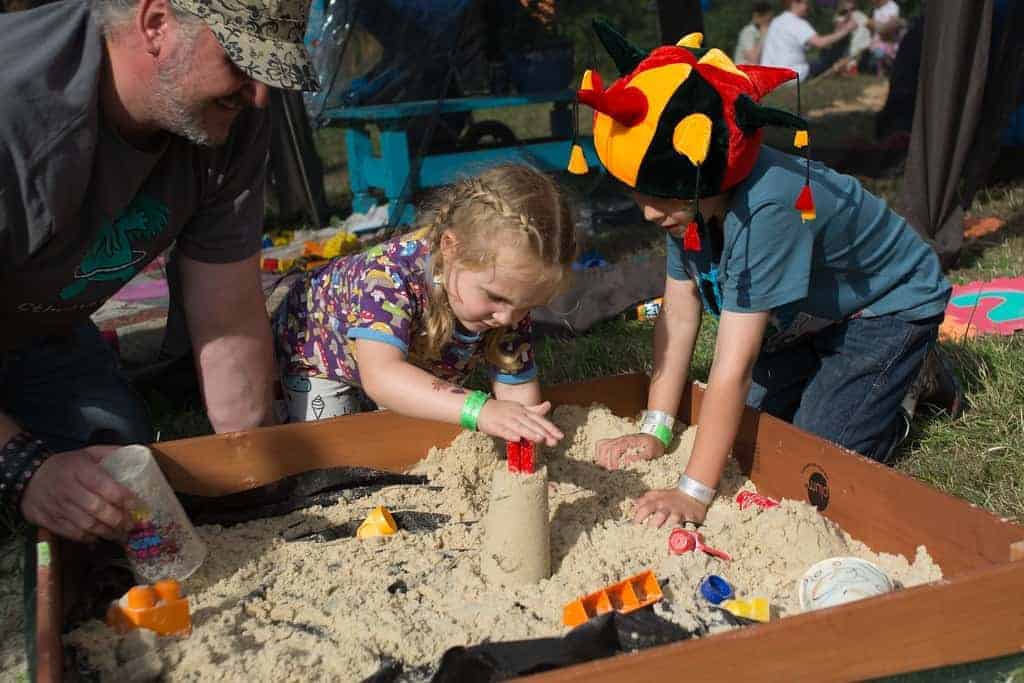 Honestly, my happy place is sitting out on the lawn at the farm watching my kids running around and getting excited to be out in nature. I guess I'm a homebody at heart and the farm has always been a beautiful, happy place to be.
What are your top 3 festival clothing essentials?
Only 3? Okay, leggings (they dry quickly in a wet year!), wellies and a snuggly cardi for later.
What is your funniest festival memory?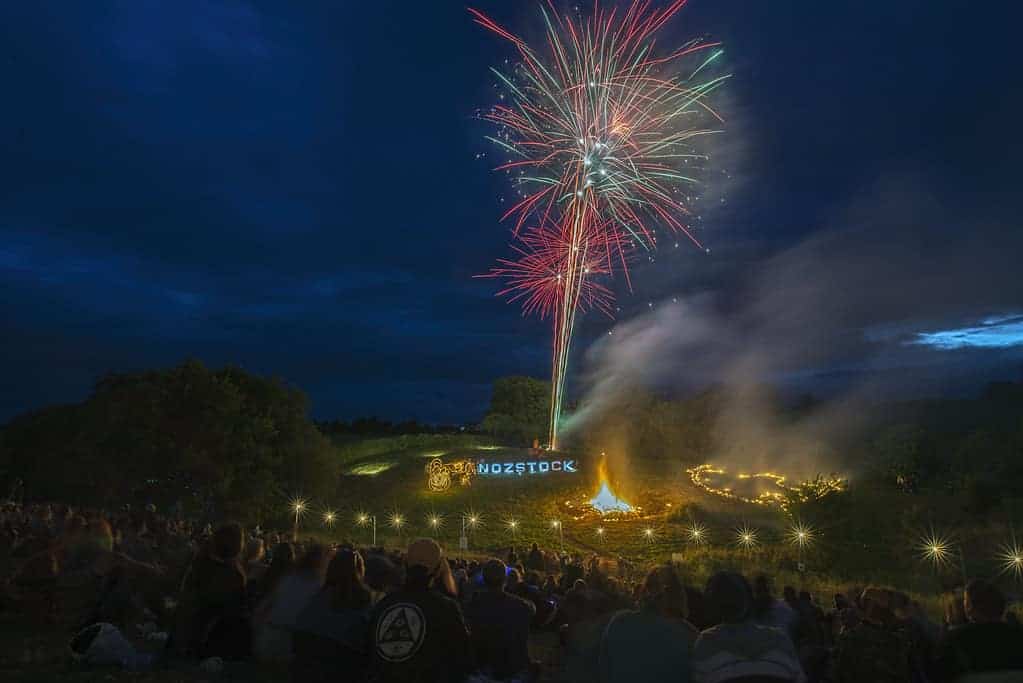 My favourite memories are usually things that are happening behind the scenes with the crew. Last year artist liaison and construction were having a sofa war. Stealing the sofa off each other until eventually, construction bolted it the roof.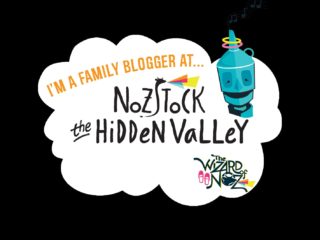 Find out more about Nozstock here.