Before we bought our new build property, we had only lived in 'older' houses, ones which needed a little work and gave us the opportunity to put our stamp on it. I couldn't even begin to guess how many homes I have looked at since my years on the property ladder but I soon realised that you had to look past the decoration and furniture, to visualise it as a blank space.
Most rooms in a house can be updated with a simple lick of paint and perhaps a new carpet but rooms like the bathroom and kitchen can date quickly. I like a bathroom to have a 'hotel' feel to it and generally being smaller than a kitchen, it's the cheaper of the two to update so here's my tips on bringing a new lease of life to your bathroom in 5 easy steps.
New Bathroom Suite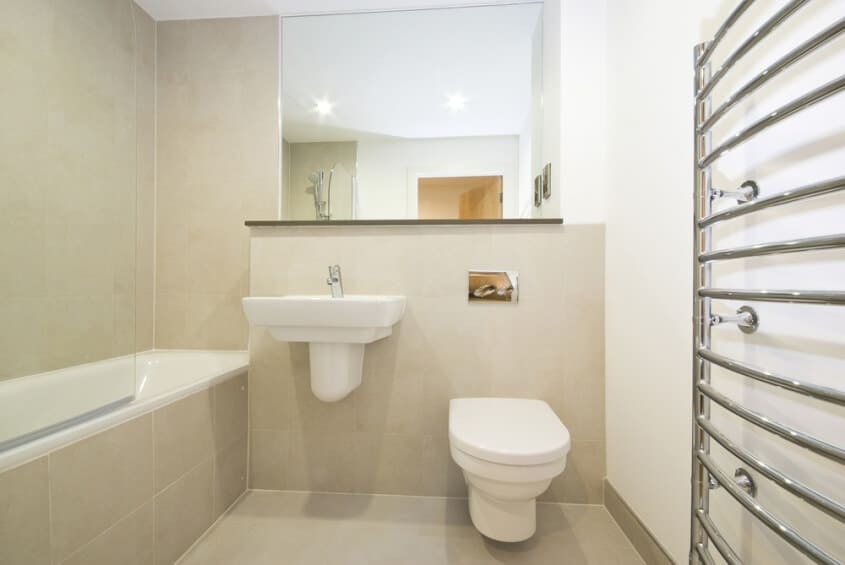 I moved into one house that had a turquoise, yes TURQUOISE bathroom suite and there was no way in the world that I could live with it. Putting in a new white suite doesn't have to be expensive but it makes the world of difference to the look and instantly modernises.
New Tiles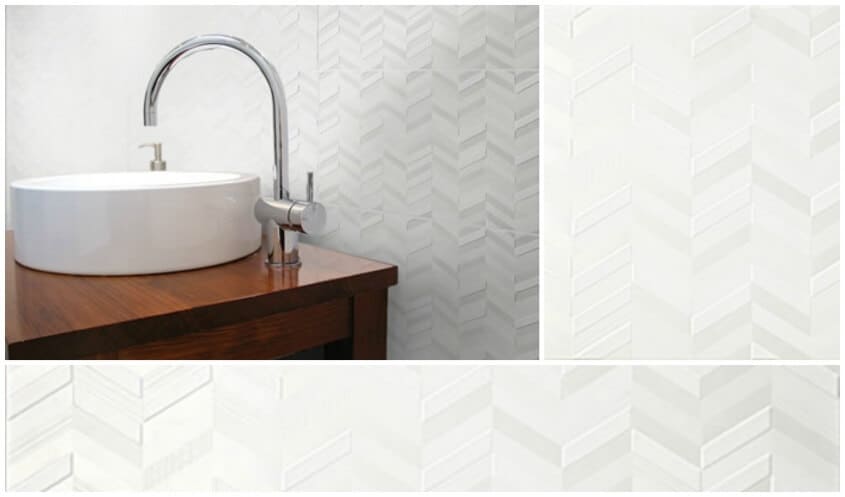 Whether you are looking to just tile a splashback, the shower cubicle or the whole walls and floors, it's a great way to bring a new look to a bathroom and choosing the right tiles you can really achieve that 'hotel look'. I particularly love these Manhattan Winter tiles I spotted on the website for ABL Tile Centre. They just have that 'something' which makes them a bit more special than the norm and will reflect the light from different angles.
Create a Feature Wall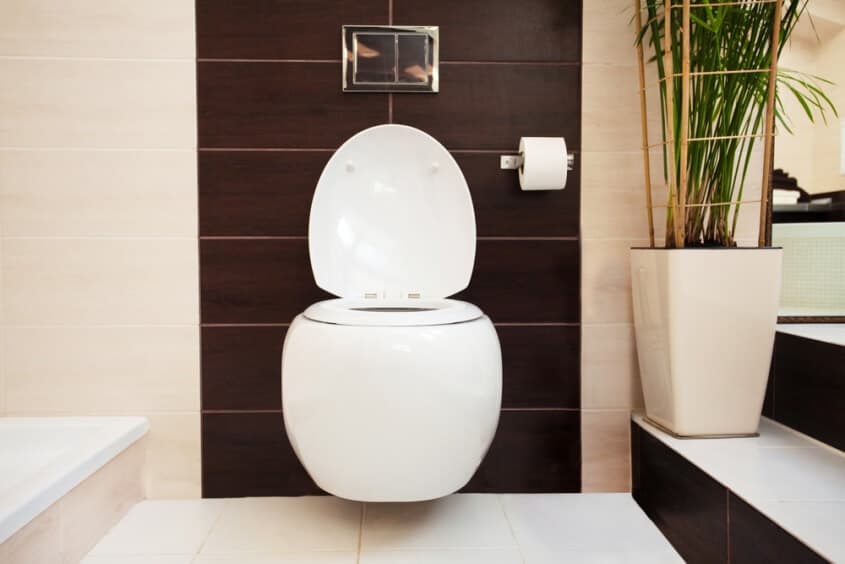 If you're on a tight budget then creating a feature wall is a simple yet effect way to add style to any room, not just the bathroom. Keeping all other walls in a neutral tone to match the wallpaper or tiling you have chosen really helps to keep the cost down and in only wallpapering or tiling one wall you might just be able to push the cost up a little to get a higher quality finish.
Creative Lighting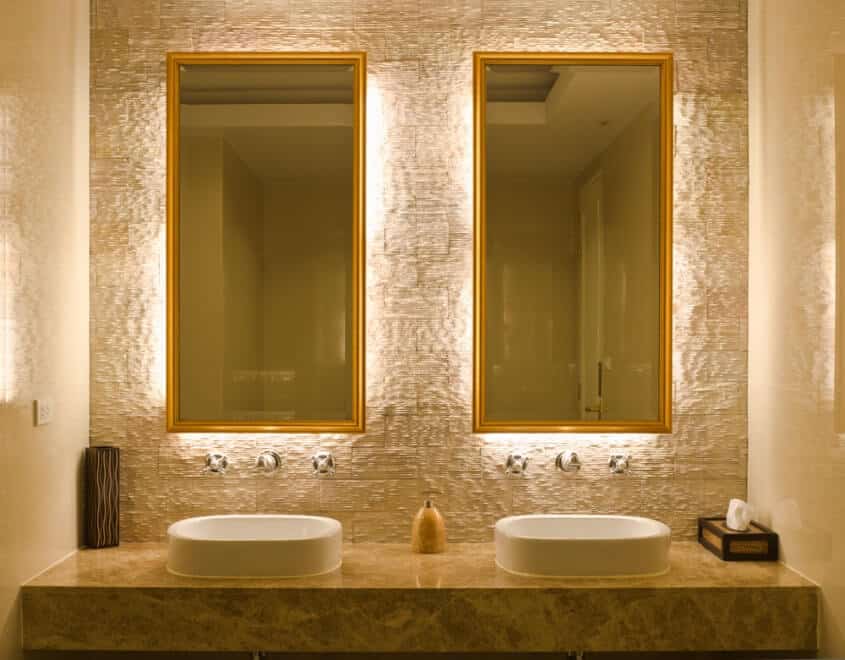 Lighting is a great way of adding mood and style to a room. I love the effect that placing lighting behind these mirrors give. The great thing about this look is that you don't even have to have expensive lighting, just someone who is handy with electrics and knows how to hang a mirror well in order to achieve the right look. Imagine how cool this would look in a white bathroom with colour changing lights, perfect for when you want to relax in the bath with a glass of bubbly!!
Add Artwork
Such a simple way to add colour to your bathroom, you can choose a piece of artwork that you have seen or try creating your own on canvas or by playing around with colours on a favourite photograph. There are lots of different photography tutorials around online that you could try. A hint on the Feng Shui front though, don't add more water pictures as this could flood your bathroom and lose you money!!
Sabina Green began blogging in 2009 as a work at home Mum raising her young family.She loves photography, movies, music, reading and spending time outdoors with her family.
Latest posts by Sabina Green (see all)