Twas the night before Christmas when all through the house, not a creature was stirring . . . except for Mummy, Daddy and Nanna who are anxiously waiting to make sure that these little darlings are sleeping soundly in their bed. For once we are not still running around like headless chickens trying to get last minute jobs done, we are enjoying a glass of wine whilst watching Christmas TV and eating mince pies.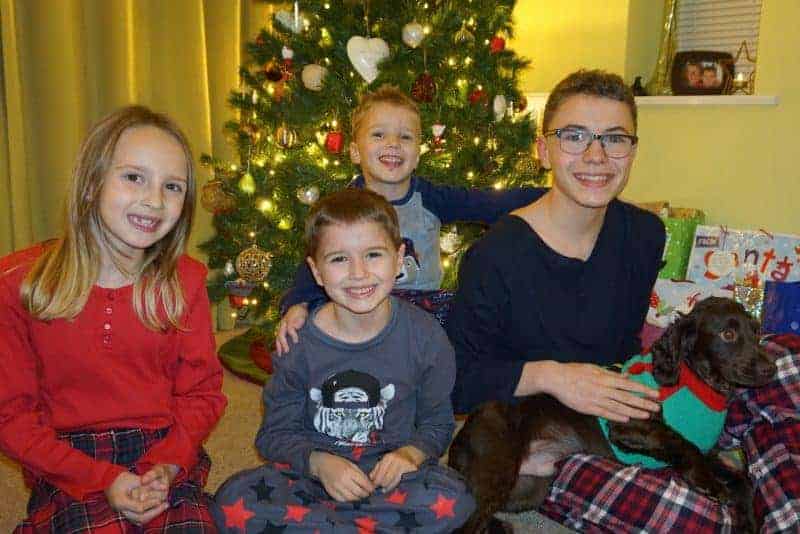 The Beans were all understandably VERY excited before bed, they said goodbye to our Christmas Elf Finley (thank goodness I haven't got to keep remembering to move him around the house for another year). They have left out Mince Pies and milk(??) for Santa, according to Lillie that's what Santa prefers, she saw it on TV? The carrots have been left for the Reindeer and Santa's special key has been left out for him to pop by.
We hope you all have a fantastic Christmas Day tomorrow and all your Christmas wishes come too. Until my next post (when I feel the urge to blog), take care and thank you for reading.
Love,
Sabina, Simon, Will, Lillie, Ollie, Albie and Bramble xxx