Travel Trailer: Is It A Good Option For Families?
Do you love spending time outdoors and exploring new places? If so, a travel trailer may be the perfect option for your family! Travel trailers offer all of the amenities of a regular home, but they are much more portable. This makes them perfect for families who spend their summers on the road. In this blog post, we will discuss the pros and cons of owning a travel trailer and help you decide if it is the right choice for your family!
The Pros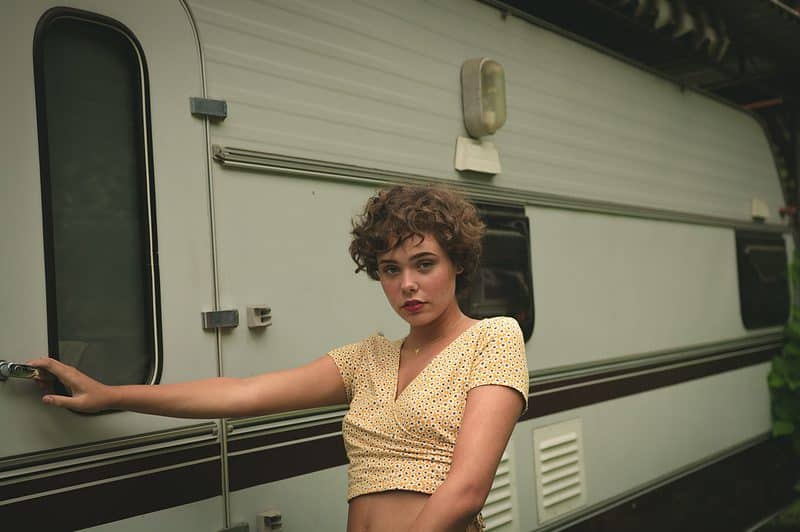 You can design your own space
Travel trailers offer a unique opportunity to customize your own space. From the interior design to the exterior features, you can make each travel trailer your own. This is especially beneficial if you're planning to take long trips or live in your travel trailer for extended periods. When it comes to interior design, there are so many options. You can build bunk beds and couches, install countertops and kitchen appliances, and even add flooring! The custom enclosed trailers are great for larger families or those needing extra storage. Exterior features include awnings, bike racks, and roof racks—all of which can enhance your camping experience. With all of these possibilities for customization, you can create the perfect home away from home that fits all your needs.
Extra Mobility
Another major benefit of owning a travel trailer is its added mobility. Unlike traditional homes, you are not tied down to one location with a travel trailer. You can take your home with you wherever your adventures may lead! This extra mobility is especially beneficial for those who like to explore different parts of the country or just want to change their scenery. Travel trailers also provide an ideal solution if you need a place to stay while travelling between locations. Instead of staying in multiple hotels and Airbnbs, you can save money by just taking your home along with you!
Budget Friendly
Travel trailers can be much more budget-friendly than traditional homes. Travel trailers offer an ideal option when you're not ready to commit to a long-term mortgage or rent agreement. You can purchase the trailer at a lower price and then pay for just the necessary upkeep like insurance, maintenance, and fuel costs. Additionally, if you plan on living in your travel trailer full-time, you don't have to worry about paying rent each month! This makes them a great option for families on a tight budget. Even travel trailer financing options are available if you're looking for a more flexible payment plan.
The Cons
Limited Living Space
The biggest downside of owning a travel trailer is that it does not provide as much living space as regular homes do. Travel trailers typically come in various sizes ranging from 18 to 40 feet, but they still provide much less living space than traditional homes. If you have a large family or need extra storage space, this could be a major drawback for travel trailers. Additionally, if the trailer is a full-time residence, then the limited space can make it difficult to entertain guests.
Difficult To Tow
Another downside of owning a travel trailer is that it can be difficult to tow. Depending on the size and weight of your trailer and the type of vehicle you have, you may find yourself struggling with towing your trailer safely and securely. This is especially true for larger trailers or those who are trying to tow smaller vehicles. Additionally, if you're not comfortable towing the trailer yourself, you may have to hire someone else to do it for you, and that can add extra expense. Some larger trailers can even require a special license to tow them.
Wear And Tear
Finally, it's important to remember that travel trailers are prone to more wear and tear than regular homes. This is because they are constantly being moved around or towed from one place to another. The constant movement can lead to more maintenance costs and repairs down the road. Additionally, if you plan on living in your trailer full time, the wear and tear can add up quickly due to extended usage. Sometimes, the extra maintenance and repair costs can even outweigh the savings you get from buying a travel trailer.
How to make the space more comfortable and family-friendly?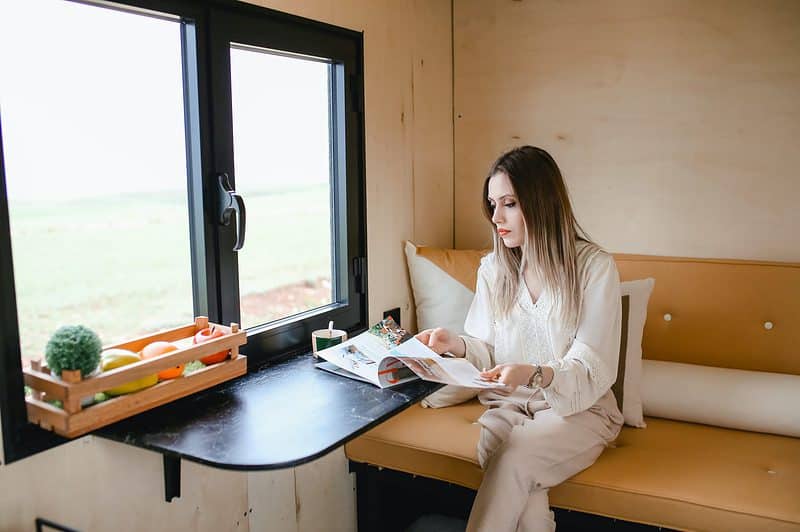 When it comes to making the space more comfortable and family-friendly, you can do a few things. First, focus on the organization by utilizing storage containers or closets for clothes, cleaning supplies, and other items. You can also invest in furniture specifically designed for travel trailers, such as foldable beds or sofas with built-in storage. Additionally, you can add extra seating with chairs or benches that fit your space. Finally, don't forget about creature comforts like area rugs, curtains or shades, and decorative pillows, which will make the trailer feel cosier and inviting for your family!
How many people can comfortably stay in a travel trailer?
This depends on the size and layout of your travel trailer. Smaller trailers can typically accommodate up to four or five people, while larger ones may be able to fit six people or more. As a general rule of thumb, it is always best to check with the manufacturer for the exact capacity of your specific travel trailer model so you can plan accordingly. Additionally, if you have small children, you should factor in their sleeping accommodations when determining how many people can comfortably stay in your trailer.
At the end of the day, a travel trailer is an excellent option for families looking for budget-friendly living arrangements or just want more mobility in their lives. They offer plenty of customization options so each family can design their own unique space that meets all their needs. However, it's important to take into consideration all of the pros and cons before making your decision. With careful consideration and research, a travel trailer could be the perfect choice for your family!