Travel Guide to The Bahamas
The Bahamas, or, to give it its official name, the Commonwealth of the Bahamas, is many a traveller's dream destination. Situated between the North Atlantic and Flordia's east coast, this country is actually comprised of over 700 different islands and archipelagos, bordered by stunning coral reefs and masses of ocean trenches.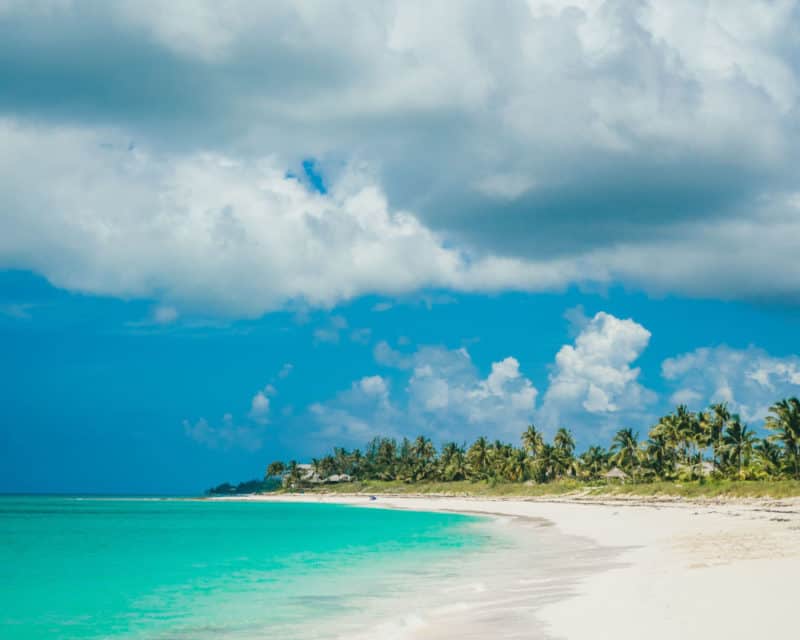 It's as close to paradise as we're likely to get here on earth, and if you're thinking of planning that once in a lifetime trip to the Bahamas, here's everything you need to know.
Islands in the Bahamas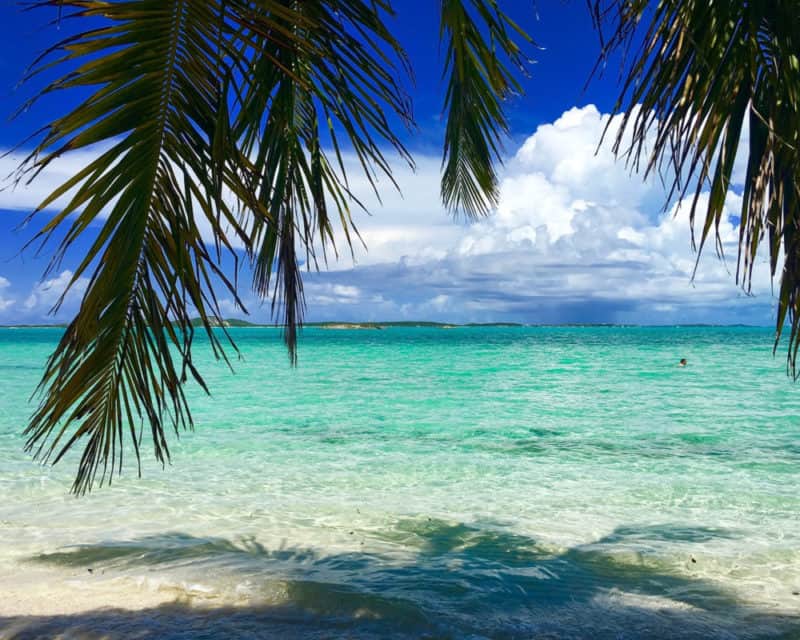 Nassau is the capital of the Bahamas and, as such, is the place where many first-time visitors to the country tend to land. It's a vibrant, eclectic mix of modern culture and conveniences with old-time Bahamian grit.
Next door to Nassau and connected by Nassau Harbour Bridges is the entertainment capital of Paradise Island. With its mega-casinos, entertainment resorts, water parks, and all sorts of water sports and activities, it's a hotspot for adrenaline junkies and culture fiends.
Grand by name and grand by nature, Grand Bahama is home to Freeport, the largest city on the islands. With a diverse landscape ranging from crisp white sands to mangrove swamps and coral-lined coves, this is an island for the explorers among you.
For a truly memorable holiday, nothing quite beats an adventure to the Out Islands. Each of these islands has its own distinct personality; Harbour Island, for example, is where you'll find lavish holiday villas and boutique hotels, while Andros offers a more rugged side of Bahamian life.
Things to See and Do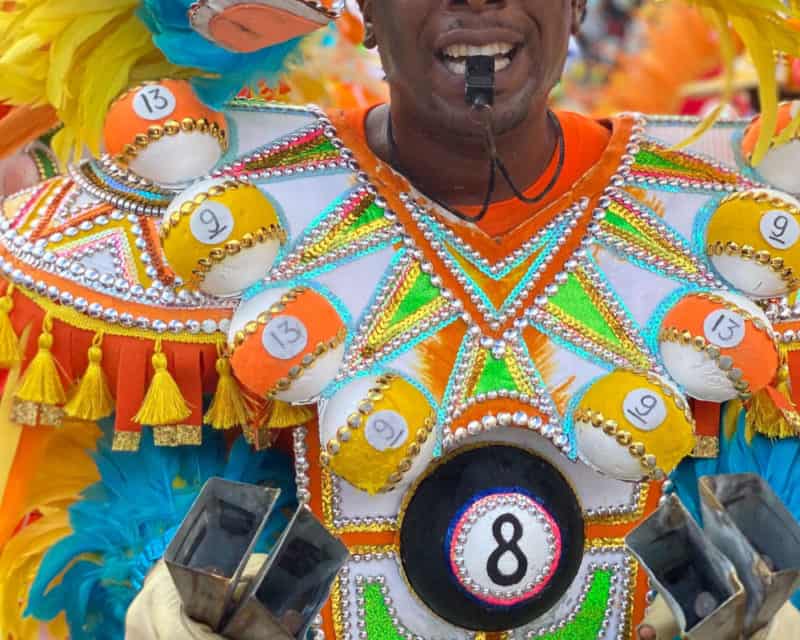 With so many islands to explore, you'll never run out of things to do during a trip to the Bahamas.
While the larger islands appeal, you must take a trip to the Out Islands if you want that authentic, off the beaten path experience. Cat Island is one of our personal favourites, and it's just a short flight away from Nassau, so it's easy to explore during a day trip.
Here, you'll find Mount Alvernia and its medieval monastery, The Hermitage. As the highest point in the entire region, the views here are spectacular, and you'll feel like a true explorer when you reach the top. Make sure you check out the local cuisine here, too; Cat Island offers up the best-fried fish around.
Cat Island also hosts an annual Rake and Scrape Music Festival, held during the local Labour Day weekend in early June. Rake and Scrape is the traditional music of the Bahamas and is typically played with local and homemade instruments such as goatskin drums, handsaws, concertinas, and basses made from washtubs.
Other events to check out include the All-Andros Crab Fest, held during the second weekend in June, and, of course, Junkanoo.
The Bahamian Carnival, Junkanoo, is a spectacular street parade encompassing music, dancing and colourful costumes. The main action occurs on Boxing Day and New Year's Day, with several "off-events" held throughout the year, such as the Junkanoo Summer Festival in July.
Nightlife and Dining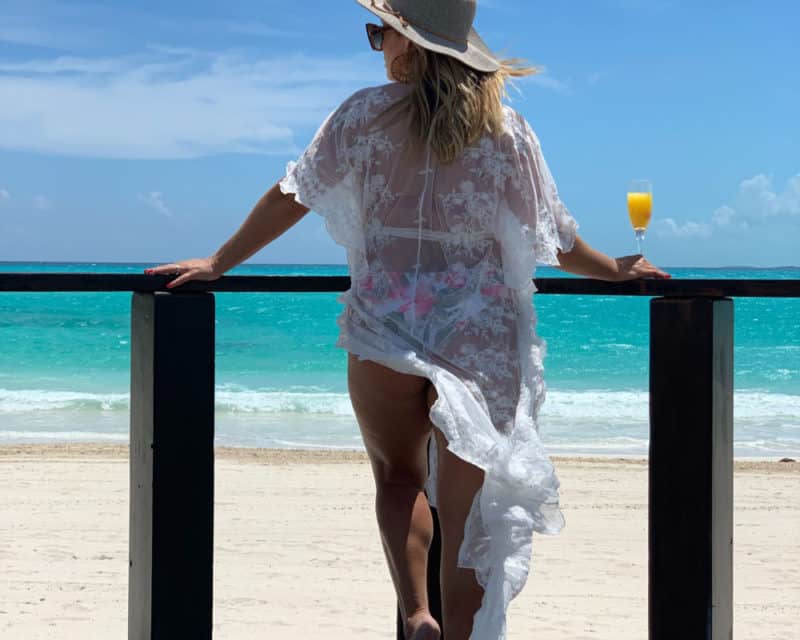 When the sun goes down in the Bahamas, the party really starts. As you can imagine, there are plenty of nightlife options available to tourists on the islands. However, the main action can be found in Nassau and Paradise Island. Club Fluid is one of the hottest venues for reggae and Caribbean music, while Aura at the Atlantis Resort has many celebrities and a VIP following.
Seafood is typically what's on the menu in restaurants across the Bahamas. The national dish of conch – deep-fried mollusc – isn't exactly in short supply, and you'll also find plenty of dishes like fried grouper burgers and stone crab claws to tuck into.
The Graycliffe Restaurant in Nassau leads the way in serving up continental cuisine, while the Bahamian Club at Atlantis tops the list for fine steaks and international dishes. However, for truly authentic Bahamian cuisine, you need to check out the street food shacks at Arawak Cay, aka Fish Fry. As the nickname suggests, this is the place to go for delicious, home-cooked seafood.
When to Visit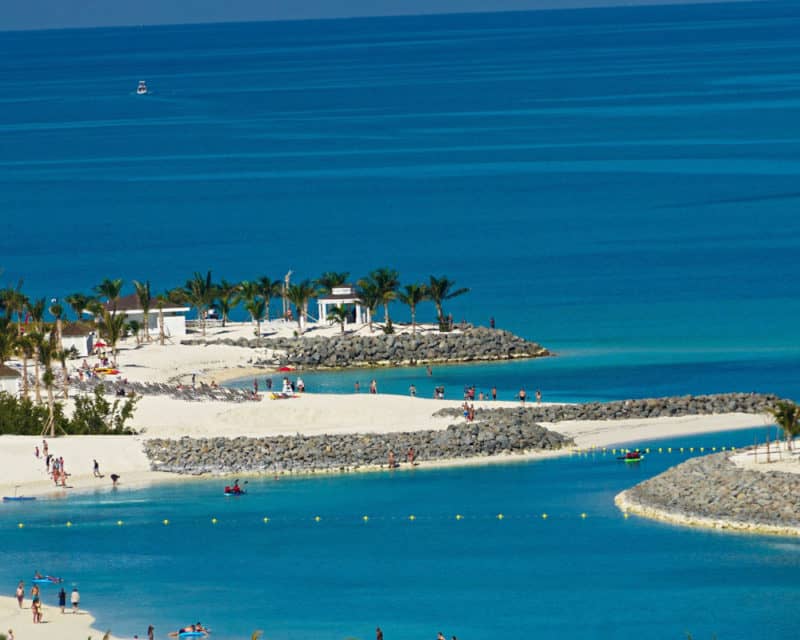 With its 340 days of sunshine and gorgeous climate, the Bahamas certainly seems like a year-round destination. However, certain seasons are more favourable to visitors than others.
The dry season is between December and April when accommodation rates will be at their highest. On the flip side, during August and October, many of the attractions and hotels on the Out Islands will close for upgrades, some for a month or more.
The best time to visit the Bahamas is between April and June; you'll avoid hurricane season and be able to benefit from cheaper rates.