Top 6 Most Popular Fishing Destinations in Florida
Florida has beautiful beaches, amazing theme parks, and diverse culture. But did you know that it is also a top fishing destination? There are countless spots to cast your line and catch some fish in the Sunshine State.
Popular Fishing Destinations in Florida
This article will discuss six of the most popular fishing destinations in Florida. Whether you are a beginner or an experienced fisherman, there is a spot on this list.
1. Pensacola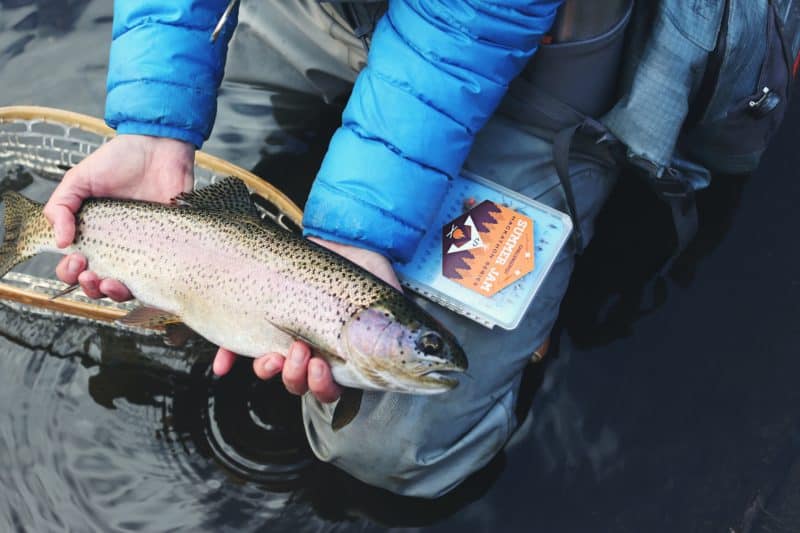 Pensacola is located in the northwestern part of Florida and is known for its sugar-white beaches. It is a popular spot for many different types of fish, including redfish, trout, and flounder. Many Pensacola based fishing charters companies offer fishing trips in Pensacola, so it is a great place to start if you are new to fishing. Pensacola is also home to the Pensacola International Billfish Tournament, one of the world's most prestigious fishing events. If you are looking for a challenge, this is the place for you.
Pensacola Beach Pier and Perdido Key are some of Pensacola's most popular spots to fish.
Pensacola Beach Pier
The pier offers a great view of the Gulf of Mexico, and you can catch a variety of fish off the pier, including pompano, Spanish mackerel, and catfish.
Perdido Key
This key is located just west of Pensacola and is known for its clear blue waters. You can fish from the shore or on a charter boat. The most popular fish to catch in Perdido Key are red snapper, grouper, and amberjack.
2. Key West
Key West is a popular destination for both tourists and anglers. This island town is located at the southernmost point of the continental United States and is known for its beautiful sunsets, stunning beaches, and great fishing. Key West is home to a diverse range of fish, including tarpon, bonefish, permit, barracuda, and shark. In addition, the waters around Key West are some of the most pristine in the world and offer excellent visibility for those who want to go snorkelling or diving. You should look into Key West Fishing Charters for your next fishing trip.
3. Islamorada
This village is located in the upper Florida Keys and is known as the Sportfishing Capital of the World. Islamorada has some of the best fishing spots in all of Florida. You can charter an inflatable pontoon boat or go fishing from the shore. Some of the fish you can catch in Islamorada include tarpon, bonefish, and permit.
When planning your trip to Islamorada, check out the local attractions, such as the Theater of the Sea and the Windley Key Fossil Reef Geological State Park. And if you are looking for a place to stay, many hotels and resorts are located in the village.
4. Cocoa Beach
Cocoa Beach is the spot for you if you are looking for a place to fish close to Orlando. This beach town is just an hour away from the city and is known for its excellent fishing opportunities. It is a fishing destination perfect for both beginners and experienced anglers. This beach offers plenty of opportunities to catch redfish, snook, flounder, and sea trout. In addition, the area is known for its large tarpon population. Experienced anglers can try their luck at catching one of these giants on a fly rod. The best part is that Cocoa Beach is also a great place to enjoy the beach and relax after a long day of fishing.
5. Boca Grande
Boca Grande is located on the southwest coast of Florida and is known for being one of the best tarpon fishing spots globally. Tarpon is a type of fish that can grow over seven feet long and weigh over 200 pounds. Boca Grande is the place to go if you want to catch a big fish.
The waters around Boca Grande are also home to many different types of marine life. You might see dolphins, manatees, or even sea turtles while you are out on your fishing trip. Boca Grande is a great place to fish if you are looking for a challenge. But it is also a great place to relax and enjoy the Florida sun.
6. Lake Tohopekaliga
Lake Tohopekaliga, also known as Lake Toho, is a large lake in Osceola County, Florida. The lake is well-known among anglers for its excellent fishing opportunities. The lake is home to various fish, including largemouth bass, bluegill, catfish, crappie, and Seminole bass. In addition, the area is known for its large population of alligator gar.
Anglers can catch these fish on various baits, including jigs, crankbaits, and spinnerbaits. The best part about fishing at Lake Toho is that you can do it from the comfort of your boat. Launch your boat at one of the many public ramps and start fishing.
As you can see, there are many great places to go fishing in Florida. So, whether you are a tourist looking for a place to relax and catch some fish or a fisherman looking for the best place to snag that trophy fish, Florida has something for everyone. So, get out there and start fishing today.