Top 5 Advent Calendars for adults this Christmas
I may be 42 years old but I still get excited about Advent Calendars when the 1st December approaches, so without further ado, here's my pick of the best Advent Calendars for Adults.
Hotel Chocolat – Chocolate Advent Calendar for Two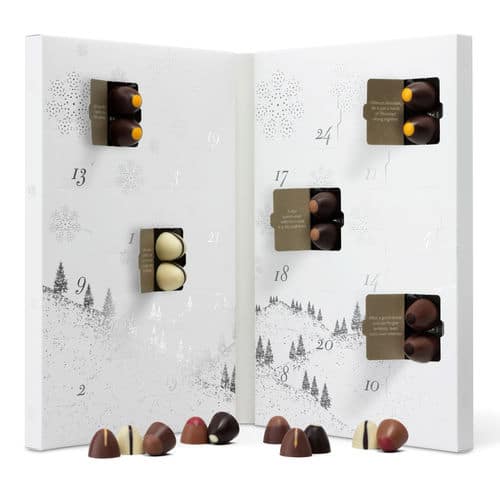 Ordinarily, I wouldn't advocate sharing my advent calendar with anyone but actually, the Hotel Chocolat Chocolate Advent Calendar for Two is quite romantic. With 24 sleeps to go, the Hotel Chocolate Advent Calendar promises two mini truffles each day hidden behind one door. Personally, I'm looking forward to the salted caramel cream but for Simon, it has to be the gingerbread praline. Which flavour are you excited to uncover? Will it be the Madagascan vanilla, Raspberry Rush or Classic truffle?
Tropic 12 Days of Christmas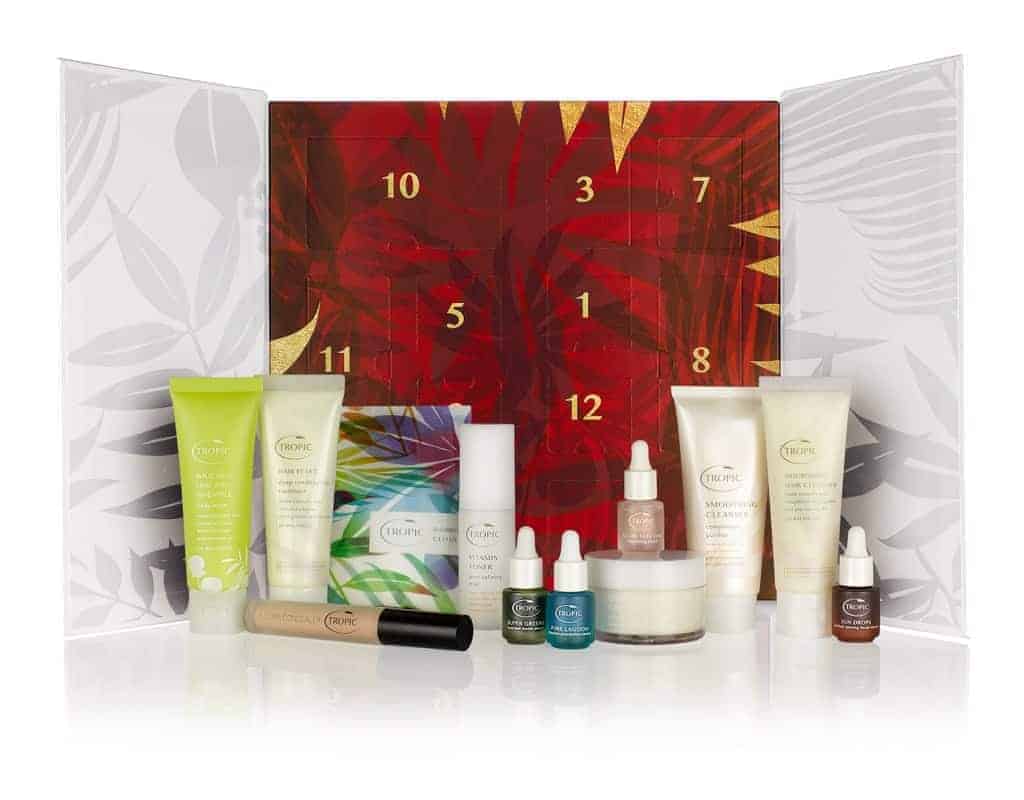 This one of a kind, limited edition collection is the gift that just keeps on giving. With a skin treatment for each of the Tropic 12 days of Christmas, this festive collection brings together our bestselling, multi-award-winning and most loved products for you to open on Christmas Day, and enjoy into the new year. I was lucky enough to win this calendar at a recent Queensgate Qblogger Event.
This collection contains: • Smoothing Cleanser (50ml) + Bamboo Face Cloth • Vitamin Toner (30ml) • Skin Feast (20ml) • Elixir (5ml)• Super Greens (5ml) • Fruit Peel (5ml) • Sun Drops (5ml) • Pure Lagoon (5ml) • Nourishing Hair Cleanser (50ml) • Hair Feast (50ml) • Wild Mint, Lime and Pineapple Body Wash (50ml) • Whipped Body Velvet: Coconut Cream (50ml) • Illuma Concealer (4ml)
Yankee Candle Wreath Advent Candle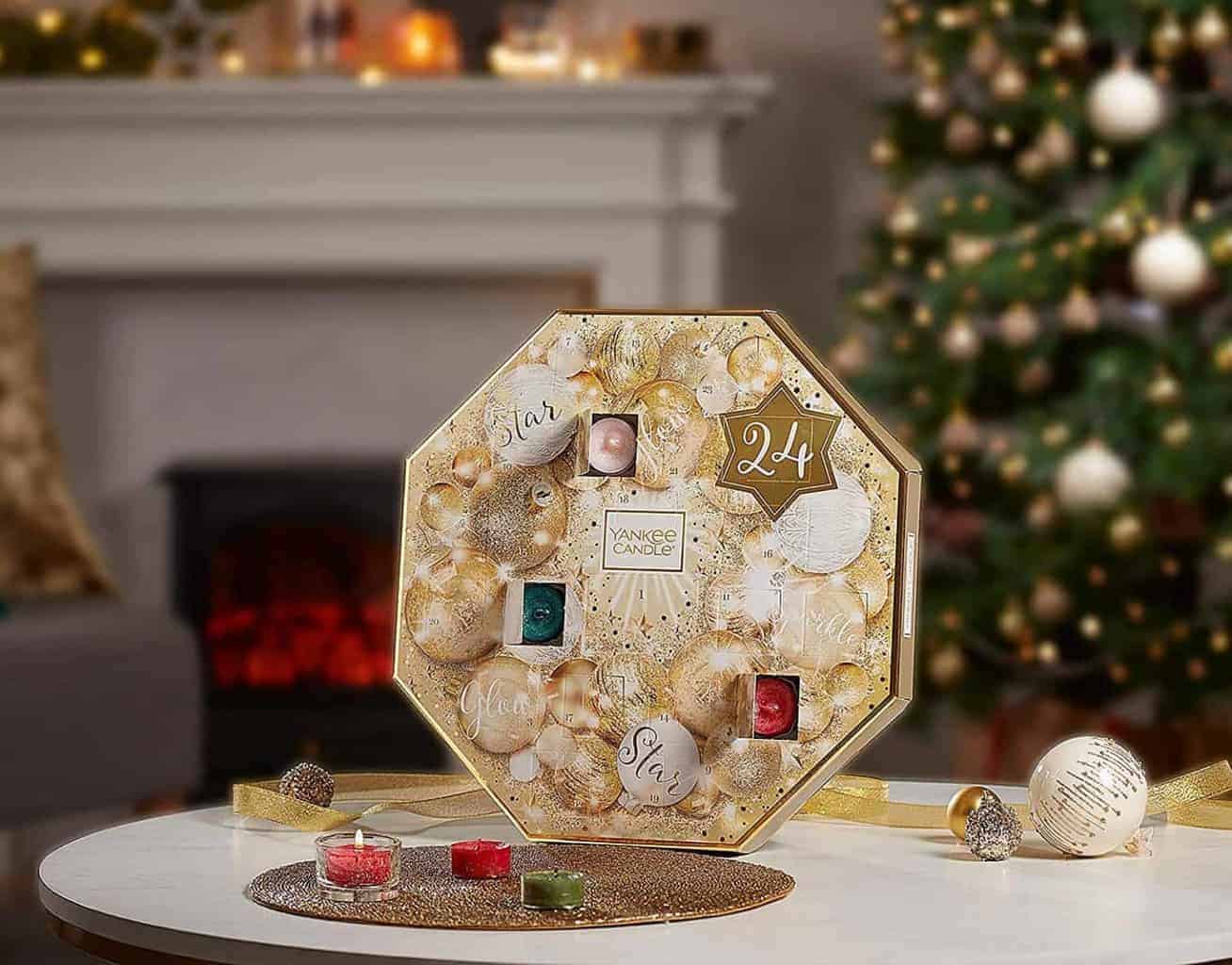 Add some festive sparkle to your holiday countdown. The image of gold and silver ornaments strung with holiday lights makes the perfect wreath to mark each day of this magical season.

Each window of the Yankee Candle Wreath Advent Calendar opens to reveal a Scented Tea Light Candle—4 each of NEW Icy Blue Spruce, Glittering Star, All is Bright, Crackling Wood Fire, Snowflake Cookie, and Sparkling Cinnamon. A clear glass tea light candle holder completes this festive Advent Calendar.
In the calendar, you will find: Tea Lights Candles 3 x NEW Icy Blue Spruce, 3 x NEW Glittering Star, 3 x All Is Bright, 3 x Crackling Wood Fire 3 x Snowflake Cookie, 3 x Sparkling Cinnamon, 3 x The Perfect Tree, 3 x Winter Glow, Accessory: 1 x Glass Tea Light Holder.
Beer Advent Calendar 2018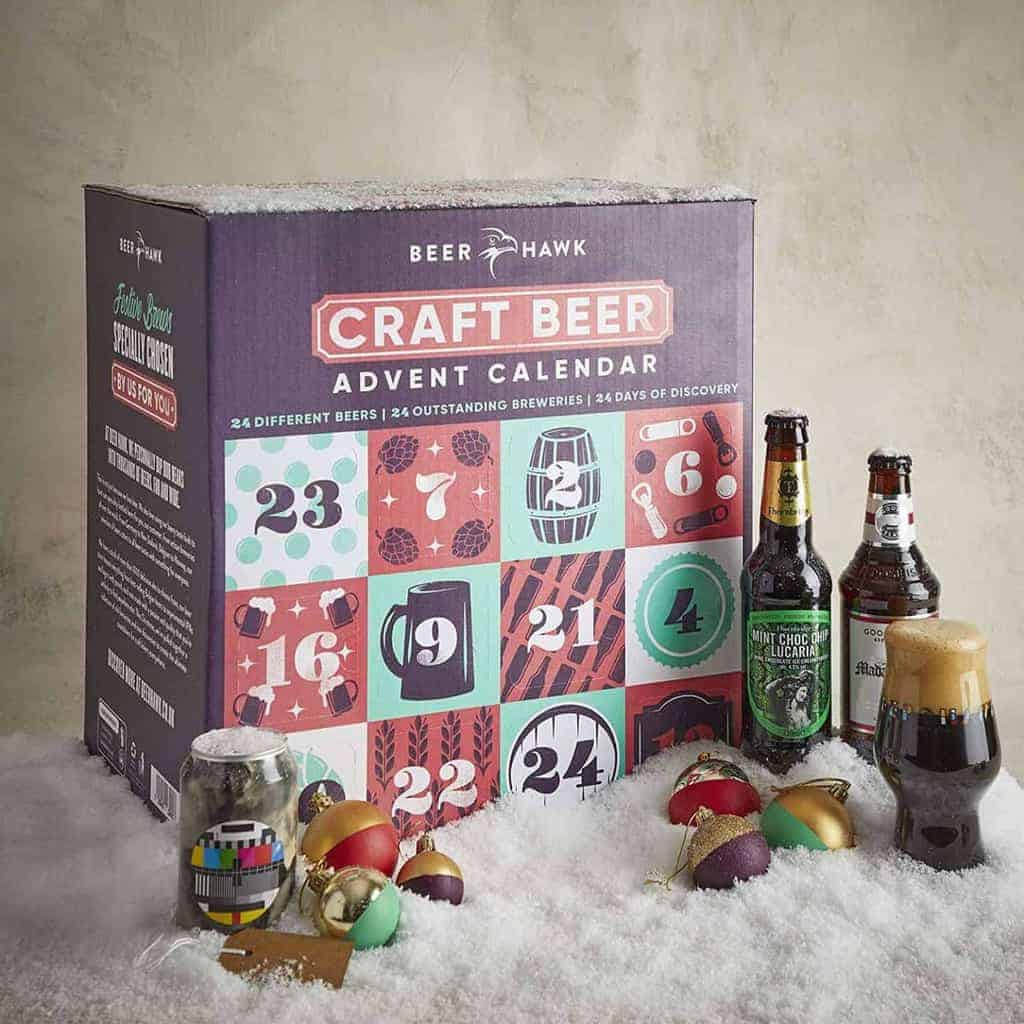 This Advent Calendar would make Simon very happy indeed though I might suggest he opens this one each day after work rather than before!! In the Beer Hawk Advent Calendar you'll find 24 Amazing Beers from Breweries around the world.
Calendar includes: 5 exclusive beers that you won't see anywhere else and 4 UK Exclusives! Mikkeller, Thornbridge, Sierra Nevada, Magic Rock, Wild Beer, Founders, North Brewing Co and many many more!
Gemstone Geological Advent Calendar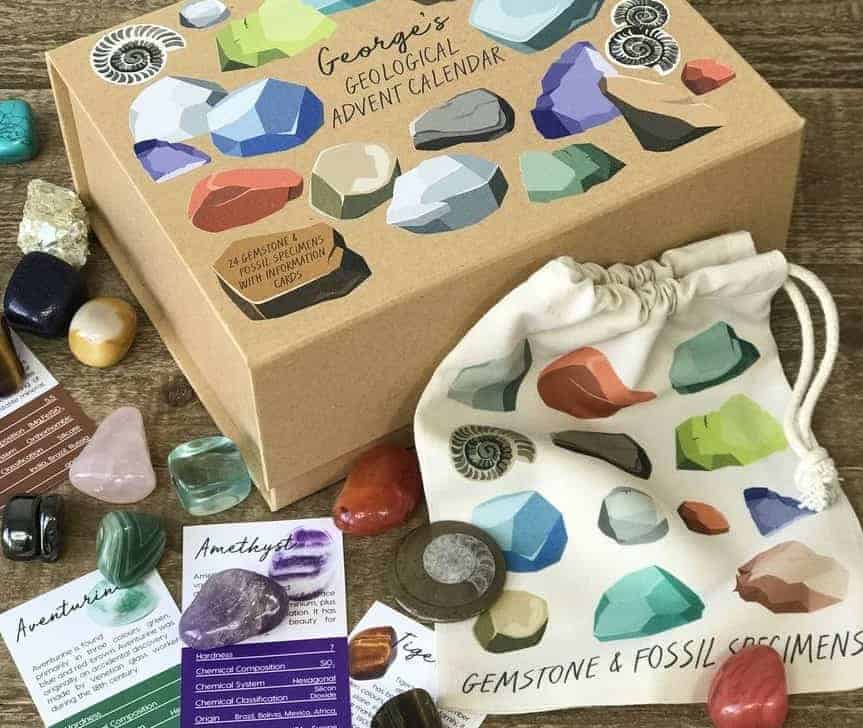 A unique and original Advent Calendar with a difference. Our Gemstone Geology Advent Calendar introduces a new gemstone every day – educational and fun. I have long had a fascination with crystals and gemstones and truly believe in their magic. They have helped and healed me many times throughout my life.
An alternative advent calendar. The personalised box is full of 24 individually packaged and numbered gemstones and fossils, all with an information card. One to open for each day of advent. There is also a drawstring cloth bag to keep the contents in once opened.