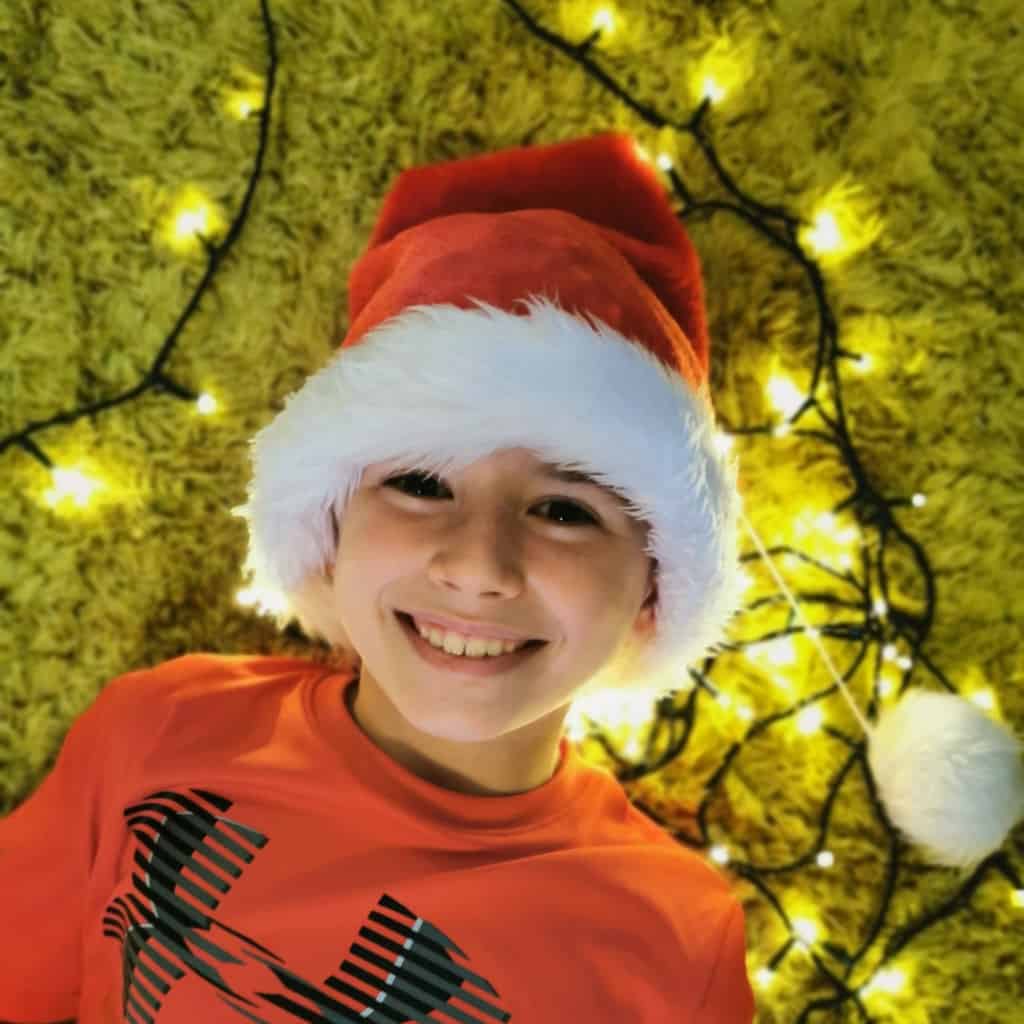 Tips for Families on How to Pose for Cute Photos at Christmas
One of the most important parts of Christmas is the family photos that you take. Whether it's you, your spouse and your kids, or just a bunch of friends, getting a nice shot of everyone is something that's always nice to look back on. There's something to be said about spur-of-the-moment pics, but turning your family photo into a fun project you can all work together on will yield much better results.
1. Outfit Coordination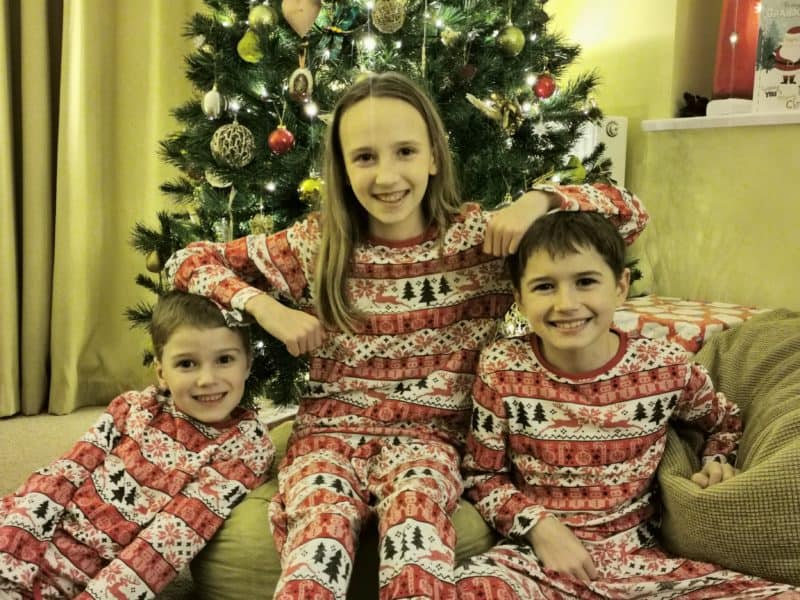 One of the easiest ways to make a family picture look cohesive is by coordinating everyone's outfits. Even if it's just a few colour changes, going from all-red to red and green can really impact how nicely your shot will turn out.
You can even use clothes to set the tone of the picture. A fun thing to do with the family is to get matching pajama sets that reflect the spirit of the holiday. A great bonus is that pajamas make excellent loungewear, so you can just hang out in your matching clothes all day if you want to.
Don't be afraid to use scarves, hats, and other cold-weather accessories like earmuffs. They make for great touches in photos with small children that you wouldn't want to be without!
2. Fun And Festive Background
Every family has to find something that they all like to do together. Even if it's just board games or drinking soda, having a solid activity in mind will make family photos go much more smoothly.
For example, if you all like playing board games, you could pose for a photo in front of your family Christmas tree with the pieces from your favourite game. A good way to showcase the favourite activity in a family photo can be setting the scene by putting the game on a table or hanging lights around it to make it look like you're just getting ready to play. Feel free to let everyone's individual personalities shine through by having one person prop up the game while another puts their favourite board game piece in the photo.
If no activity works for you, then try something festive like setting up lights around your living room to make it look like a winter wonderland. An even easier option is to pose outside with snow on the ground and icicles hanging off your roof.
3. Act Natural
Family photos are all about celebrating your family and what makes it special, so don't be afraid to let yourselves have fun! You can pretend to make a snowball fight with your kids. Or you could put an ornament on top of everyone's head before taking the picture.
Being relaxed will make your pictures look comforting and sweet, so it's important to go with something you're all comfortable with. For example, a good pose for a family photo with young children is to have everyone sit down and gather close together. You can even use a blanket or pillows as a backrest if you want it to look like you're just hanging out on the couch at home.
Cute Christmas pictures with your family don't have to be a lot of work! If you play with different poses and have fun, it will show in the results.
4. Play With Lights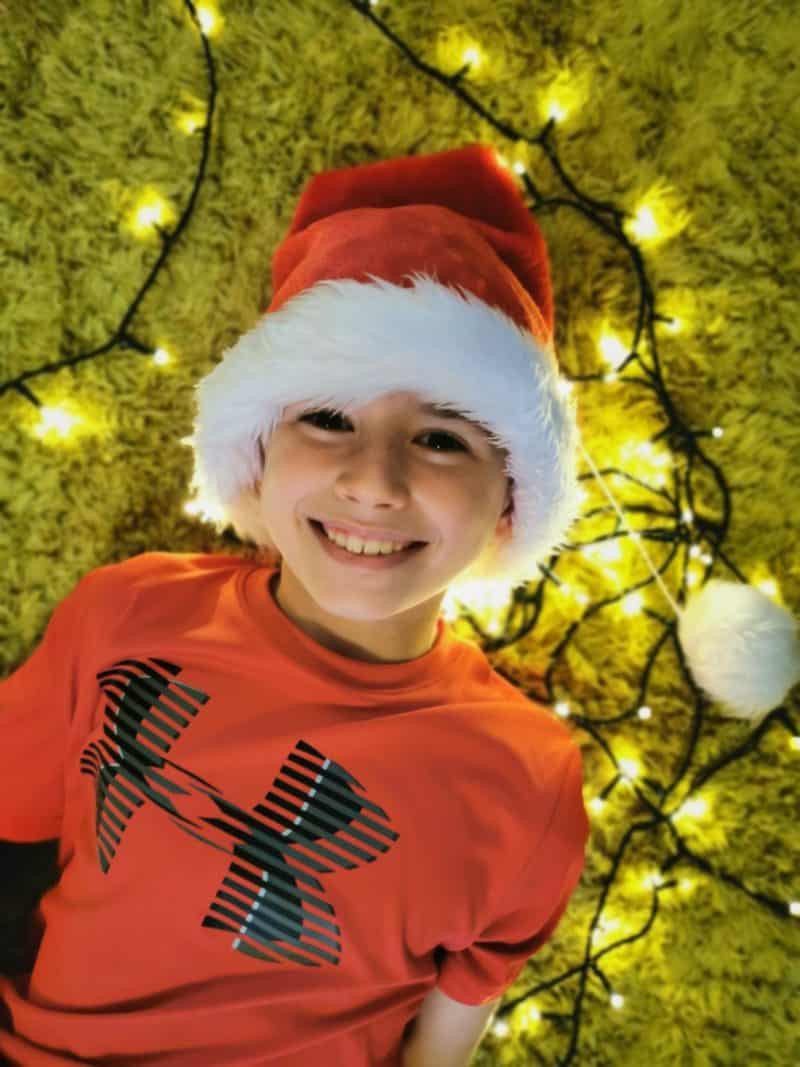 Christmas lights are one of the most iconic holiday decorating elements, so don't be afraid to take advantage of them in family photos! You can have your entire family sit or stand near a string of Christmas lights for an awesome effect.
If you have a fireplace, then taking pictures with it is always a great option. Not only will it make your family photos feel cosy, but it'll also look super festive with the warm glow of the fire. Just be sure to set up a simple scene around the fireplace beforehand so you can focus on yourself and your family.
You can also play around with other elements like Christmas presents, candy canes, and stockings to make your pictures look extra cute! If you're feeling extra creative, then try posing with an ornament or two in one hand for a nice touch.
5. Keep Your Eyes Open
One of the most important parts of taking a great photo is making sure that everyone's eyes are open. It's easy for little children to close them while posing, but it can really take away from your picture if they're closed in the shot. You can help prevent this by asking kids to blink multiple times before you take the picture. An easy way to help them out is to use an extra prop like a candy cane or holiday ornament that's easily within reach for them to play with.
Creating memories with your family is a fundamental part of the holiday season, and that's why it's so important to take tons of photos with them. The joy you'll feel when looking back at your pictures will make it all worth the effort. You can use these tips to take family photos that'll warm even Santa's heart! Be creative and have fun with it, and the end results will definitely show how much you love spending time together.