Tips for being the best grandparent
Becoming a parent is one of the greatest miracles that we can experience. A child that you brought into the world is now this little bundle of joy and curiosity, constantly discovering the world around them and providing endless laughs and exhaustive days at the same time.
What can make this even more surreal is when that child, your baby, grows up and has a child of their own. This person was only your little baby a few years ago, right? At least, that's what it seems like. And now, they have become a parent themselves, making you a grandparent!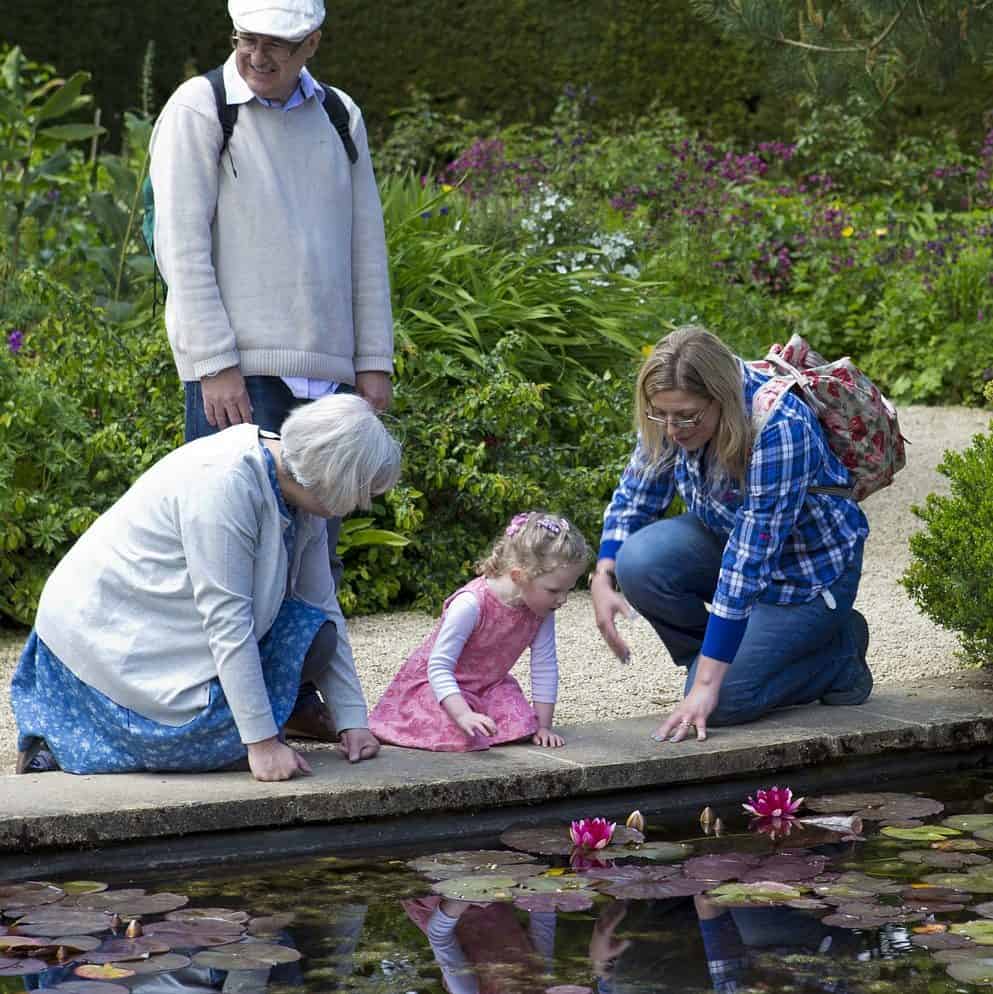 Now that you are in a new stage of life where young children have returned, you are taking on a whole new role in the family. You might be asked to babysit to give the parents a little bit of a break. You have the chance to love and care for these grandchildren in a way that supports their parents. There are so many great ways for you to be the best grandparent to these little ones, and here are just a few of them.
Offer to help with babysitting
Although you have taken on this new role of being a grandparent, you are still a parent yourself. Giving your son/daughter and their partner a break sets them up to be even better parents as they get a chance to recuperate and have a mental reset. You can do this just for a day, or even over a weekend or a couple of days. Young parents need a lot of support as they navigate this tiring adventure, and you can be a helpful resource for them to have some time to recover.
As said before, becoming a parent can be difficult. They may have left the hospital with their newborn wondering, "how in the world do I keep this thing alive?" You are a fountain of knowledge yourself, having already raised children to adulthood. However, it is important not to inject too much information into the new parents' brains all at once. They will ask for advice, and you should be ready to give it to them. Maybe recommend a good parenting book that you have read. Have some ideas of habits that you formed raising them that worked well and be ready to share when they ask for help. It is likely that they are receiving tons of advice from a lot of different sources like friends, other family members, the internet, and even strangers that they encounter around town. While these new parents will have their own identity and style, offering your tidbits of wisdom could bring them peace of mind when they need it most.
Stay active to be involved
As we age, our bodies naturally begin to decline. However, staying active and engaging in exercise regularly will allow you to be healthy for a longer period of time. This will increase the level of involvement you can have in the lives of your grandchildren. If you lead a healthy lifestyle and are able to remain independent, you can spend more time visiting and playing with them. Neglecting your health could reduce your independent lifestyle, and possibly end with you becoming a resident in a nursing home. Along with some of the issues that come with long-term care facilities, your access to your grandchildren will become more limited in this environment. Stay active, maintain your health, and have more time with your grandchildren. This will help them learn more social skills as they get to interact with others outside of their immediate family.
Read and play games
Engaging the mind of your grandchild is the best way to help in their development. Plus, it can be a great bonding experience when done together. Brush up on your reading out loud skills, and break out some of those board games that you haven't touched in a while, (or buy some new ones). These kinds of activities will help their mind expand as they explore their universe and discover the world around them. Playing games can teach them the value of competing respectfully and having fun whether they win or lose. It will also create a tradition that they can fondly remember, like "I always loved playing Sorry with Grandma and Grandpa."
You have a chance to be a positive influence
The new parents will look to you for wisdom, helpful tips, and babysitting duties, but they will also look to you to provide love and care for their children. Time is the most valuable resource you have as a grandparent, and spending quality time with the little ones can be beneficial for their development and even for your long-term health. Nowadays, you can Google "how to be the best grandparent" and get thousands of results to point you in the right direction. Be open to learning how you can be a great support to this young family and your influence will have a significant impact as the children grow.