Things to Do and Must-See Attractions in Denver
Denver is known as the "Mile High City" because it sits at an elevation of five thousand feet above sea level. It's also the largest city in Colorado and was ranked as one of the best cities for Millennials according to Forbes. There are many attractions worth checking out, so take your time exploring this great city! Denver has a lot to offer with its world-class art scene, sports teams, cultural diversity, thriving nightlife, and foodie culture. Check out some of these must-see attractions while you're there! Continue reading for more details.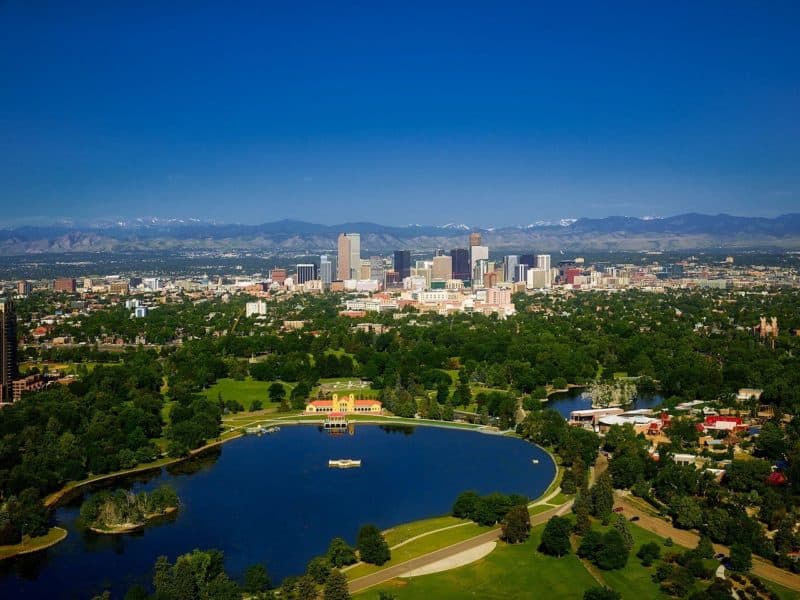 Getting to Denver
Since Denver is a large city you can arrive there by any means you choose. However, if you are adventurous and don't mind spending a little extra money, you can use an RV to get there. According to the people behind https://www.rvezy.com/rv-rental/usa/colorado/denver, if you are eager to have an RV experience, and you are already in the Denver area, there are plenty of available RV rental options available, and you can choose what you feel is the most fitting for you. If you are not an RV enthusiast but still want to arrive by vehicle, there's always the option of renting a car. There should be plenty of available cars within the city, and you can even rent luxurious vehicles if you feel like splurging and want to arrive in style.
If you are travelling by plane, there is a nearby airport you can use: DIA (Denver International Airport). There will be shuttles available to take you downtown or even some nearby hotels, but keep in mind that many of the parking lots charge fees (at least $15 per day).
Denver Art Museum
The Denver Art Museum is Colorado's largest art museum, hosting many local and international exhibitions. There are over 70 galleries as well as the TAG (Temporary Autonomous Gallery) which features temporary exhibits that change every few months. The DAM also has a large collection of Greek and Roman antiquities, Japanese and Korean artwork, Pre-Columbian art, and Latin American folk art.
The Denver Art Museum is considered one of the top art museums in the world, both by popular opinion and recognition from expert sources. Whether you're an art aficionado or casual museum-goer, you will appreciate its artistic diversity. The museum offers a wide array of exhibits for all ages, including ancient art, modern and contemporary art, as well as a variety of special exhibitions. The museum complex also includes outdoor venues such as sculpture gardens and public performance spaces.
Cherry Creek Shopping Center
Located along the Cherry Creek North shopping district in central Denver, this upscale mall has been ranked by Forbes as one of the top 10 most visited shopping destinations in America. The mall features luxury stores, gourmet restaurants, and unique speciality boutiques for clothes, gifts, and accessories. The mall's annual holiday light show is spectacular!
16th Street Mall
The 16th Street Mall is a popular destination for both Denver residents and visitors. This shopping centre features many retailers, department stores, restaurants, and cafés. It's also host to various cultural events. The mall is located along the original route of Denver's first streetcar system.
Denver Museum of Nature & Science
The Denver Museum of Nature and Science is one of Colorado's largest museums! There are multiple permanent exhibits including the popular Dinosaurs in Their Time which showcases 16 life-sized dinosaurs with moving parts. The museum also features many rotating exhibits throughout the year, making it a great place to visit year-round. There is also an IMAX theatre that hosts 3D films and educational movies throughout the day.
Cheeseman Park
Cheeseman Park is one of Denver's most popular parks, located in Capitol Hill near downtown Denver. The park offers lush grass, playgrounds, picnic tables, scenic views of the city, and public art. Travelling is a lot of fun, but don't forget to keep your luggage safe when travelling, as missing documents can cause a lot of problems. The park hosts various events such as movie screenings and concerts throughout the year.
Denver Broncos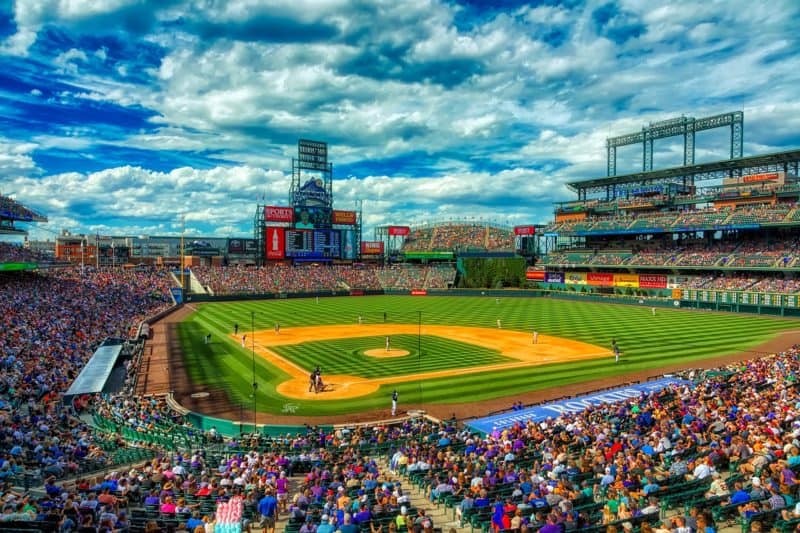 The Denver Broncos are the city's professional football team, winning six AFC championships and two Super Bowl titles. You can see them play at Sports Authority Field at Mile High, which opened in 2001. The stadium is known for its views of the Rocky Mountains and was recently renovated to include more seating, modern amenities, and improved transportation infrastructure.
Denver Nuggets
The Denver Nuggets are part of the NBA's Northwest Division along with other teams from Northwestern states, including Utah Jazz, Minnesota Timberwolves, and Portland Trail Blazers. The team was founded in 1967 and currently plays at the Pepsi Center just off of I-25, conveniently located near downtown.
Denver Zoo
The Denver Zoo is known for its world-renowned animal collection and local conservation efforts. It is home to over 4,000 animals from all continents! You can see them walking around in their natural habitats, which are recreated to include the proper vegetation and terrain for each animal.
Pepsi Center 
The Pepsi Center is one of Denver's most popular venues, hosting many concerts (including music's biggest stars), family shows (Disney On Ice), and sporting events! The arena has hosted notable events such as the Democratic National Convention in 2008, the NBA All-Star Game in 2005, and the NHL All-Star game in 1999.
Denver Botanic Gardens 
The Denver Botanic Gardens is one of Colorado's most popular attractions! This 53-acre botanical garden features 15 unique gardens with over 10,000 plant species (including rare and endangered species), the Golden Bee Pavilion, an interactive children's garden with a treehouse, and more. The gardens also host many events throughout the year such as Denver Botanic Gardens Film Festival, Harvest Festival, and more!
Elitch Gardens Theme & Water Park 
Located in downtown Denver at the corner of I-25 and West Colfax Avenue is Elitch Gardens Theme & Water Park! The theme park has thrilling rides such as the Tower of Doom and the Edge, along with kid-friendly rides. The park also features the famous Greezed Lightnin' Xtreme, a high-thrill steel roller coaster with sharp curves and quick drops! It also has two water parks, Plunge (a relaxing pool) and Blast (our winter/spring kids area)!
Denver Downtown Aquarium 
The Denver Aquarium is one of Denver's best attractions! The aquarium features exhibits such as Abyss (our six-story Shark Tunnel), Australia (home to our interactive Stingray Experience), Jellies (our 1,000-gallon jellyfish exhibit), and more. You can also get up close to the sharks inside the 1.3 million gallon Ocean Tunnel!
Denver's Downtown Streetcar 
Denver's Downtown Streetcar is a two-mile loop that connects 16th Street to the Union Station. The streetcar runs through historic downtown along the old trolley rails. It only costs $2 for an all-day pass, and free Wi-Fi is available onboard for all riders.
Denver Union Station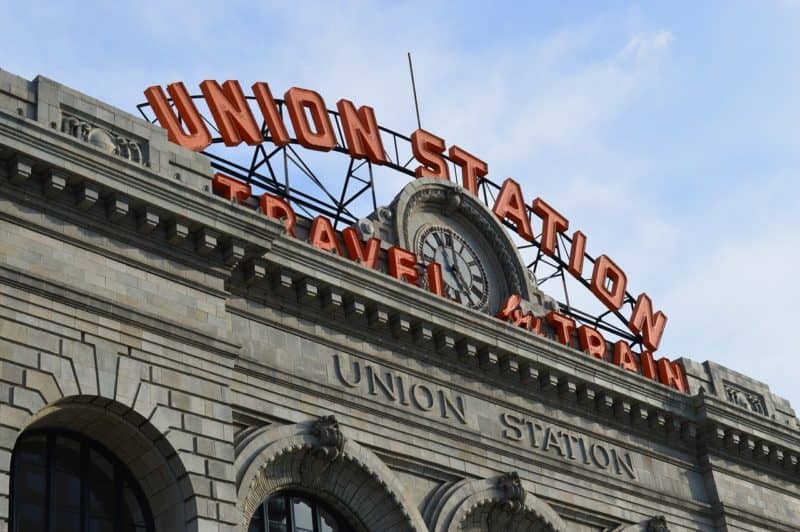 The Denver Union Station is a hub for public transportation and features RTD's 16th Street Free MallRide as well as the DC, Northwest, and Southwest light rail lines! It also houses many shops and restaurants such as TAG Burger Bar, Snooze with an A.M. Kitchen, Jax Fish House and Oyster Bar, Great Rail Juices & Snacks, and more.
Denver is a fantastic city that offers many attractions, whether it be for your taste in food or shopping. If you're looking to experience the Mile-High City, check out any one of these places! They offer something for everyone and are worth checking out if you have the time!