The Different Types Of Schools And How To Choose The Ideal One For Your Child's Needs
With numerous schools offering unique teaching styles, philosophies, and environments, selecting the ideal one for your child may be challenging and overwhelming. There's no one-fit-all criterion for choosing the right schools. Not all children are the same; what works for you may not work for another. Choosing the right school for your child can impact their successful academic career, and here's a how-to on doing that.
Different Types of Schools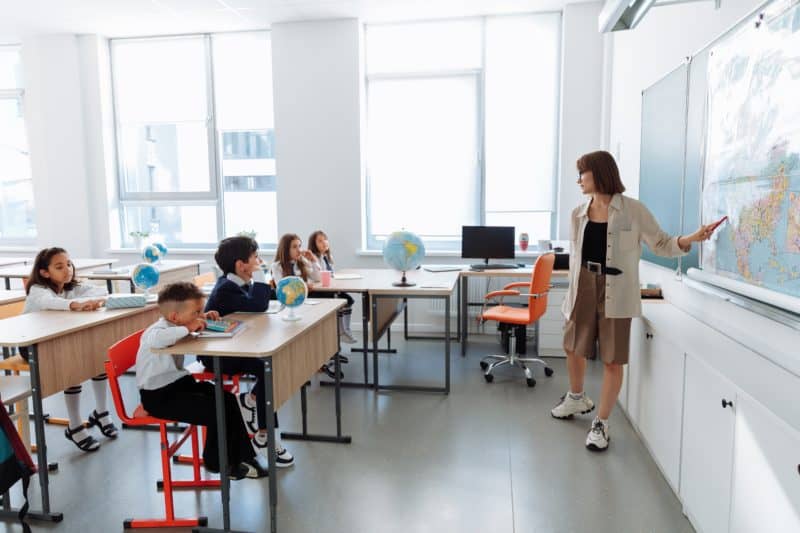 Depending on their funding, nearly all schools can be categorized into private or public. The government funds public schools, while private schools get their funds elsewhere. Here are the different types of private and public schools.
Private Schools
Boarding Schools
Boarding schools offer food and shelter to their students. Besides academics, this school specializes in special areas like nature and promotes extra-curricular activities. Different boarding schools are in New Hampshire, and they often have staff, faculty, and families residing on campus. This arrangement enables a deeper student-student and student-faculty relationship, creating a solid community that coaches and mentors students full-time.
Traditional Private School
These schools charge attendance costs to their students. Traditional private secondary schools are independent, have no affiliations, and can follow any curriculum, educational program, or belief system.
If you're seeking a well-rounded education from elementary through to middle school, view this Westminster School in Annandale, VA, as it offers a comprehensive approach to nurturing your child's academic and personal growth.
Religious Schools
Religious schools are usually affiliated with specific religions, associations, or organizations. They can set their curriculum and often balance out teaching secular and religious education but may also stress one over another.
Special Education School
These schools involve assessing special needs students' learning requirements and skills and determining the best way to deliver those needs by offering personalized teacher attention.
Language Immersion School
Different language immersion schools exist. Some teach students in their second or new language and other languages students are not fluent in. Sometimes children are taught both in their native or new language.
Specific Approach School
Specific approach schools offer education in various educational and pedagogical systems like the Montessori system, which enhances students' academic skills by respecting their individuality and interests, enabling them to explore the world through firsthand activities. The Waldorf School offers a unique pedagogical approach with curriculums promoting a holistic sense of child development before introducing academic work once students are older. Teachers concentrate on delivering lessons that promote intellectual growth, social responsibility, self-esteem, and active learning in this approach.
Public Schools
Traditional Public School
Public schools get operation funds from the local, state, or federal government. Different traditional public schools receive different funding amounts from various sources, with 9% being funded by the federal government. Traditional public schools need to operate as per the U.S. Department of Education policy, curriculum rules, and governance.
Charter School
As a hybrid, charter schools have both public and private features. They receive funding from the government like public schools, but enrolling students in charter schools involves a separate application, and the spaces are usually limited. Anyone can apply to open a charter school, and once approved, the school receives funds for a while. Then the school upgrades to private if performance expectations are met or lose its charter and are closed if failed to meet performance expectations.
Magnet School
Magnet schools are free public schools specializing in specific areas like science, technology, or arts. The schools are run by school districts or a group of districts. They are highly selective and promote social learning and higher cognitive levels.
Public Virtual/Online School
This type of school offers online classes the same way as traditional public schools – teacher qualifications, academic management, and assessment. There are different public virtual schools, full-time, high-quality, statewide public virtual, etc.
Tips on Choosing the Right School for Your Child
Know Your Child
First, you need to understand your child and establish the kind of student they are before you go school hunting. Learn your child's strengths, weaknesses, and overall personality. Is your child a fast or slow learner? Do they have a learning disability? How long do they retain the content they've grasped? Knowing your child also means understanding their needs, interests, and preferred professions. Do they love science, sports, or the arts? Is math challenging for them? etc
You can also hire a psychologist who may perform a psychological assessment. This way, you'll know your kid better and take them to the best environment for her to thrive and succeed.
Student-Teacher Ratio
Once you've understood your child, you'd want to know the student-teacher ratio of your preferred school(s). Compare the ratio by learning the number of students in different classes and their respective teachers' counts. A class with few students enhances children's learning as more students have opportunities to engage in discussions, air opinions, or ask questions. A big class with a high student-teacher ratio has less individualized attention in teaching and allocating learning resources to students.
Learning and Teaching Styles
Children are different, and everyone has their best way of learning. Put this in mind when searching for schools. Visual learners understand more effectively through graphics and images. Likewise, tactile, auditory, or writing/reading learners demonstrate their knowledge and learning strengths differently.
Also, a teacher's pedagogical style, whether cooperative or inquiry-based, can affect students' capabilities of learning and comprehension. Visiting schools and holding discussions with the principal can give you insights into the school's teaching and learning styles.
Curricular and Extra-Curricular Activities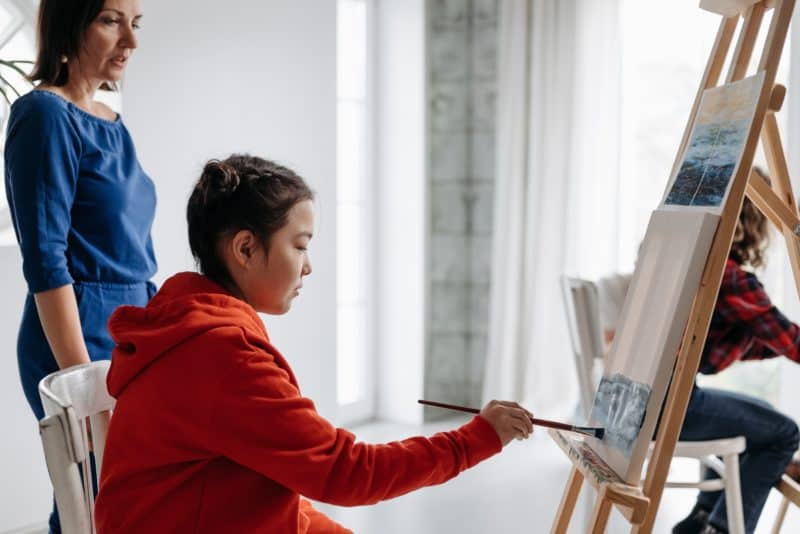 Different schools have unique curricula that they follow. It's crucial to understand the school curriculum and pedagogical systems as these two can impact your child's tertiary education, career path, and where they'll be employed. Besides curricular, extracurricular activities are also essential for a child's physical and mental development. They impact students with self-confidence, teamwork, and leadership skills.
Choosing the ideal school for your child is key in ensuring their long-term learning success. So, don't rush the process. Take time to learn about your child and your preferred schools, be open-minded, and trust your instincts when hunting for schools.