The Day Baby Was Born
Last week you may remember that Beanie Boy and I headed down to London for a date with Tommee Tippee. Well now I want to share with you what we went to check out – The Day Baby Was Born.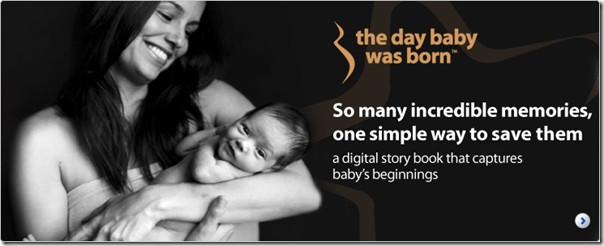 The Day Baby Was Born is a free digital storybook which you can create online anytime from the moment you discover the pink line on your pregnancy test right up until the moment your baby is in your arms. The journey to parenthood is a magical time and it all goes by in the blink of an eye so believe me when I say, you really do wish that you could go back and relive some of those experiences again. To remember how it felt to see your baby for the first time on the screen or where you were when you felt the first kick. Tommee Tippee want to make it easier for you to remember all these amazing times in your life by creating The Day Baby Was Born.
With The Day Baby Was Born Mums and Dads are able to capture their own personal story through pregnancy. In order to set up your personalised story book you need to have a Facebook account to activate it. Once their book is activated Mums and Dads can include as much or as little as they want including:
News & Facts
Keep a record of what was happening in the world on the day that baby arrived by choosing from a list of top news items, entertainment headlines, sports information, baby's horoscope and top books.
Key Moments
You can choose to include all the messages of congratulations from friends and family on Facebook to be added to your story book to be sure they won't be lost or forgotten.
Pregnancy Journal
Record the highs and lows of your journey to parenthood and how you felt along the way.
Letter to Baby
How about writing a letter to your new baby to tell them how you are feeling now they have come into your lives.
Photo Storybook
You can upload images to your story book, even your scan pictures, nothing needs to be missed or forgotten.
Once the book is created you can either print it off and keep it for yourself or you can make it available for friends and family to view too. It's yours to do with as you wish.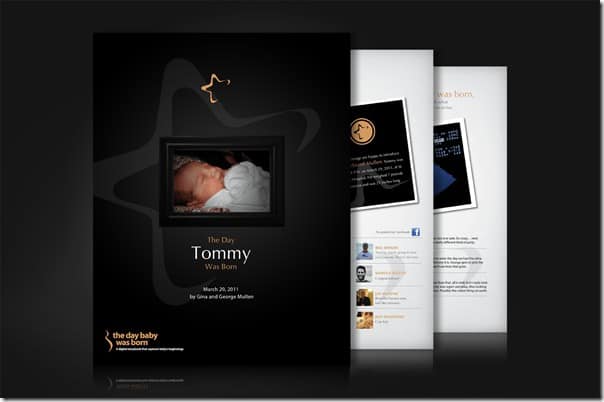 The Day Baby Was Born web application is completely free and available to anyone in the United Kingdom who wishes to use it. As the website uses Facebook Connect technology, users must have a Facebook account to log in to the site.