The A2 Card: How to Get the Most Out of It 
The A2 card format is the third largest and a prevalent paper format. It is available in 420 × 594 mm and is commonly used for medium-sized posters, calendars, architectural illustrations, and diagrams. It is commonly used for band and sports posters and is ideal for minimalistic designs.
This sheet is highly recommended if you want to let people know that you have a special event your brand will be hosting. Also, it is the ideal choice if you plan calendars to get printed with your brand logo to act as promotional material.
You must have the correct resolution when you print an image of the A2 size. The best resolution for your A2 designs is 420 × 594 mm at 300 ppi. In addition, you can always add the bleed. The bleed should be 3 mm on all sides to avoid receiving your printed product with a white border. Here is how to get the most out of it.
1. Know Its Functionality
A2 card best suits stickers, calendars, and posters. The format has easy-to-handle features that are visible. It is less complex than the A0 or A1 and has a lot of printing space for your data. Moreover, you get to view customer events and promotional offers from afar.
The format of the A2 card is crucial in making excellent use of it. The best part is that you can find recycled A2 card to choose an environment-friendly option. The card is medium-sized and offers clear and effortless communication. Its information is significant and noticeable enough to be noticed even in small letters. Here are some of the A2 card functionalities:
Indoor media information, such as sidewalk posters and advertising cards
Decorative posters
They are great since you avoid imposing yet deliver visible information
Excellent for construction or architectural plans
Perfect for designing different colour elements, and they are long-lasting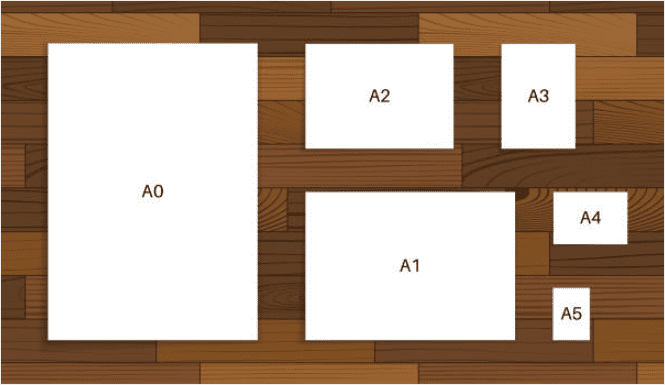 2. Explore the Common Uses of the Card
The A2 card offers many uses because of its format. You can utilize it for marketing, creative arts, architecture, and retail. Also, freelancers and businesses can use the card to design calendars, promotional posters, business documents, and technical blueprints. The different uses are because the A2 card has perfect measurements, making it easy to display eye-catching information with broad proportions and less expense.
3. Know the Dimensions of Your Card
Most A2 cards are 420 × 594 mm. But you can also find 16.5 × 23.4 inches, a perfect choice for most printing formats.
The calculation of the A2 card makes it a possibility to remain in equal proportions when it is folded in half. You will use the calculating formula height = width × √2. You will find that the A2 paper equals a quarter of an A0 sheet, half of A1, two A3s, or four A4s.
Georg Christoph Lichtenberg, a German philosopher and scientist, devised the formula. It became popular in 1922, but in the 20th century, ISO 216 took over.
4. Settle for the Right Format
You must choose the right paper weight for your card. The best option for your A2 framed cards would be the 135 or 170 g/m2 paperweight. This is a thin and economical paper.
Also, you can use the 240g/m2 if you plan on having the A2 card; however, if you are looking for a resistant and qualitative feature, the 300 g/m2 paper. This is a top-tier paper you can use for your cards.
After choosing the right paper, you can add more beauty to the card with finishing touches, such as lamination. This will protect it against relief, rigidity, and humidity.
5. Printing Your Card
You will need a considerable plotter or printer to get a card filled with bold graphics or the best dynamic card. Machines use large paper sizes such as A2, AO, and A1. This results in high-resolution cards on a large scale.
You can contact a professional if you do not have a large printer. Also, you can use an office printer or desktop, but the card will come in small sizes called tiling. Some individuals utilize professional designing software such as Adobe InDesign to align and craft the decorations of the card.
Tips for Printing Your Card
One of the crucial aspects of printing your A2 card is resolution. Make sure that your resolution is top-tier. After that, the next step is breeding.
You can choose from the many available printing tools with high-quality PDFs, such as Adobe Acrobat, to optimize card details or information.
Understanding the card's print, sign, and size is challenging if you are unfamiliar with printing cards. Therefore, hiring a professional is best since the A2 is often more challenging to use than many anticipate. But overall, it offers excellent size, accessibility, and clarity, which is why creative hobbyists and professionals use the card.
Wrapping Up
The A2 card is a versatile tool for practicality and creative expression. While it might not offer some functionalities of a digital card, it gives ample space for different functional and artistic endeavours. From personalized greetings to DIY invitations to study flashcards, you can unleash your creativity and make a lasting impression with the A2 card. So, embrace the possibilities of the paper and enjoy the joy of creating something meaningful and unique.