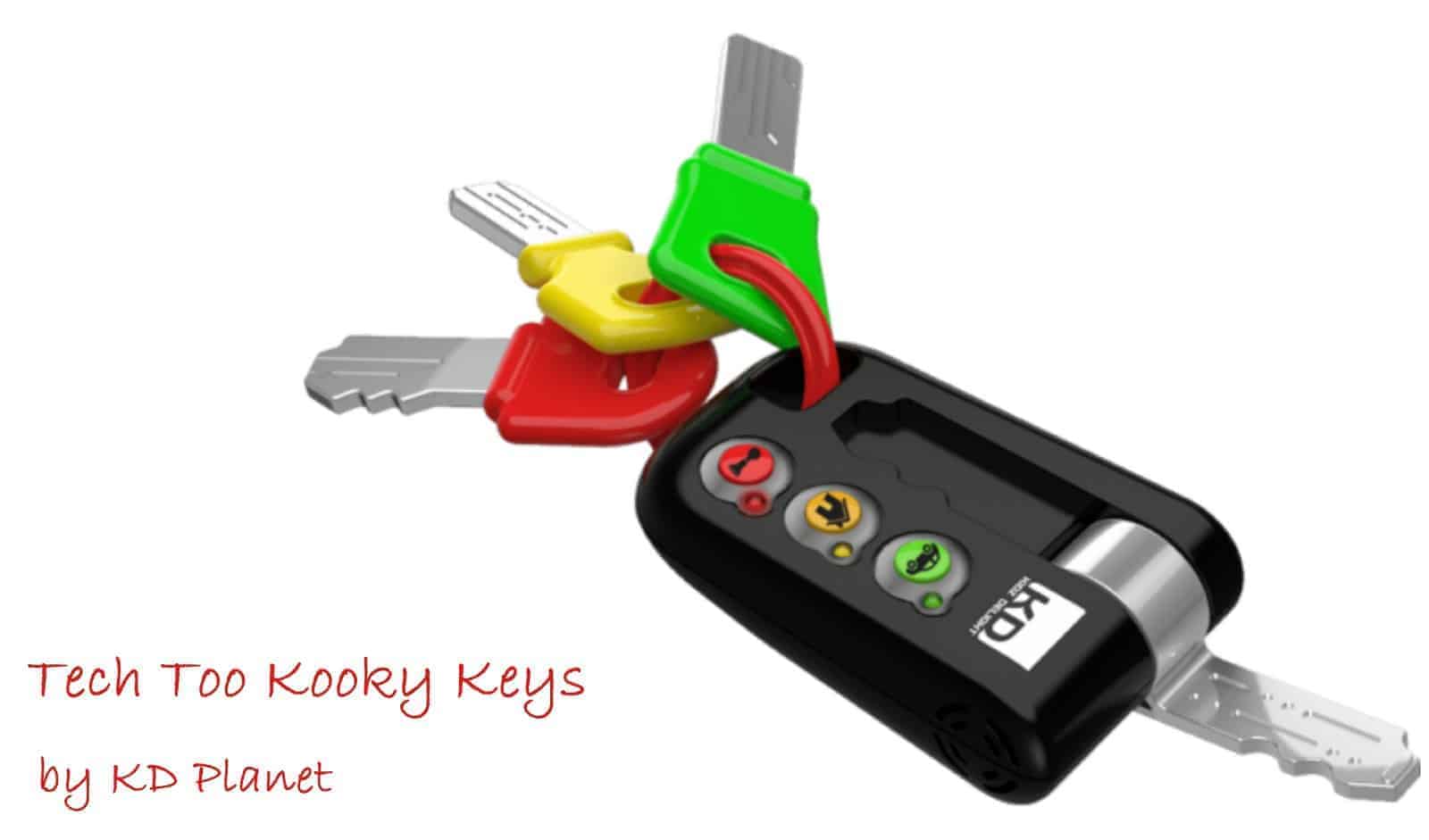 Tech Too Kooky Keys from KD Planet
Babies and children just LOVE keys don't they! If you close your eyes for a moment and play with a set of keys yourself you can completely understand why, they are a huge sensory treat;
they jingle jangle and make lots of interesting noises
they can feel hot or cold depending on where they have been
they can feel rough, smooth, bumpy, sharp, small, large, chunky, fine . . .
some have fun buttons on which make keys flip out, make lights flash or even make a funny sound
when hidden in a 'safe place' they can cause great entertainment when Mummy and Daddy can't find them!
Each of my Beans have had their own sets of 'keys' in an effort to take their interest away from our real keys. Jelly Bean is the latest Bean to get his own set of keys, the Tech Too Kooky Keys from KD Planet which are available from ToysRUs. So far they have been a huge hit with him, he loves pressing the button to make the key flip out as it works just like Mummy's and even rewards him with a red light and a sound effect, triple bonus!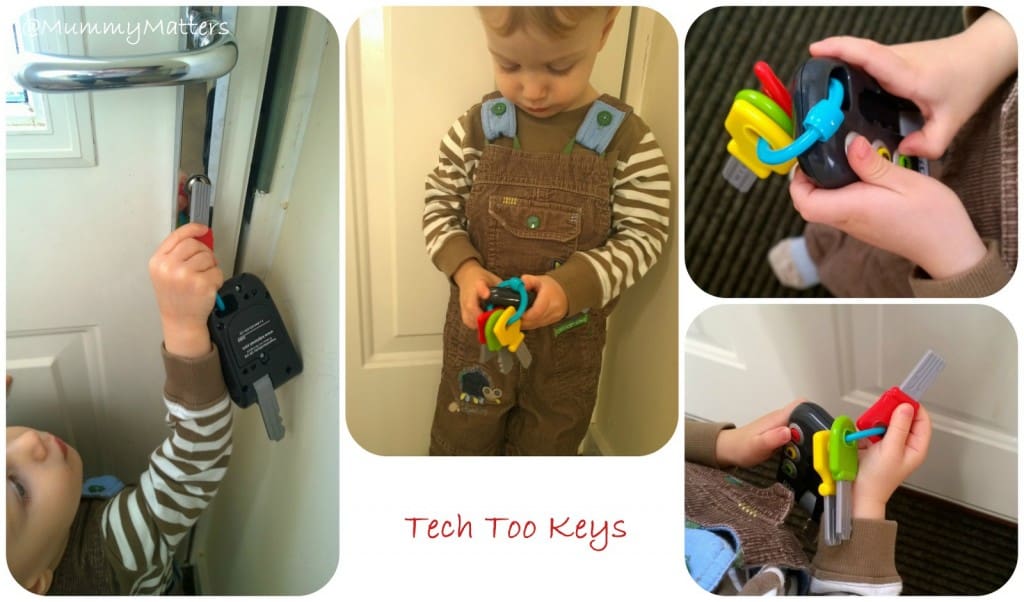 The keys are the perfect size for little hands, they are good for fine tuning motor skills, teaching cause and effect, matching the colours of the buttons to the colours on the keys and really fun for role play. Jelly Bean uses his to unlock/lock the doors in the house or to drive his bike around the house. He has even been known to 'switch on' the dolls pushchair and it raises a chuckle from me every time.
DISCLAIMER: We were sent the Tech Too Kooky Keys to review as part of our role as KD Planet Ambassadors. All words, images and opinions are my own and may not be copied without my permission.