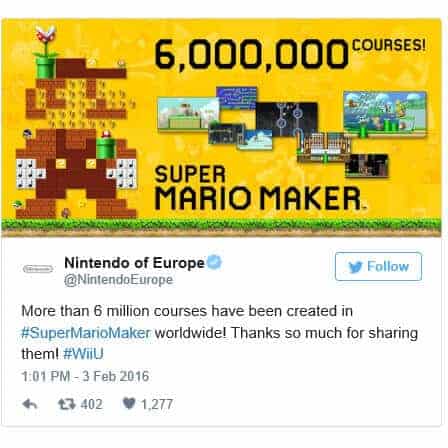 I previously told you of the fun Curly has been having creating his own courses and playing them on Super Mario Maker. As well as playing his own games, the beauty of Super Mario Maker is that you can play other people's creations too. Since it's release, over 6 million courses have been created by fans worldwide.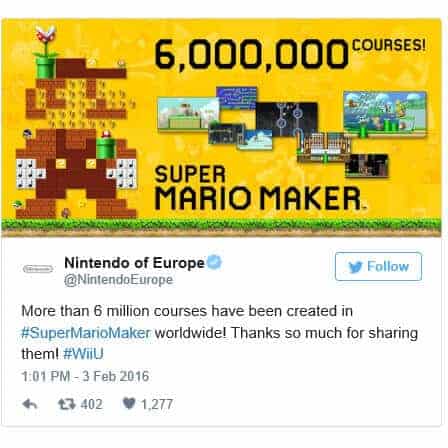 Curly has been enjoying playing courses created by his friends and has recently been sent the codes to play courses created by funny guys, Dick and Dom. Here's what Curly has to say about them:
Boing World – created by Dick
F15E-0000-0114-40CD
Boing World was very well made!! In general all the bounce pads were in the right places, in the right quantity. I think a couple more enemies would have been good though and also a platform to jump over Bowser in the boss fight. I particularly liked how there were bounce pads everywhere, making fighting enemies slightly harder!
Dom Wood – created by Dom
9C14-0000-0108-C0F9 
Dom Wood is also extremely good; lots of bad guys, lots of obstacles and generally just quite hard. I think it would have been even better if it was longer and a Bowser boss fight would have been a good addition too. Other than that, I think Dom has pretty much hit the nail on the head.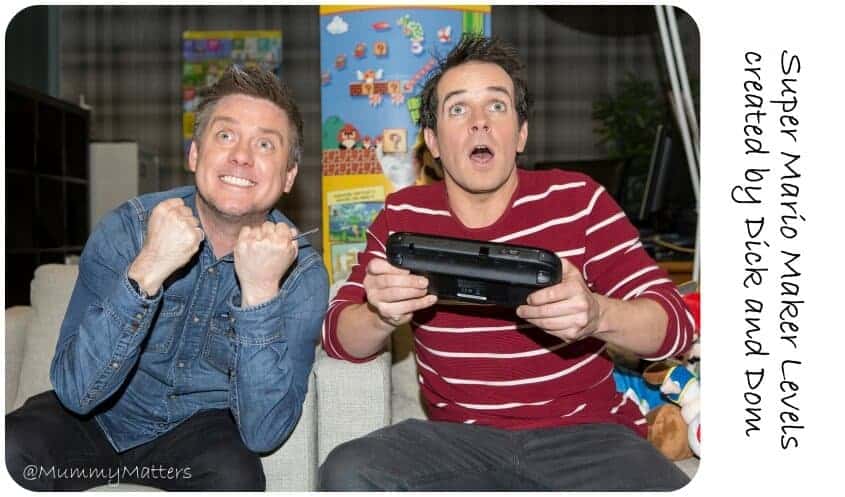 Bowser's Bedroom – created by Dick and Dom
C78F-0000-0124-C6FB
The shared world had loads of great stuff in it. I liked the retro style and thought there was a great balance between obstacles and enemies. I did, however, find the route a bit confusing, with doors and pipes everywhere. The challenges were great though, especially the bit with the ice and falling rocks.
I played them all and each world, despite the missing bits were absolutely great!