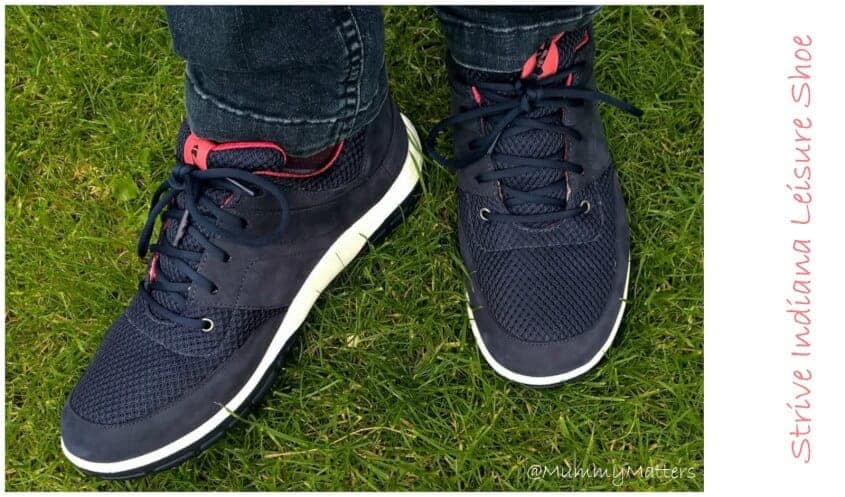 Stepping out with Strive Indiana
Back in the Summer I was introduced to Strive footwear and was gifted a pair of their gorgeous Capri sandals.  I wore my sandals relentlessly through the Summer months and they are still in perfect condition so I shall look forward to wearing them again next Summer.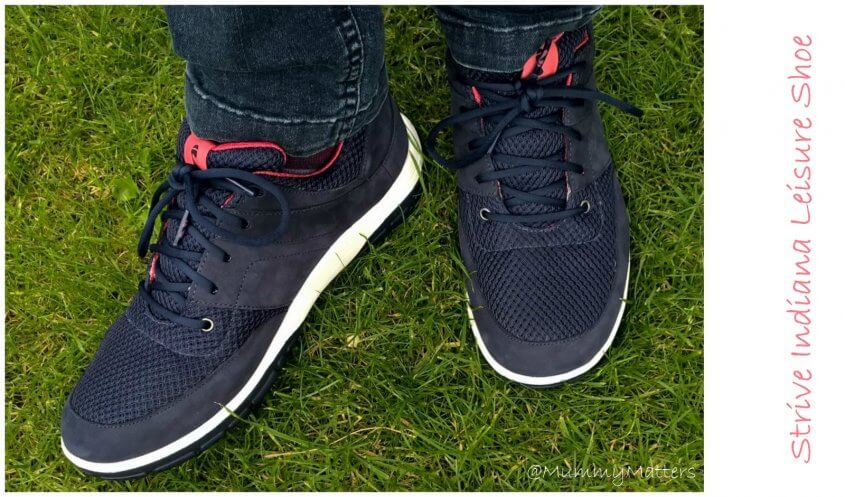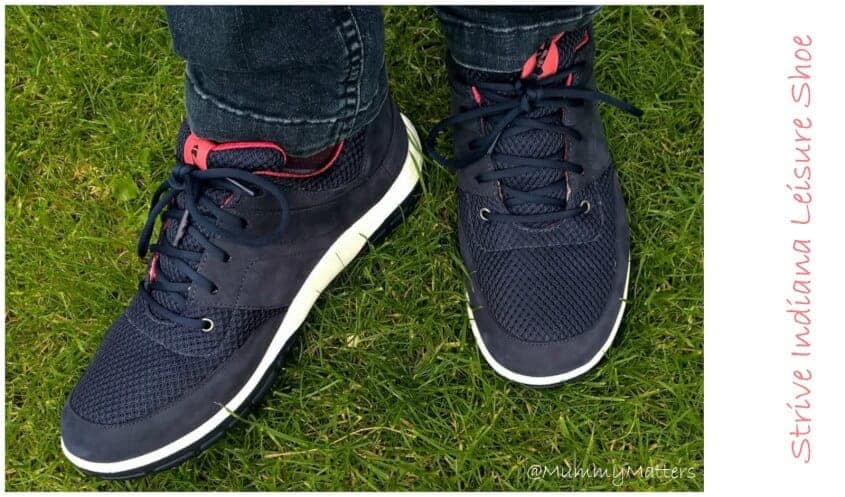 A few weeks ago I was asked if I would be interested in trying a pair of shoes from their Autumn/Winter collection and I chose the Indiana in Blue with a coral pink lining.  The Indiana are a leisure walking shoe in a mix of soft Nubuck leather and breathable mesh offering a stylish and practical solution to keep fit and healthy. The luxurious upper is built around the Strive Biomechanical Footbed Technology to place your foot in the correct position for optimum posture and weight distribution to reduce the stress placed upon your feet and body. They are extremely comfortable to wear and feel very supportive. They are smart enough to wear with a pair of jeans for an afternoon of shopping or a long leisurely walk with the Beans or they can be worn with my sports gear for a more relaxed look although they are not recommended as a running shoe.
During the course of my 40 years I have suffered with many ailments in my feet, ankles, knees and lower back which can all be attributed to the fact that I have a high-instep.  When I place my feet down on the floor my arch collapses which puts pressure on my ankles, turns my knees inwards which means that my knee caps rub diagonally instead of vertically and further up my hips rotate inwards and place pressure on my lower back.  All of that just because my feet aren't properly supported in my previous choices of footwear.

Strive Footwear has been designed by biomechanical experts to provide arch support and to lift the foot with a metatarsal dome so that you have a good solid base on which to stand. The low density area at the front of the shoe absorbs shock which reduces pressure taking the stress away from joints, whilst the high density area at the heal increases stability and durability.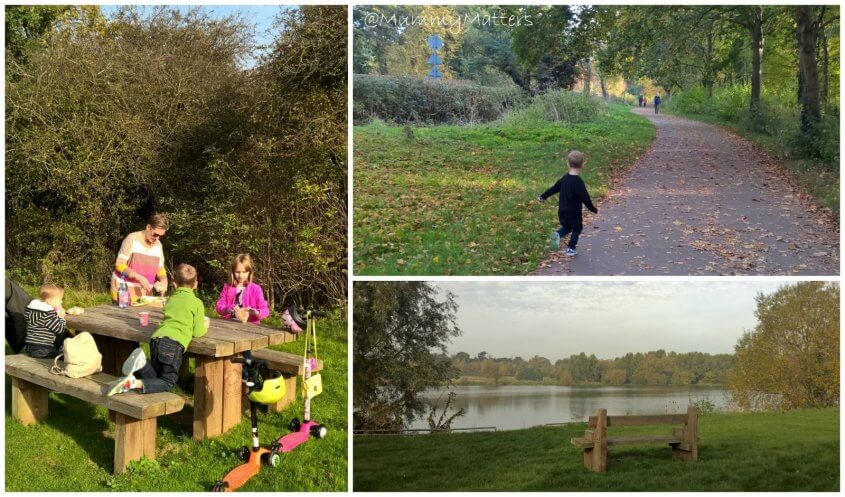 As a family we love to get out and about, enjoying the fresh air on long walks. With three very active small children I tend to take them out with their scooters often but earlier this year when I sprained my ankle again we had to stop our long walks for a while. With the help of my Capri sandals over the Summer and now with my Indiana I have been able to get out once more to enjoy those long walks whilst the Beans run, scoot and climb. With my feet well supported by my Strive Indiana's I am able to walk longer without all the associated aches and pains which means that I get more exercise to stay fit and the Beans are more active which means they sleep better at night so it's a win-win situation.
Strive offer a large range of women's footwear including sandals, shoes, active shoes and trainers, slippers and clogs as well as a blog which is packed with great information about foot care.
DISCLAIMER: I was gifted the Strive Indiana shoes so that I could provide an honest review. All words, images and opinions are my own and may not be copied without my permission. I have not been instructed what to write.