From boat shoes to hiking sandals, here are the spring shoe trends that are big during Spring and into Summer for the lads
The men's fashion industry is transforming. More men are wearing colourful clothing, and they are dressing more adventurously than ever before. As white-collar workers wear hoodies to the office and streetwear designers reimagine tailoring, the menswear industry is advancing at a rapid pace.
And we see that in men's footwear.
Two issues for the UK based bloke. One, if you live in the UK, chances are that you know that the weather here is unpredictable. It's often too cold for a T-shirt, but it can be too warm for a jacket. Two, if you live in the UK, chances are you know that it is often a struggle to know what shoes to put on.
I don't know where you live, but the weather here is so changeable that we often have to compromise between comfort and style. Come rain or shine, we Brits have to wear shoes that cover our soles and keep our toes warm.
Spring is an ideal time to unleash your inner fashionista, so we're giving you the top spring footwear trends from the Elevate Your Sole team.
What shoes do men wear in spring?
Men's shoes today bring style and a variety of colours. It's an exciting time for shoe shops. There is truly something for everyone. Comfort shoes today or casual shoes? or that event you will visit is best served by formal shoes.
And based on the occasion, that creates a pause for clarity as we fish into our closets before heading to work, a date, or other events in the Springtime.
In no particular order, here are types of spring shoes and other footwear to consider. For each, there are suggestions on what occasion is best suited.
Grab a pair of Birkenstock sandals and look like a celebrity!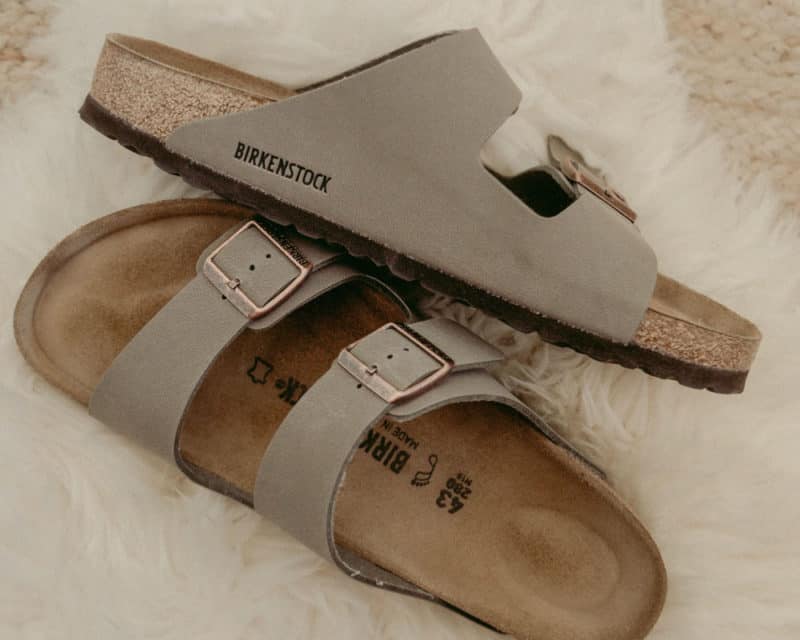 The brand Birkenstock and its sandals have been around for years. These durable, comfortable sandals are perfect for men.
Consider these sandals if you want something that will last and be comfortable throughout the spring and summer. They're comfortable, practical, and—dare we say it—kind of cool. Bright and breezy (which is what you want in a spring/summer shoe), they're perfect for the beach or city.
The Birkenstock sandal might not be the first thing that comes to mind when you think of men's summer shoes, but it should be. Popularised by the likes of Justin Bieber and Harry Styles, and Chris Pine (see Chris Pine strutting about in his Birkenstocks), these chunky, comfortable, and stylish sandals are an ideal choice for both casual and smart-casual wear in Spring.
With their contoured cork footbed and soft leather upper, these shoes will make your feet feel like they're walking on air—and they'll have the bonus of bringing their signature style to any outfit.
Be Comfortable in Loafers at Any Occasion, Rieker or Skechers
Loafers are an essential piece of your wardrobe. Smart enough for work and casual enough for weekend fun in the springtime. Rieker loafers are especially good for comfort. If you're looking for something more formal than Birkenstocks, why not try out a classic pair of Rieker loafers?
On Rieker, we know this German footwear brand for its high-quality products and timeless designs, so no matter what colour or style you go for, they'll last you years.
These soft shoes with their cushioned insoles and simple design give you a classic look that's perfect for everyday wear (and they can pair with casual or dressy outfits equally well). But if you like slightly more informal footwear, Skechers loafers might be better suited for your lifestyle.
Skechers loafers are another good choice because they have an extensive selection of casual loafers to choose from. Who knew that Skechers made loafers? But they do! And they're as comfortable as any other Skechers shoes.
They have a memory foam insole with extra arch support, which makes them great for people who need comfort in their shoes. If Rieker is out of your price range, then look no further than Skechers' selection of men's loafers.
Skechers have been gaining popularity in recent years for their affordable range of footwear and clothing. The brand provides the perfect alternative to Rieker with its comfort, style and durability.
Casual or formal, a pair of brogues look good on you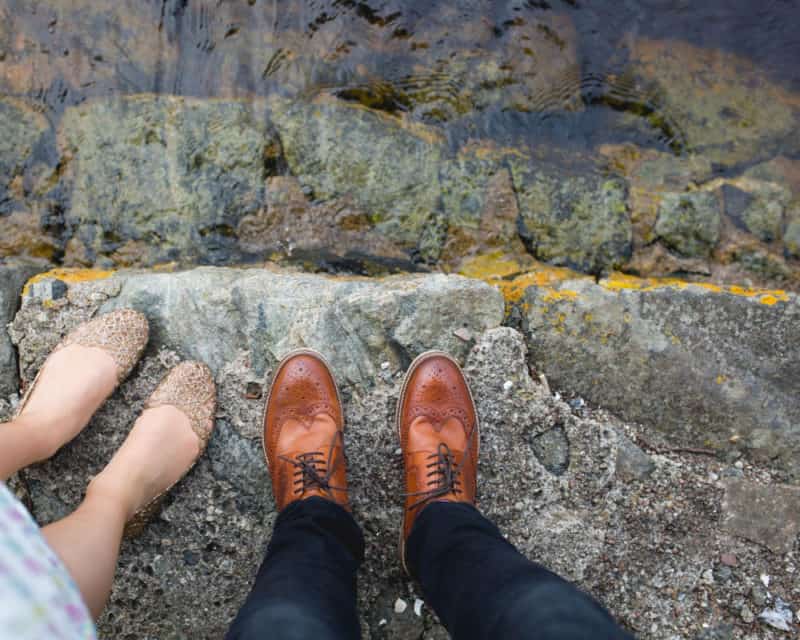 Brogues are formal shoes that have a small number of decorative perforations on the surface of the shoe, but these shoes are not only for formal occasions. I can wear brogues with jeans or shorts to create a more casual look.
Brogues can be quite multifunctional. If you have a job interview coming up, these can place Spring in your step and in your look as you stroll into your potential new office. The great thing about classic brogues is that I can wear them on any occasion, whether it's a business meeting or a weekend brunch.
Pair your brogues with a suit for your next formal event. This tried-and-true combination will never go out of style. Dress up your outfit by choosing black leather brogues in a glossy finish and wearing them with your favourite suit and tie.
Comfort or fashion statement, there's a pair of trainers to suit you
Exercise or, as an everyday pair of shoes, trainers stay the most popular choice for the warmer months. There's a wide variety of trainers available from brands like Skechers, Strive, Rieker, Reebok, Puma and more!
Not sure what colour trainers to get and want something that will match with everything else in your wardrobe; go for neutral colours like black, brown or grey.
For those who run and exercise outdoors, consider choosing trainers in a bright colour. Not only will this allow friends and family members to spot you easily when out on a jaunt around town, but drivers may also see you sooner than if wearing dark-coloured shoes.
Although white trainers are very stylish and versatile, splashes of mud or dirt can easily stain them after stepping through puddles. We should also avoid them at formal events such as weddings, where they will probably stand out amongst all the other smartly dressed guests wearing darker footwear.
Although, a friend or two didn't much care about that. Hmmm. Another story…
Hit Springtime days in style with a pair of boat shoes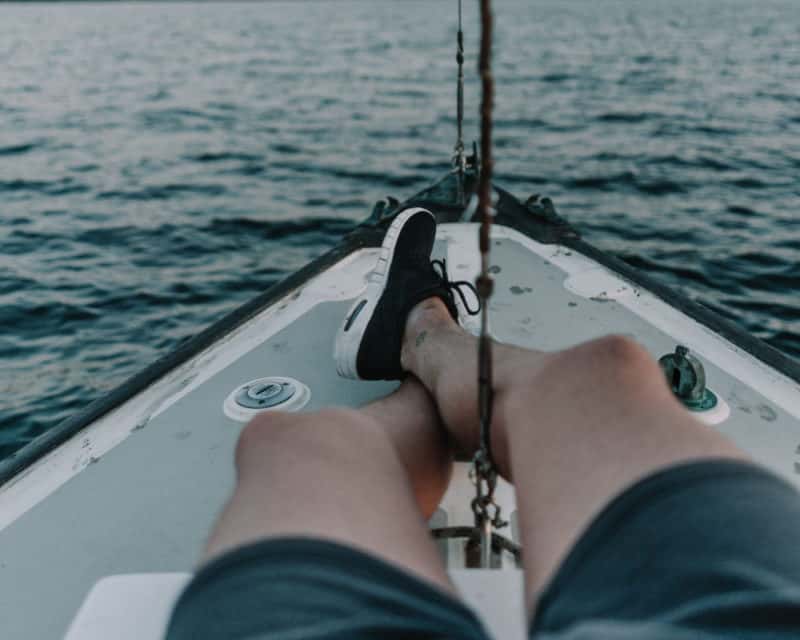 These are great for men who like to spend time outdoors or on the water. Boat shoes are a popular choice for men these days because of their comfort, durability, and style.
Their signature design fits one without socks and has rubber soles that provide traction on slippery surfaces. So, they offer a practical solution for boating or other outdoor activities. However, if you wear boat shoes all the time, it's important to make sure the pair you choose is comfortable enough not to cause damage over time.
To be sure that you're getting the best pair of boat shoes, try to avoid those made with vinyl or plastic. These synthetic materials are very stiff and can make wearing your boat shoes uncomfortable. Because these materials don't breathe, they can cause your feet to sweat and make your feet very hot while walking around.
This can also lead to an unpleasant odour when you take them off. Synthetic boat shoes are not durable and tend not to last as long as a high-quality pair of leather or canvas boat shoes. If you're looking for a pair of boat shoes that will last through many adventures on the water or land, it's best to go for a more durable material like leather or canvas.
It's still Springtime! Get your footwear style right
Whether it's a night out, a beach walk, a lazy day at the pool, or a country jog, there's a pair of spring shoes just for you.