Sprayway All Day Rainpants for the Summer and Sidelines #ad
We spend a lot of time outdoors with the kids; if we aren't camping, walking, on the bikes or out on our scooters, you'll typically find us standing on the sidelines watching one of our Beans doing sports. As a Mum who has spent more time on the sidelines and outdoors than I care to remember, I have learnt that you need the proper clothing to enjoy the experience fully and not worry about getting cold, wet or stung/scratched. Today I wanted to tell you about my favourite new find, the Sprayway All Day Rainpants.
Sprayway All Day Rainpants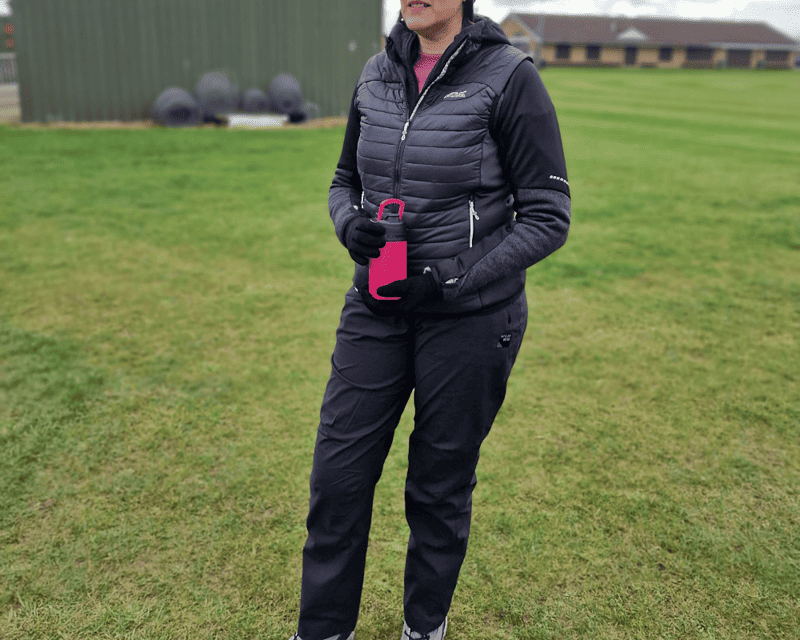 Introducing Sprayway all-day rainpants, the perfect solution to your rainy-day blues. Whether hiking in the woods or walking in the city, these rainpants are designed to keep you dry and comfortable throughout your outdoor adventures.
Waterproof, breathable and lightweight
Made from high-quality protective HydroDRY® stretch fabric, these waterproof trousers feature a breathable membrane that ensures you stay dry even in the heaviest of rains. The adjustable waistband provides a comfortable fit, while the zippered pockets allow for secure storage of essentials such as keys and phones. These rainpants are built to last season after season with their durable construction and would look great, teamed up with one of Sprayway women's waterproof jackets. I could pair them up in the winter months with a base layer for added warmth when outdoors for long periods.
Comfort – Elasticated waist and articulated knees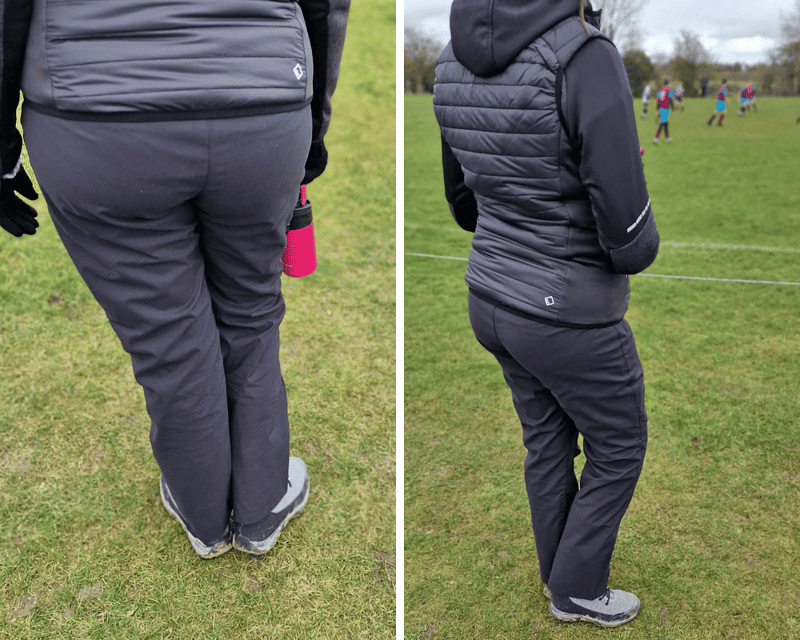 Over the years, I have tried numerous pairs of walking trousers, but with a 34″ inside leg, this isn't always easy, and I am a fussy customer. I referred to the size guide on the site and chose size 14 Long. As you can see, the fit of the trousers is ideal for me.
Being a very tactile person, I like my garments to feel soft against my skin, and these fit the bill perfectly. The Sprayway All Day Rainpants are super soft on the inside thanks to the HydroDRY® inner drop liner; they don't bunch up behind the knee, making it uncomfortable, and don't ride up. They fit perfectly, and I'm pleased to say that I have received many compliments every time I wear them.
I wore mine with my walking boots, and the legs fit nicely around the boot cuff without being too tight; I have also worn them with my walking shoes, and they look equally as good.
Functionality – Two zip pockets and zip fly front fastening
The pants feature two zipped hand pockets providing ample storage space for your essentials, ensuring you can carry everything you need without worrying about losing anything.
The zipped fly front with button fastening ensures the pants stay securely in place while providing easy on/off access. Moreover, these rain pants are made of a durable fabric designed to withstand harsh weather conditions while remaining comfortable and breathable.
About Sprayway
Sprayway is a well-known brand in the outdoor clothing and accessories industry. Founded in 1974, Sprayway has been providing high-quality products to customers who love the outdoors for over four decades. The brand's mission is to create durable and functional clothing that can withstand the toughest conditions while also being comfortable and stylish.
One of Sprayway's most popular product lines is its range of waterproof jackets. Made with Gore-Tex technology, these jackets are designed to keep you dry even in the heaviest rainfalls. They're also lightweight and breathable, making them ideal for hiking or other outdoor activities where mobility is key. In addition to their waterproof jackets, Sprayway also offers a variety of insulated jackets and fleeces for colder weather, as well as trousers, shorts, and base layers for all seasons.