Sports Day: Mother's Pride
For once, the sun was shining on our school Sports Day which took place this morning. Parents came out in droves to support their children, and it was a great atmosphere all around. It was the first year that we were able to see all three of the smaller Beans taking part together since Jelly Bean moved preschool at the start of the school year.
Jelly Bean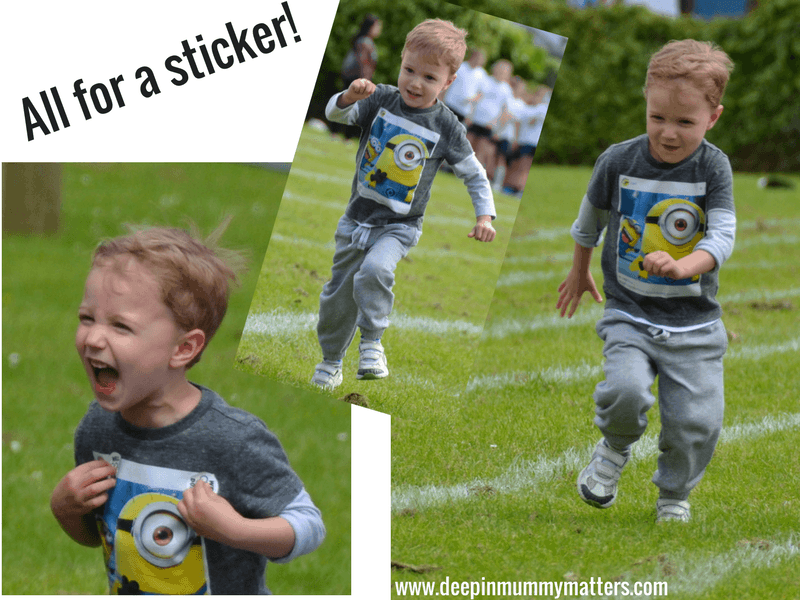 As you can see from his little face, he LOVED it! He has been practising with preschool for months now, so he knew what it was all about and was very excited at the prospect of Sports Day when he woke up the morning. Even more so when he realised that Mummy and Daddy would be there to watch. I always underestimate my little man. I always assume that he will be anxious about this kind of things, but he takes it all in his stride and excitedly took his place on the starting line. When he won his sticker, he was OVER.THE.MOON, as you can see from his giggles in the bottom picture. This is actually a shared moment between JB and one of his friends laughing equally as hard.
Beanie Boy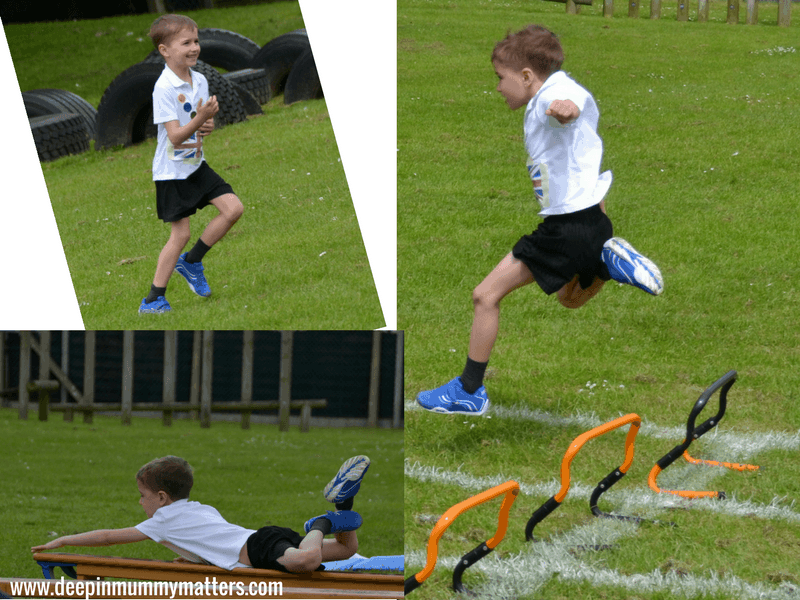 Our middle man had a corker of a sports day with one gold, three silvers, one bronze and a few well done. He loves sports day and the opportunity to compete against his friends; he volunteered to do all bar one of the events, so he was understandably a little tired and emotional at bedtime tonight. Nothing was going to hold this little sport billy back today, and he did it all with a smile plastered across his face.
Little Bean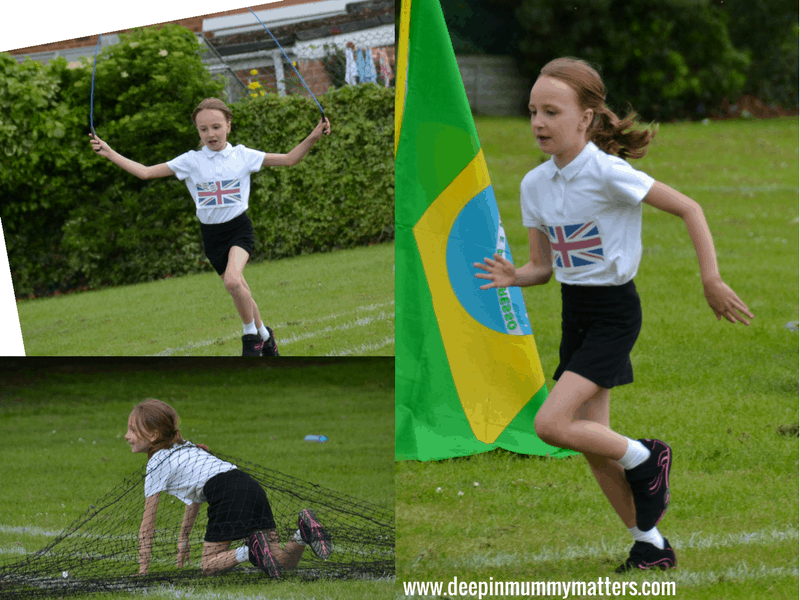 Our princess is an old hand at sports days now as she has been doing them for so long. All of the Beans have Daddy's competitive streak and sporting ability. I can run and throw, but it really doesn't matter to me whether I win or not. My pride for Little Bean shone in a totally different way today. However, when it comes to pretty much all children (other than her brothers), this little lady has a beautiful, caring side, and you could see her move from child to child, offering congratulations or a comforting hug. Then a little way into the events, I couldn't understand why she was queued up to the race when it wasn't her year group, but as the race began, I realised she was running at the side of the track to cheer on a little girl who is nervous about running and people watching her. My heart burst with pride for my little lady that she would be so caring.
My Beans might not have come first in every race today, but they were all winners in my eyes for their steely determination and caring ways. Well done Beans, you're all amazing and we love you very much xxx